Spreadsheets have become a very common part of everyday life. You may be facing them at work all day. Even at home, you may be using one to create your budget plan or just listing the groceries to buy for next week. If you are doing a budget plan, you can check out our Budget Spreadsheet Samples.
There is much more to spreadsheets though than just endless rows and columns. It is a complex tool that lets you sort and calculate data. They are embedded with functions and formulas, making them very useful accounting tools. You can use our blank spreadsheet samples in making your own data easy to interpret.
Blank Spreadsheet Sample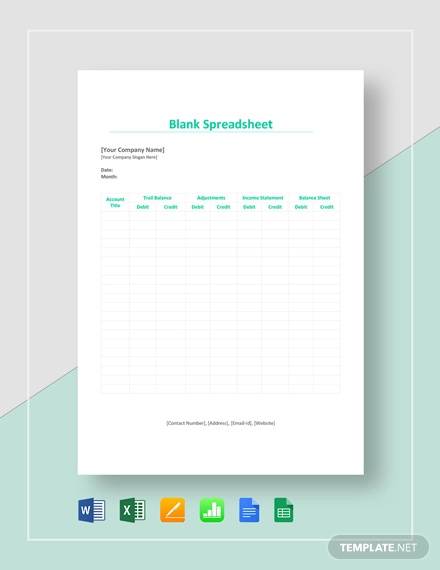 Sample Blank Budget Spreadsheet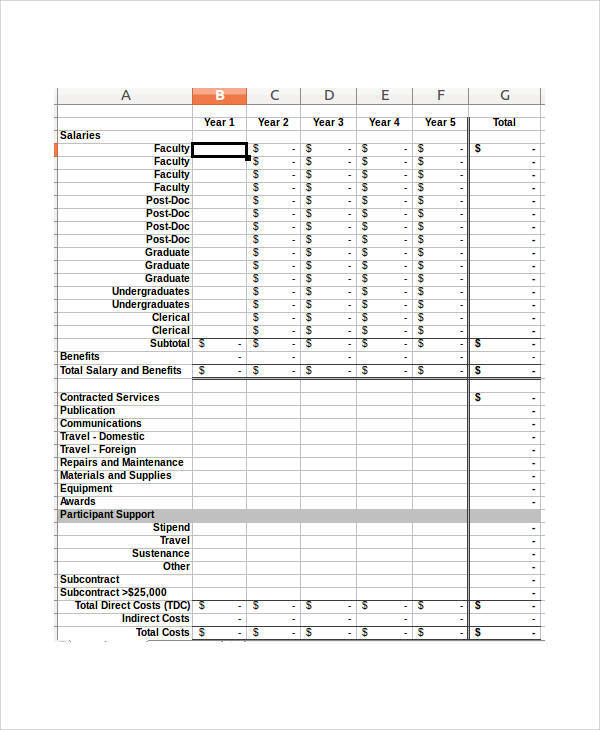 Blank Home Inventory Spreadsheet in PDF
Blank Accounting Spreadsheet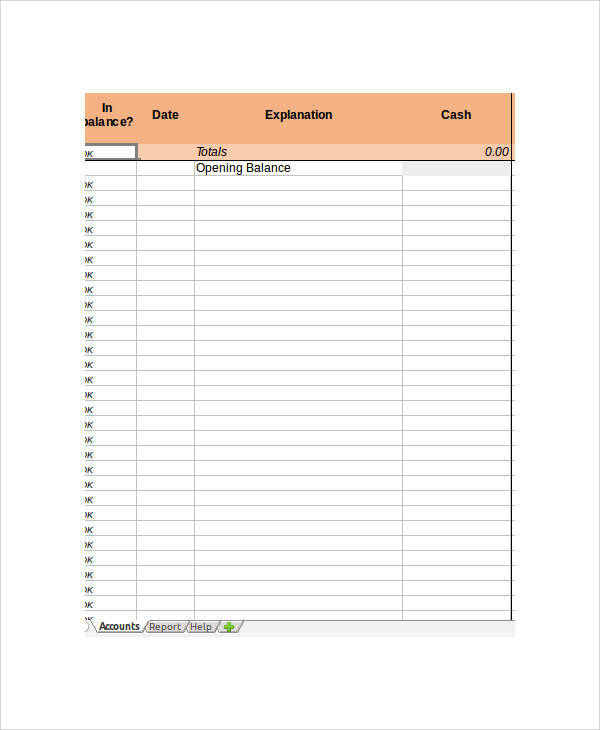 Blank Monthly Spreadsheet
Importance of Spreadsheets
Spreadsheets come in handy when doing a variety of work. They are great for personal use such as doing budget on Personal Budget Spreadsheets and they are also very helpful in work purposes such as making a list of supplies on Inventory Spreadsheets. Below are some of the useful things you can do with spreadsheets.
Storing Data – Spreadsheets are one of the most common tools used in storing data. What's neat about the row and columns format is that it is very easy to navigate through the data. It also accommodates and interprets different type of data. One cell could contain text, number, or calculations.
Presenting Data – Spreadsheet programs often have tools that lets you make visual representations of the data you entered. They can be in the form of pie charts, line graphs, and so on.
Interpreting Data – Data you entered in a spreadsheet, once transformed into visual representations, are now easy to interpret. For instance, you may see the areas where expenses need to be reduced. It is also a great tool in seeing trends in your operation and in the market.
Planning – Spreadsheets results can be used in better planning your business as they can be used in seeing the current organization climate and in making forecasts.
Blank Schedule Spreadsheet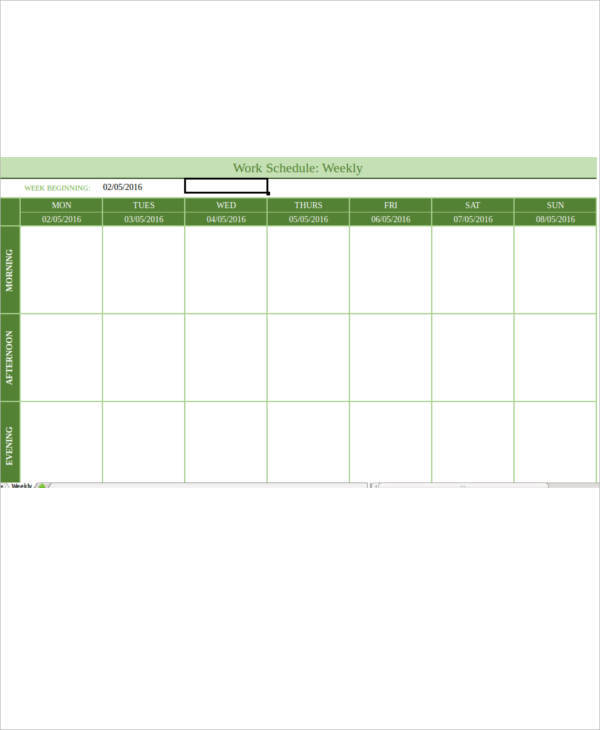 Blank Teacher Spreadsheet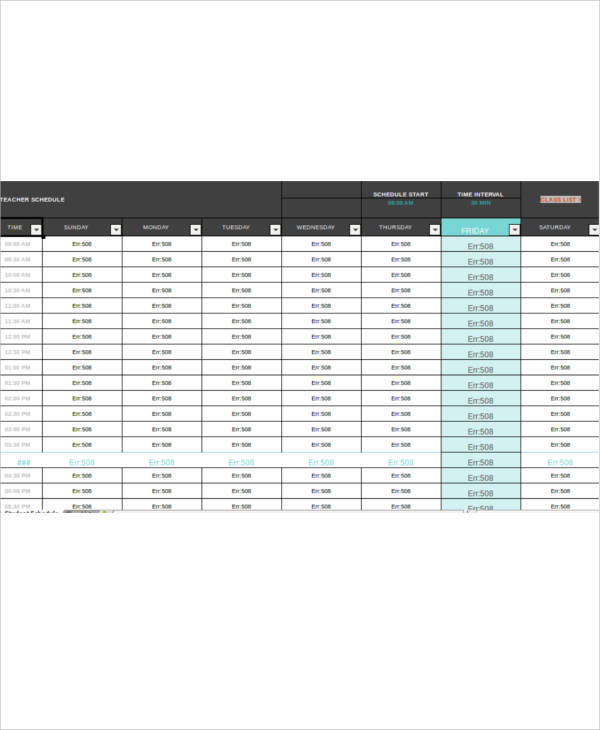 Blank Spreadsheet Form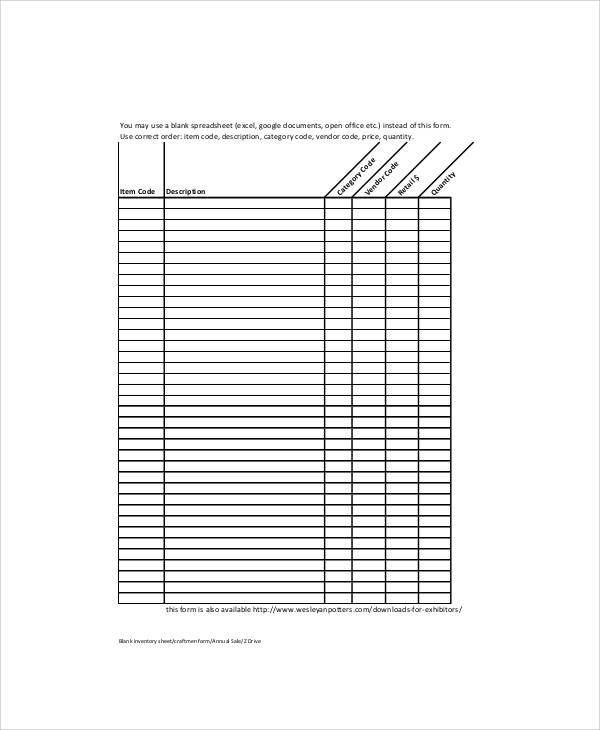 Blank Spreadsheet in Excel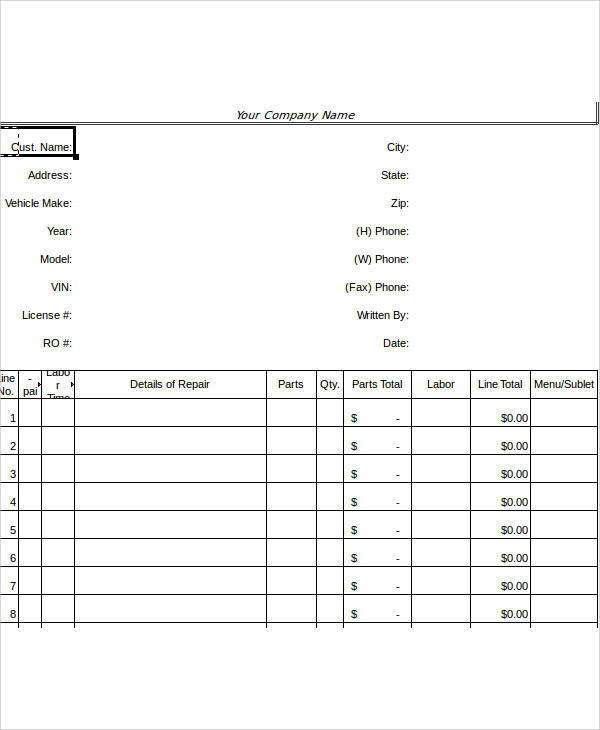 When to Use Spreadsheets
There are many instances when a spreadsheet would be useful. Some of them are outlined below.
Finance and Accounting – Money matters are no problem when using spreadsheets as functions and formulas are tools that go with it. Budget, billing, invoices, receipts, and so on are easy tasks with these tools at hand.
Making Forms – Making forms for things such as performance reviews, surveys, quizzes, etc., is easy because of the tabular form of spreadsheets.
School – School is another area where spreadsheets are put to good use. Teachers can easily track students and their performance when using one. Check out our Sample Tracking Spreadsheets to see how they work. Calculating grades is also not a problem.
Making Lists and Schedules – You can use spreadsheets in making your lists. This could be just about anything you could think of—to-do list, grocery list, etc. Schedules could also be managed properly by using one.
Sports – Keeping statistics of players is a task made easy using worksheets. You can easily compute player averages using them.
Spreadsheets have become very useful tools in doing everyday stuff. That is why we provide these blank spreadsheet samples so that doing these tasks will be a less stressful activity.