Care planning is essentially ensuring an individual's direction on the type of nursing care he or she needs in a personalized manner that can help maintain a dignified way of living. This is intended to provide effective and efficient health care in the best way possible. The best way to achieve optimum care planning is for individuals to discuss their care plans with health care professionals.
Nursing Care Plan Template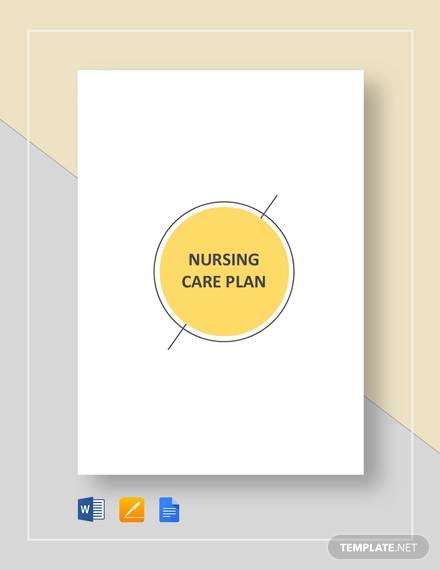 Patient Care Plan Template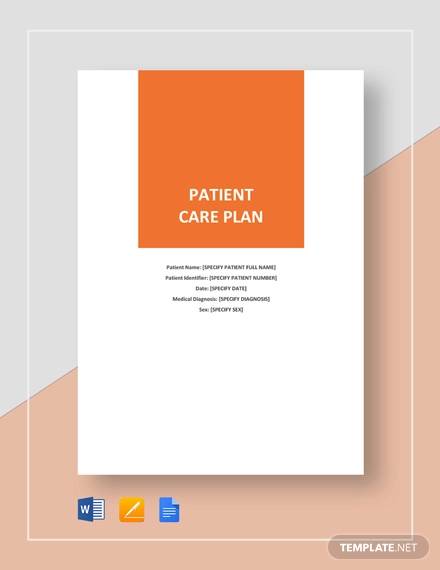 Emergency Care Plan Template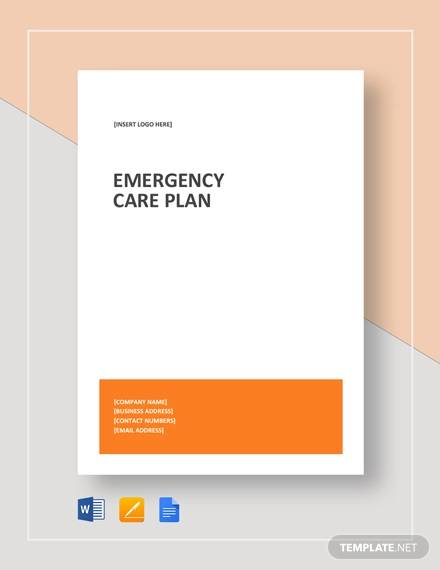 Our Sample Plans for care plan can be used both by individuals and health care providers to act as guides on how to go about with the best care plan possible. Users can use these samples to craft their own care plans, which they can discuss with their health care providers. These are all free to download and modify before printing.
Simple Child Care Plan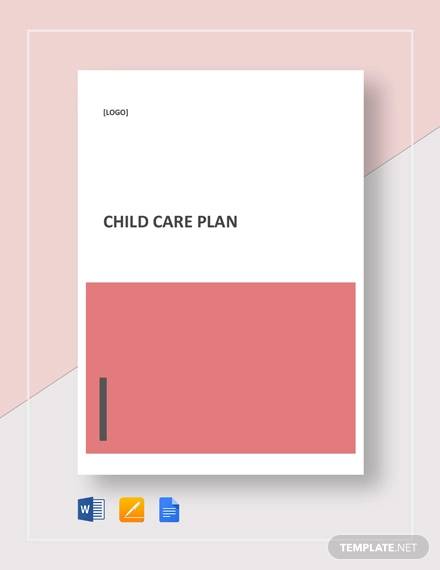 Mental Health Care Plan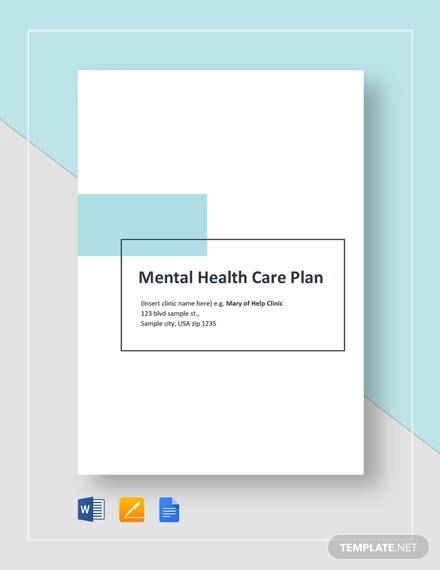 Nursing Care Plan Sample
Mental Health Care Plan Example
Asthma Care Plan in PDF
Individual Health Care Plan in PDF
A care plan is the easiest and most accessible health care planning that anyone can make. It lists down the way medical services and support should be provided and needs to be agreed upon both by you and the health care provider. Care planning discusses what you want to do and what you can do with the right kind of medical support.
Discussing care planning with a health care provider means you are given all the information you need while asking questions about the kind of care that you need to be given. The result of such interactions are what the right kind of care plan that should be given to you. The most important thing about such interactions is that both you and the health care provider are able to come up with a comprehensive list of the kind of care plan. It's the kind of care plan that suits you without having to worry about not getting the right care and treatment that you should get.
For other health care-related plans, please check out our Sample Asthma Action Plan and Parenting Plan Example that will guide users on how to draft a comprehensive plan management system that can be discussed with their health care providers. These are all free to download and modify to fit individual user specifications.
Health and Emergency Care Plan in Doc
Medical Summary and Emergency Care Plan in PDF
Sample Life Care Plan in PDF
Family Care Plan Checklist in PDF
To ensure an effective care plan, client assessment and evaluation should be done together with an examination of medical results and diagnostic reports. Based on the clinical assessment of the health care provider using assessment data from a nursing framework, a comprehensive plan can be formulated that is realistic for the care of the patient.
There are times when care planning would have to be made without the involvement of the person in question due to his being incapacitated or the seriousness of his illness. In this case, family members or relatives would have to do the planning for them. This way care planning would have to be done through careful evaluation of the patient's condition, and decisions will have to be made based on the best possible care suited for the patient.
For other kinds of plans, our website also offers Weekly Workout Plans for physical fitness purposes. These are also free to download and can be printed to act as guides in drafting the user's own holistic plan.