A well timed and proficiently written business note can seriously help your case. They help you to build and maintain strong relationships in your career. They are often written to a client after a meeting to gain his confidence and thank him by Sample Thank You Note for his precious time. It should always end with warm regards.
Business Thank You Card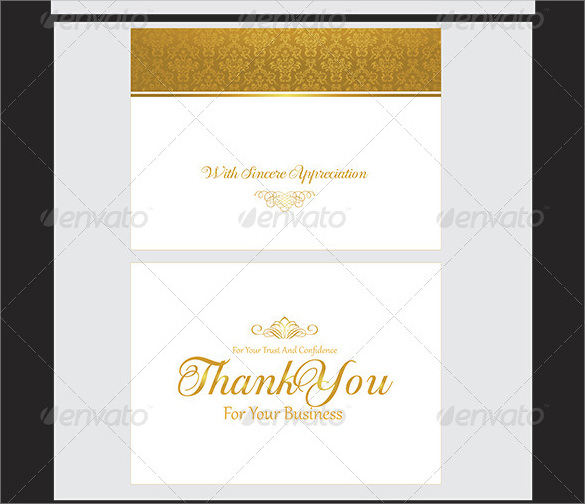 While shopping for business thank you cards make sure not to choose cards with various animations or those that sound funny or cute. Business thank you cards are supposed to be professional personalized cards to be sent to business entities who have recently completed some kind of transaction with the business.
Interview Thank You Notes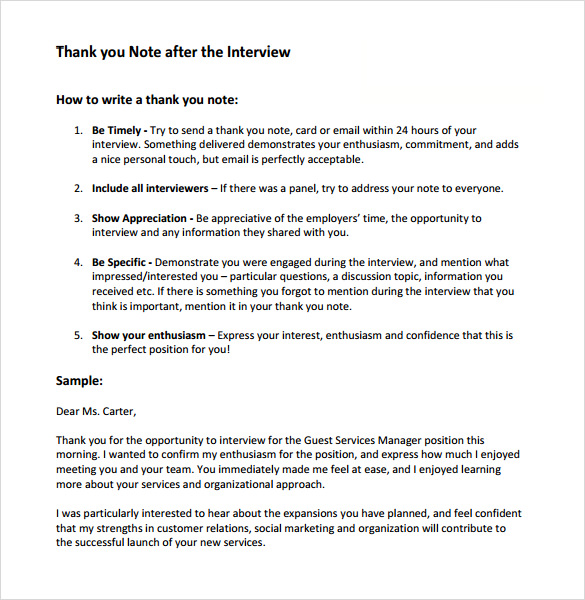 student.myrru.royalroads.ca
These are the kind of notes sent to an interviewer after the interview has been completed. An interview thank you note is another way of adding another element of the interviewee's personality in the mind of the person who has conducted the interview. The thank you not will reflect your personality and also your commitment towards the motive for the interview.
Business Thank You Notes to Clients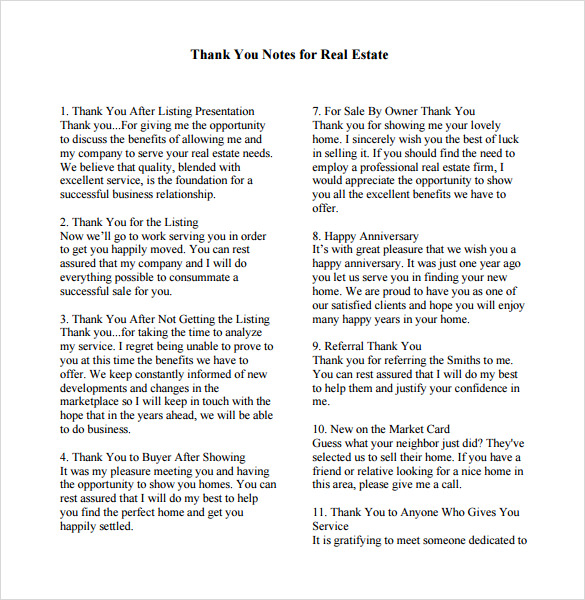 tomhopkins.com
Clients always like to be appreciated for the business they bring to companies, even if it is a client bringing in the smallest share of business. The sample available here shows how a business can appreciate its clients by sending thank you notes to them and urging them to bring their businesses back.
Business Thank You Letter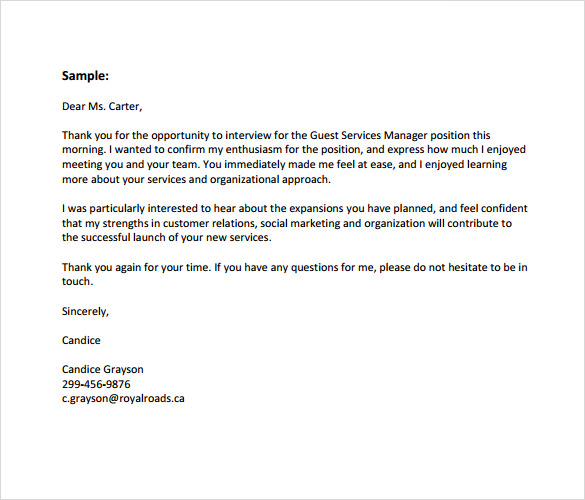 student.myrru.royalroads.ca
These can be in the form of an email or a typed letter. These letters can be sent to employees by their professional superiors to project the importance of the work that an employee has been doing. These letters are a very good way to motivate the employee the letter is intended for to be constantly productive, and also to motivate the colleagues of the employee to work harder to be rewarded with appreciation.
Language in a business Sample Thank You Note should be kept strictly formal and word limit should be restricted to a minimum. You can also thank a business whose services or product pleases you as a token of your gratitude. Business thank you cards should be white and written on formally work black or blue ink. Get the thank you notes designed for professional interaction in word and pdf format right here.
Business Thank You Notes Example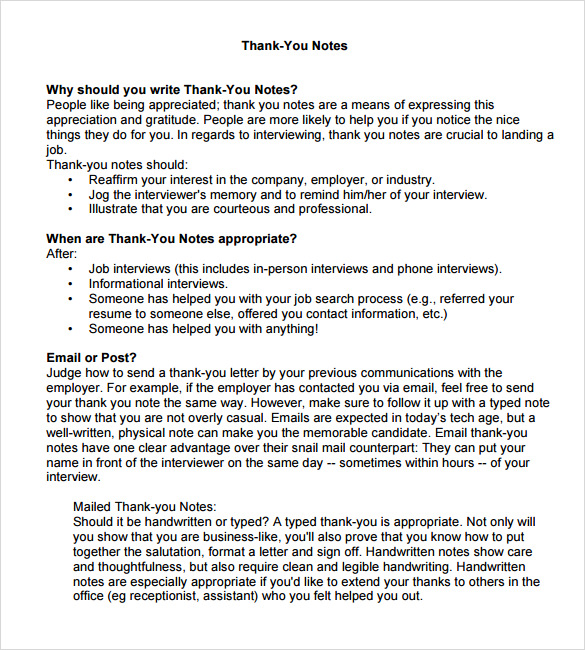 macalester.edu
Business Thank You Notes for Gifts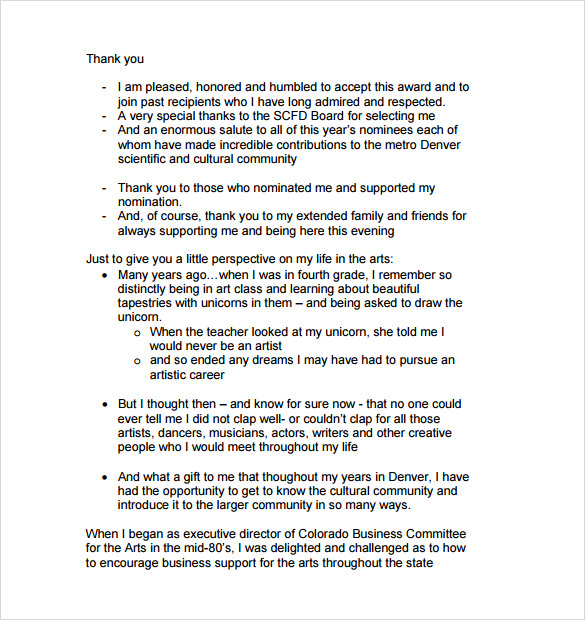 scfd.org
Sample Business Thank You Notes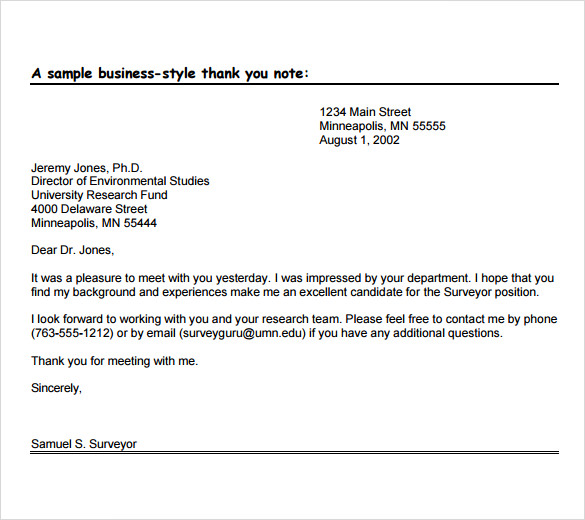 ahc.umn.edu
Why Do We Need A Business Thank You Note?
Human beings in general like to be appreciated, and in a business environment even more so. Sending out a thank you note to whatever entity a business may have had dealings with sends out the message "We value you" loud and clear. It also helps add a personal touch to a professional relationship.
How To Create A Business Thank You Note?
The best business thank you notes are those that look simple and minimal. This can be achieved by using a plain white background and using black as the font color for the thank you cards or notes. A business thank you note can also be in the form of an e-mail. Also the business thank you notes available here help do just this.You can also see Professional Thank You Note Templates.
What Content Does Every Thank You Note Need?
Every thank you note must start with a greeting. Add the recipient's name to the greeting to give it a personal touch. The best business thank you notes are simplistic so without overdoing follow the greeting with a thank you. The thank you can then be followed by a short note emphasizing how much the recipient is appreciated. Finish it off with a signature.
Business thank you notes have proved to be the best way to prove to a client or a business partner that they are valued and it is not simply about business. Thank you cards strengthen professional relationships by adding a personal touch to it. Hence all the business thank you note templates provided here have the capability of creating a thank you card that makes the receiver feel that they are valued. These templates are easy to print out into thank you cards and the themes can also be edited according to the user's needs.You can also see Business Thank You Note Templates.
If you have any DMCA issues on this post, please contact us!