The earliest form of identification materials known to humans did not come in fancy PVCs with magnetic stripes and authentic barcodes for scanners and security access. They come simply as jewelry in the form of beads and cultural tattoos that represent family relations and social status. The pre-historic era already showed the necessity for people to possess something that would verify their information. This is why professional ID cards are useful on various occasions for different purposes. Learn more about this as you scroll down below.
FREE 15+ Professional ID Card Samples
1. Sample ID Card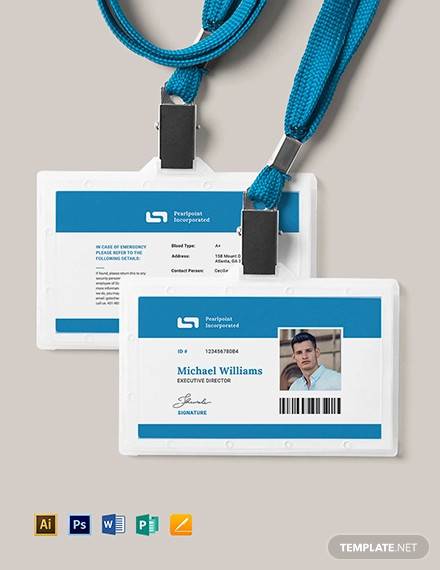 2. Doctor Id Card Template
3. Employee ID Card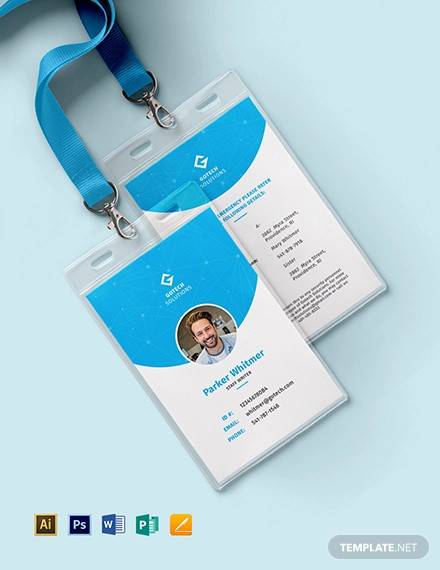 4. Student Id Card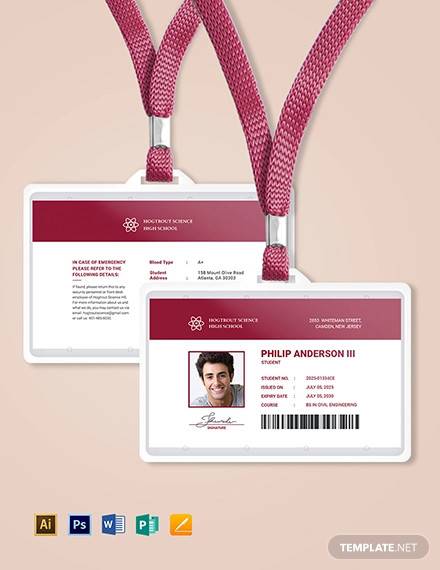 5. Daycare Teacher ID Card Template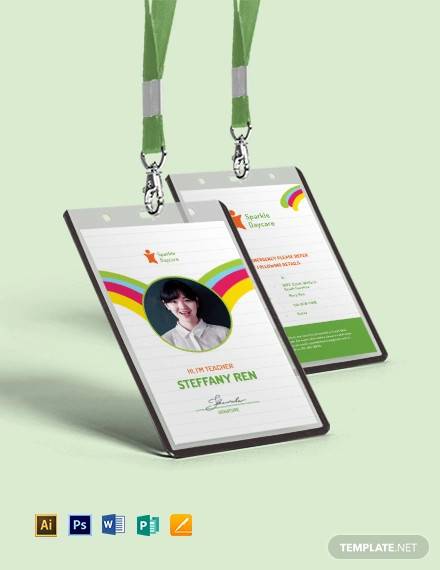 6. Daycare Staff ID Card Template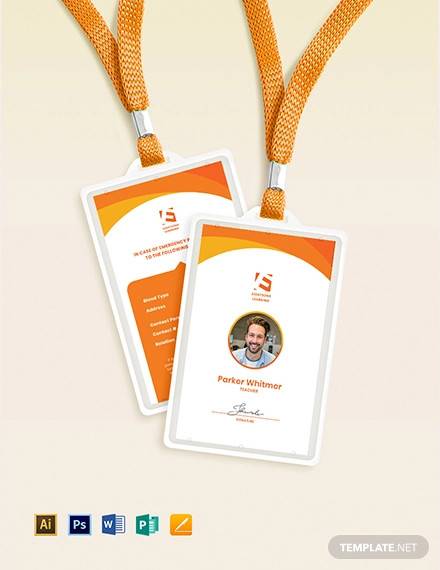 7. Sample Advertising Agency ID Card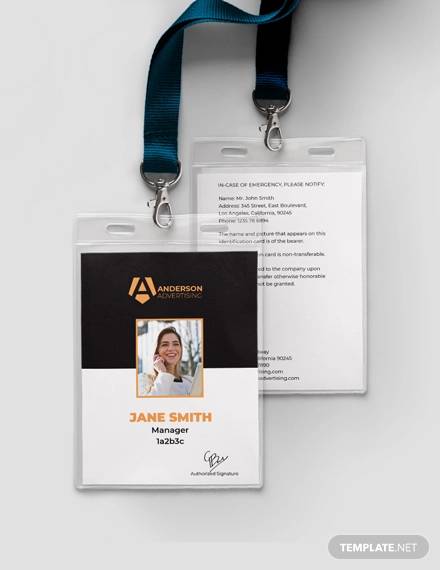 8. Hospital Staff Id Card Template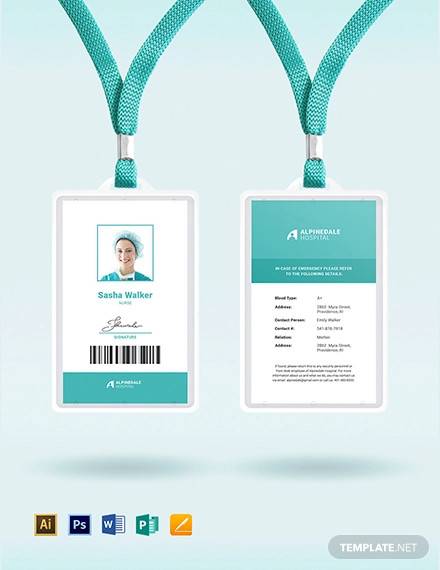 9. Hospital ID Card Template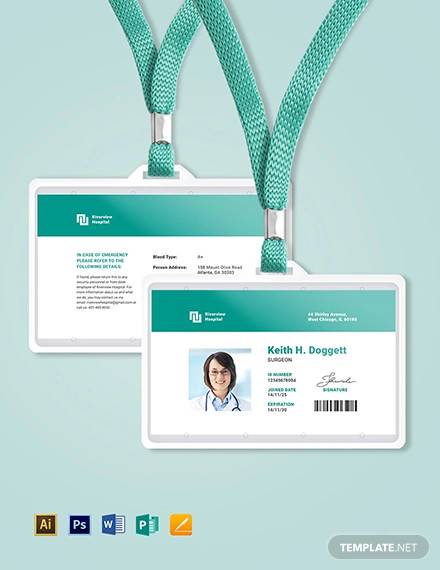 10. Free Simple Blank ID Card Template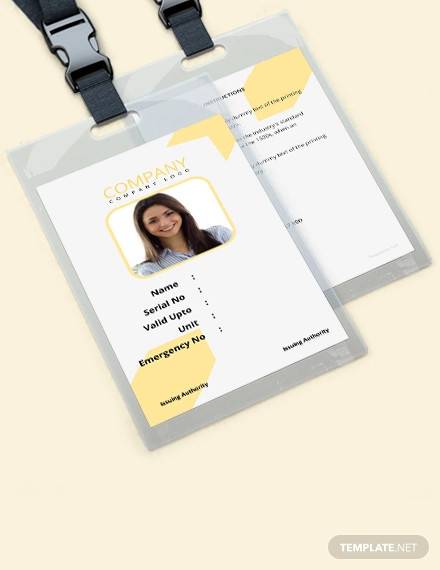 11. Free Professional ID Card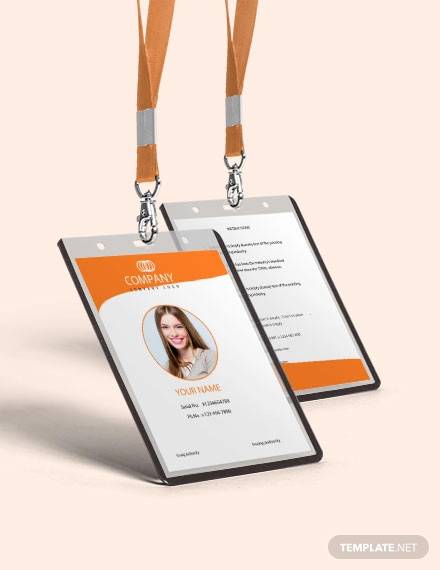 12. Free Company Blank ID Card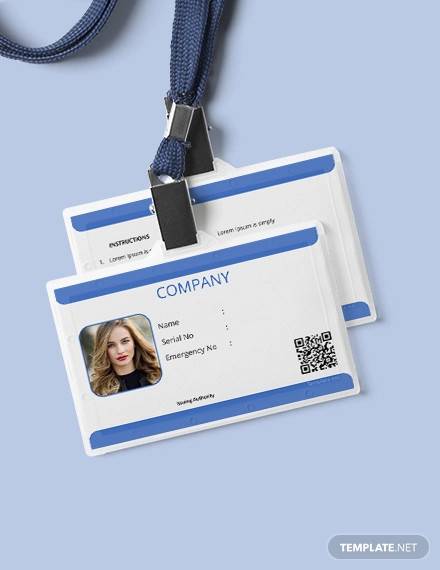 13. Free Vertical Blank ID Card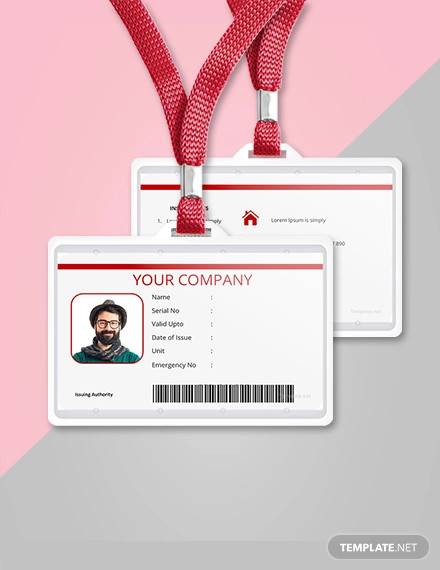 14. Free Security Guard ID Card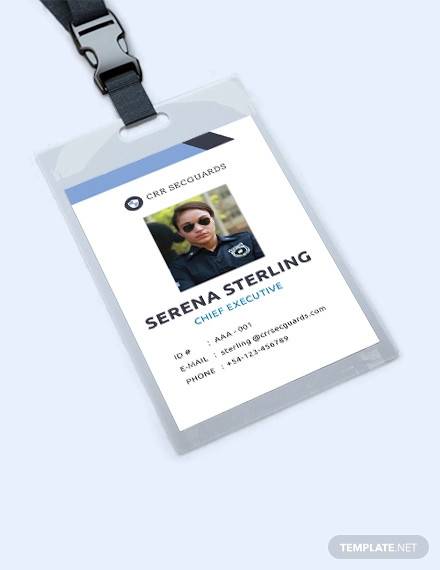 15. Sample Student Id Card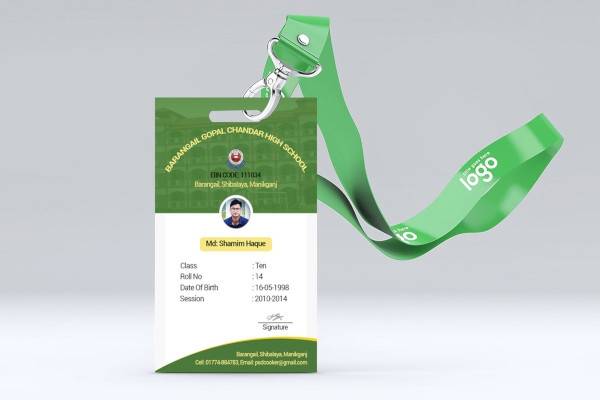 16. Professional Corporate ID Card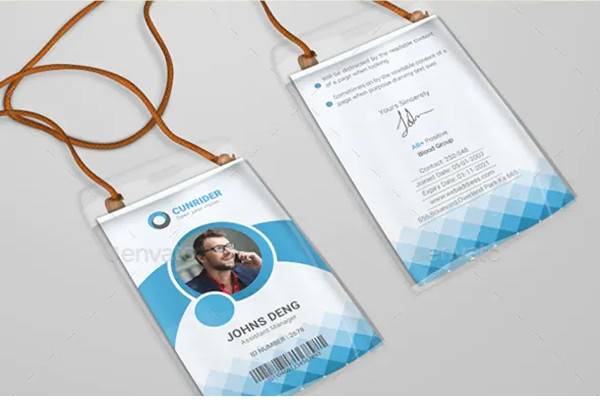 What Is a Professional ID Card?
A professional identification or ID card is a credit-card size document that provides an individual's details and affiliation or membership with a certain company, group, or organization. It grants a person access to certain establishments, provides privileges that the bearer is entitled to get, and license to perform activities.
Purpose of ID Cards
Identification cards carry a lot of purposes aside from the obvious reason that it verifies an individual's identity. Here are other reasons why ID cards are essential:
1. It provides access. According to Chron, one of the many purposes of using an ID card includes secured access. Compared to long ago, IDs are now equipped with barcodes, authentic patterns, and layers of magnetic stripes to ensure that they're providing privilege and entry to the right people. This contributes to the security plan of the establishment and its services.
2. It provides security. Because many ID cards now have security features, it can be used in entryways and in filtering access to certain areas and document files of the system. This keeps your confidential information only available to trusted personnel.
3. It helps build employee and client relations. While online connection and remote services continue to dominate over face-to-face transactions, it's no secret that personal interaction is more impactful. When your colleagues and clients have something to get to know you and connect with you, it contributes to your conversation and plans discussion.
4. It provides accountability. Because an ID card bears a person's identity, it helps employers keep track of their organization's activities. This is especially applicable to cards with build-in magnetic stripes that can help identify who access what and when it happened.
How to Make a Professional ID Card
Here are some helpful tips on how to make a professional ID card:
1. Determine Your Card's Purpose
It's important that before you proceed to the designing stage of your blank ID card, identify the purpose you want it to play besides being your staff's identity badge. Do you want it to contribute to your security? Do you want to make it professionally aesthetic to represent your brand? Do you want a single layout to take on different colors to have a clear distinction between different departments? Knowing this helps you know firsthand what to include on your ID card and how its design should be, so it fulfills our goal when the results come out.
2. Think of Your Content
ID cards may be similar, but they take on different content. Some only include the bearer's name, a security barcode, the organization's logo, and company name at the front. Some have very detailed content by including the bearer's government-issued digits, blood type, employee number, contact person, and even a brief policy reminding the premises the ID should be used. Decide if you want a minimal ID card or an information-packed layout to let you know how what the ID's layout should be. This gives you an overall idea of your ID card. These are also the details that you will look for in your employee's records when putting all the details together on an ID layout.
3. Stick with a Timeless Typeface and Graphics
Because you're going for a professional ID look, be mindful of your typeface and graphic design. Most organizations choose a certain ID look and follow the same layout for a long time. To make your ID card look flawless and timeless, use formal and easy to read fonts. For your background, some tips include using bright colors instead of flat shades. You can also use textured backgrounds. You should also apply contrast to make your text more readable. This makes up a stunning result that can contribute to your ID's overall aesthetic and functional appeal.
4. Include Branding Designs on the Layout
Your ID is an extension of your company's brand. Most businesses adapt their brand's design as their ID's layout for a good list of reasons. It's a way to differentiate yourself from other brands, and you're giving a piece of yourself to the employees and members of your organization. It also helps in identifying where they should return when it gets lost. Apply branding designs on your ID layouts such as the color schemes, logo, and distinct font style to differentiate yourself from the others.
FAQs
What is the standard size for ID cards?
The standard size for ID cards is 3.375″ x 2.125″.
What is the best-recommended material for a professional ID?
PVC is the best-recommended material that you can use for a professional ID card.
What specific security measures can you install on your ID?
Here are some specific security measures that you can install on your ID card?
Barcode
Magnetic stripes
Hologram
Fluorescent overlay
Carved laser
Smart card
Identification cards are an important element in any organization in all industry variations. Their main contribution might be in the area of safety and security, but they also bring a sense of pride to its bearer. It also helps form connections. Visit our library of professional ID card templates for exclusive and high-quality designs. Download now!