Time management is the key for professional growth for everyone. You need to learn time management if you want to become successful. Moreover, time management is important for following the deadlines for projects. Effective time management will also help you to enjoy more free time to spend with friends and family members. In order to create time management schedule, using time management sample is a good idea. All you need is download samples from the web and customize them to use for your purposes. You can also see Project Risk Management
Time Management Schedule Template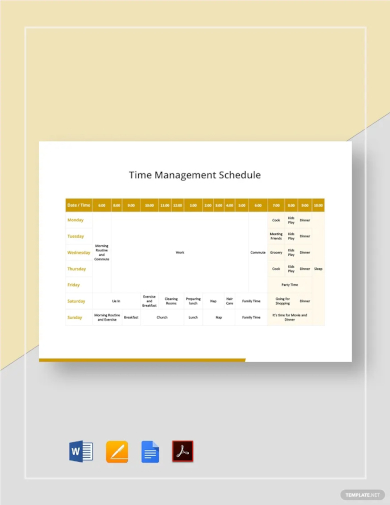 Time Management Strategy Mind Map Template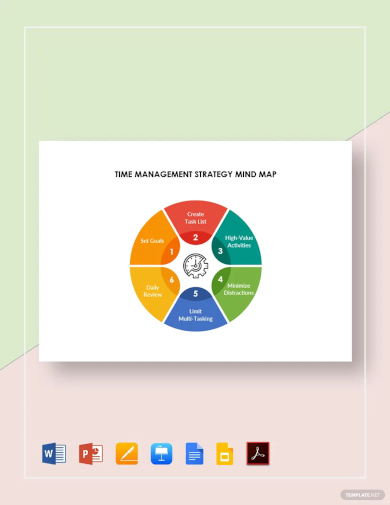 Time Management Smart Goals Template for Students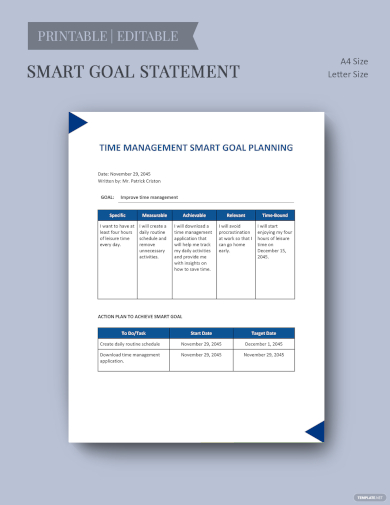 Time Management Mind Map Template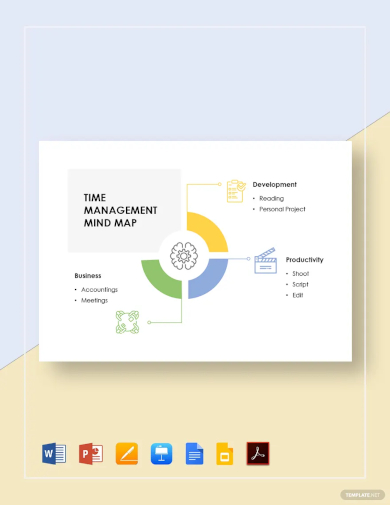 Time Management Smart Goals Template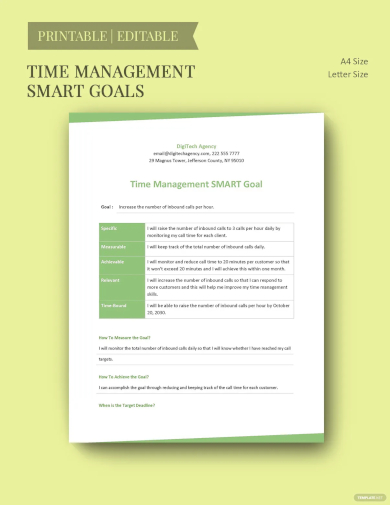 Time Management Gantt Chart Template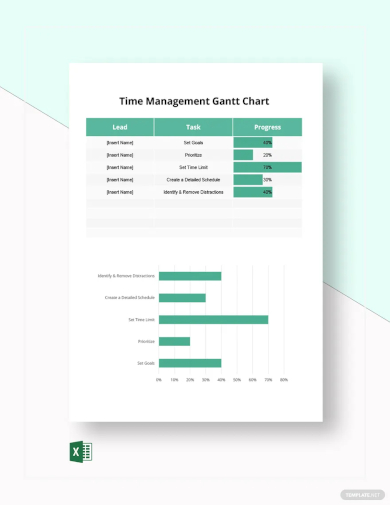 Time Management Concept Map Template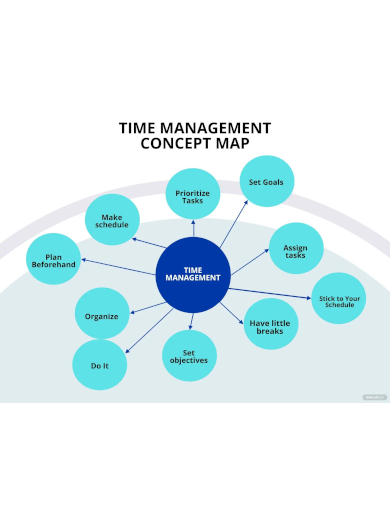 Time Management Report Template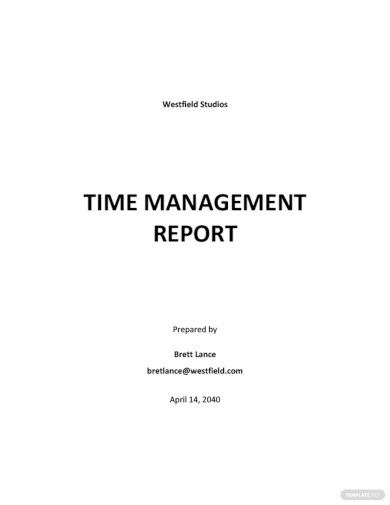 Time and Material Contract in Project Management Template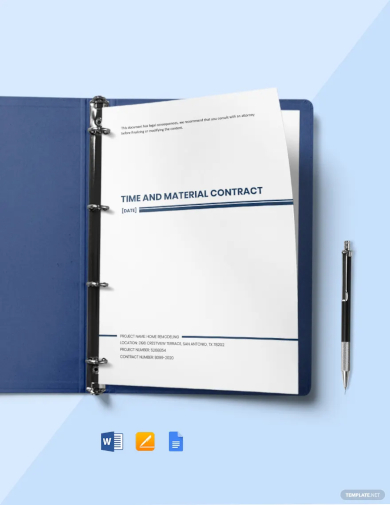 Time Management Planner Template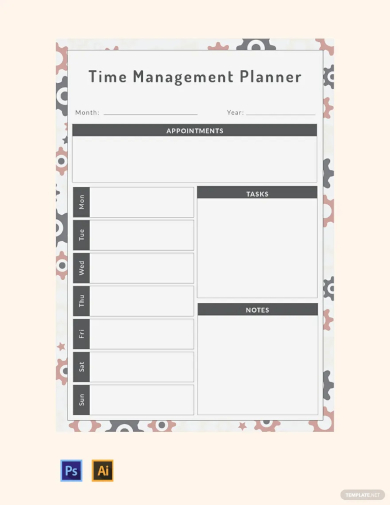 Employee Time Management Template
Performance Improvement Plan for Time Management Template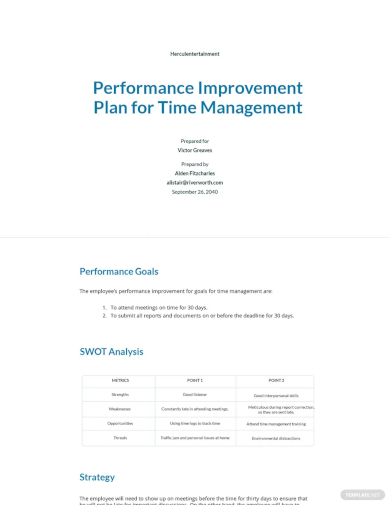 Daily Time Management Template
This time management sample comes with a format that helps you to create an everyday time management sample schedule. The sample is available in PDF format. Print it and make a daily time management plan.
Project Time Management Template
Handling a time-based project scope is difficult, and failing deadline creates poor impressions or financial losses. You can use this free sample, available in PDF format, to create your own project time management schedule.
Sample Weekly Time Management Schedule Template
Companies or individuals can use this free sample for their weekly time management purpose statement. It is easy to be downloaded and printed. It helps to create a properly formatted weekly time schedule.
Nursing Time Management Template
Healthcare centers need to create nursing time schedules for their patients. For that purpose, this sample can be used. It helps to create a schedule perfectly. Just print the PDF file, and update the schedule as per your requirements.
Sample Time Management Strategy Template
Weekly Time Management Planner Template
Time Management Template
Sample Effective Time Management Template
What is the Importance of Time Management?
Time management is important for everyone. In our busy schedule, we need to stay systematic otherwise, we may tend to lose important deadlines. Missing deadlines is not a good thing for the professionals. It creates bad impressions, brings a lot of stressfulness, and causes financial losses in a few occasions. You can also see Inventory Management
Moreover, effective time management will help you to do your systematically. As a result, you shall find more free time for enjoying with your friends of family members. Good time management is also important for all small or large scale organizations. HR managers or business analysis owners need to create a time schedule for the employees to run a business in a systematic way.
What are the Benefits of Time Management?
Good time management comes with so many benefits. Creating a schedule for time management helps to do day to day tasks systematically. Students can follow time management schedules for their studies. Freelancers need to follow time management schedules to keep their projects on track. A business needs to adopt time management for enhanced productivity and to follow projects deadlines with more perfection. The basic benefit of time management is that it helps you to remain systematic with your working process. As a result, a person can work as per his or her full potential. You can also see Rental Management 
How to Improve Time Management?
Many people face poor time management issues. In order to improve their time management, they need to adopt good plan or schedule for managing their time. Poor time management leads to messy situations, financial losses and a lot of stresses. In order to keep anxiety away from life and to stay refreshed or energetic at works, adopting time management schedule is important. You can also see Project Management 
To improve your time management, you need to create a properly formatted schedule. You can make a daily schedule or a weekly schedule or a monthly schedule as per your requirement. You can find different time management samples online. Download them to create your own time management schedules.
For professionals, time management has always been an important thing. Many people struggle with their time management issues, and as a result, they find themselves in perfect messy conditions. Creating a time management work schedule and following it religiously will keep the stresses away. You will be more productive as a professional, and you shall find more spare time to enjoy life.
If you have any DMCA issues on this post, please contact us!