Looking to sell your house or your condominium? You should remember that these sale transactions need to have the title of your property transferred to the buyer. Good thing you landed in the correct website because this article features eight Bill of Sale Samples that you can use as a guide to making your very own.
A real estate needs to be equipped with the correct information regarding the owner, buyer, the property being sold, and the transaction itself. This is your solid proof that the transaction did occur and will help you void any issues that may arise. Check out all of the samples we have below and pick the one that you like best.
Bill of Sale Template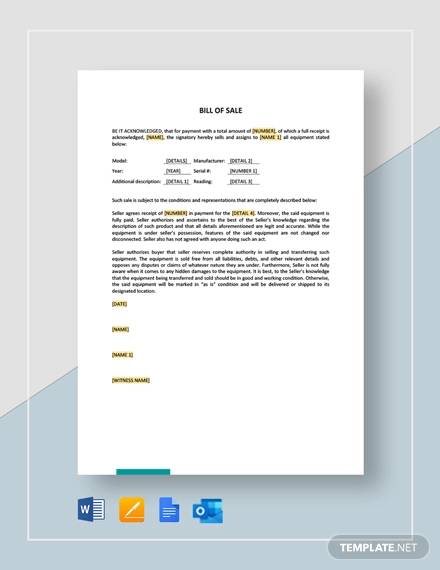 Bill of Sale With Encumbrances Template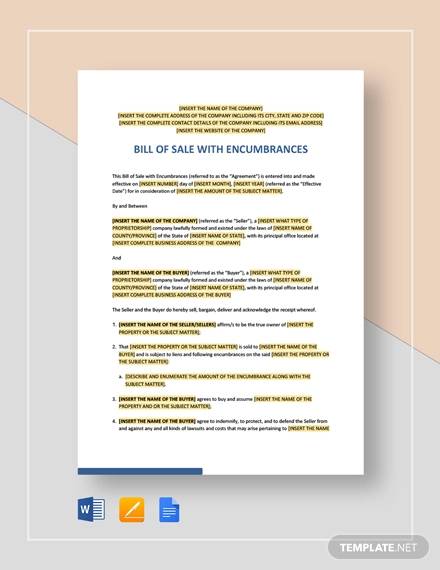 Free Bill of Sale Template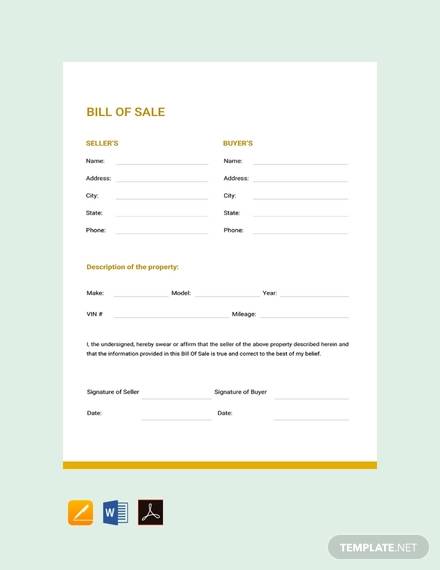 Free Real Estate Bill of Sale Form
Sample Real Estate Bill of Sale
Commercial Real Estate Bill of Sale
Simple Real Estate Bill of Sale
Real Estate Bill of Sale for Personal Property
Format of a Real Estate Bill of Sale
Location of property. This is the section of the bill of sale that specifies where the property is located. It includes the city, county, state, etc.
Seller/s. The main information about the seller is included in this section such as his/her full name, address, and contact details. If there are more than one seller, it is indicated in this article.
Buyer/s. This is where all the vital information about the buyer or buyers is noted.
The price of the property. This is where the total price of the property and the total amount that the buyer will pay is reflected.
The form of payment preferred. This is where the seller's/sellers' preferred mode of payment is stated (i.e. cash, check, money order, wire transfer, etc.).
Sales Tax. The sales tax is listed in this section and it specifies how it will affect the price. It usually already added to the total price to be paid by the buyer.
Property. This is where the specifics about the property is mentioned as well as the date of property transfer.
Witness/es. This is the part of the bill of sale where the information about the witness present is stated. This is only pertinent if there was a witness present during the sale.
You may check out more bill of sale formats at Bill of Sales in PDF.
Real Estate Bill of Sale Contract
Real Estate Bill of Sale Forms
Real Estate Purchase Contract in PDF
Residential Real Estate Contract in PDF
Making Use of Real Estate Bill of Sales
The real estate bill of sale examples highlighted in this article can be utilized for arrangements that incorporate the sale of various types of real estate property.
These examples of bill of sales are accessible directly through this article. This makes downloading the template of your choice a simple task since you will never be diverted to another website.
These templates can altogether be downloaded at no cost.
There are eight templates that you can choose from. Each of these varies in layouts, designs, and outlines.
These templates can be downloaded as a PDF file. These types of documents make copying of essential section very easy with a few mouse clicks. These types of document are additionally lightweight in nature, which implies that it won't take up an excessive amount of storage space on your device.
Keep in mind that a bill of sale will dependably be handy to have with regards to demonstrating the existence of the exchange. It is fundamentally essential to have your bill of sale endorsed by legal advisers such as lawyers to make the sale of your property more legitimized.
You may check out more tips and more bill of sale samples are Free Printable Bill of Sale.