In 2019, Walmart was one of the wealthiest companies in the world. The company generated total revenue of $514 405 million as of the same year. As such, the success of a business does not rely on internal factors alone. It also leans on the external circumstances happening in a particular industry. For this reason, it is crucial for business owners to conduct a market analysis. It enables them to evaluate their business from a broader perspective so they can create a winning market strategy.
FREE 23+ Market Analysis Templates
1. Market Analysis Template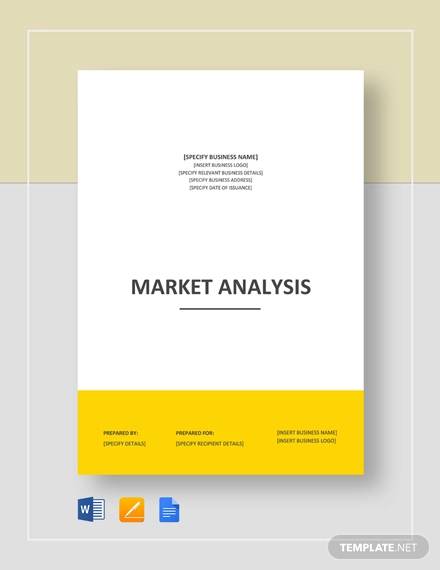 2. Real Estate Market Analysis Template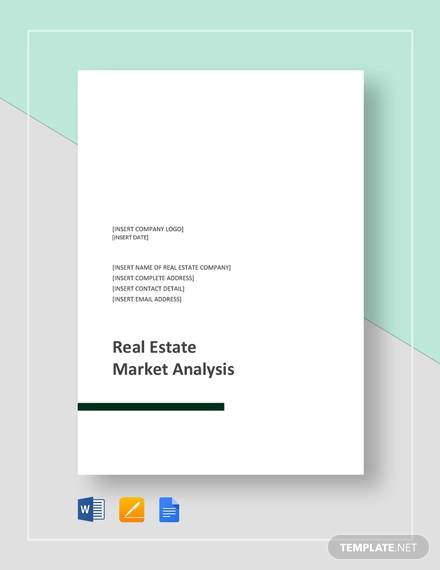 3. Restaurant Market Analysis Template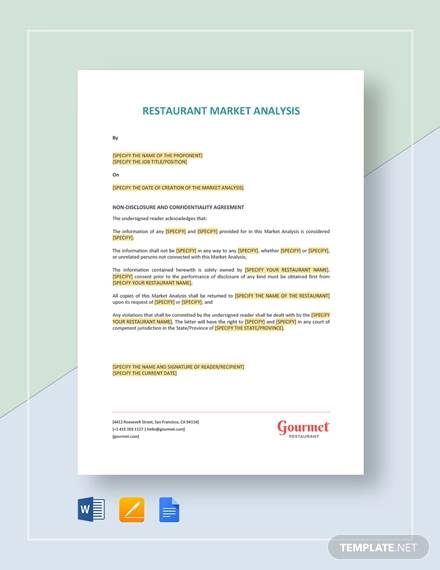 4. Commercial Real Estate Market Analysis Template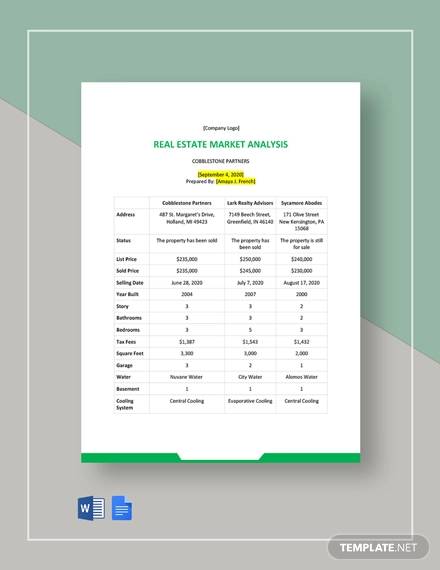 5. Competitive Market Analysis Template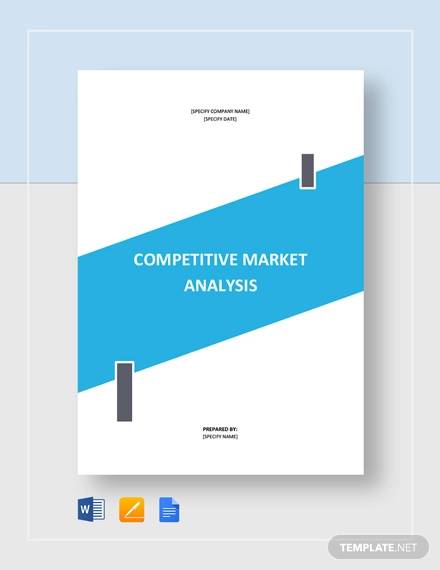 6. Simple Market Analysis Template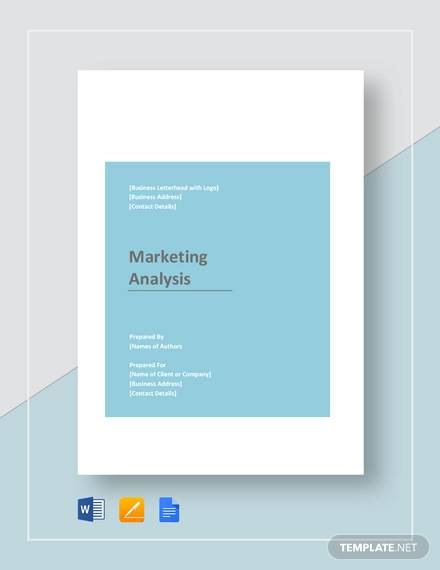 7. Editable Marketing Situation Analysis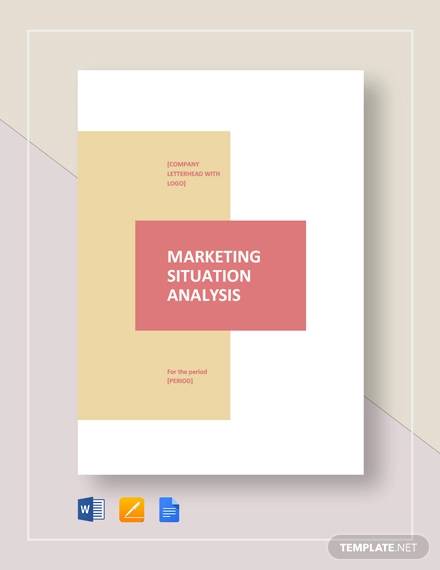 8. Comparative Market Analysis Template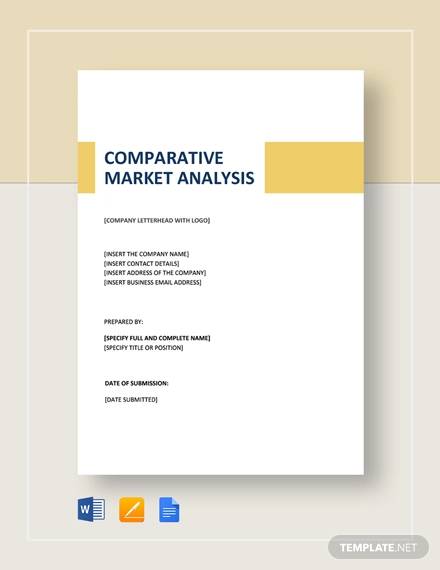 9. Product Market Analysis Template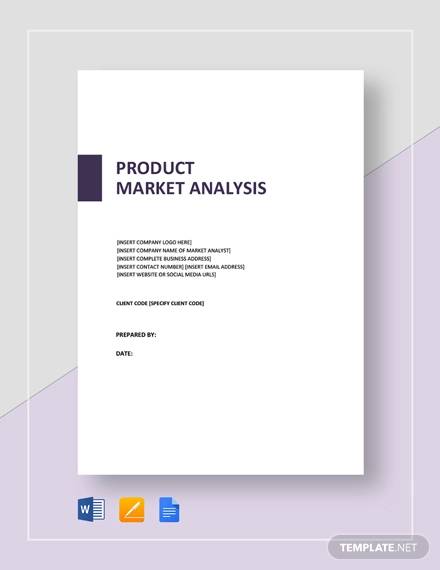 10. Printable Marketing SWOT Analysis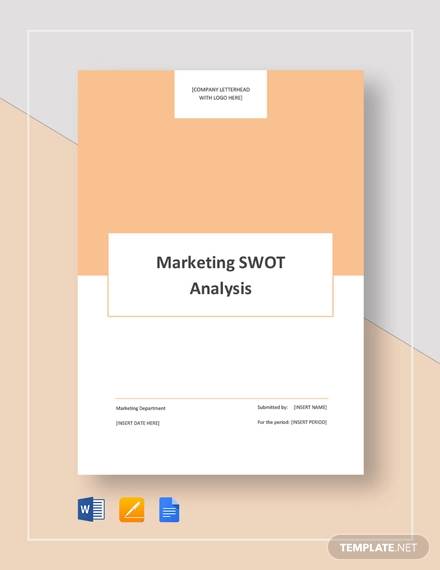 11. Market Analysis Template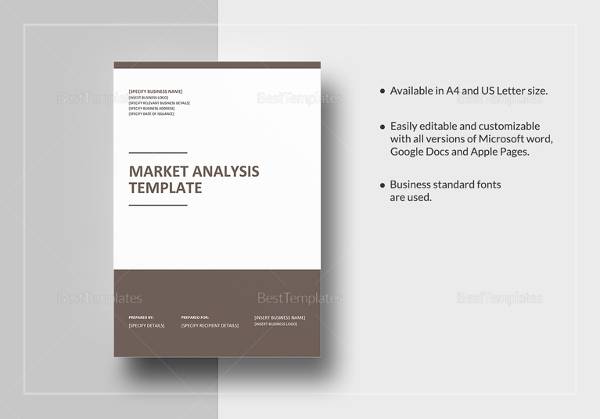 12. Housing Market Analysis Template to Edit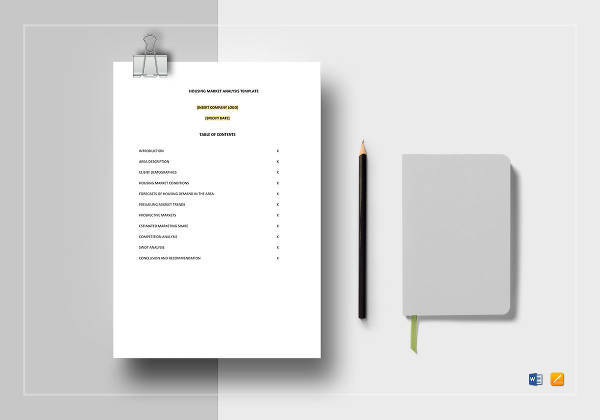 13. Easy to Print Target Market Analysis Template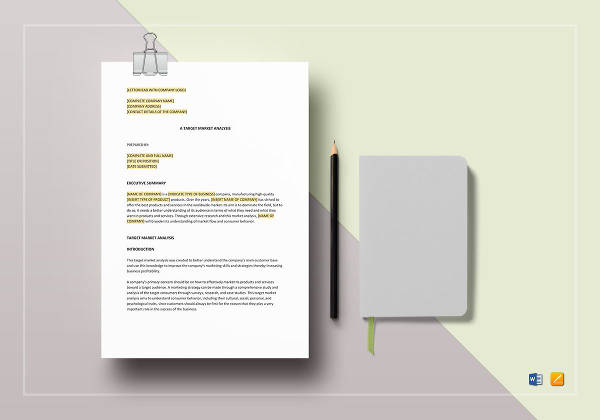 14. Cost Analysis of Market Research Methods Template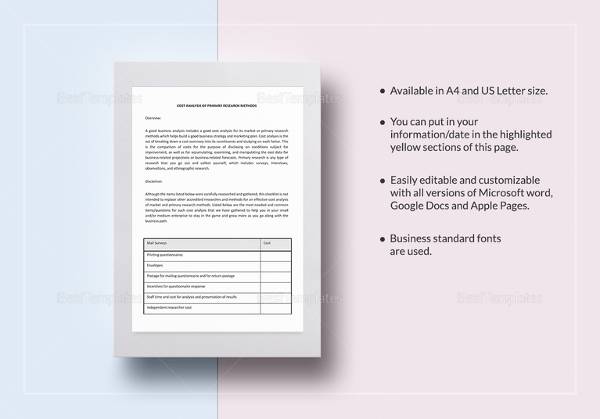 15. Real Estate Market Analysis Template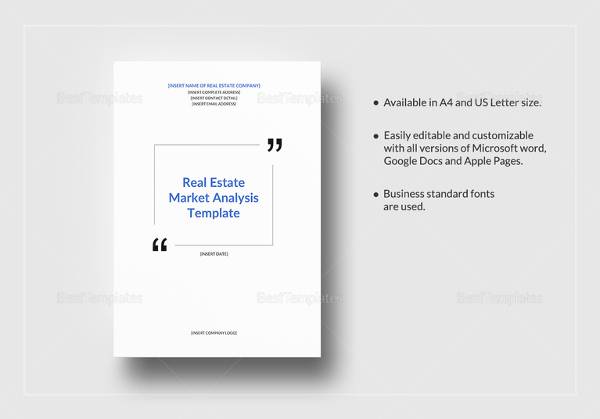 16. Free Market Analysis Sample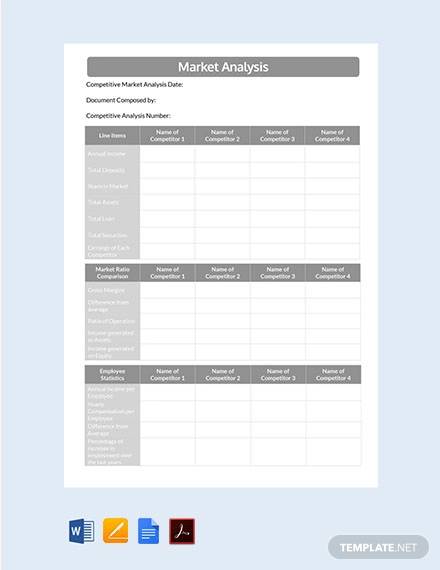 17. Market Analysis Business Plan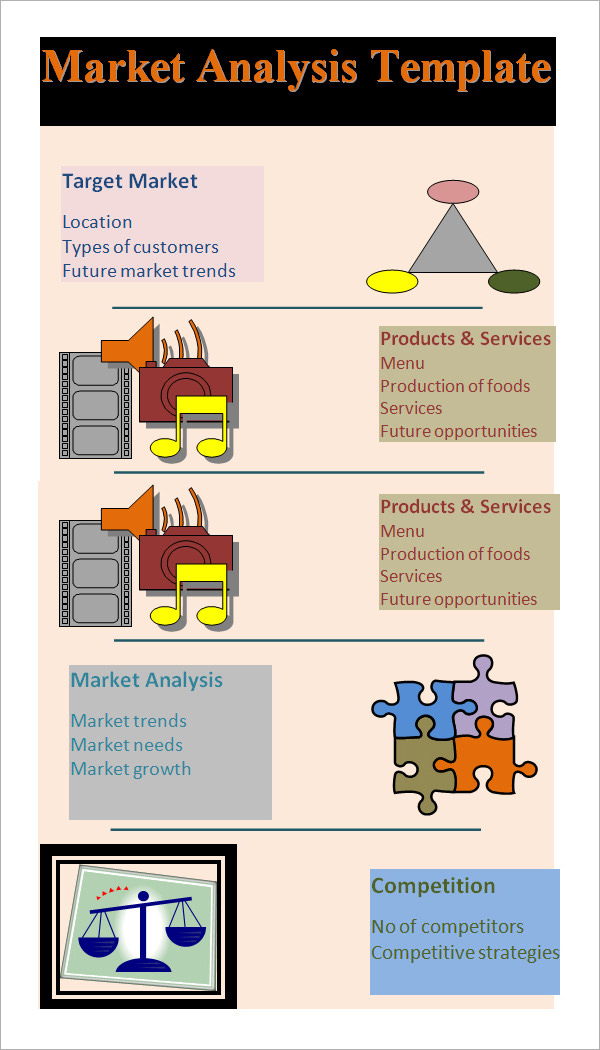 18. Real Estate Market Analysis Template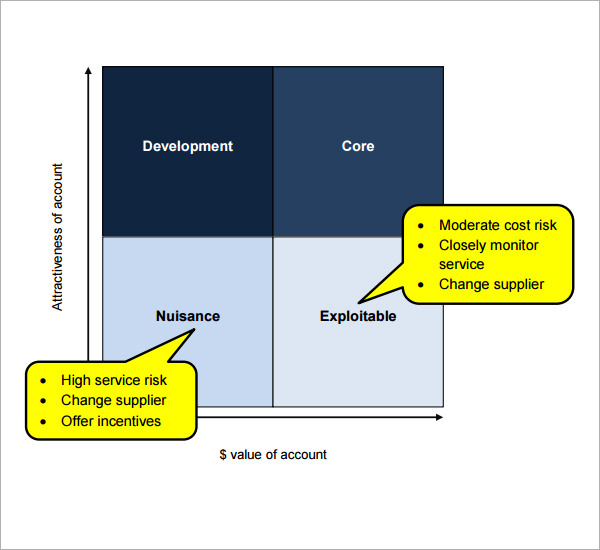 19. Market Analysis Summary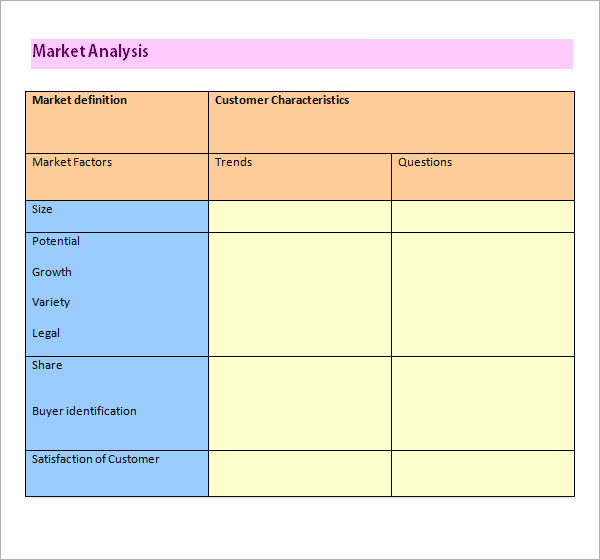 20. Competitive Analysis Template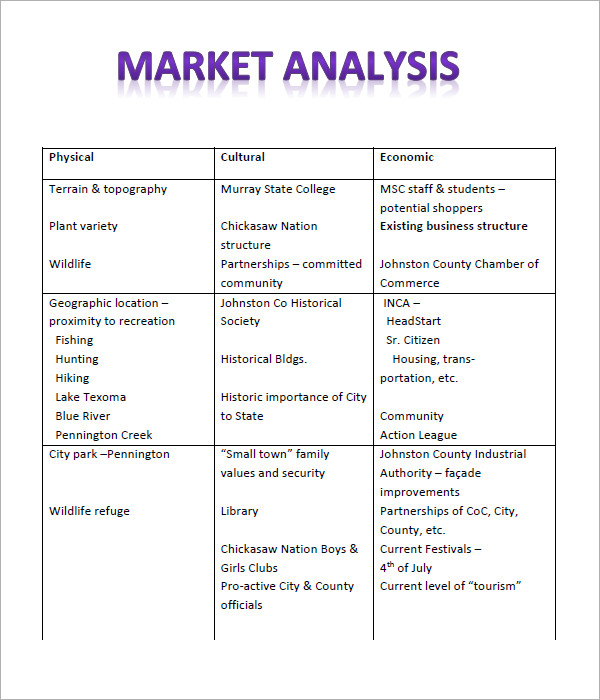 21. Market Analysis Template Business Plan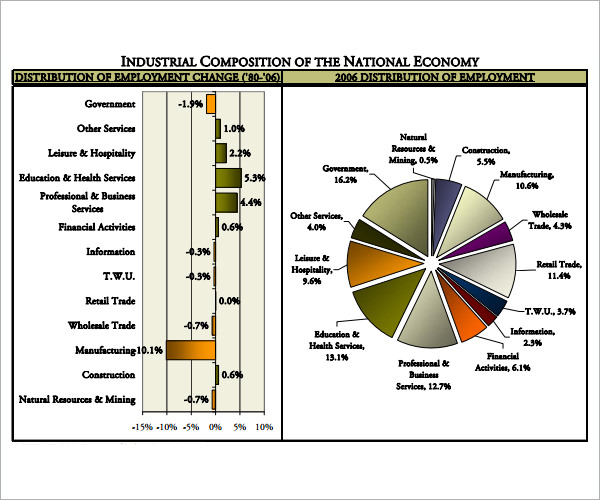 22. Industry Analysis Template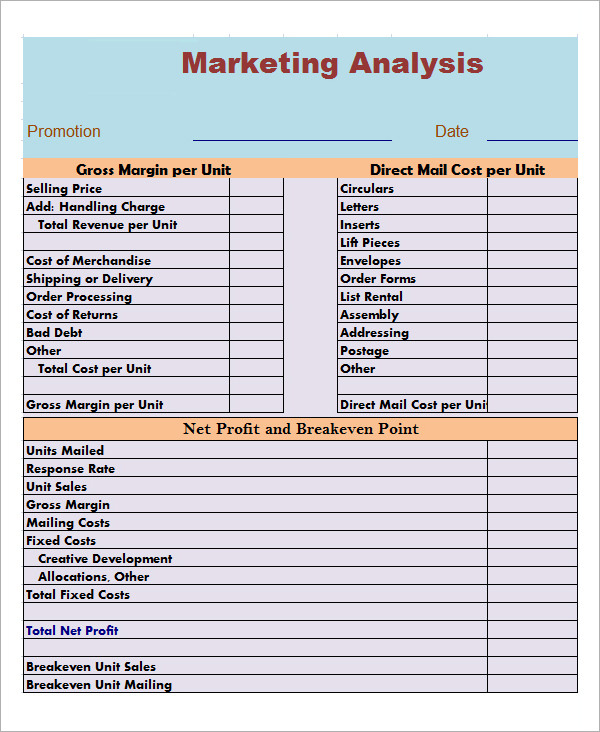 23. Market Analysis Example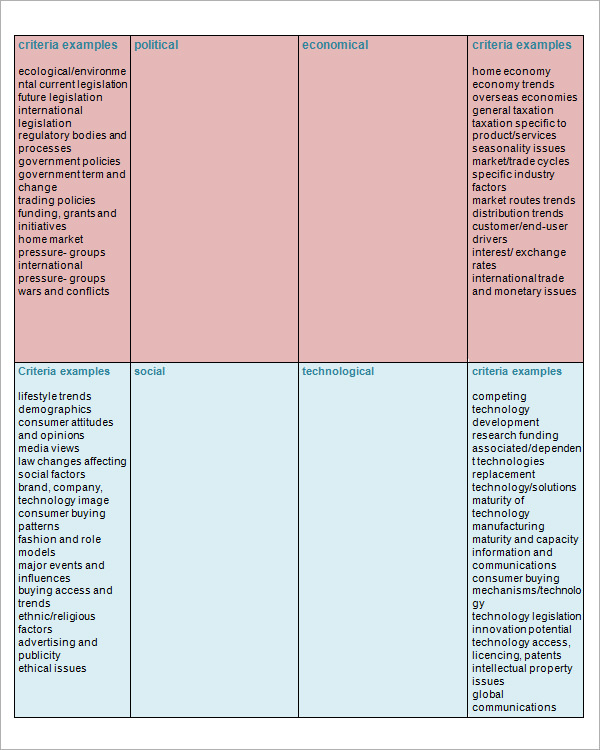 24. Market Analysis Template Download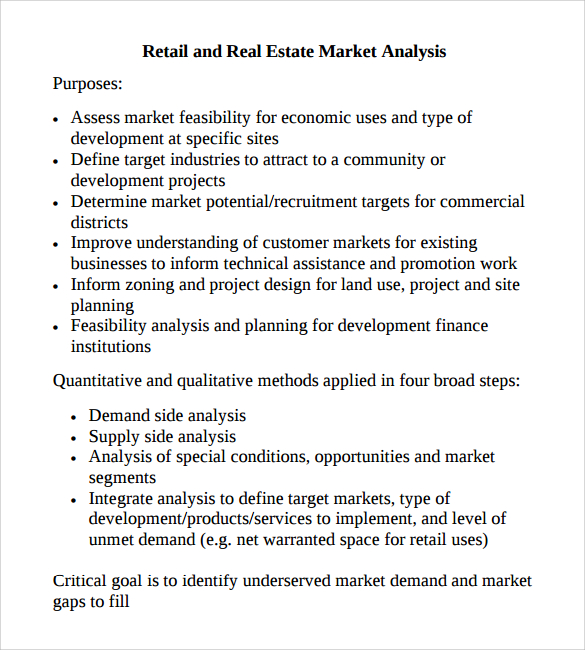 ocw.mit.edu
What Is Market Analysis?
Market analysis is the assessment of a particular market, which includes both qualitative and quantitative researching methods. In the process, entrepreneurs conduct a target market analysis, market research or industry analysis, SWOT analysis, and comparative market analysis. After the procedure, they should be able to determine the purchasing patterns of consumers, their business' competitive edge, the risks involved in running a business, and more.
How to Write a Market Analysis
In writing a market analysis effectively, you may need several market analysis tools, a sample market analysis framework, or a market analysis sample in PDF. But if you need a guide in writing this section on the business plan, look no more, for we have listed the steps below.
1. Define the Industry
The first thing that should appear on your market analysis document is the description of the industry your business belongs to. This section should specify the industry's size, growth rate, life cycle, trends, and outlook.
2. Identify Your Target Market
Aside from identifying who your business will cater to, you should also specify the motivations of the target audience based on the market research conducted beforehand. Also, don't forget to include key details, such as their age group, gender, preferences, and average income. Having this in your market analysis allows you to strategize how you should reach out to them. Therefore, you will have a clear idea of what particular platforms to use as you advertise your business offers.
3. Determine Your Competition
Staying on top of the game is one of the biggest challenges in business. That is why you have to know who you are competing against. Find out their strengths and weaknesses, so you can strategize on how to excel in the aspects where your competitors fall short.
4. Discuss the Regulations
In managing a business, it is vital to take into consideration the regulations set by the government. If there are any, make sure to discuss this in your document. Also, remember to mention how you will comply with the government's standards, restrictions, and regulations.
FAQs
What are the four basic marketing strategies?
Most businesses apply the 4Ps of marketing in their strategic efforts. These are the product offered to the consumers, price of such offer, placement, and promotion.
What is the importance of market analysis?
The importance of market analysis goes beyond identifying the size of the market. It is the foundation of a successful business plan and a strong basis in an entrepreneur's decision-making process.
What are the four major market forces?
Market forces are the factors in the economy that affects the price, demand, and availability of a particular good or service. The four major market forces are as follows:
Government
Import and Exports
Supply and Demand
Expectations of Investors
Data from Statista revealed that Apple is the most valuable brand in the world as of 2019, with a brand value of $234.24 billion. Reaching such business success does not happen overnight. It entails extensive business planning and market analysis. In reading a goal, it is always significant to determine the factors that may influence or hinder you from accomplishing your objective. Therefore, you should examine the industry or market where your business belongs. After this, make sure to record your analysis. Doing so will be more efficient with the professionally written market analysis report template displayed on this page.