Family reunions bring hundreds of memories from childhood to adulthood years. As children meet their extended family and relatives, some lose track of the names and relationships of every person in the room. To lessen confusion, parents create basic genograms and family tree designs to provide information about distant family members and older generations. Discover other uses of the tool by reading this article.
FREE 25+ Genogram Templates
1. Sample Genogram Template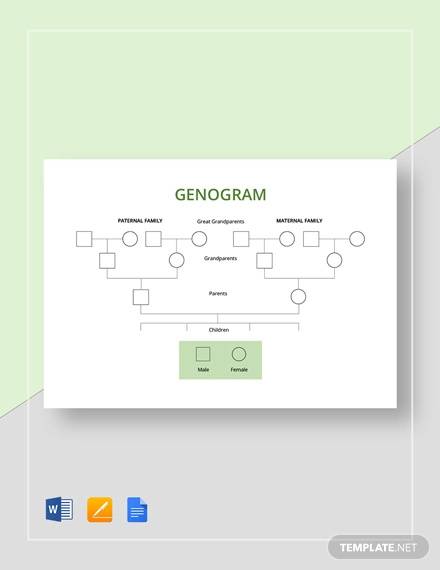 2. Blank Genogram Template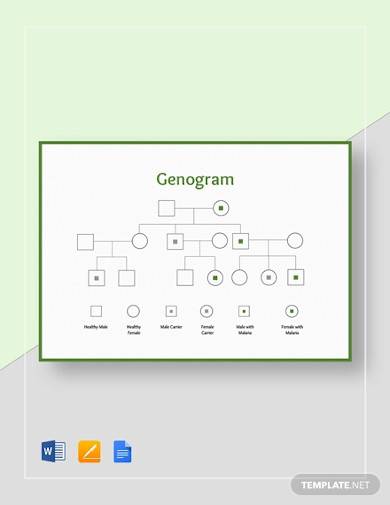 3. Family Genogram Template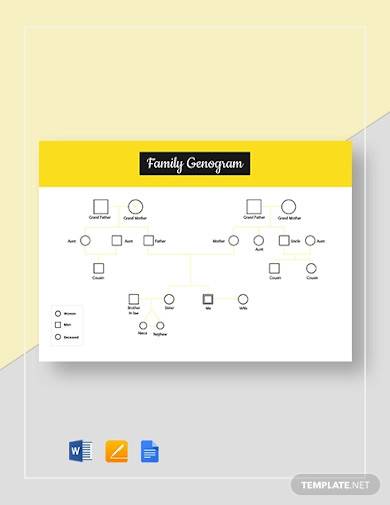 4. Simple Genogram Template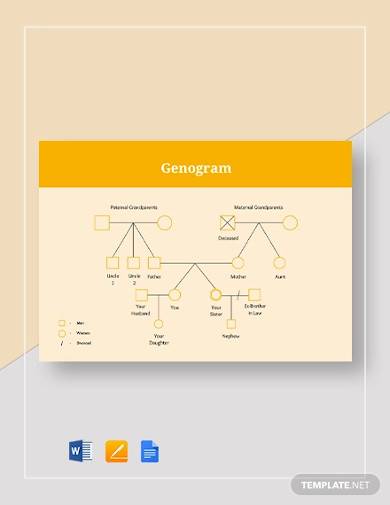 5. Career Genogram Template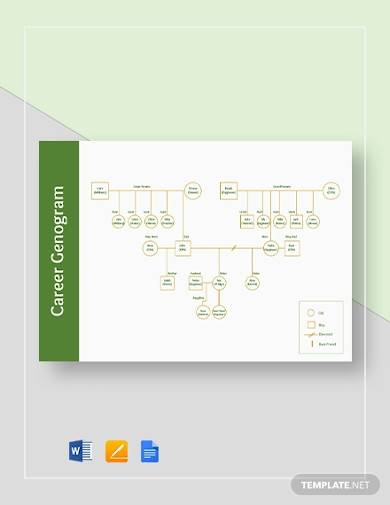 6. Medical Genogram Template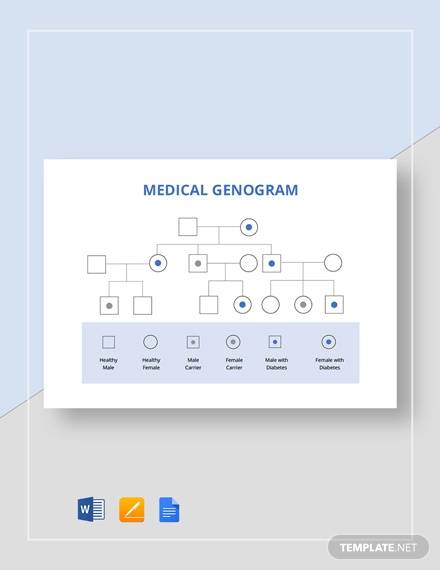 7. Basic Genogram Template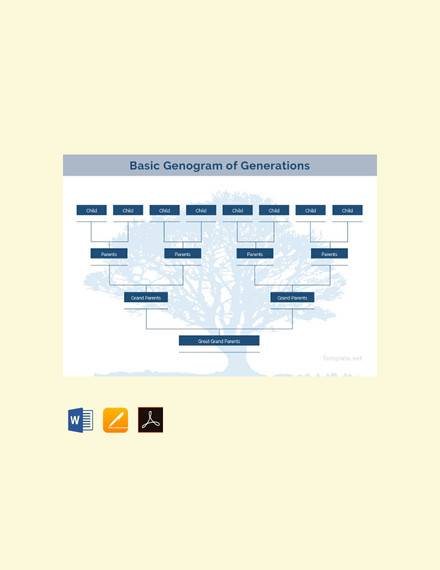 8. Blank Genogram Template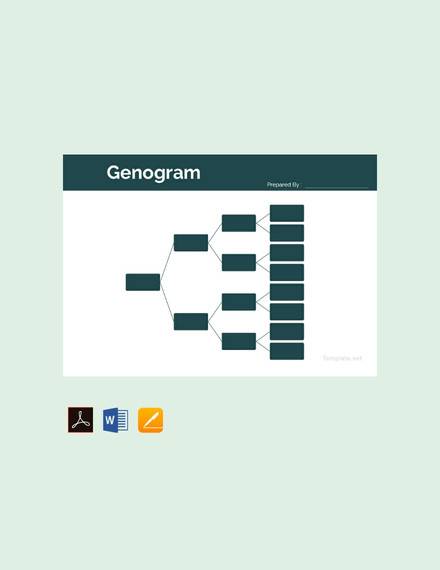 9. Family Genogram Template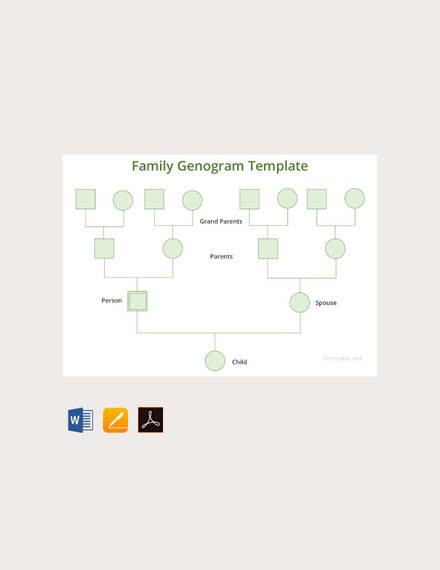 10. Free Genogram Template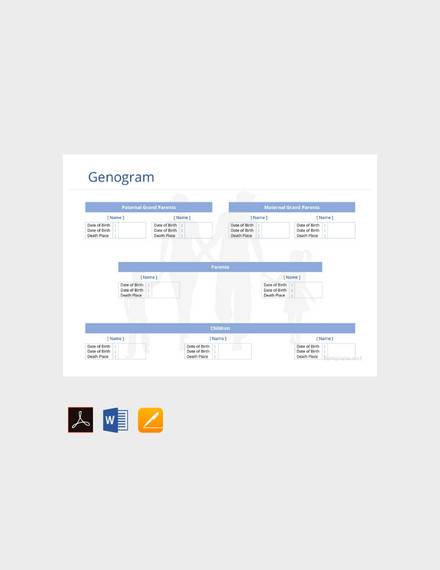 11. Genogram Template For Mac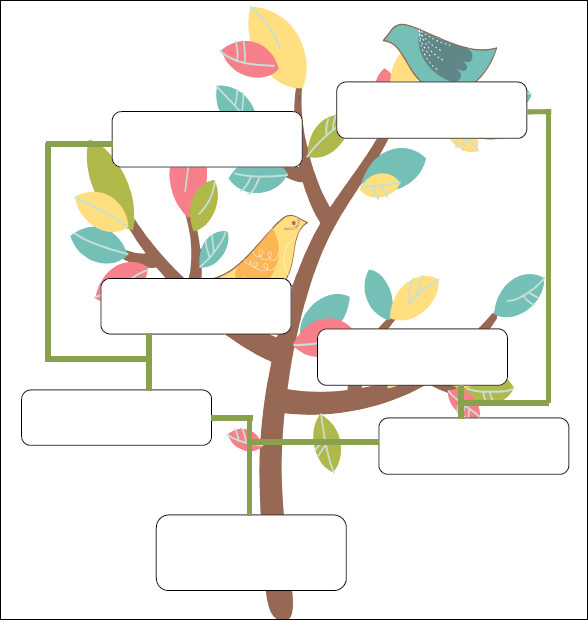 12. 3rd Generation Genogram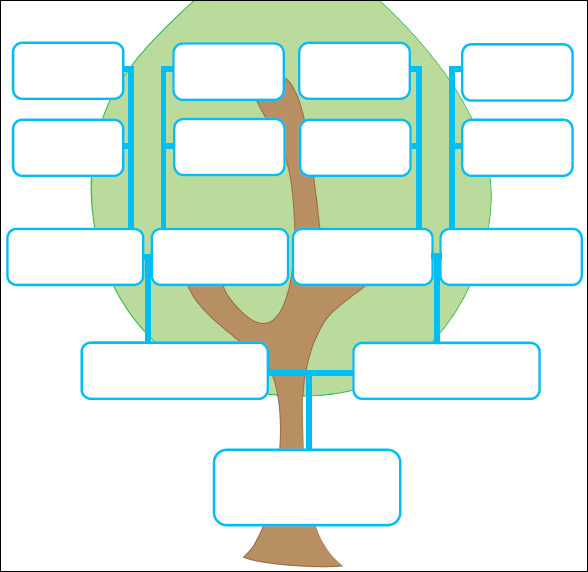 13. Free Genogram Maker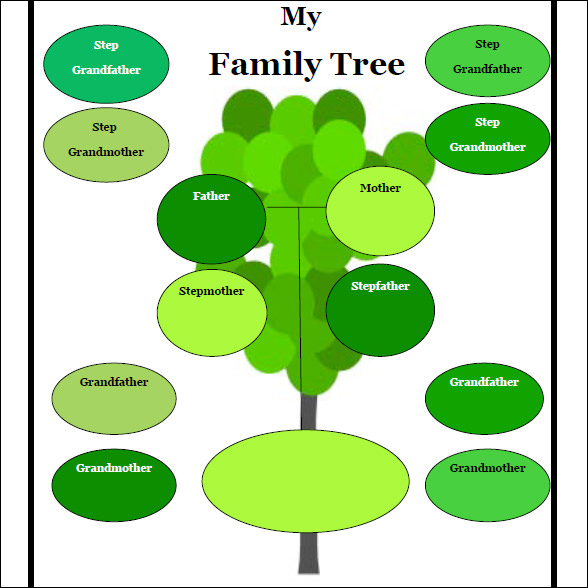 14. Best Template for Genogram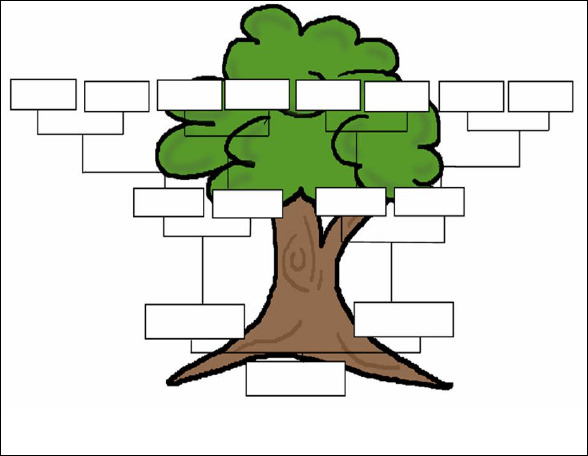 15. Standard Genogram Format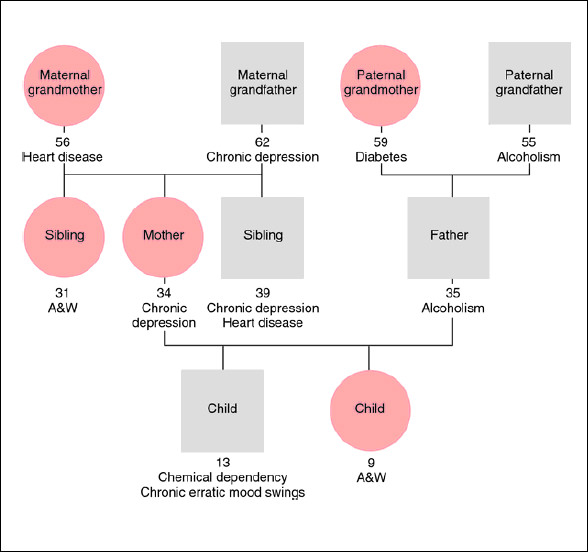 16. Sample Genogram Paper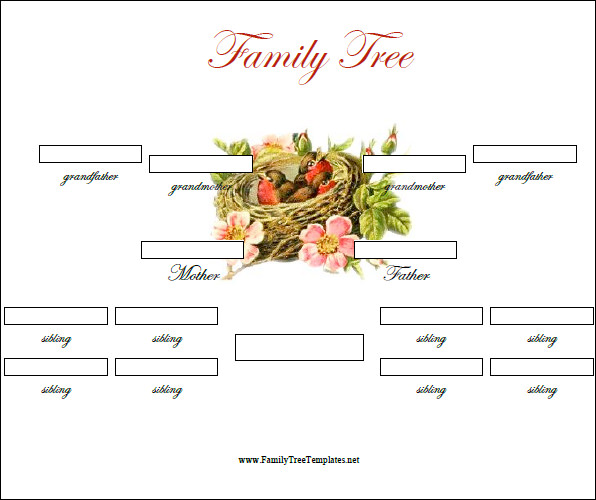 17. Make Your Own Genogram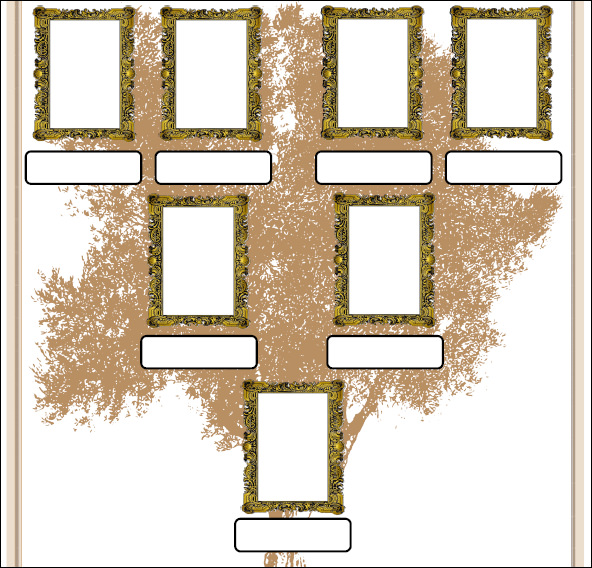 18. Sample Genogram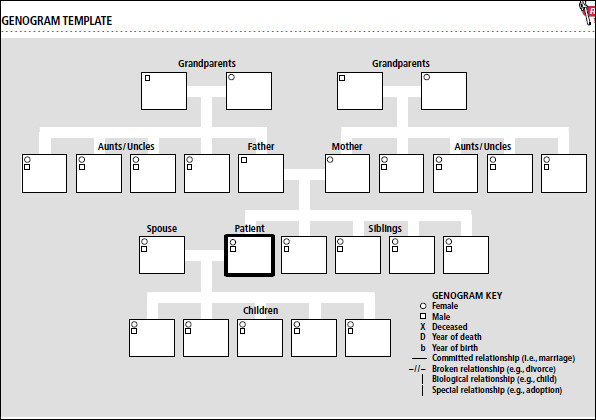 19. Genogram Generator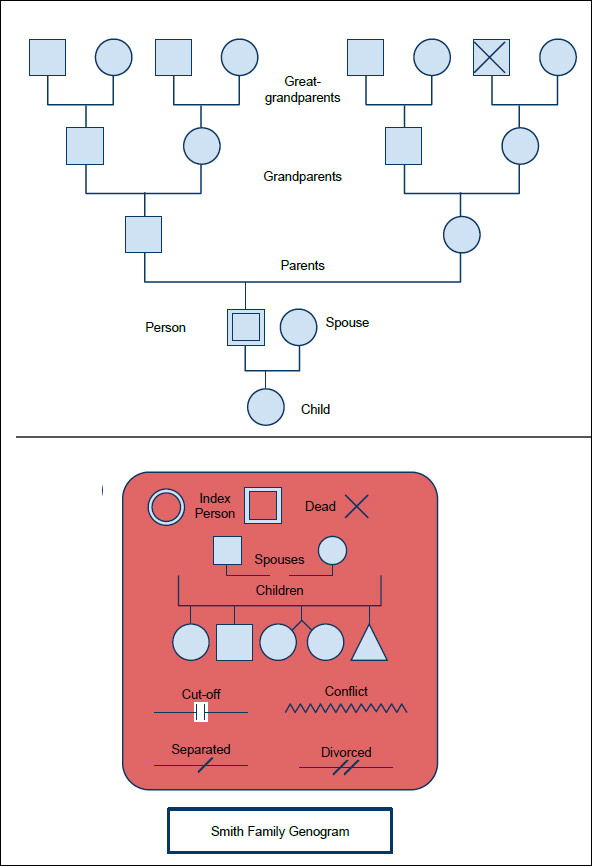 20. Genogram Form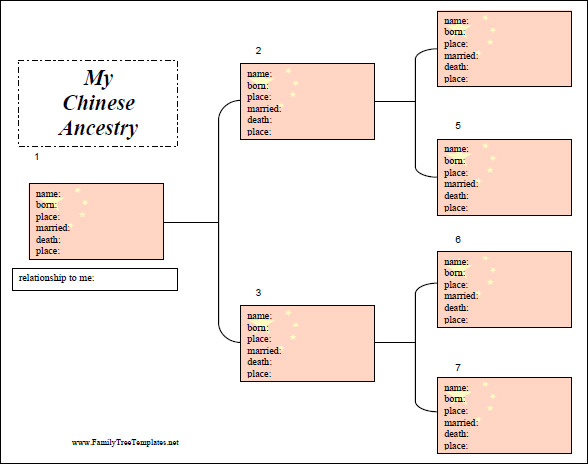 21. Genogram Example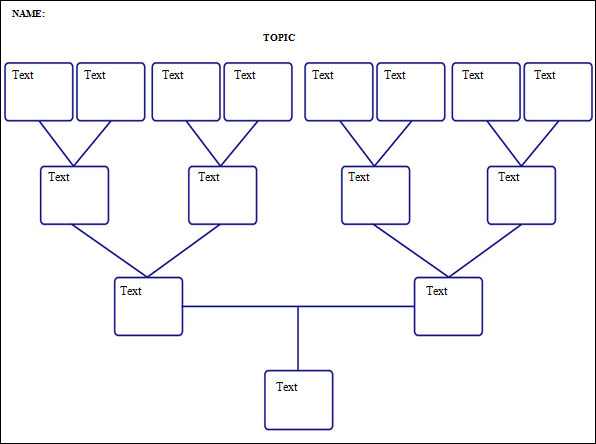 22. Free Genogram Template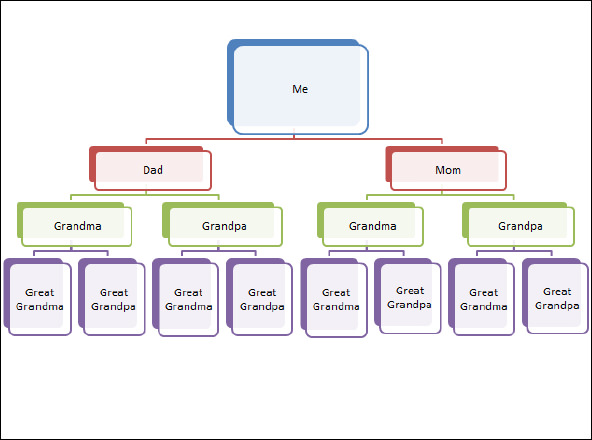 23. Blank Genogram for Word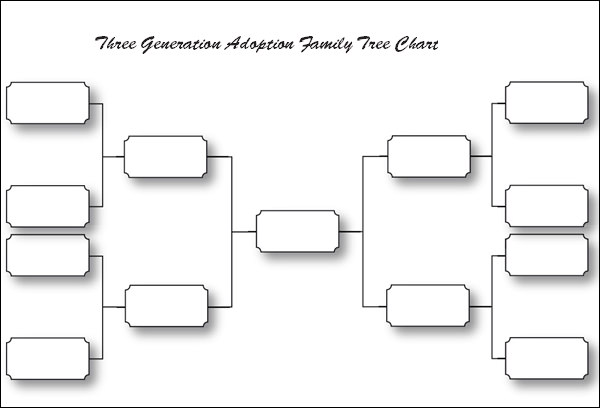 24. Blank Genogram Template simple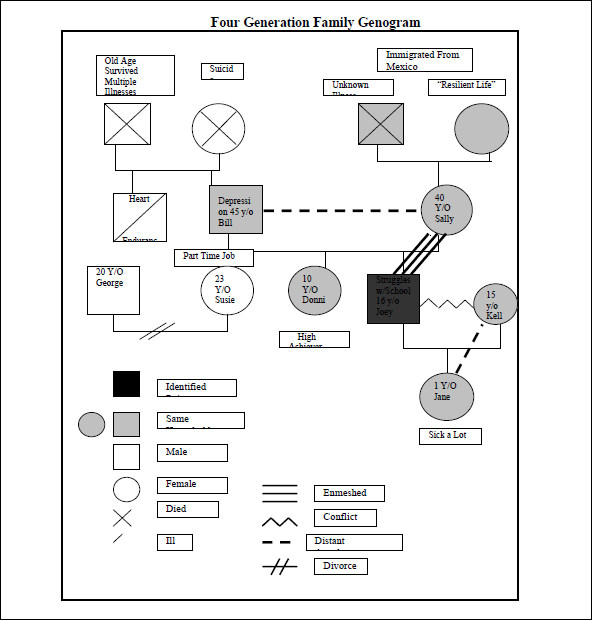 25. Basic Genogram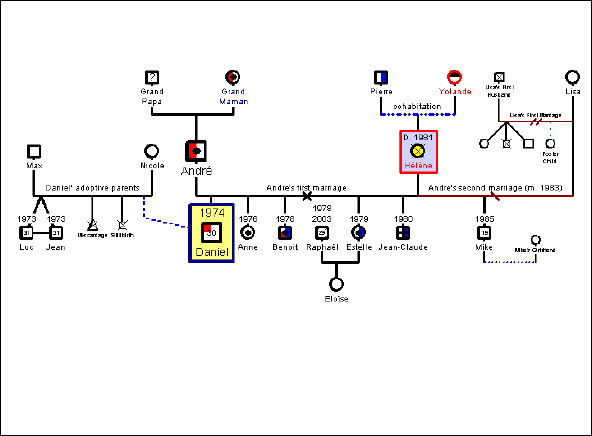 26. Basic Genogram Template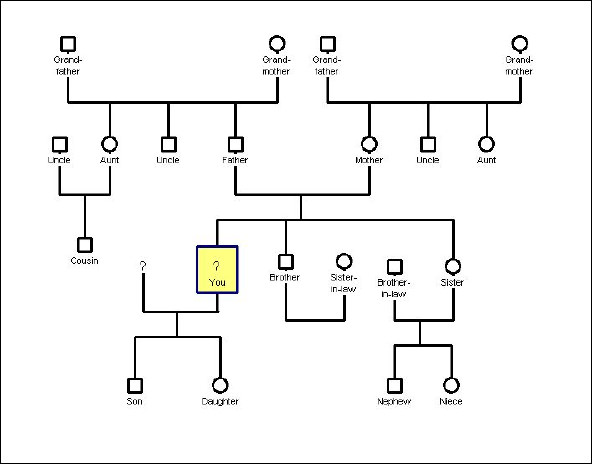 What Is a Genogram?
A genogram is a useful tool for displaying and connecting family information throughout different generations. Aside from that, the material also illustrates various points in family health history with regard to mental health issues, psychological problems, and other diseases. Sometimes, a genogram exhibits severed family ties through divorce agreements and misunderstandings. All in all, a simple family genogram provides essential details about the nuclear family, extended family, and blended family.
According to an article from Forbes, mapping your family history can help in different aspects of your life, particularly in work. The article mentions that exploring the past can help alter the course of the future. Hence, studying and learning about family genograms and cultural genograms can build better relationships and bridger for you. By knowing the past situations and circumstances, you can find better ways to avoid or lessen those problems.
How To Create a Genogram Template
Designing a 3-generation family tree takes up time, effort, and resources. Instead of conversing with one individual for data, you have to gather information from different sources. Hence, you need a guide in making the family genogram worksheet. So, here are the steps to build your own genogram template.
1. Choose a Genogram Format
When creating the genogram, you begin by selecting a format or style. Will it be in a horizontal or vertical design? Do you include pictures in the layout? By choosing a format, you make the material understandable for all audiences. Additionally, the process of editing the design template will be less complicated.
2. Collect Family Information
Now, this part requires many hours of interviews and conversations. You have to make sure that the genogram has accurate information. With that, you should gather verified and validated data from important sources. Secure an interview questionnaire before talking to relatives and other family members.
3. Include Different Aspects of Family History
Genograms display not only the names of close and distant relatives but also medical history and other essential details about your clan. In this method, the future generation can formulate better health plans, emotional responses, and healthcare routines to counter diseases and issues.
4. Add Genogram Symbols
To avoid confusion, you should utilize genogram relationship symbols and genogram relationship lines when making the document. The legend can be in colors or shapes. At times, planners use shades of color to indicate gender, medical problems, or marital status.
FAQ's
How to draw a genogram?
Every genogram format depends on the preference and style of the creator. In most cases, the material can be in a vertical or horizontal formation. When drawing the genogram, you have to distinguish the starting point of the ancestry line and the present families. Then, indicate the relationship diagram between the names of the relatives using lines.
What is a career genogram?
Besides families, some people also use genograms for other purposes. For one, employees use career genograms to map out a work plan for their career path. Here, they have to analyze personal development plans to achieve their goals. A career genogram can include months or years of planning and growth.
What is the purpose of medical genograms?
Medical genograms discuss the medical history of an individual through visual representation. The details of the material include the age, hereditary illnesses and traits, mental health problems, and high-risk factors contributing to medical conditions. In a way, a medical genogram acts as a health risk assessment report for the person.
In the movie, Harry Potter and the Order of the Phoenix, the ancestral Number Twelve, Grimmauld Place contains a room fitting the entire family tree genogram of the Noble House of Black. As Sirius Black, one of the remaining heirs to the family name, discusses the tree, the audience can see the markings and names of every person in the bloodline. Although generally, genograms are smaller in size, the material is still essential for enriching the history of any family.