When the season to be jolly is just months away, Christmas voucher will have anyone the taste of what does gift giving means, this will have anyone try to exchange a piece of Gift Voucher to any goods from discounts to monetary amount which will come handy when Christmas season is already near. This handout tool will be useful to expand and promote any kind of business to their customer by indicating their business name and products in the voucher.
Sample Christmas Voucher Template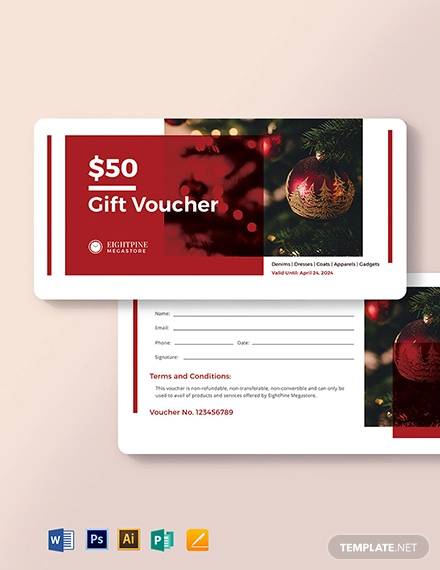 Simple Christmas Voucher Template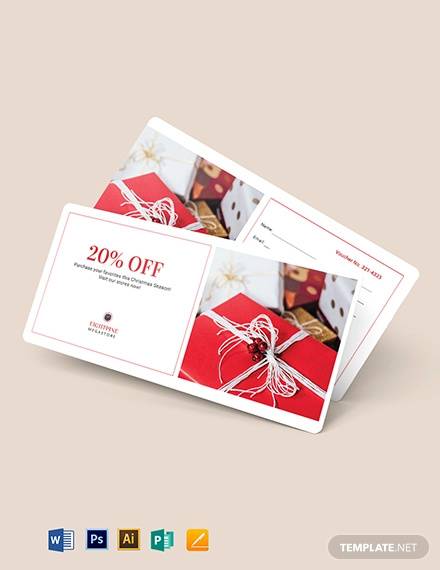 Printable Christmas Voucher Template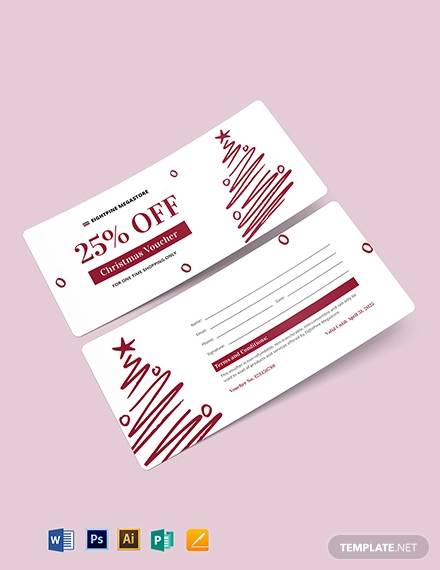 Blank Christmas Voucher Template Sample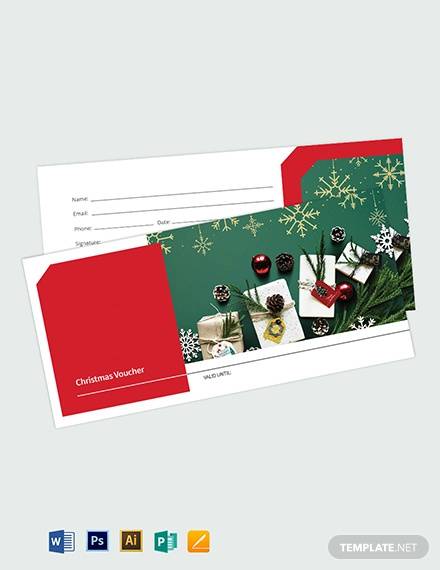 For the example template you want for the voucher you like, you can have it free and be downloaded online or you can make it manually at Microsoft word which has features and tools in making your desired Blank Vouchers so you can print it quickly. Christmas voucher templates will make any businesses promote their names by this kind of strategy that can expand their trade and increase their income.
Christmas Gift Voucher Sample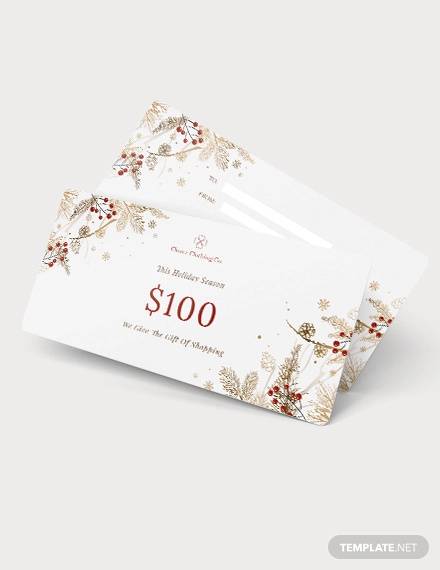 Christmas Football Gift Voucher Sample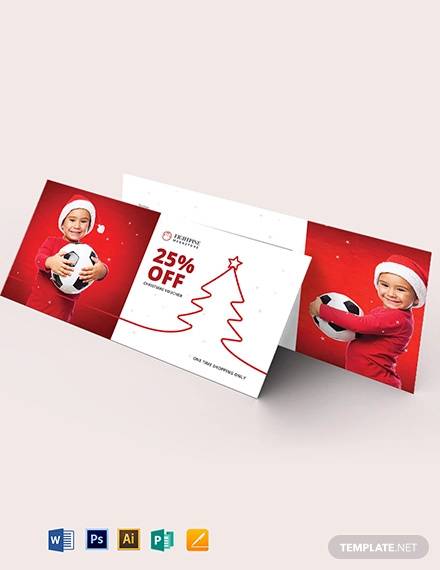 Christmas Gift Voucher Card Sample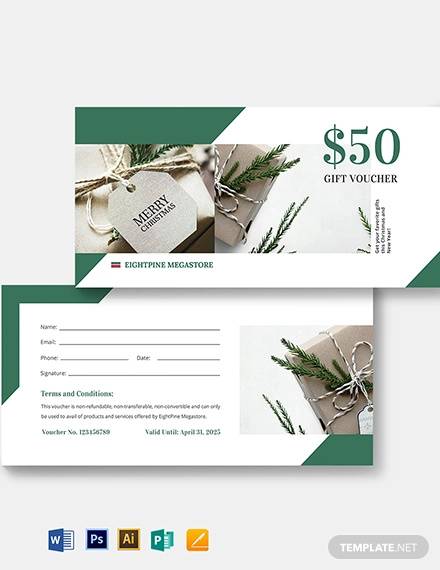 Sample Christmas Cash Voucher Template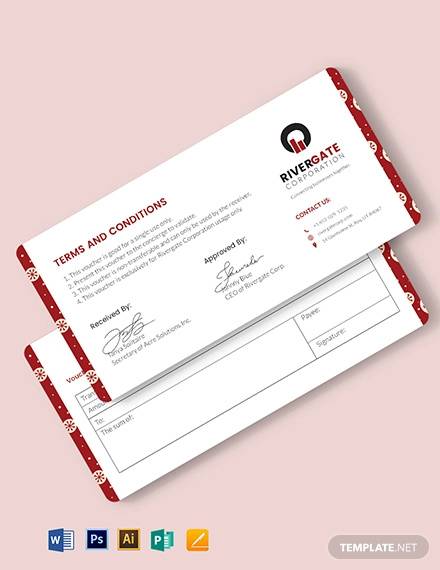 Sample Santa Claus Voucher Template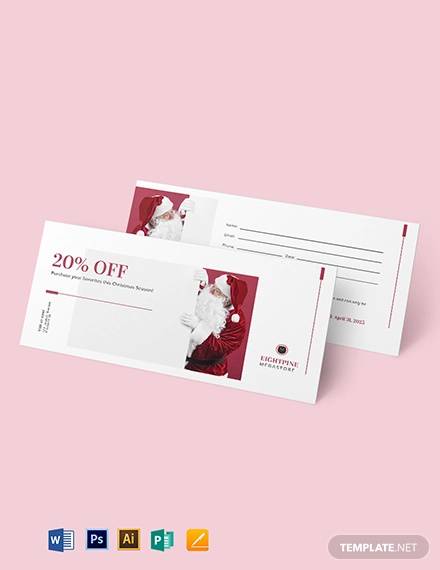 Christmas Ticket Voucher Sample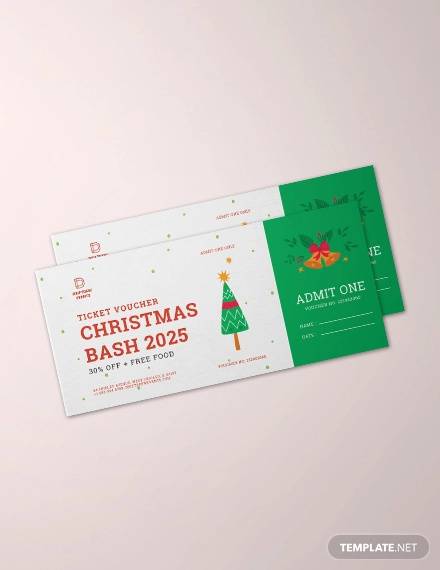 Christmas Boarding Pass Ticket Voucher Sample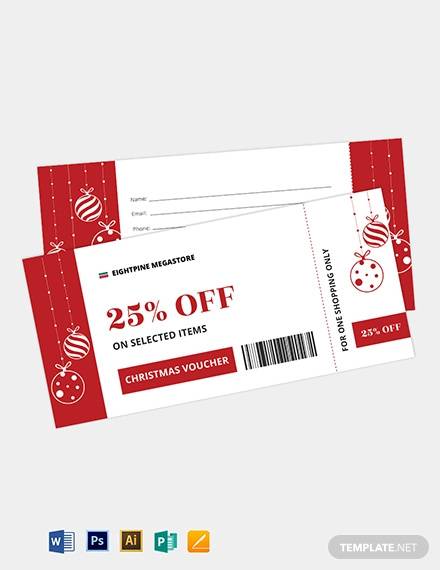 Christmas Shopping Voucher Sample Template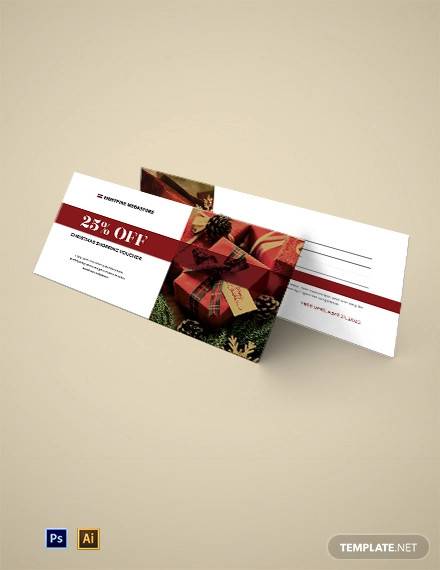 Free Elegant Christmas Gift Voucher Template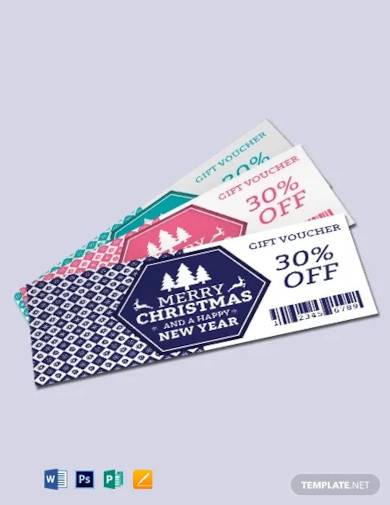 Free Vintage Christmas Gift Coupon Template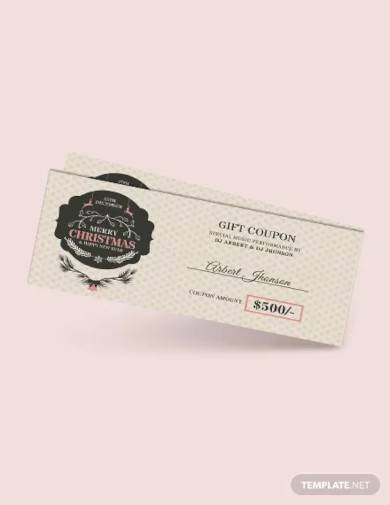 Free Christmas Voucher Template Sample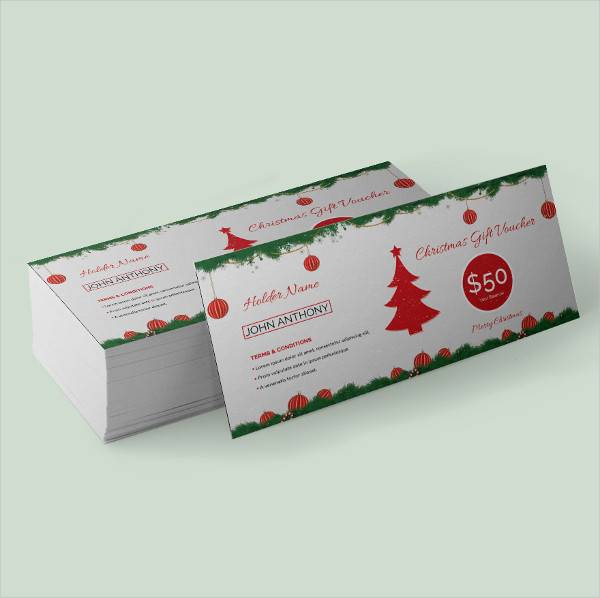 Elegant Christmas Voucher Template Sample
Simple Christmas Discount Voucher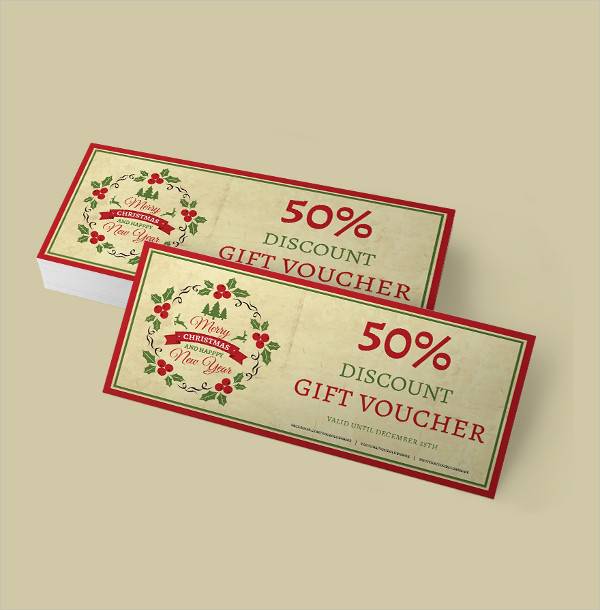 Christmas Discount Offer Voucher Sample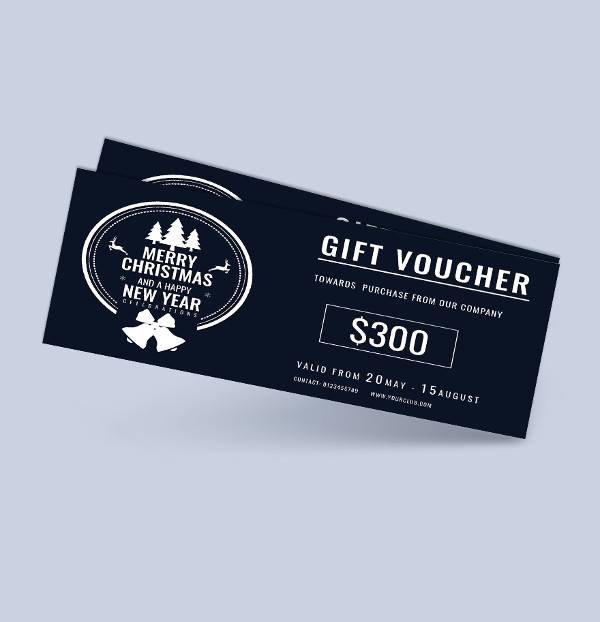 Generic Christmas Gift Voucher Sample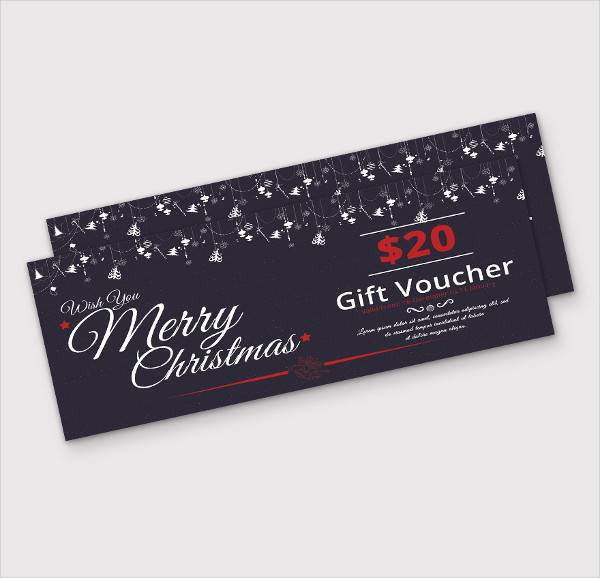 Merry Christmas Discount Gift Voucher Sample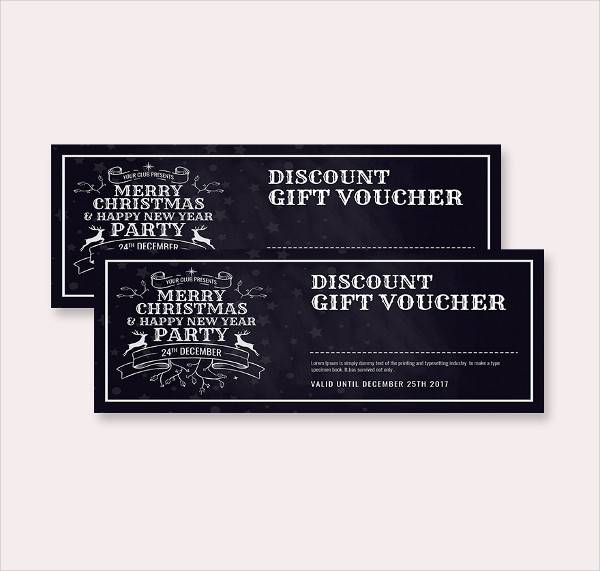 Christmas Special Discount Voucher Sample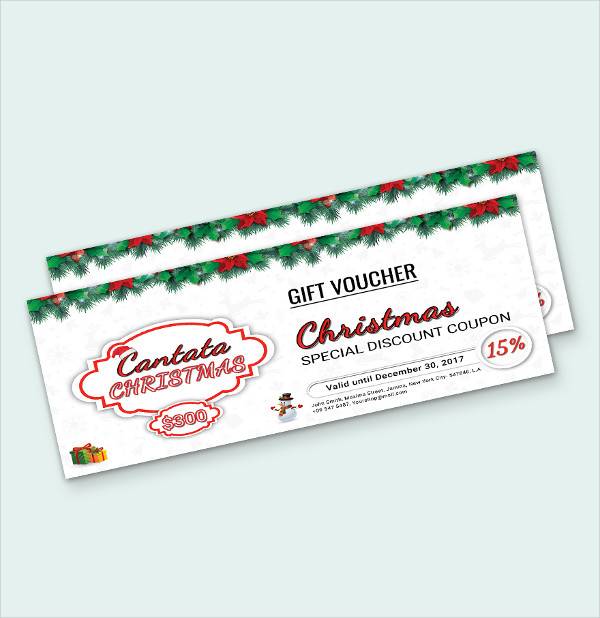 Modern Christmas Gift Voucher Template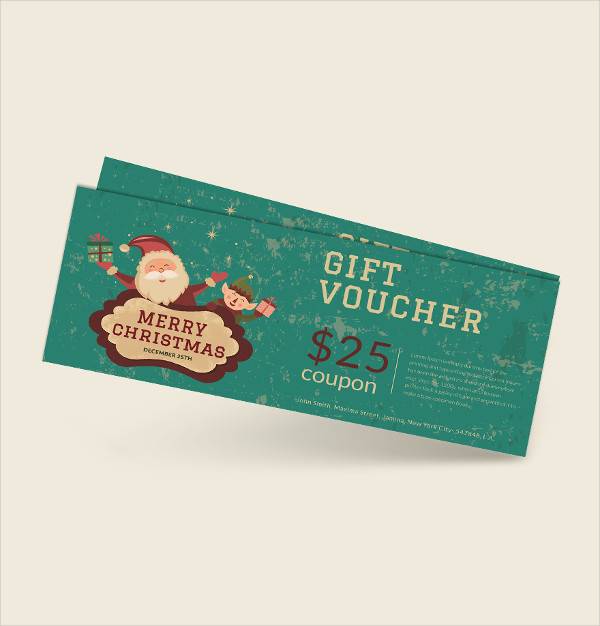 Sample Christmas Special Discount Gift Voucher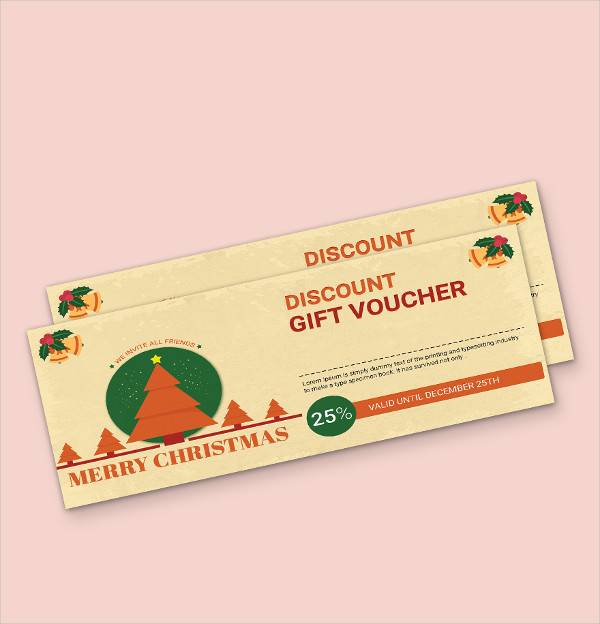 Christmas Voucher for the Purchase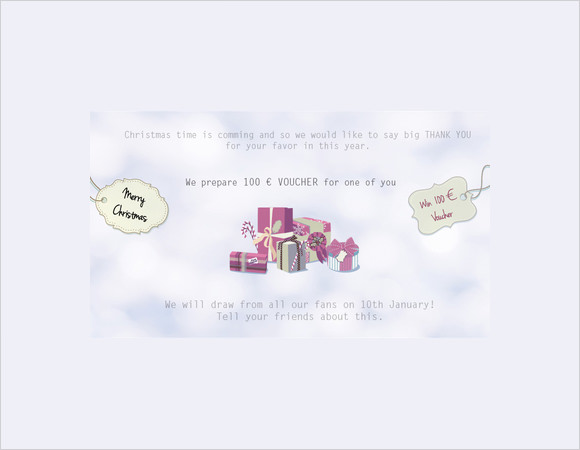 These templates are meant for business professionals, where a company issues vouchers for customers on purchase of goods beyond a specific price. The templates can be modified according to offers going on and used by e-commerce sites as well.
Download
Sample Christmas Voucher Template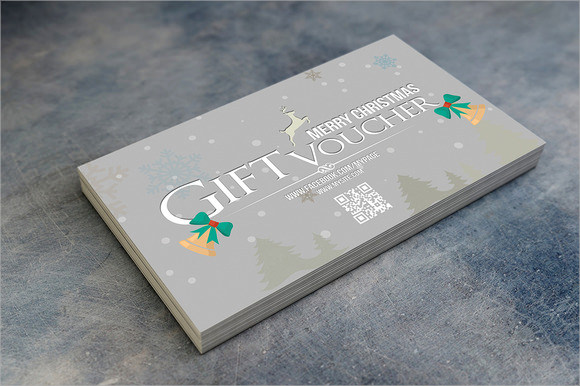 These templates are accessible in PDF as well, with simple designs yet elegant in presentation. Bar codes can be added to these templates used as vouchers, can be edited using Adobe Photoshop and available in two styles for the back side.
Download
Christmas Gift Voucher Template Download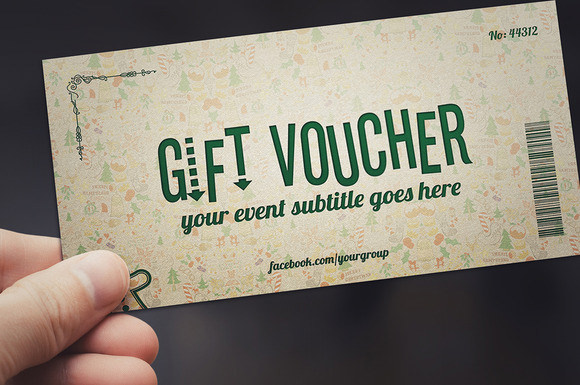 These are gift coupons issued against a payment done by the donor. This template allows modification of serial number, bar code, event name, social media credentials and voucher value. The text color can be easily customized and the print has a clean presentation.
Download
Christmas Voucher Design Template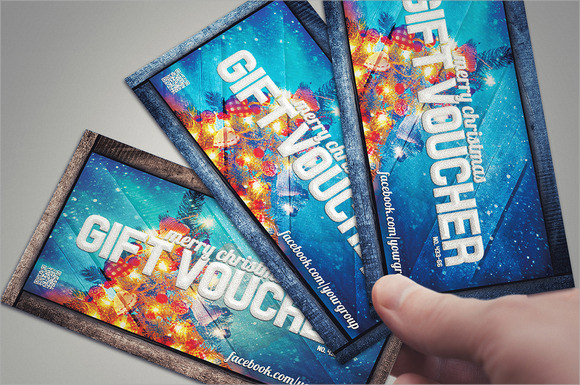 These are vouchers issued for a specific activity, such as in exchange of a monetary transaction. For example, free membership in a gym. The offers can be changed easily along with the images and background shade. The overall layout lends it a professional look.
Download
Xmas Gift Voucher Template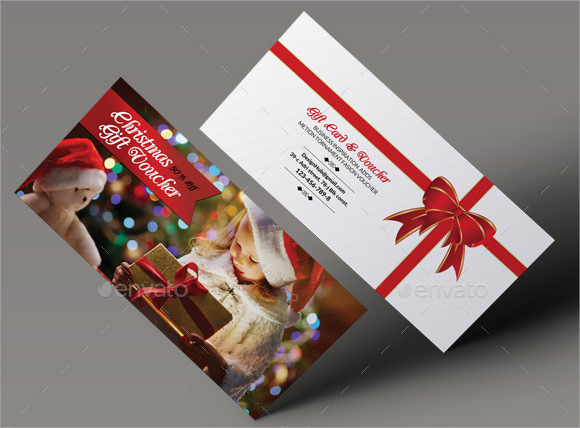 An easily editable template, Xmas pictures can be imprinted on its front side making it a well presented gift card. The back side space is meant to be printed with the information of the brand marketing the gift items.
Download
Creative Christmas Voucher Template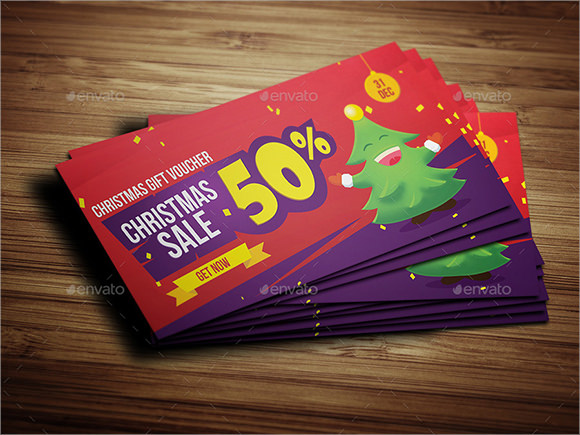 This bright red colored template offers one to add catchy captions and high picture quality icons; it is easily customized and has a standard font which is clear on printing as well. During mega sale or discount season these voucher templates can used for bulk supply.
Download
Christmas Payment Voucher Template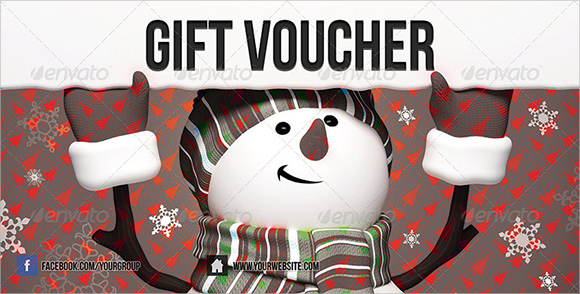 Download
Christmas Voucher Template Download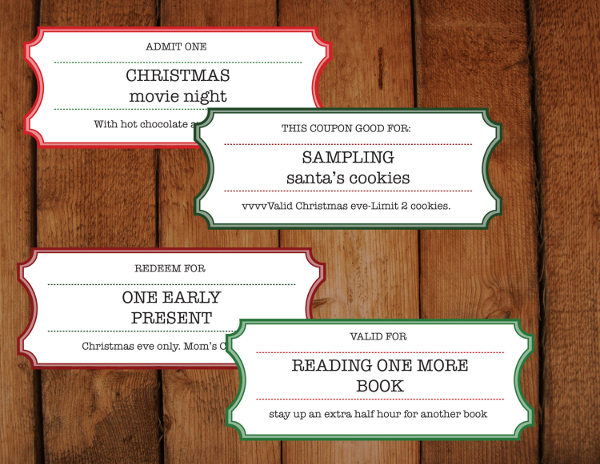 Download
Christmas Voucher Design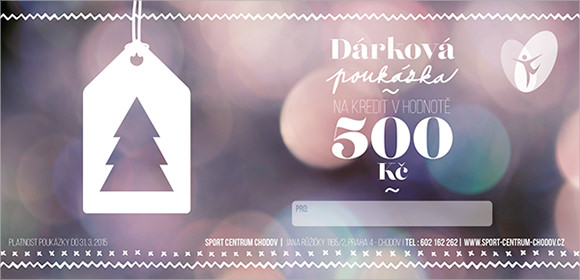 Download
Creative Christmas Gift Voucher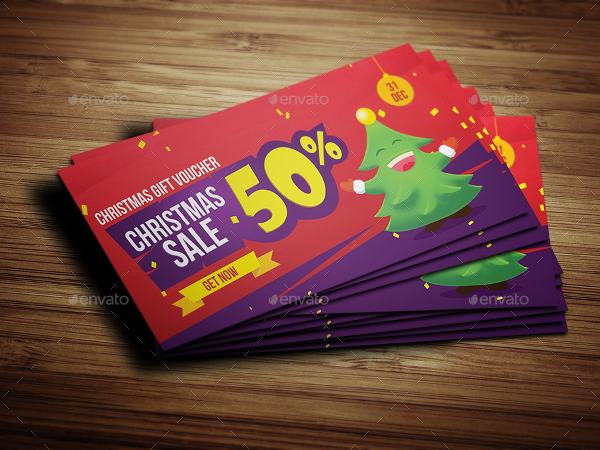 Download
When To Use The Christmas Voucher Template?
The Christmas Voucher Template can be used when one is in need of a transcript of a money transaction done on goods or services. These templates are used when same type of vouchers are required in bulk for multiple customers, as the data needs to be modified in the system and printed.
Also, such type of document is required when an entry needs to be automatically filled or copied several times. In case of a delay in delivery of Christmas presents, these gift vouchers with impressive captions can be a possible solution, as the text can be modified, added or omitted depending upon the requirement.
How To Use Christmas Voucher Template?
These templates are fun to create and easy to use. They can be employed as a promotional sale voucher or a gift coupon or as a transaction document made on a purchase. Being compatible with MS Word these templates can be downloaded and saved from the website and modified according to the requirement.
The data entries can be added, removed or changed. On completing the template, it can be printed and distributed, in case of a gift certificate template; it is presented along with gifts. Images relevant to the occasion or commodity can be inserted along with the text. Template color and background can be customized as well.
What Are The Benefits of Christmas Voucher Template?
Exclusive festival offers, transaction receipts or gift card recipients keep changing. In such circumstances, manually creating a bill or card can be time, energy and creativity consuming. Thus comes the need to switch to templates specific to individual requirements. Voucher templates are editable and have variation in text font style, images, background and overall color. The data entered in allotted spaces can be customized.
Picture quality of images is very clear with high resolution. The clarity remains the same even on printing and the bright colors and icons used make them attractive. Another benefit of these templates is that they are compatible with MS Word, Open Office and Mac Pages, making them useable in any system.
Christmas Voucher Templates are user friendly and have great varieties. To make gift cards more special or a business more successful, these templates with entry autofill, data modification and splendid design features are favored by many. Bulk supply of vouchers with different color, text, images or background can be done with great ease using these templates.
If you have any DMCA issues on this post, please contact us!