The chore chart is a mandatory part of human life and if he or she wants to be disciplined in life and wants to keep track or reminding him or her about the different important tasks in daily life. The following chore Chart Sample have beautiful layouts and wherever they are placed, they will always attract the eyes to keep you reminding of the task in hands so that you can achieve the ultimate goal. Such charts are more important for kids and for those who often forget the task they should do on a daily basis.
Weekly Bookmark Chore Chart Sample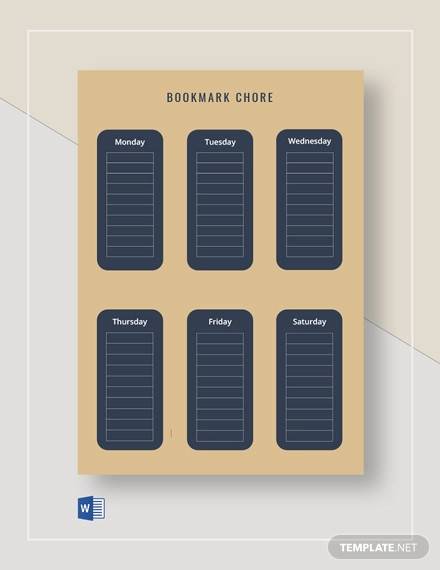 Daily Responsibilities Chore Chart Sample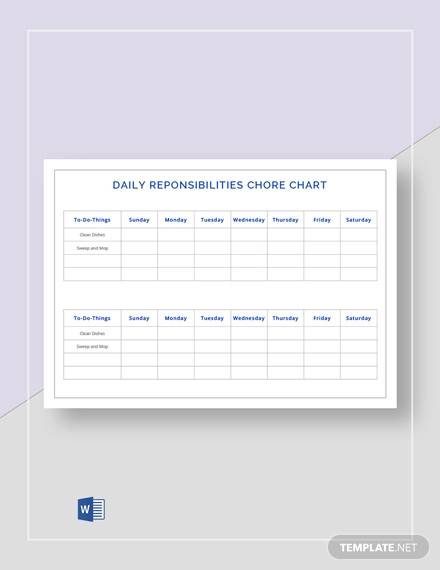 Weekly Chore Chart for Family Sample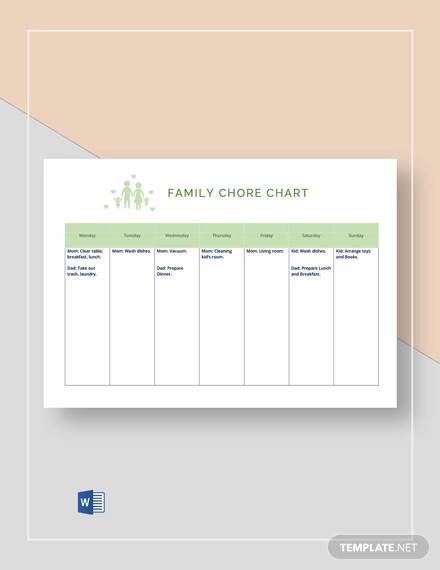 Sample My Personal Chore Chart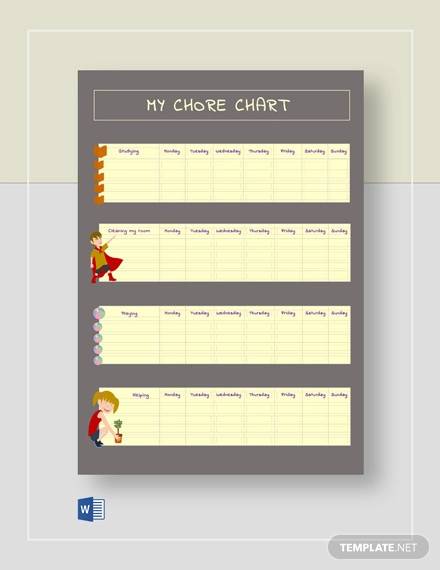 My Princess Chore Chart Sample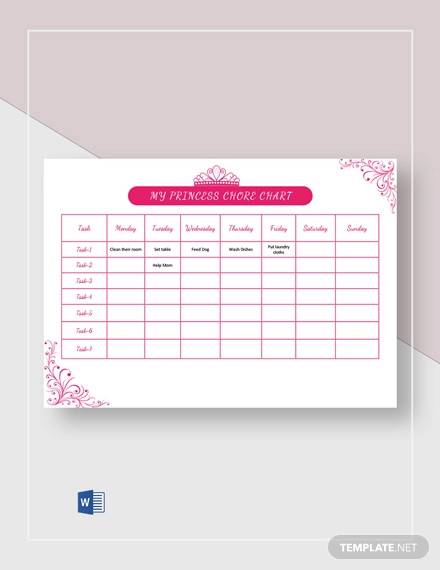 Free Chore Chart Template Sample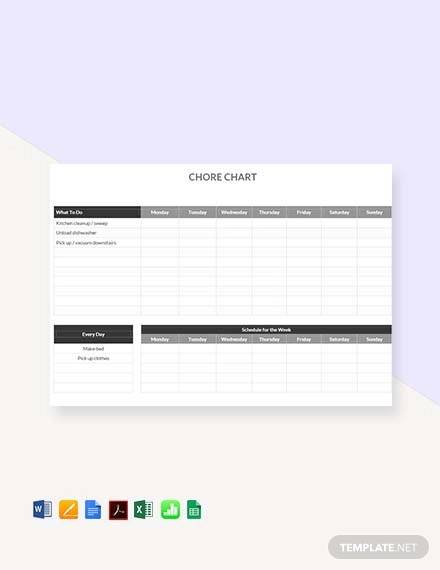 Free Blank Chore Chart Template Sample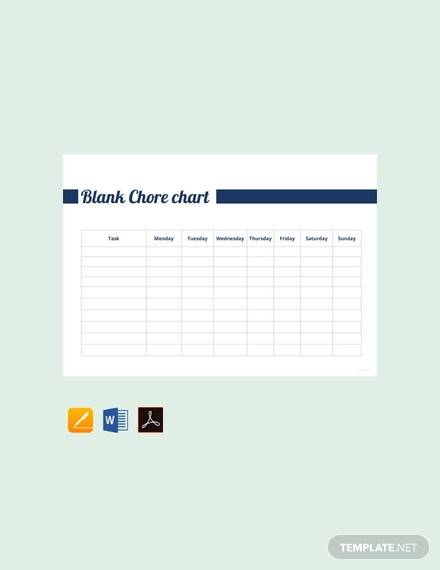 Sample Weekly Chore Chart
This is a clean and organized weekly chore chart. The colors are attractive and when placed in a noticeable place in the house, it will always attract attention and keep reminding you of the pending tasks. Beside chore list, it provides extra space for writing special notes and extra project details in colorful boxes. It has space for chore list followed by small boxes to put tick marks or numbers or smiley from Monday to Sunday. It has 13 such rows for 13 different tasks.
Family Chore Chart Sample
This is a completely family chore chart with beautiful colors and attractive fonts. It has five different columns for five different family members. The rows are quite wide and thick to write multiple tasks on. There is a space provided at the bottom part to write all the tasks based on which the chore list will be maintained.
Sample Blank Chore Chart
This is a simple and traditional blank chore chart for a family. It has 12 blank rows for writing 12 different tasks and keeping track of it. There is a space at the bottom for writing the ultimate goal towards which a person is working for. The outline is in normal table format and it can be used by an individual or all the family members at once.
Sample Daily Chore Chart
Monthly Chore Chart Sample
Summer Chore Chart
Printable Chore Chart Sample
Sample Chore Chart
Usage of Chore Charts
Weekly chore chart helps any person to keep track of things to be done every week on a daily or regular basis. It can be applied to any individual or even group of persons such as family members. They are also helpful for working organizations as it enables them to keep track of assigned tasks on a weekly basis. This process of scheduling weekly tasks in advance helps them to make the best of the time available and achieve short to long-terms goals with ease. This is important for parents to make their kid disciplined so that they could never go out of track from the normal path of life.
Targeted Audience
Weekly core charts can be useful for any human being. It does not matter which position he or she is in. Human life is all about finishing tasks in a systematic way to achieve daily goals smoothly without panic or tension. Sample Chore Charts keep track of weekly works and keep reminding the person on the tasks at hand and how to allot time for each one of them. They are useful for family members, kids, office goers, management persons, teachers and professors and everyone else you can think of.
Benefits of Chore Charts
A weekly chore Chart Templates helps a person to keep track of things or tasks to be completed. It keeps track of time and days in which such tasks must be completed. It helps in making the person more disciplined in life and prevents him or her from panicking at the last moment. It is of immense importance for the parents to infuse the discipline values in their kids at an early age to form a habit.
The above-listed chore charts can be used by all family members or by individuals. They are tailor-made for kids with beautiful colors and graphics to attract their eyes and mind. They have more than 10 rows to list 10 different weekly tasks and keep track of them. They also have spaces for writing special notes and other goals. They will definitely help you in being disciplined in life and make progress effortlessly.
If you have any DMCA issues on this post, please contact us!