It is obvious that dealing with multiple employees in an organization or business can be quite a challenge sometimes, especially when it comes to payment processing. Free Timesheet Calculator Templates and card calculator can help you set multiple users and set people week to week, then finally save their time card separately.
TimeCard Calculator Template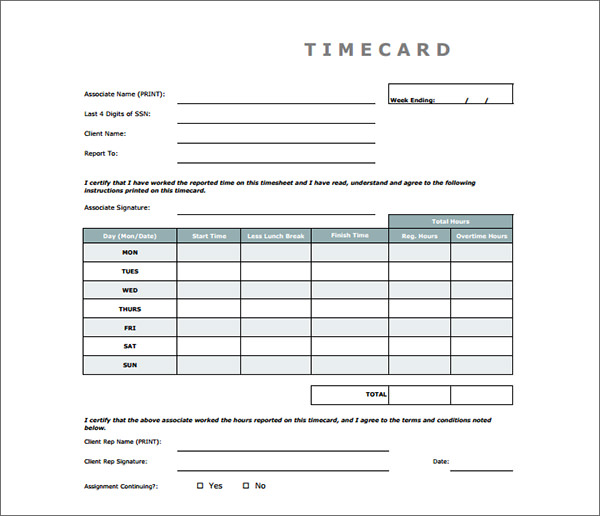 2 Weeks Time Card Template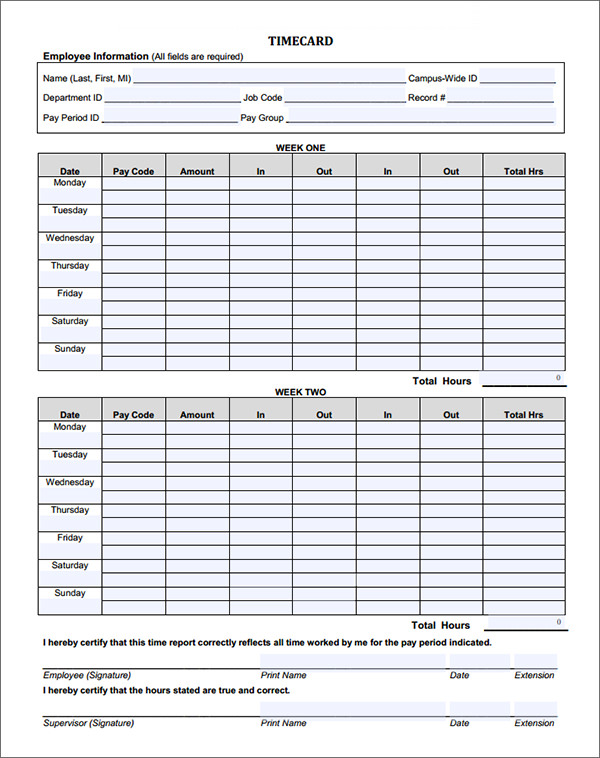 TimeCard Calculator Template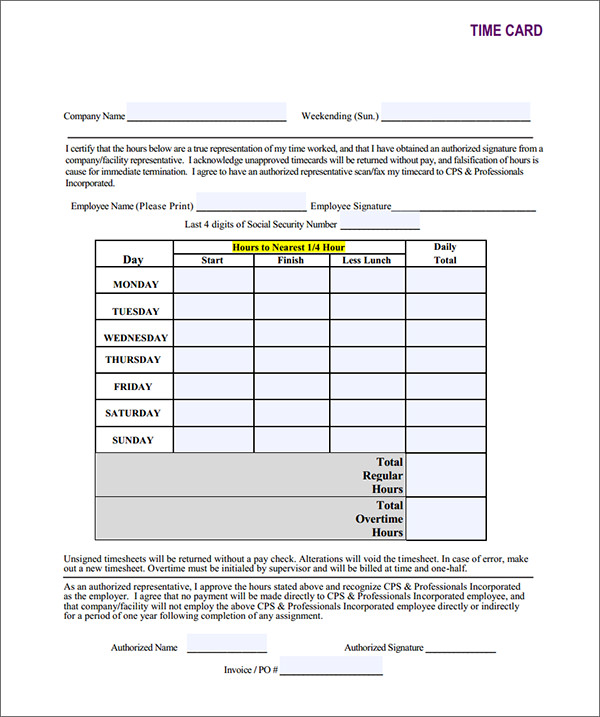 TimeCard Template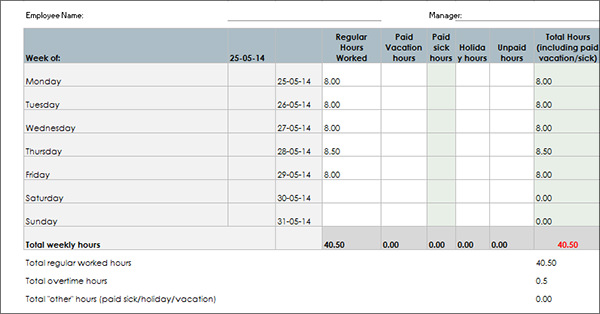 Printable Timecard Template Pdf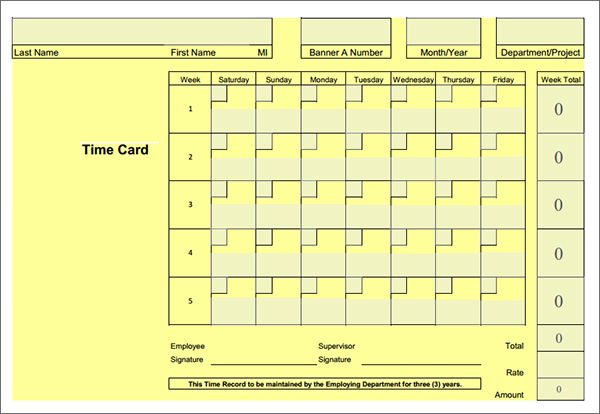 Weekly Time Card Template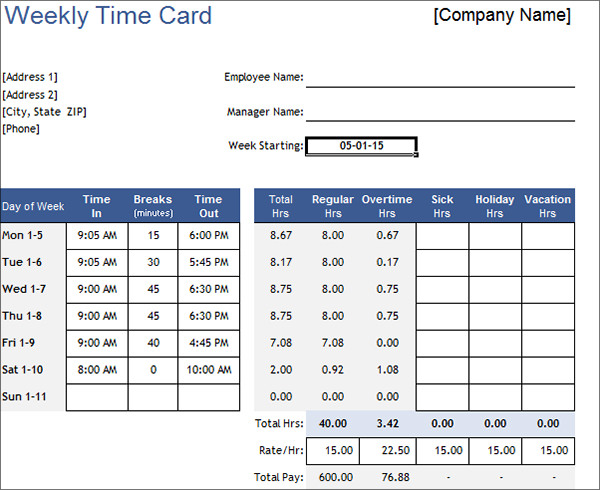 Time Card Calculator Template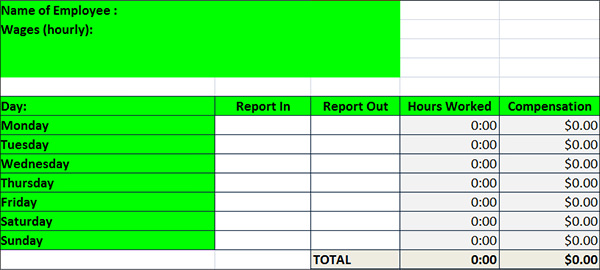 Weekly Time Card Calculator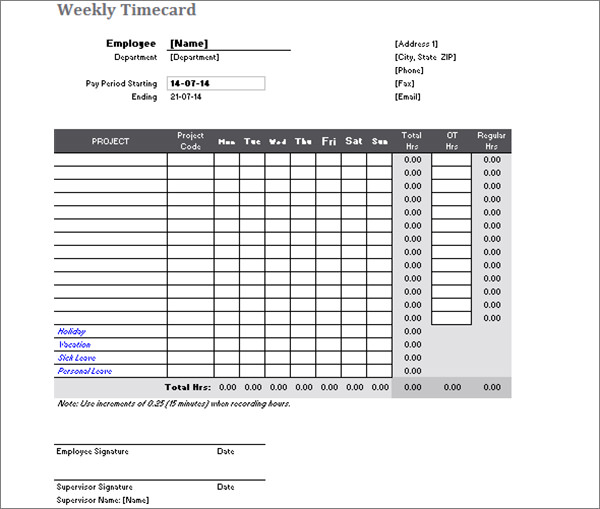 Time Card Template Pdf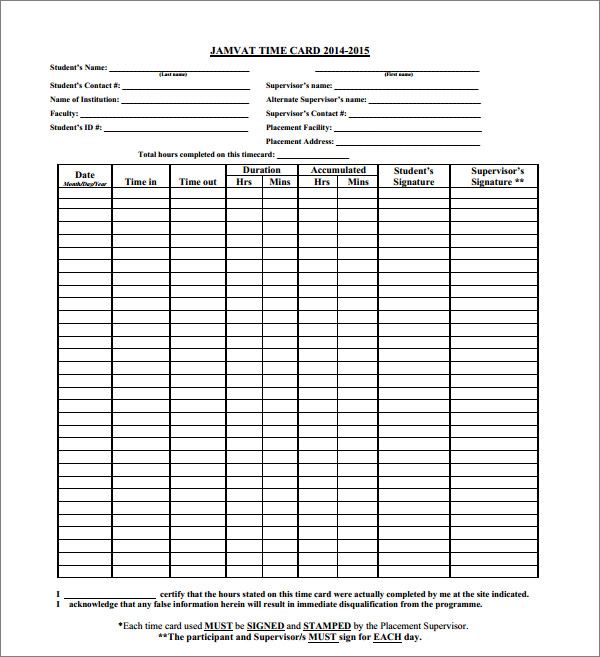 Manual Timecard Template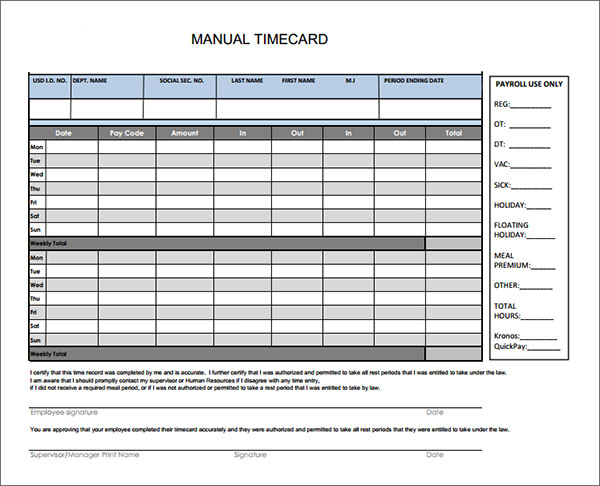 Weekly Timecard Template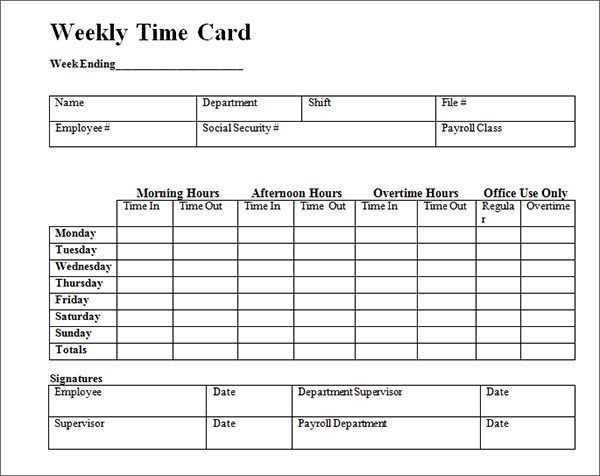 Employee Time Card Template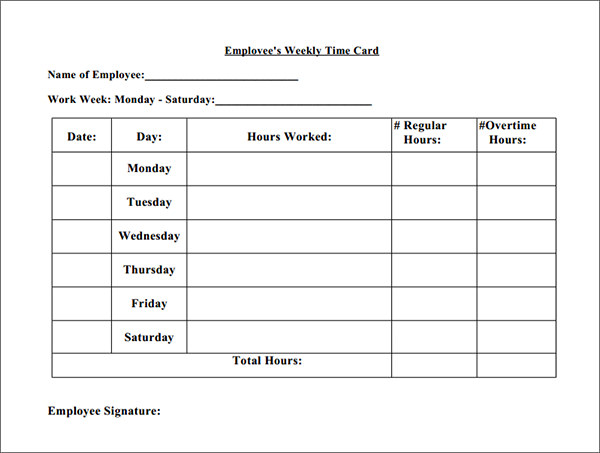 Crew Time Card Template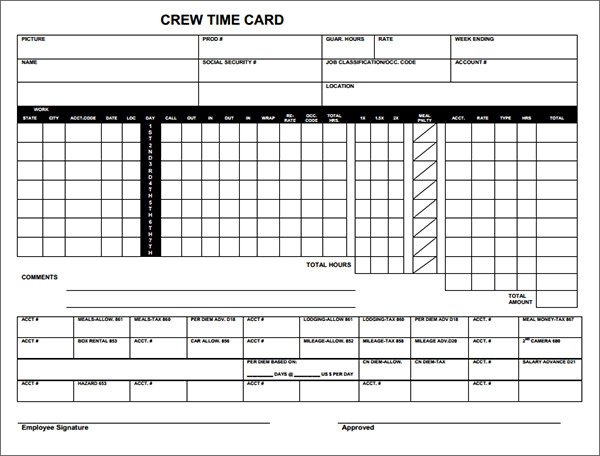 Exempt TimeCard Template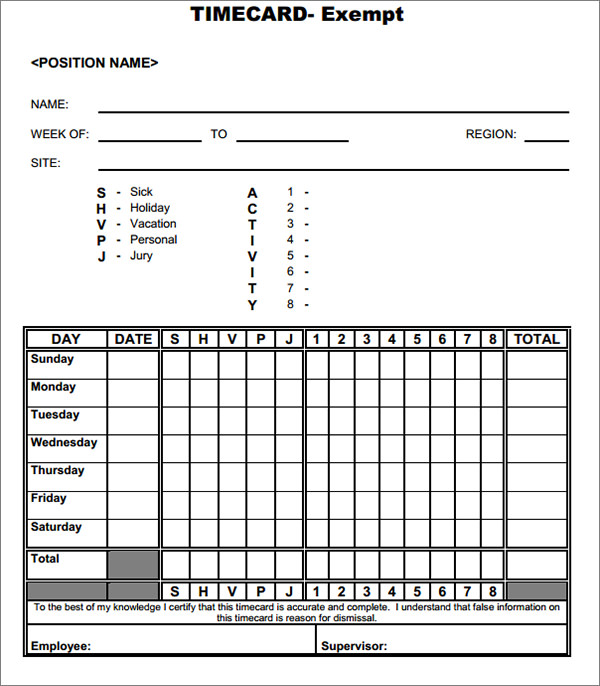 Employee Time Sheet Excel Template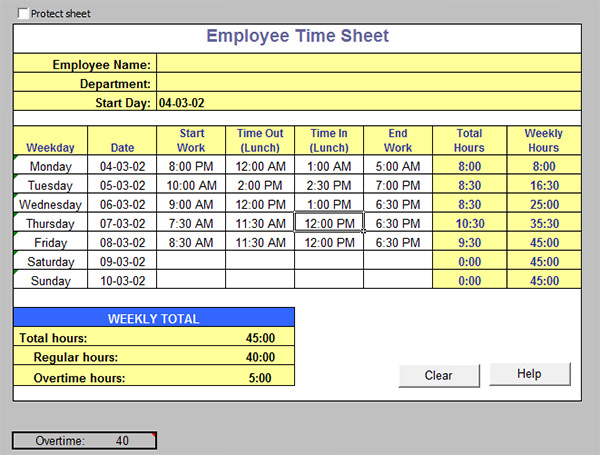 Weekly TimeCard Template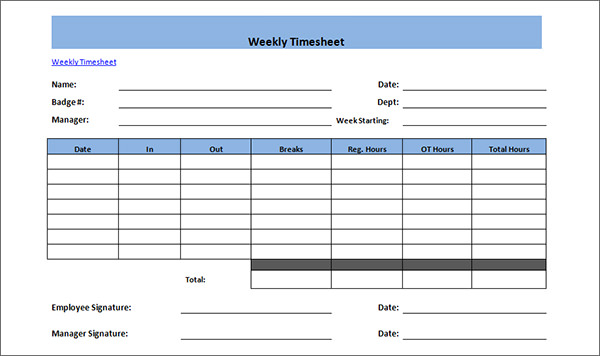 Detailed Description:
Our time card calculator is free to use. When we say free we mean exactly that, as we do not have any hidden fees on items we offer freely.
Using Out Time Card Calculator
The free time card calculator we provide you is quite easy to use. The only thing you need to enter is integer values, nothing else. You can tab through each entry field and enter integer values as appropriate. You can then save this data, come back find the same data, edit it as you would wish and eventually have accurate results that will be of help to you and your business.
The Benefits of Our Free Time Card Calculator
The first and the obvious benefit is that it is free. You do not have to pay for it now and never will have to in the future.
That the card calculator is highly customizable is good news because you can actually change the preferences to your needs.
You can calculate pay, overtime and work hours accurately.
You can print your time card reports with names and dates, and
You can customize your calculator for any time period you so wish, and still keep in mind that the results are definitely quality.
If you have any DMCA issues on this post, please contact us!