The octagon graph paper is used for mathematics projects, designs, enlargement, creating patterns with coloured pencils, to play games like "Dots", to cut 3D objects, and for other things. It is an excellent way to present your creativity to the world. Here a couple of Octagon Graph Papers have been showcased. Feel free to use these Graph Papers of your choice to get facilitated from the above mentioned things.
The smallest paper here is of 0.5cm squares. The most interesting thing is all of them are printable octagon graph papers. These are usually available in grey and bright colours to make your projects fun filled.
Octagon Graph Paper Sample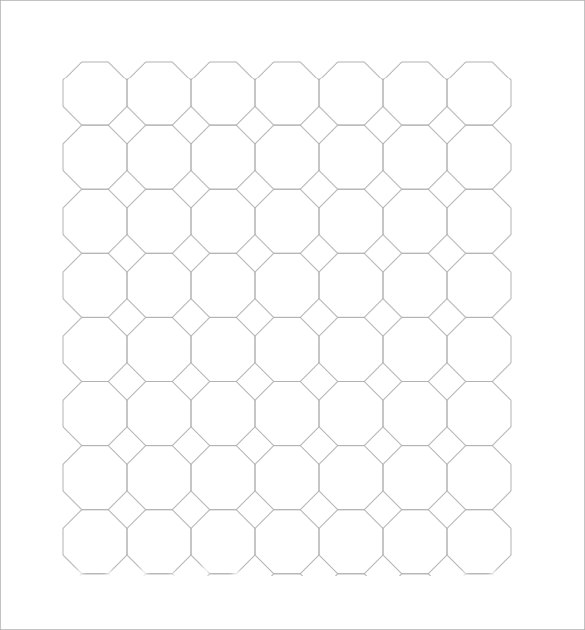 files.meetup.com
This is a simple octagon graph paper with several octagons joined together to form a grid. These are perfect for enlargement and other such projects. Just download this template and print it out to get the octagon shapes as you desire.
Simple Octagon Graph Paper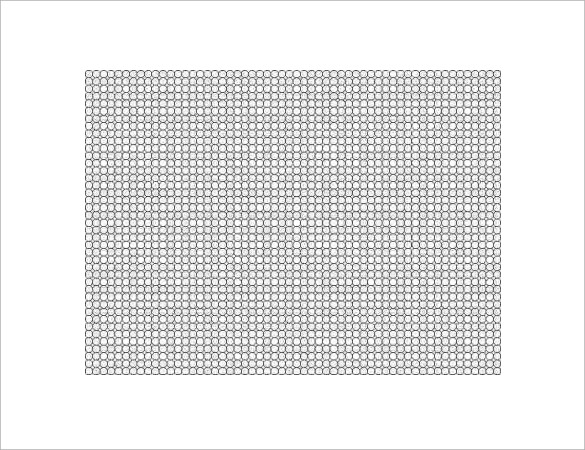 rouseinternational.com
This is also a simple octagon graph paper with tiny octagons all over. Whether you want to use it for enlargement, mathematical or 3D projects, this will offer a perfect template to download for free. Once you download and print it, you can use it for anything specific for your purpose or project.
Octagon Graph Paper Free PDF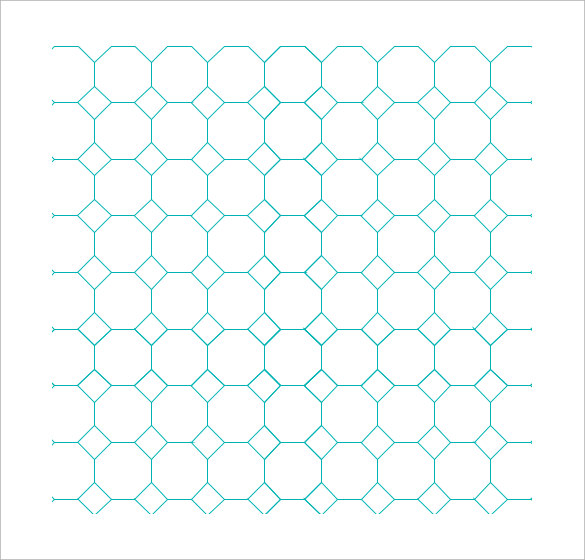 printablepaper.net
Available in PDF format, it is a print-ready octagon graph paper in a soothing turquoise color. With continuing loops on both sides, you can join together many octagon graph papers to make never-ending lines of octagons. These serve great templates for huge projects containing octagons.
Printable Octagon Graph Paper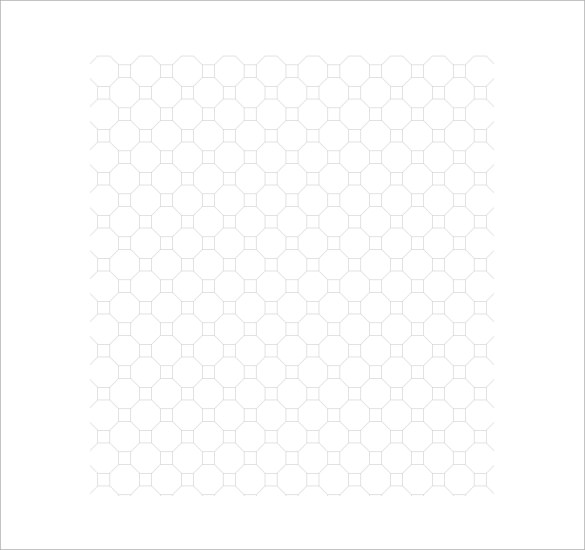 had2know.com
This octagon graph paper has octagons drawn in very light color. The octagons are hardly visible, due to which it becomes a perfect template for enlargement projects. You can easily make your drawings and enlarge them without the octagons interfering with your work.
Downloadable Octagon Graph Paper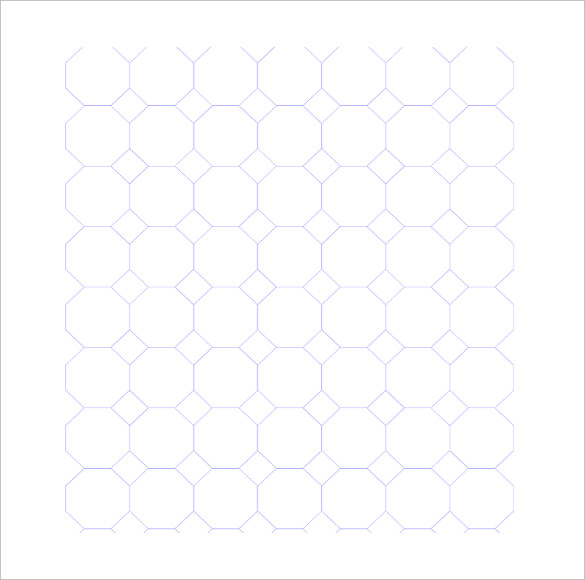 freeprintableonline.com
Octagon Graph Paper of 1 Inch Spacing Free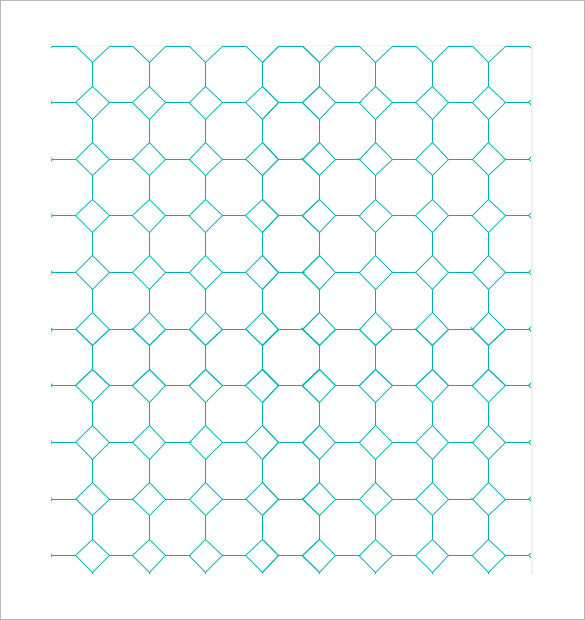 printablepaper.net
Why Do You Need an Octagon Graph Paper Template?
Octagon graph paper templates can be effectively used for completing a wide range of enlarging and designing projects. They can also be used to create patterns with pencils, cut out 3D objects, and playing some games like Dots.
A number of mathematical projects can also be made easier with octagon graph paper templates. Some people may use these templates to create beautiful Rangoli designs on floor, paper or wall as well. You may like Hexagon Graph Papers.
When Do You Need an Octagon Graph Paper Template?
Instead of spending time on visiting a local stationery store, you can download these octagon graph paper templates to make your job easier and faster. You don't need to wait for your visit to the store. You can download them immediately and start your project instantly.
Downloadable as well as printable, you will find these octagon graph paper templates extremely useful. So, whenever you have a project in hand that can be made easier with octagons, then these Graph Papers will definitely prove to be your must-have tool.
Benefits of an Octagon Graph Paper Template
Octagon graph paper templates prove to be great tools for completing a wide range of mathematical, scientific and art & craft projects. These save your time and money that you would have spent on visiting a local store and purchasing an octagon graph paper.
You can print as many graph papers as you want for free. There is a huge variety of octagon graph paper templates available here, which you can download and print as per your exact requirements and preferences.
Octagon graph paper templates are great to complete a wide range of projects that need symmetry and other such basics. These templates have octagons in different sizes, which you can download as per your individual choice. Depending on your project requirements, you can use grey or colorful graph papers to have fun while using them.
If you have any DMCA issues on this post, please contact us!