Free Sample templates for personal as well as business templates can now be downloaded for in Doc format. The Personal Statements Template are categorized into several categories with demo content like the name of concerned institution, name of author, date and purpose. You can replace these with real content on Word.
Statements with too many details contain tables and spreadsheets which can be edited on Excel without doubt. After you are done with editing you can save them as PDF files and print them whenever you like. There are free example templates as well, which give you an idea of the end product.
Sample Bank Statement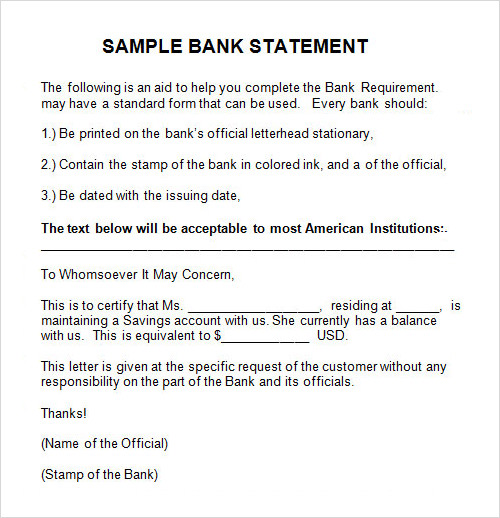 If you want to convert your real bank statement into a softcopy then using this template you can easily do this. This template is done in accordance with the standard format of the original bank statement so you will have no problem while using the same.
Sample Financial Statement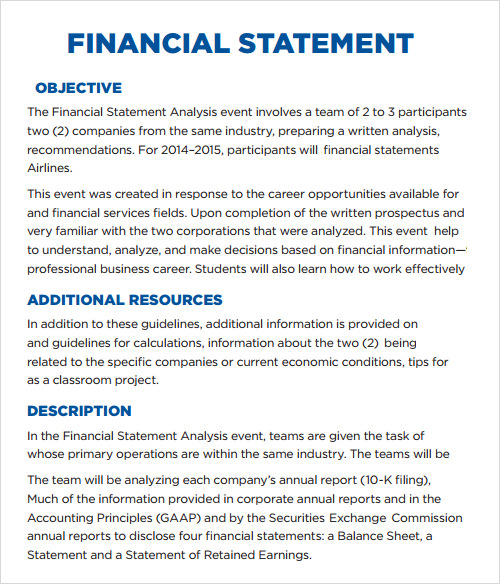 www.deca.org
Financial statements in the commercial sectors have greater importance and thus making the financial statements is a must for the companies to know about the financial health and status of the company. With this template, you can easily create one.
Sample Income Statement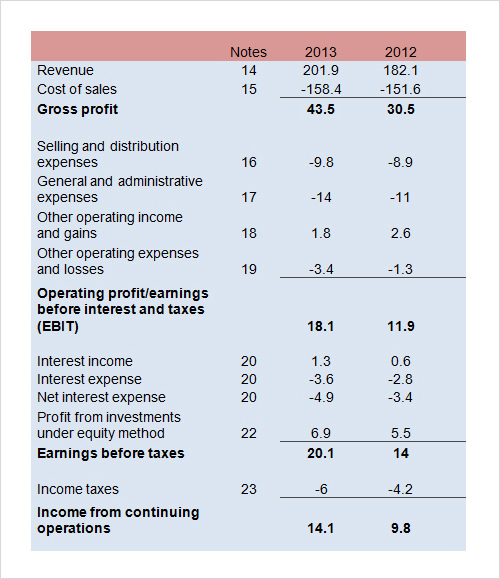 If you are an owner of the small company then instead of keeping an accountant separately it will be better if you can do the job yourself. It will save your money and with this template, you can easily make an income statement as well.
Sample Personal Financial Statement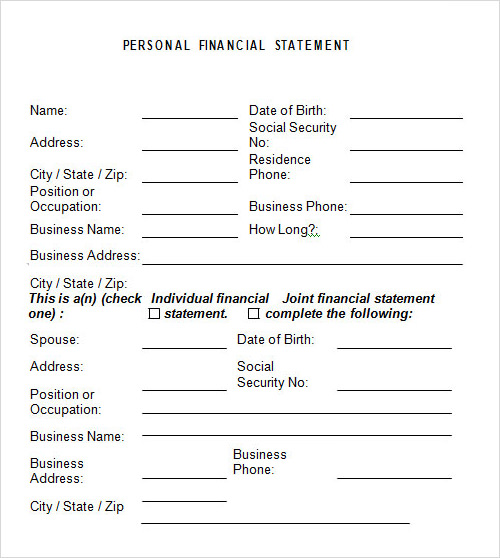 www.cardinalbank.com
Even for the personal purposes making the financial statement is very beneficial. It will show how much money you need to manage your expenses and what you need to do in order to accommodate the expenses in future. This template can help you to create a good personal financial statement.
Sample Personal Statement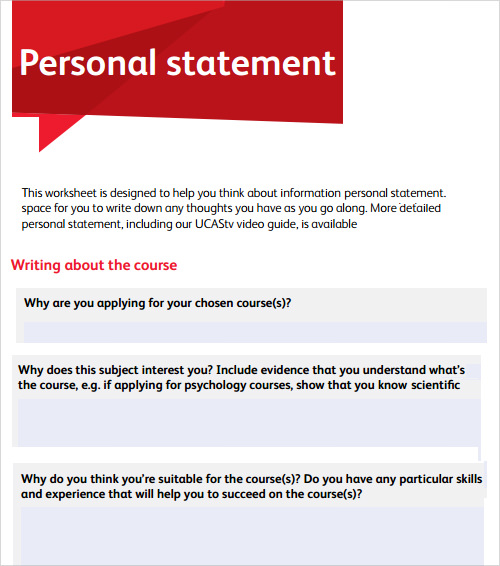 www.ucas.com
Sample Statement of Work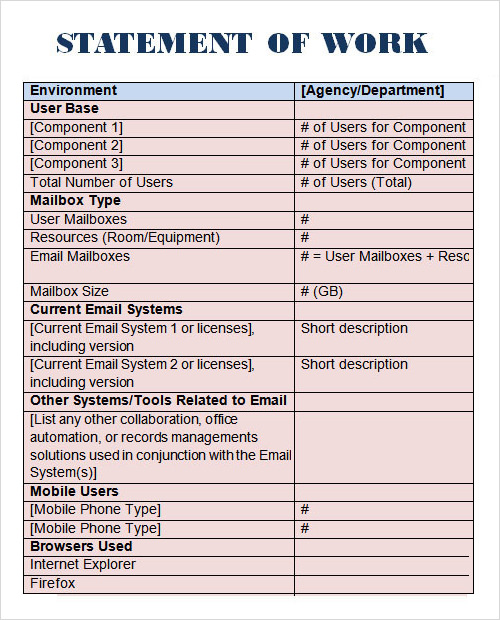 Sample Artist Statement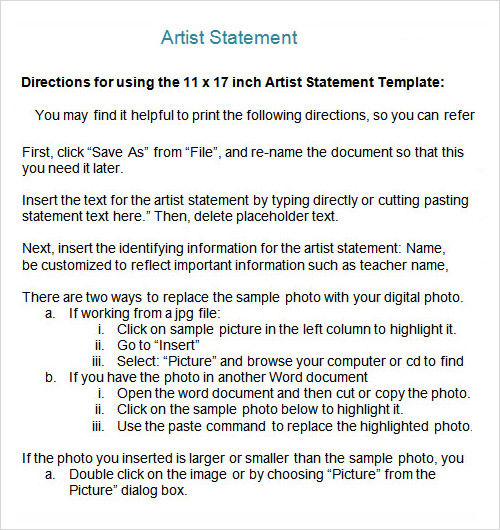 artiseducation.org
Sample Witness Statement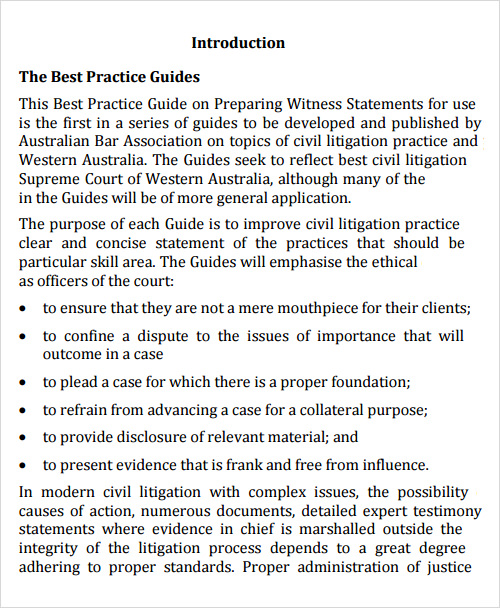 wabar.asn.au
Why Do You Need Sample Statements?
Managing your finance is important. It is necessary because only with the help of it, you will be able to create a statement of cash inflow and outflow and can check how your money is being spent. But if you are not very conversant with this then it can give you a hard time in making proper and helpful financial statements.
Whether you are eyeing to create one for your business or personal use free statement templates can help you very much. It can give you a fair idea of how to create a financial statement and also if you want, with this template you can create one easily. You may like Cash Flow Statements.
When Do You Need Sample Statements?
If you need to check how your incomes are spending, how much you are saving from your income and what the expenses are for which you need to acquire more funds, then the financial statements can help.
But if you have no proper knowledge of making them, then using the templates for creating financial statements can be very handy. These financial templates come in various formats that can suit your different requirements. You can also see Income Statements.
What Are the Benefits of Sample Statements?
Financial statements are the best way to analyze the financial health of a company or check whether the income you have is enough to cover the future expenses or not. Statement is the backbone based on which you can decide various things. It is also used to show you a clear picture of the things going.
So be it for personal or commercial use the necessity of the statements cannot be negated at any cost. When you are taking the help of the statement templates you can get a bunch of benefits like ease of work, saving time and money.
Using the free statement templates you can do your work in a much faster way than ever and it can also help you to learn various important things about the statements.
If you have any DMCA issues on this post, please contact us!