Due to the rise of different kinds of issues in our society such as racism and bullying, school counselors need to step up and provide effective leadership in overcoming these hurdles in education. If you are working as a school counselor, you should be well-prepared to provide leadership in school-based action research, plus having the expertise to interpret, evaluate, and explain complex concepts to your colleagues, students, and parents. In this article, we provide you some helpful steps and a wide array of downloadable student lesson plan templates. Keep on reading!
FREE 10+ School Counselor Lesson Plan Samples
1. Daily Lesson Plan Template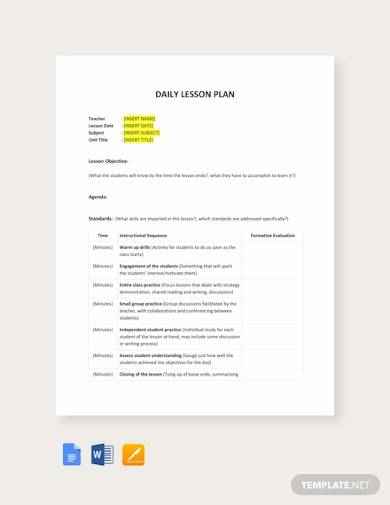 2. Free Blank Lesson Plan Template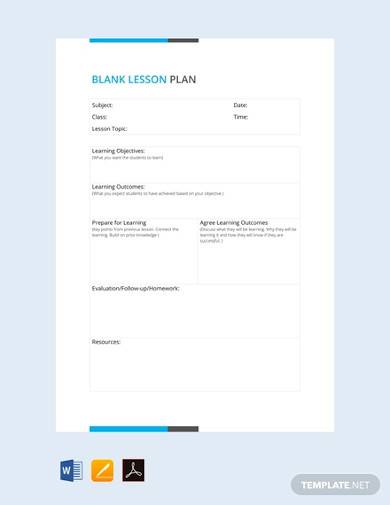 3. Free Preschool Lesson Plan Template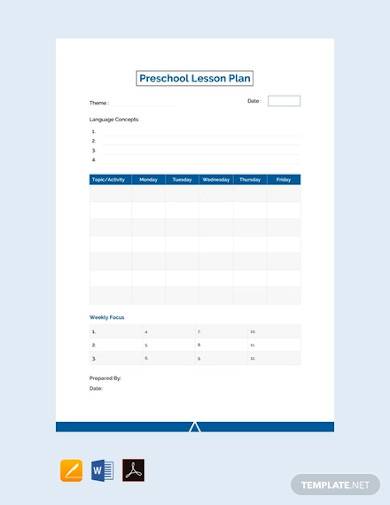 4. Free Daily Lesson Plan Template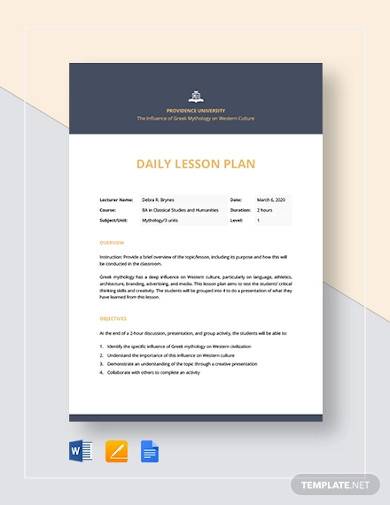 5. School Counselor Lesson Plan Template
6. Sample Counselor Lesson Plan
7. Printable School Counselor Lesson Plan
8. Professional School Counselor Lesson Plan
9. Sample Counselor Lesson Plan Template
10. Basic School Counselor Lesson Plan
11. Simple School Counselor Lesson Plan
What is a School Counselor Lesson Plan?
A school counselor lesson plan is a helpful tool for school counselors to assert system and planning while stating diverse concepts to provide support for various students to improve their studying behavior and achieve academic standards based on their learning abilities, competencies, and grade or year levels. 
This plan is necessary to provide individual counseling with students who need assistance coping or adjusting, help parents and offer individual counseling for academically gifted students, provide group counseling to resolve common problems among students, give support for special needs students, orienting new students to the school and its policies, teaching guidance classes about planning, transitions, goal setting, healthy living, bullying and peer cooperation, etc.
How to Create a School Counselor Lesson Plan
Creating a school counselor lesson plan is necessary to provide essential support for students to reach development and achieve success in school. A systematic approach will be helpful for school counselors to continuously assess the needs of their students, and advocate systematic efforts to eradicate these barriers.
We recommend that you use our templates above that you can use conveniently. Here are the steps that you should perform after you download your selected template:
1. Identify the learning targets
Based on the book "Learning Targets: Helping Students Aim for Understanding in Today's Lesson", the most effective teaching and the most meaningful student learning occur when teachers design the appropriate learning target for today's lesson and utilize it along with their students to aim for and determine understanding.
So, you should identify the appropriate learning targets for your lesson plan. To fully level up student understanding of important concepts and skills, create the proper learning target for today's lesson according to the previous lessons in the unit and associate it with the learning targets in future lessons.
2. Assess the individual needs of your students
Along with your colleagues and other counselors, you need to assess the individual needs of your students. Be informed and understand different types of students including the ones who show gifted intelligence, the ones who are considered "at risk" of school failure, the ones with cultural differences, the ones who have a slow learning rate, and many more. 
The book "Differentiated Instruction: Meeting the Needs of All Students in Your Classroom" explained that students need to be educated wherever is most appropriate and by whomever is best suited to meet the child's learning needs. Determining their individual differences will help you to develop personalized  instruction based on their specific needs.
3. Design effective counseling programs
Through designing effective counseling programs by collaborative and systematic planning, school counselors need to prepare students to take on positive roles as citizens in a global economy and foster youth development  based on school curriculum. 
The "Handbook of School Counseling" stated that school counseling can greatly benefit not only from research that incorporates a systematic approach but also from practice applications too. To significantly shape relevant counseling approaches, you need to understand influences on children's and adolescents' psychological and emotional functioning across multiple contexts. 
4. Evaluate each activity, and lesson
One of the important aspects in planning your lessons is evaluating each activity and lesson by using the principles of social science to guide and evaluate each activity, lesson, and your overall practice. Include recent research findings, critical theoretical perspectives, and the most pertinent clinical applications in your plan.
FAQ
What are the parts of the lesson plan?
The parts of the lesson plan are objectives, warm-up, presentation, practice, and assessment.
What do school counselors teach?
School counselors provide one-on-one counseling to assist students resolve personal or interpersonal problems, as well as small group counseling for students to improve their listening and social skills, emotional behavior and character development.
What are the four components of a lesson plan?
The four important components of a lesson plan are objectives, anticipatory sets, checking for understanding, and closure.
What are the responsibilities of a high school guidance counselor?
A high school guidance counselor gives equitable and proper services as he or she addresses the academic, career and social or emotional developmental needs of his or her students..
Edmund G. Williamson, a former administrator of the University of Minnesota said: "It is not enough to help counselees become what they want to become; rather it is more important to help them become what they ought to want to become." As a counselor in elementary or high school, you need to address the specific needs of each child and collaborate with the child's parents and work to keep a balance of counseling. Please get your school counselor lesson plan template today and be determined to accomplish your goals in supporting your students to acquire more knowledge and believe in themselves.