One of the best ingredients of parties is party hats which help in spicing up the bashment. They are a kick start to fun and frolic making people look alike and inhabitants of Disney land! Party hat templates will help you create your prop for the Party Templates in a few minutes. Download and save the template, print the samples after customizing and your job are done.
The templates will be available to you free in word, PSD, excel format making it easy for you t customize. Grab appreciations and applauses from your invitees as you place them with your self-made party hats. You will be surrounded with examples in the website as well to ensure your job to glide smoothly!
Birthday Hat Template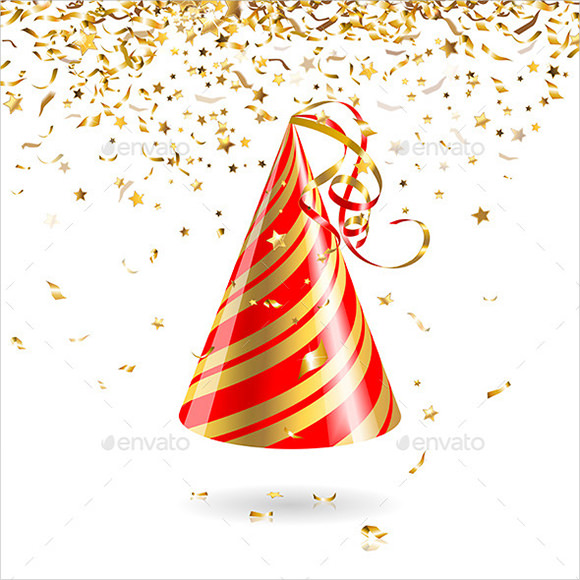 This is an amazing birthday hat template that suits the theme of any birthday party. With beautiful color combination of red and golden, it can perfectly go with any birthday party premise. Just download this birthday hat template, and give a classy touch to your next birthday party.
Party Hat Template for Kids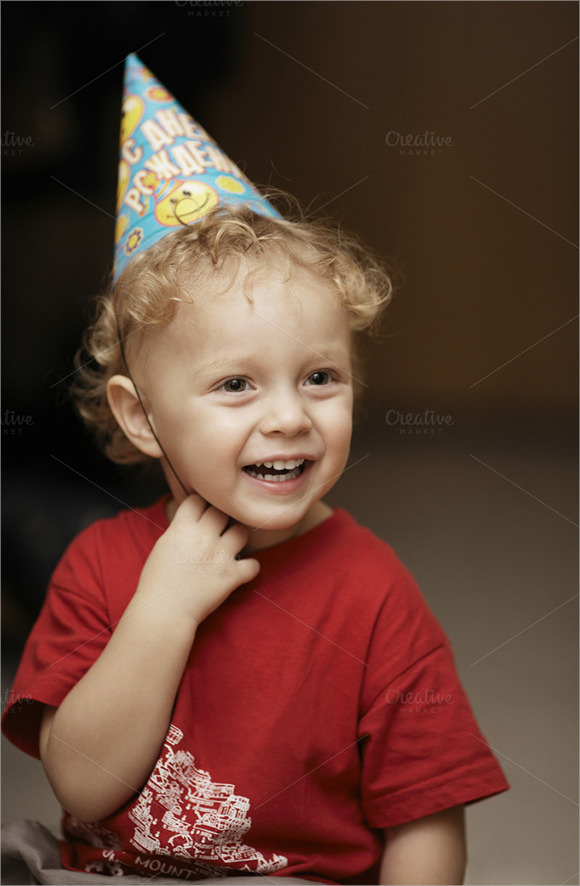 This is a beautiful cartoon themed party hat template for kids. If there is an upcoming kids party in your family, then plan the party using this party hat template. No matter what the theme of your party is, you will give something really surprising in the form of these party hats.
Party Hat Template for Baby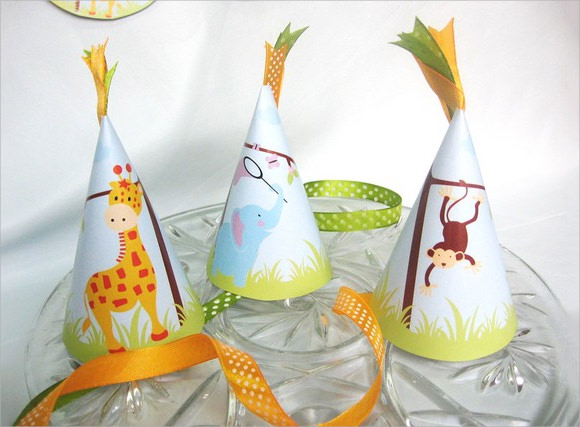 Babies are naturally inclined towards animals, and these party hats created with this template have attractive animal images on them. Kids are attracted towards the playfulness of monkeys, huge size of elephants and colorful bodies of giraffes. This party hat template has all of them and many more.
Party Hat Template for Adults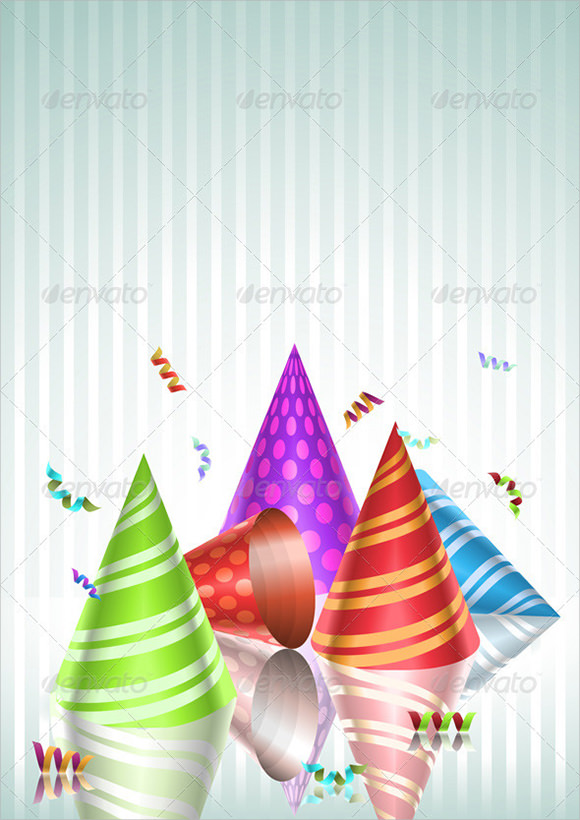 Party hats are admired not only by kids, but adults alike. Though party hats for adults are not cartoon or animal themed. They look more stylish and colorful with attractive designs and patterns. This party hat template for adults allows you to create adult themed party hats with ease.
Party Hat Template Printable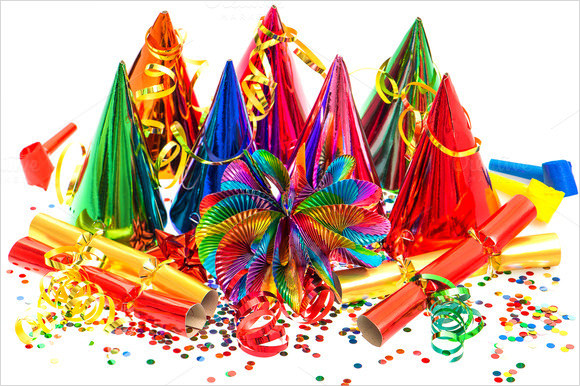 Party Hat Template for Dogs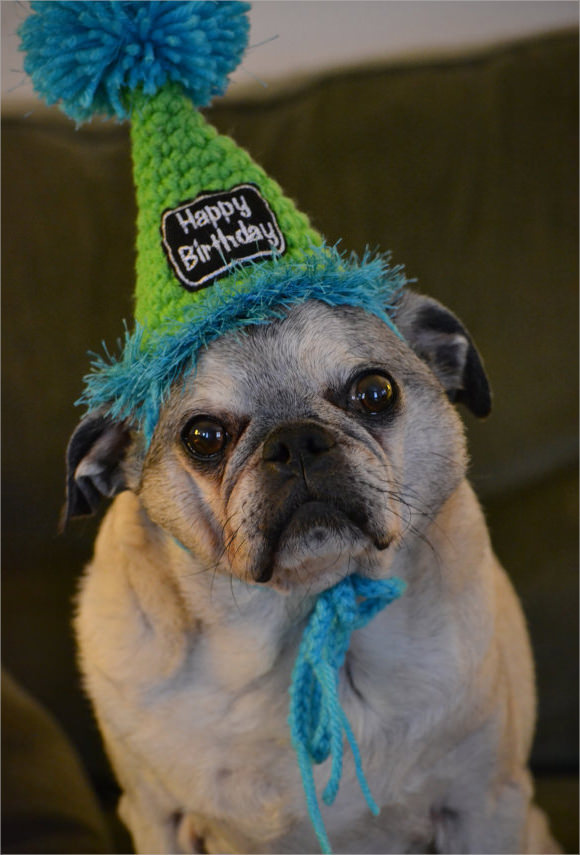 Grey Party Hat with Yellow Stars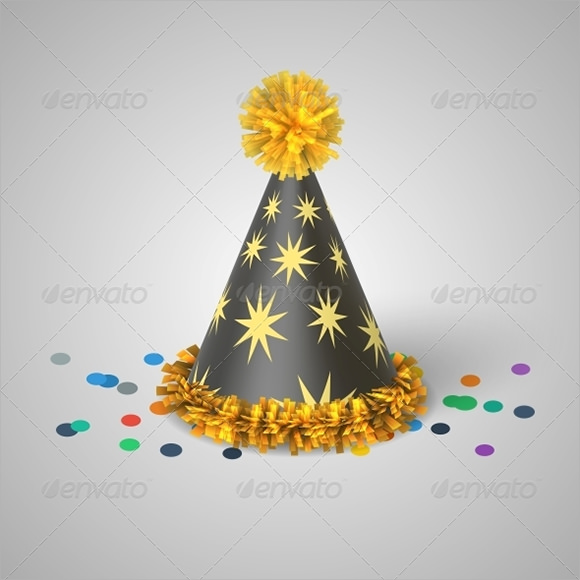 Small Party Hat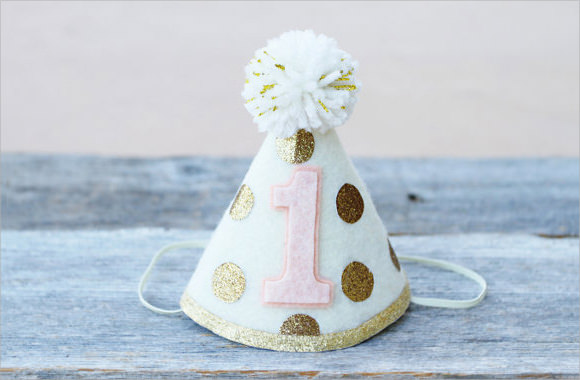 Party Hat Template PDF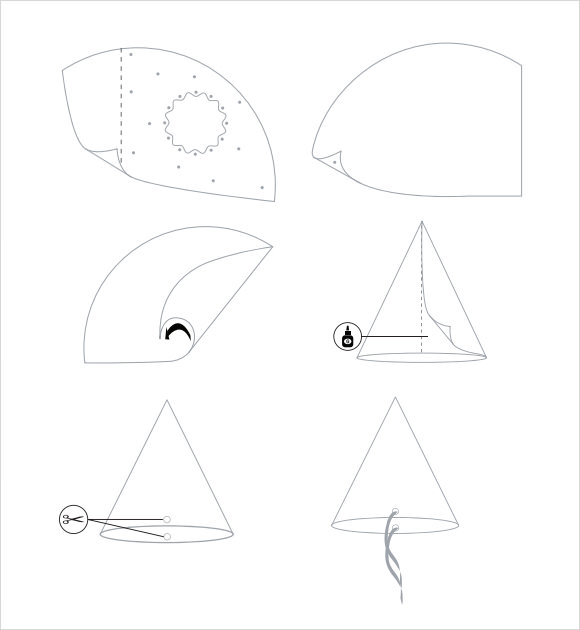 Why Do You Need a Sample Party Hat Template?
Party hats are generally made in playful conical shapes with rolled up pieces of thick paper. Attractive designs are printed on them and they have a long elastic string to secure on the person's head. Party hats are often worn at birthday parties, New Year celebrations and other kids' parties. Party hats are often seen as a symbol of merriment and celebration.
So, if you are planning to host a kids' or adults' party, then you can use these sample party hat templates to make attractive party hats for yourself and your guests.
When Do You Need a Sample Party Hat Template?
Party hats are popular accessories that you use at celebration parties. Most commonly, they are worn by the birthday boy or birthday girl at birthday parties, but they have also found a place in New Year celebration parties, bachelor's parties and others. People are also seen wearing party hats at informal parties at offices.
So, if you are hosting a party and want your guests to look celebrating and having fun, then arrange some good party hats for them.
Benefits of a Sample Party Hat Template
These party hat templates available here are fully featured to let you create party hats within minutes. All you have to do is to download the template of your choice and follow the instructions to make your own party hats for free.
These awesome sample party hat templates available here have unique designs of party hats that you can use to easily and quickly create party hats for your guests.
Any party would look incomplete without party hats, and the sample party hat templates available here allow you to make such hats on your own. Select a template of your choice and download to get full instructions.
If you have any DMCA issues on this post, please contact us!