An installment agreement- a payment agreement in which a debtor is allowed to pay off any outstanding debts in periodic instalments- can be beneficial to both the debtor in the short term and the creditor in the long term, especially if interest is charged. Drafting an instalment agreement is a careful legal task, however, to ensure that there are no loopholes and the interests and requirements of both the creditors and the debtors are covered with all the terms clearly spelled out. To ensure maximum benefit on both sides, the legal safety of all monetary transactions and quick drafting, the use of printable instalment agreement templates, which can be downloaded from the Internet and are available in free or premium formats, is recommended.
Installment Agreement Template Free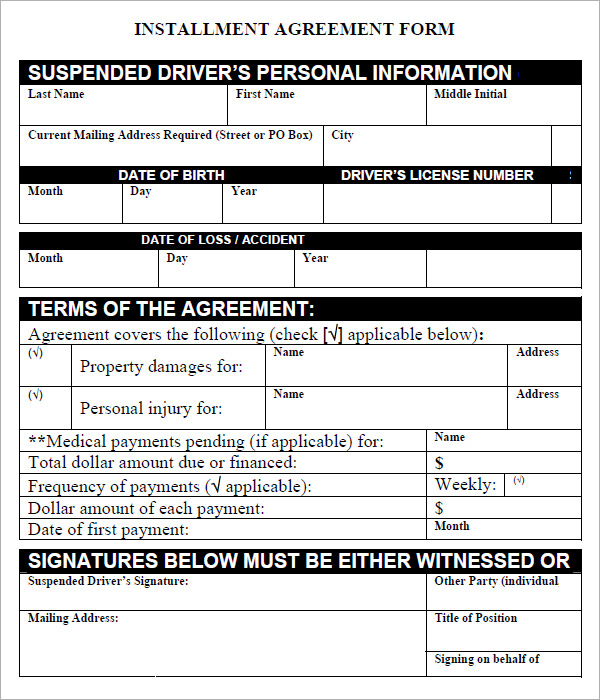 Installment Agreement Form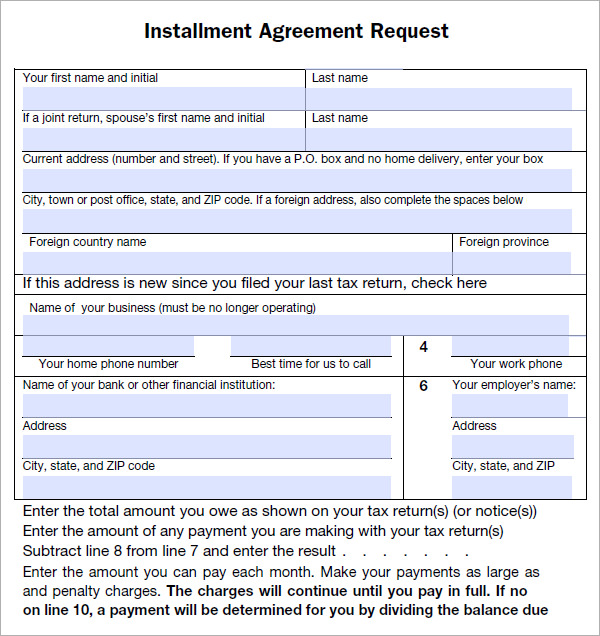 Installment Agreement Sample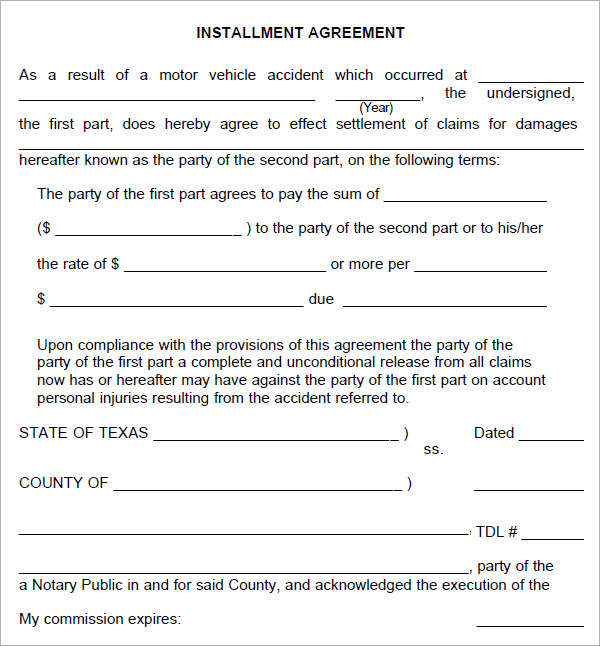 Installment Plan Agreement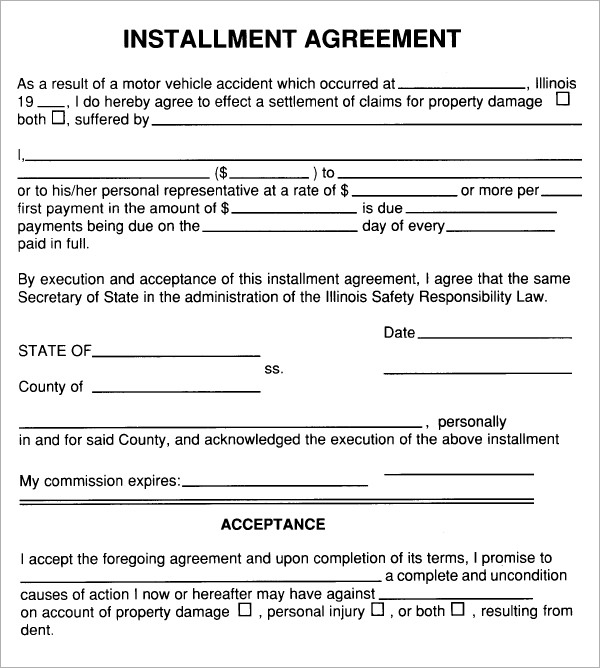 Installment Agreement Template Example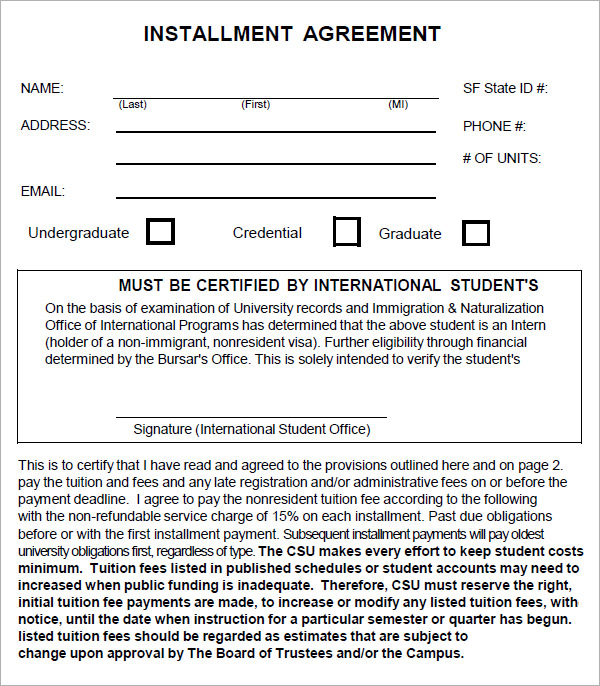 Payment Plan Agreement Form Template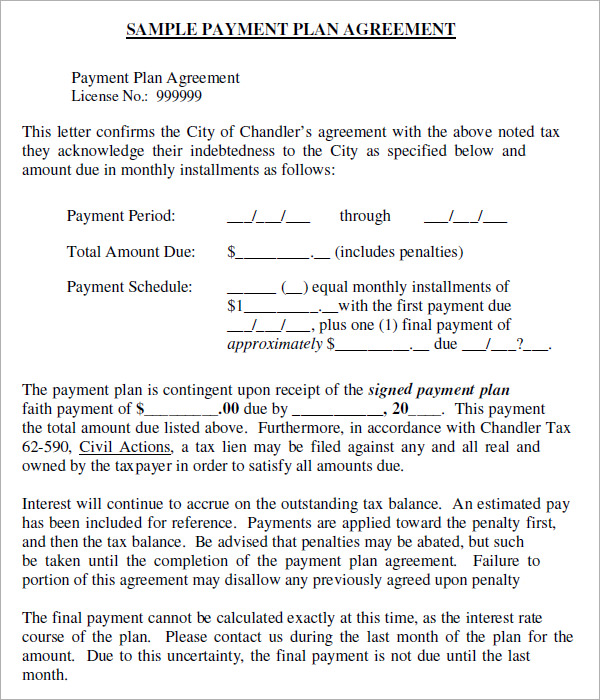 Cover All Requirements and Legal Bases While Drafting Your Agreement
* Created either by or in consultation with legal experts, these Free Business Templates ensure legal credibility and can serve any requirements.
* Easy-to-use and modify, these templates only need the concerned parties to fill out certain fields to have a readymade agreement.
* They can be used with software like word or excel, for easy modification and can then be printed easily.
Create a Complete Agreement With All Criteria, Beneficial for Both Sides
* These templates allow you to easily fill out all necessary and relevant criteria like duration, limits, terms, interest rates, etc.
* They ensure protection of your money and loans by addressing all relevant concerns in the pre-drafted and modifiable terms and conditions.
* Free samples can also be downloaded to test out different templates for suitability.
Instalment agreements allow the payment of debts in instalments and can be beneficial to both parties. They need to be drafted carefully and instalment agreement templates can ensure quick and legally effective drafts. These can be downloaded easily and printed, and are customisable with pre-defined fields and terms that cater to most requirements.
See More: End User License Agreement Templates , Subscription Agreement Templates
If you have any DMCA issues on this post, please contact us!