What exactly does a house lease agreement do? Well, it contains all the rules that both the landlord and the tenant have agreed to follow in the course of their rental relationship. It is a legally binding Contract Agreement Templates , in addition to being a pretty practical document when it comes to understanding the rights and responsibilities of both parties, and providing means for the resolution of disputes.
House Lease Agreement Template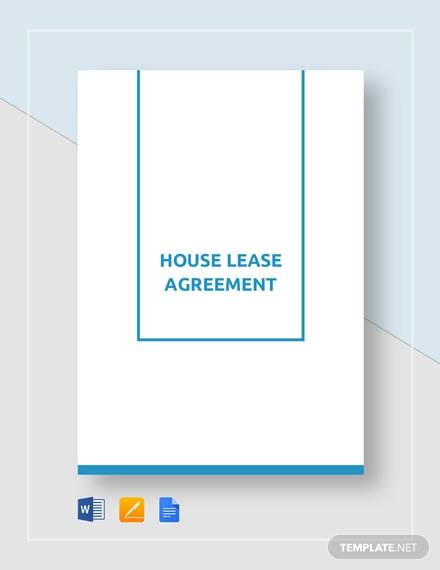 Tenant Lease Agreement Template
Sample House Lease Agreement
House Lease Agreement Template
Basic House Lease Agreement
Family House Lease Agreement
Real Estate House Lease Agreement
Housing Lease Agreement
Example House Lease Agreement
Residential House Lease Agreement
Greek House Lease Agreement
Things That Your House Lease Agreement Should Contain
The rules for lease or rental agreements do vary a bit depending on where you are, but there are a few crucial items that all of these samples will definitely cover.
– The names of all the tenants must be listed, so that each tenant is equally responsible for the terms of the agreement.
– The limits of occupancy should be specified, as should the term of tenancy, deposits and fees, repairs and      maintenance, and, of course, rent.
– Pets: If the landlord has specific views on pets, they have to be clearly mentioned in the document, as should any    other restrictions. The latter includes the limitations in place if the tenant is running  from the leased property.
Why a House Lease Agreement is So Important
– As has often been shown to be the case, people don't always know who's responsible for what unless it's clearly put      down on paper.
– It's easy to think that you and the other party are on the same page, when you're not.
– This way, it's all legal and above ground, and the interests of all parties are protected.
Even in the simplest of business relationships, there can be pretty serious misunderstandings. Having all the details out on paper is the easiest way to avoid them. Check out these comprehensive templates to get a better idea of how to draft your own agreement.
If you have any DMCA issues on this post, please contact us!