Advertisements and commercials are an essential part of every business. This helps expose new products to consumers, which will increase the number of sales in the business. So what is a storyboard? A Storyboard is a visual sample of a movie, advertisement, or any short video before it is shot and made into video.
A Commercial Storyboard specifically involves creating a visual representation of a particular commercial. This helps you plan every scene that is going to be shot and included in the commercial. If you need to create a storyboard, the various samples that you will find on this page will be useful in guiding you when creating one.
Car Commercial
Television Commercial
Commercial Advertising
Commercial Script
How to Create a Commercial Storyboard
A storyboard is not necessary when shooting a commercial, but it is useful to help you save time and also helps you lay out the details that you want. This also helps you visualize the end product that you want and expect to see, giving you control in the production of the commercial. Here are the steps in creating a commercial storyboard.
The first step in creating a commercial storyboard is to use a piece of paper that you can draw in, or you can also use our Sample Storyboard that is an already made template of a storyboard to make it easier for you to create one.
In the boxes, illustrate each scene that you want in your commercial. These boxes symbolize the frames in the video that you are going to make. You can draw them by hand, or you can use a graphic design software.
Under each box, write the script for that particular scene, specifically the lines that are going to be said and the description of each scene.
A commercial storyboard doesn't have to contain all the specific details such as the complete color, unnecessary props, etc. It is only important that you illustrate and describe what is happening in each particular frame.
Professional Commercial
Hotel Commercial
Commercial Digital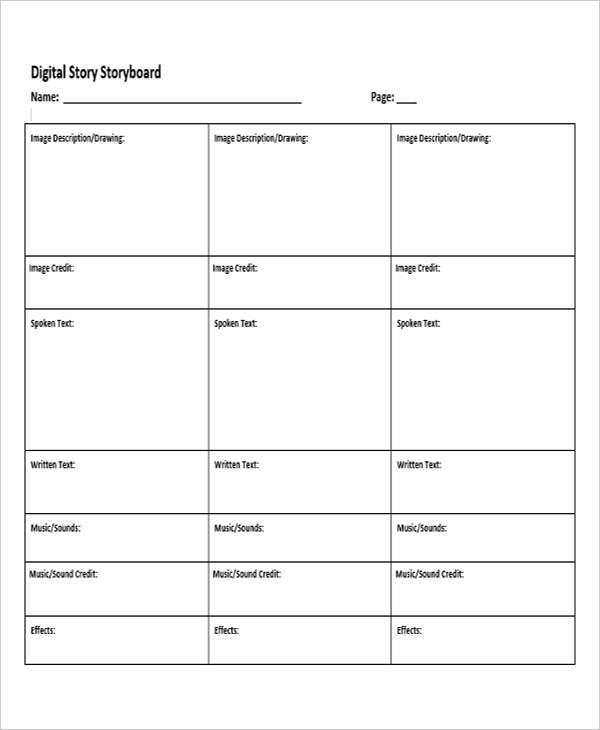 Free Commercial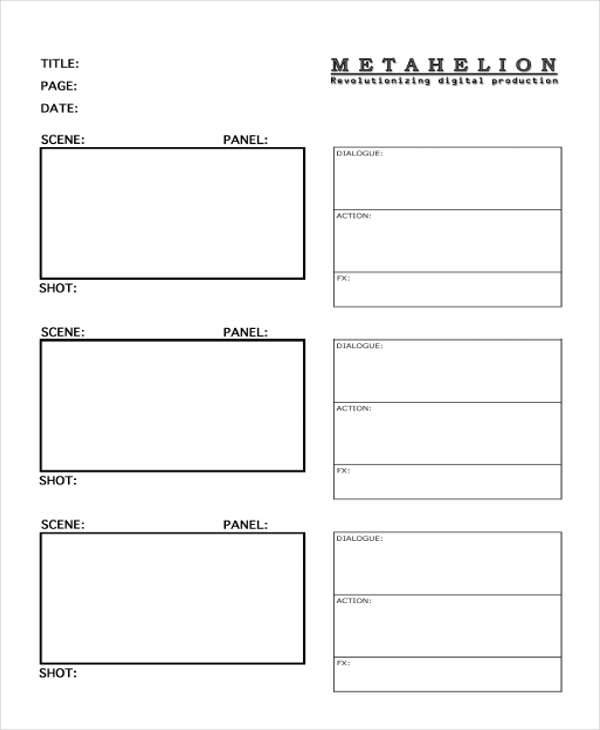 What Is an Advertising Storyboard?
An advertising storyboard is essential to make the task of creating advertisements and commercials easier. Here are the benefits of using an advertising storyboard.
The use of an advertising storyboard will enable you to develop a clear concept on how you want the commercial to look like.
An advertising storyboard helps you understand the different elements needed in an advertisement. Details include the specific music to be used, the animation, transitions, videos, graphics, and effects.
A production team will present their outputs to the head of production. This allows them to make any changes in the advertising storyboard. This is to ensure that the advertisement will be at par with the standards being set, to make a quality advertisement.
A storyboard will be useful in the planning of the advertisement. This will help you plan every frame for every second of the ad as well as the contents that will go into it. By using our Storyboard Samples, your work will be easier.
In the production of an advertisement, the advertising storyboard will be used as reference by the director of the ad; this will be the basis of the set of the commercial.