Student agreement contracts refer to several agreements that involve either student behavioral concerns or tenancy agreements. Such things as frequent absences, tardiness, and aggressive behavior all affect student performance and need to be addressed. Depending on the conditions and sanctions set, these need to be corrected through an agreement contract drafted by the teacher or school administrator that a student needs to follow. Our website's Sample Agreements for student contracts present various agreements that may come useful for learning institutions who need to draft student agreements for a number of topics. These are all free for downloading and can be edited before printing by users.
12+ Student Agreement Contract Samples
Simple Student Learning Contract Template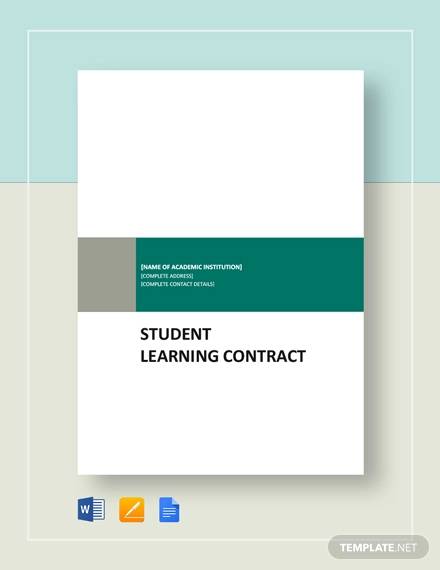 Simple Consulting Agreement Template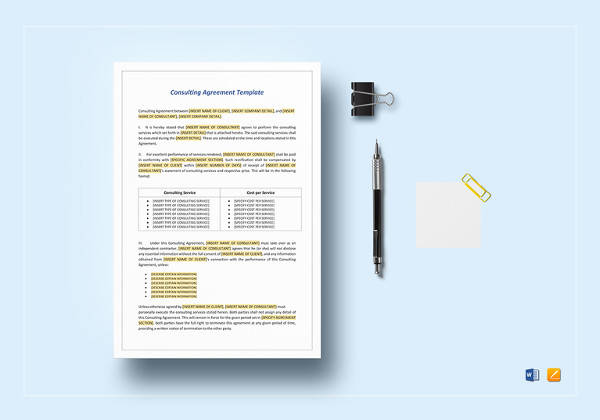 Performance Contract Template to Print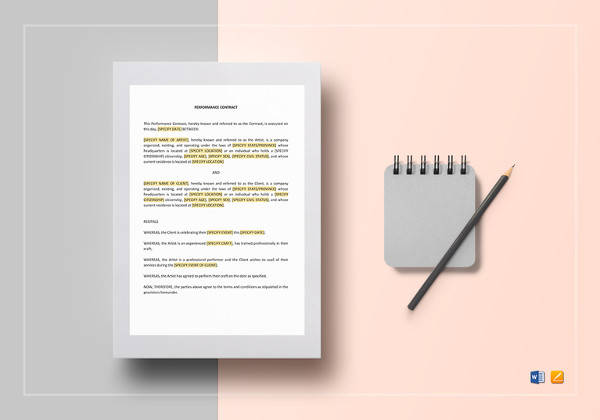 Consulting Contract Template to Edit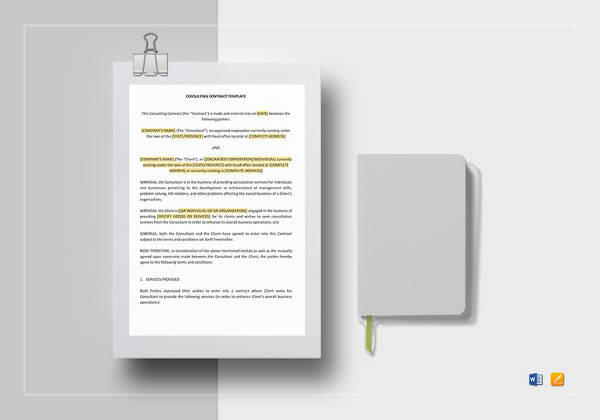 Coaching Contract Template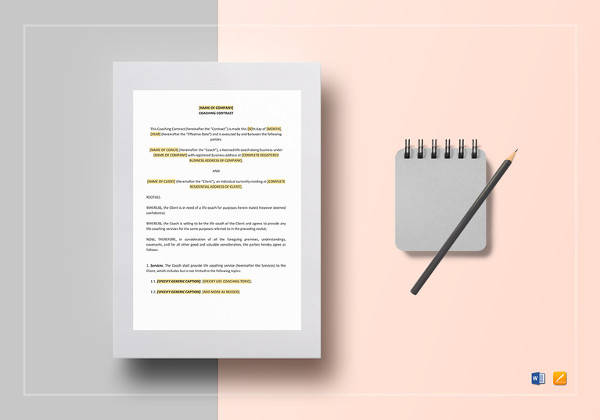 Student Behavioral Agreement Contract
Student Tenancy Agreement Contract in PDF
Student Homework Agreement Contract
Host Family Student Agreement Contract
Generally, student contracts are designed with a specific goal in mind: to correct an undesirable behavioral pattern. These are usually applied to grade school students in the hopes of changing their behavior at the earliest possible time. These are not intended as tools for punishment but rather as motivational tools with a set of rewards that can be awarded for positive behavior. While there are no consequence for failure, some schools do include punishment clauses, but these are not severe and intended to make the student understand that such behaviors are not tolerated.
Based on our samples given, a student behavioral contract is signed by both the student concerned and his or her parents to make them aware of their child's behavior, just in case they have no idea of their child's behavioral problems. A list of offenses are then included with a promise that such offenses are not repeated anymore. These could range from as simple as frequent tardiness and showing respect to teachers, to as serious as vandalism, bullying, destruction of school property, bringing of deadly weapons, and consuming controlled substances.
Student Rental Agreement Contract
A student-parent-teacher contract, meanwhile, is directed toward a cooperation of all parties involved as a reminder of their responsibilities. This is aimed toward student awareness wherein the student concerned is not only monitored by the teacher but his or her own parents as well. Such agreements are often effective because each side is aware of their responsibilities and such agreements are bordered on being being able to perform to the best of their abilities.
The same concept applies to a homework agreement wherein a student is given the written agreement to be signed indicating his or her ability to complete homework and submit them on time. Underneath such agreements are pre-agreed rewards or punishments if the goals are met and when there are no noticeable improvements.
For other kinds of agreements, please check more on our website or click on the links for Sample Contract Agreements, which offer several more examples of different agreements, and Rental Agreement Contracts for both landlords and tenants who need to be guided on the basics of a rental agreement based on the samples given.
Student Employment Agreement Contract
Student Exchange Agreement Contract
Parent Student Teacher Agreement Contract
Student Transportation Contract Transfer Agreement
Student exchange agreements, meanwhile, are used between schools for selected students who are given the opportunity of broadening their learning experiences. These may be done between sister schools or on a multinational level based on agreements with schools from other countries.
Our sample student agreements have a lot more examples that users, be they educational institutions or students themselves, may be able to refer to for whatever advantages these may bring them.For even more samples, please check out our Construction Contractor Agreements needed by both client and contractors who need to draft their own agreements using these samples as guide.