Planning for an event can be an exciting yet exhausting task for event planners. The bigger the event, the more complex and intricate the planning should be since there are a lot of things that need to be worked out from the location, suppliers and vendors, guests, decorations, and many more. And part of every event planner's agenda is to create an event planning timeline to give them the allowance to conceptualize and finalize all the important elements that are needed to ensure the complete success of the event. An event planning timeline is an efficient tool that can help event planners make sure they are right on track with their plans, and that deadlines have been properly met. To know more about this, let us discuss this further below. And if you need any help preparing this document, then check out our free event planning timeline samples that are available for download on this page.
10+ Event Planning Timeline Samples
1. Event Planning Timeline Template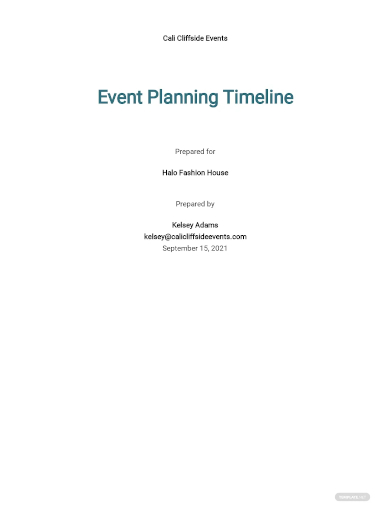 2. Free Event Planning Timeline Template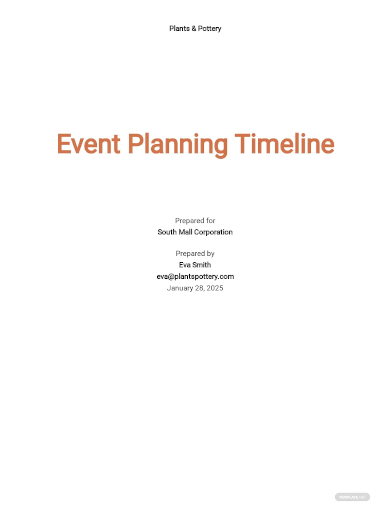 3. Special Event Planning Timeline
4. Basic Event Planning Timeline
5. Timeline for Campaign Event Planning
6. Formal Event Planning Timeline
7. Event Program Planning Timeline
8. Printable Event Planning Timeline
9. Chapter Event Planning Process & Timeline
10. Medium to Large Event Planning Timeline
11. Event Planning Checklist and Timeline
What Is an Event Planning Timeline?
One of the most effective checklists that can be used by event planners is an event planning timeline. Since we all know how intricate and complex it is to plan an event most especially those that would last for several days. It is quite useful since this document will outline the months and weeks leading up to the big day. This way, you'll be sure to meet important deadlines, stay within budget, and coordinate multiple parties smoothly. This is a chronological series of events and actions that take place over a period of time. Just like project planning, planners would need their own guide such as the event planning timeline and this would cover a 6 to 12 month period leading up to the actual event. Remember you will need to hire multiple vendors and suppliers, so it is important to track contracts, payments, and deliverables–and your timeline document can be of big help to ensure all these tasks are properly carried out.
How To Create an Event Planning Timeline?
As an event planner, using an event planning timeline has a lot of benefits, such as when clients come to you to modify or make some changes you are able to keep track of these changes, also your vendors and suppliers who are the backbone of your events are able to keep track of their own roles and responsibilities and they know what to do when they arrive at the event. So, generally, the correct timing of events is one of the main key elements to ensuring the success of the event. Now, every event planning timeline can be different from another since every event has different requirements that are unique to its own but the following below are tips that can help you create an efficient event planning timeline.
I. Event Type
Before you can fully begin preparing a timeline, you must first establish how big or grand is the event you are organizing. Simple events, with a limited number of guests and program, does not require a year in the making, perhaps setting up a 3-4 month window is good enough. But if you need to organize a concert that would last for several days with multiple locations nationwide then it's safe to say you need even more than a year to prepare. Getting a grasp on the events you are organizing will give you an idea of how long you would need to prepare.
II. Set Your Timeline
Once you determine the extent of preparation that needs to be done for the event, this time to set your timeline. Large scale events like concerts, multi-day workshops, and seminars, tradeshows even weddings may require more than 6 months in preparation, but for corporate meetings, private birthday parties, 3 months would be sufficient enough. Again, this would all depend on the circumstances surrounding the event in question. All these are possible estimates you may want to consider.
III. Establish Non-Negotiable Deadlines
One important part of your timeline is to set up non-negotiable deadlines determined by key stakeholders and partners. For example, you need to find speakers for the seminar you are hosting, so it is important to schedule them in advance since they have other events lined up as well. Or perhaps the event your planning falls on a  peak season for hotels or resorts and because of the limited availability, you are unable to change or move the dates anymore.
IV. Vendor / Supplier Timeline
The activities leading up to the actual event are not the only important thing that matters in your event planning. You also still need to deal with your vendors and suppliers, finalizing transactions, billing/invoicing, payments, and contracts.  Vendors can only work with the information given to them. And while they're professionals who are well versed in the art of live events, they'll be relieved to understand your planning timeline. So, it is vital to share your timeline so they too will need to adjust their schedules and see eye-to-eye with your plans.
V. Organize Your Timeline to Meet Client's Expectation
It is also vital to share some information in your timeline with your client since it's not only the vendors or suppliers who need updates and deadlines but your client will need to understand when to finalize and to what extent can modifications be allowed.
VI. Other Important Details
Other important details you should consider to include in your timeline are the following below:
Assigning roles and tasks
Establishing goals and objectives
Determining the event budget
Emergency or backup plans
Final confirmation between vendors and the client
FAQs
What Is an Event Timeline?
These are the lists of various tasks, notes, requirements, staff assignments, deadlines, etc. that need to take place in advance leading up to the day of the event.
What Is an Event Planner?
An event planner is a professional who is in charge of the overall planning, organizing, and management of an event or meeting.
Why Is a Checklist Important?
A checklist is important because this helps anyone keep track of their activities or tasks, provides detail for every step in a process, thereby keeping things organized.
An event planning timeline will help you keep up with your deadlines and tasks to ensure the success of an event. Don't forget to download our free templates above!