Call centers and BPOs require multiple calling lists that need to be distributed amongst all the callers. For this purpose we have created specially crafted contact sheet templates. These Contact & Time Sheet templates are handy, custom made and ready to use.
Contact Sheet Template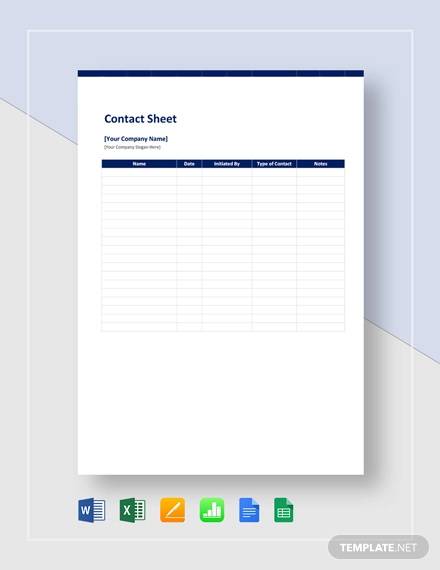 Client Contact Sheet Template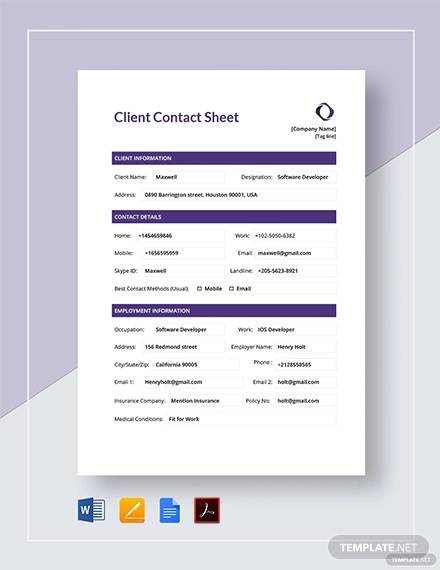 Parent Contact Information Sheet Template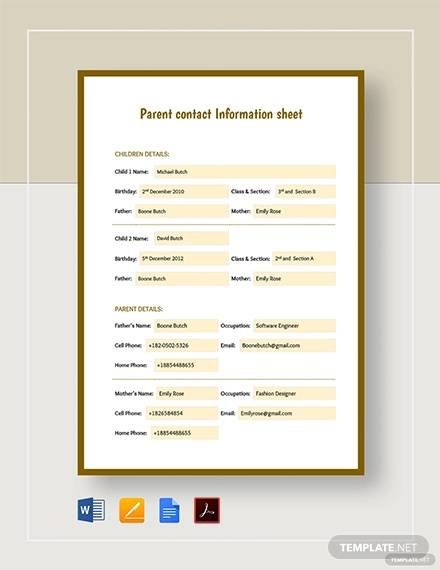 Volunteer Contact Sheet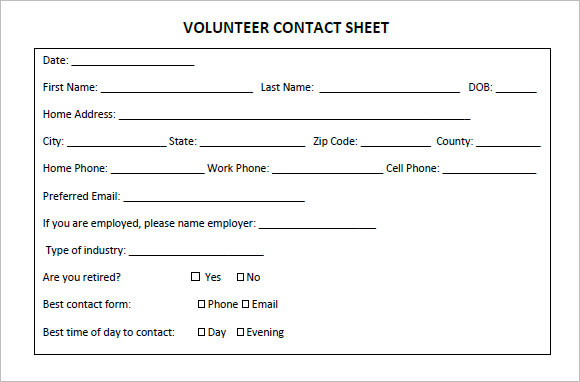 broadstreethospitality.org
Sample Emergency Contact Sheet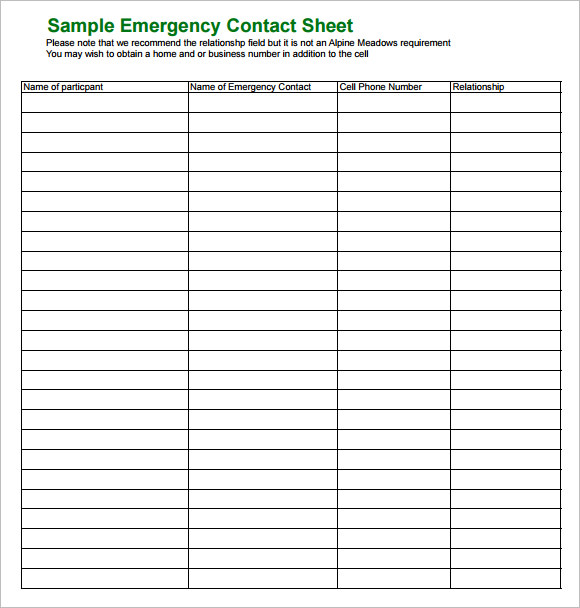 alpinemeadowsretreats.com
Event Contact Sheet
unley.sa.gov.au
Student/Mentor Contact Sheet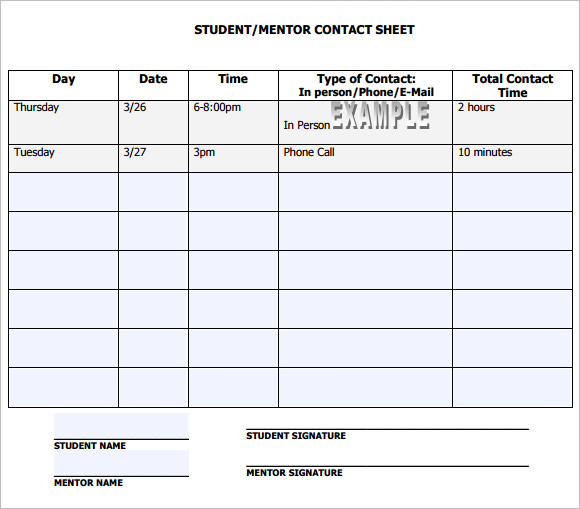 vvc.edu
District Personnel Contact Sheet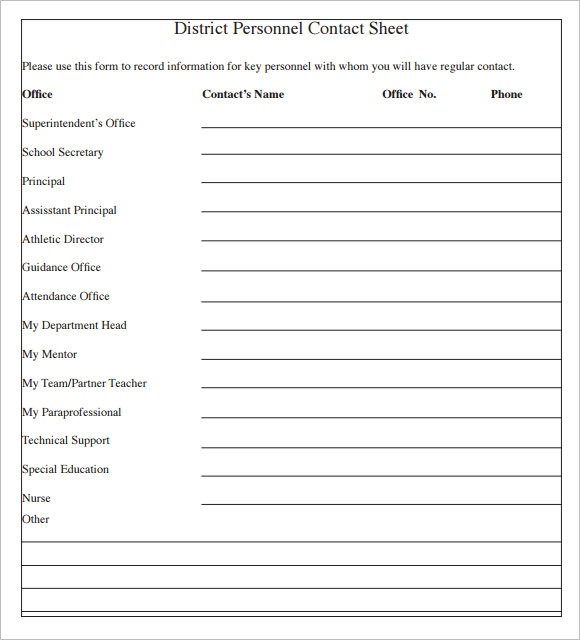 nmu.edu
Patient Contact Sheet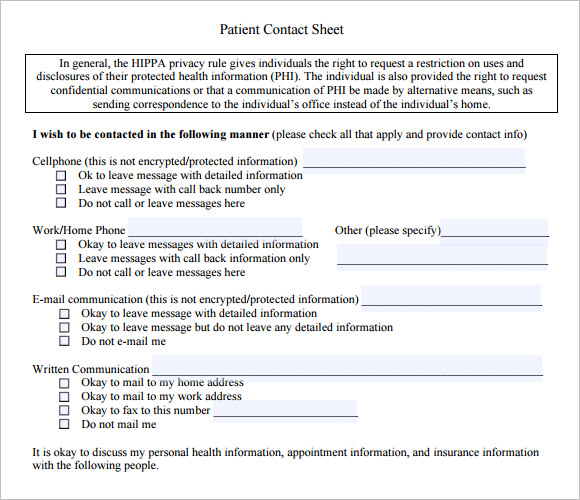 risingtidemedicine.com
Telephone Contact Sheet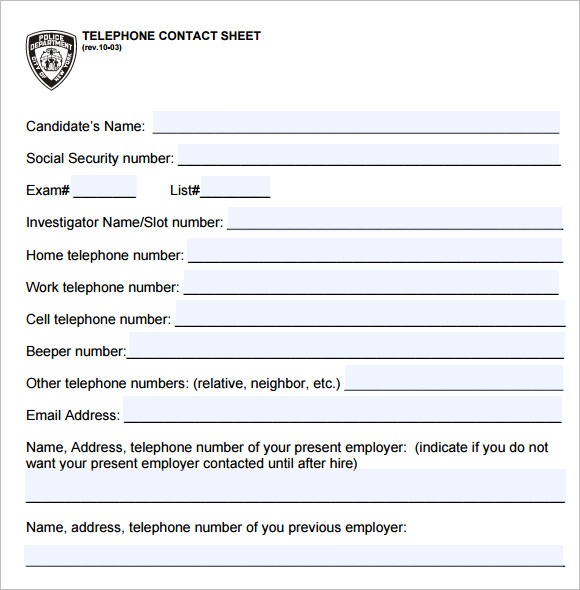 nyc.gov
Wedding Party Contact Sheet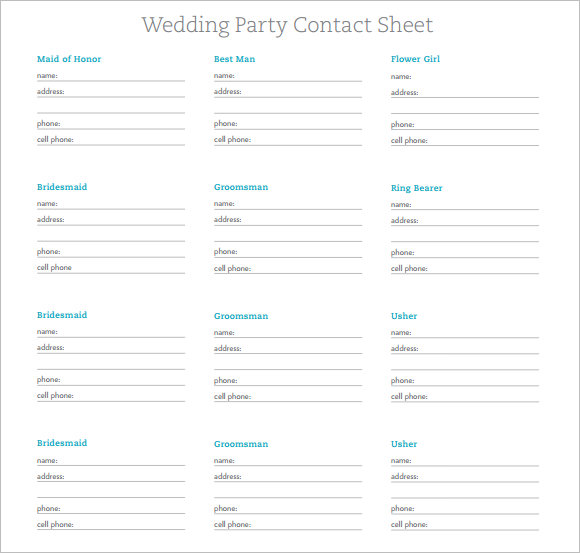 realsimple.com
These example templates come in a variety of interesting formats with the option to add client names, numbers, purpose to make the calls and other important and relevant information. All you need to do is select and download the sample of your choice for free, fill it in and distribute it amongst all the employees of the call center.
If you have any DMCA issues on this post, please contact us!