The class list templates are some interesting template formats, made to simplify the listing of student attendances, class schedules, type of classes available, the actual and proposed student count and attendance etc. There are a number of values which can be planned and inserted on the details to get lovely plans and reports. These help a lot of in deciding the class patterns, schedules, planning etc. The templates will tell you the various styles available in class planning for students and teachers. You May also See Class Timetable 
Student Class List Template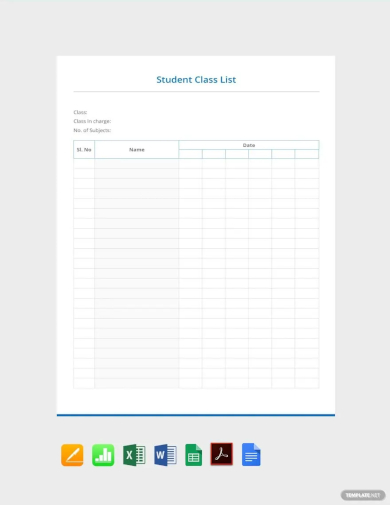 Class List Template for Teachers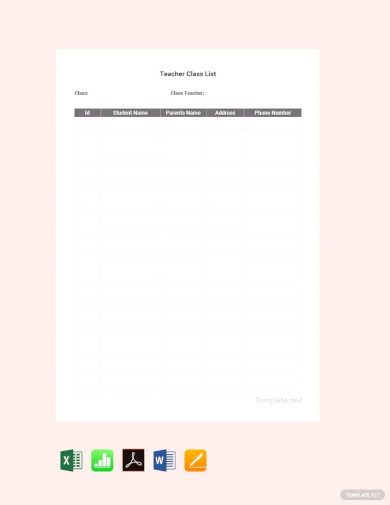 Printable Class List Template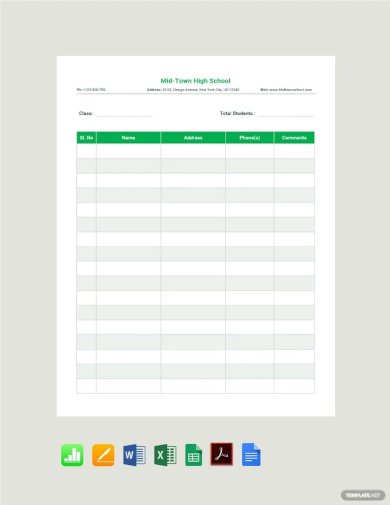 Class List Template For 30 Students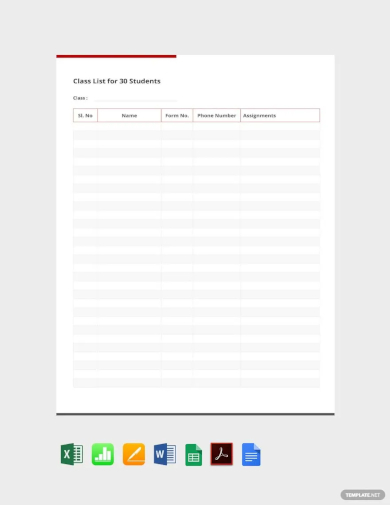 Elementary Class List Template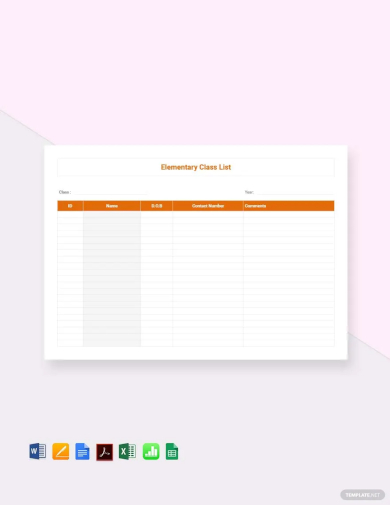 Simple Class List Template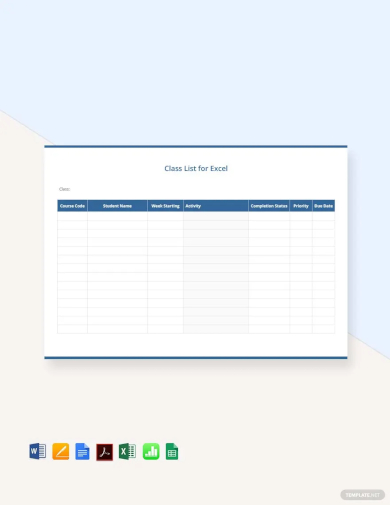 Multipurpose Class List Template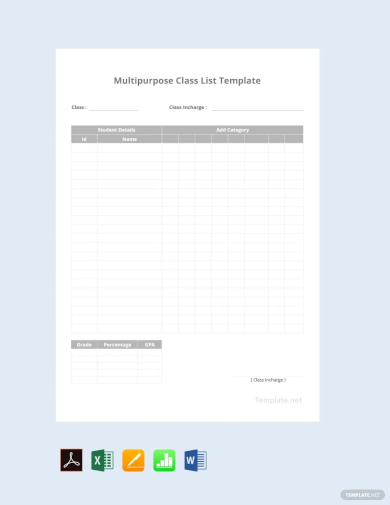 Sample Class List Template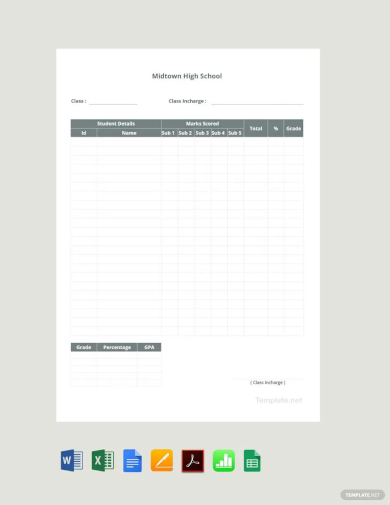 Blank Class List Template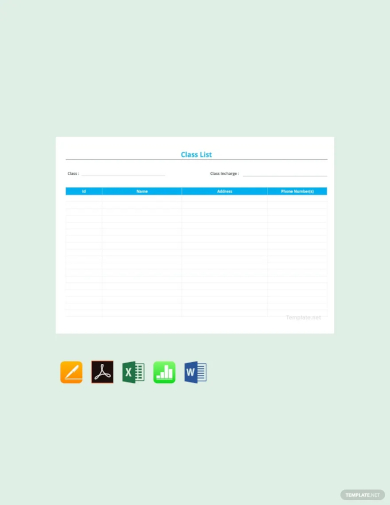 Sample Class Job List Template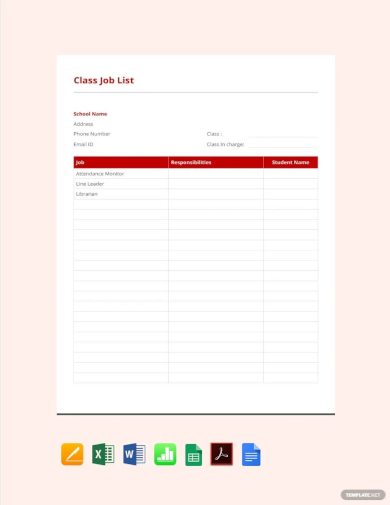 Class Contact List Template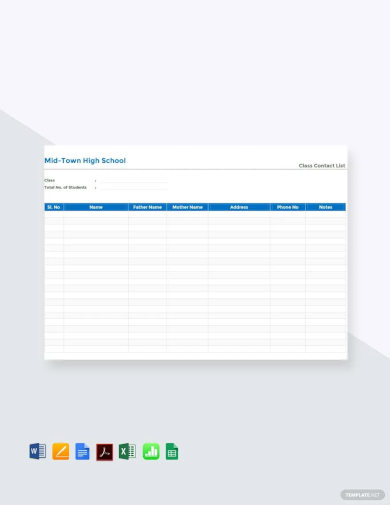 Basic Class Attendance List Template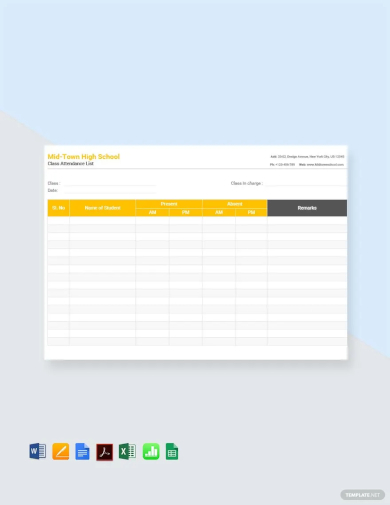 Blank Class List Template
The blank class list template is a pattern which can be used to create a list of classes you are having organized in your institution. These can be art, academic or extracurricular classes, professional classes or anything. The name, type, teacher, the timings, the booking systems and all details can be mentioned on the sample sheet. This is a reference or sample showing how to utilize the blank template.
Valentine Class List Template
The valentine class list template is a smart style you can use to segregate classes between boys and girls classes. The template sheet is a special one with a heart sign based border which is thus the valentine theme bearer. With this, there is a demarcation. One side is for the boys and another for girls. You get the dedicated sides to sample list classes or schedules for both sexes.
Student Class List Template
The student class list template is another style for the student attendance and records mainly. How many students actually attended the classes compared to the proposed ones, and the discrepancies recorded by seeing the number of students who are in the class list, and the real number who attended, can be recording using this sheet.
Conference Class List Template
Fitness Class List Template
Student Class List Analysis Template
Class Log List Template
Sample Multipurpose Class List Template
Why You Need a Class List Template?
The need for a class list template is in organizing the class lists and schedules in any institution where they conduct educational, or skilled or professional classes. Such institutions first make plans of classes and display them for students to book accordingly. The lists are made to help students and plan them attendance and admission, booking etc for the classes in the school or college. If you have separate class structures for boys and girls, that too can be mentioned in stylish ways in notices through such list templates. The class list template, therefore, helps you list and organize the classes being taken in an institution. You May also See Class Roster 
What are the Benefits of Using a Class List Template?
The main benefit of using a class list template is that you can organize things and show them on display in style. You will have to put in a class routine or sample schedule on the board for the students. If this can be done in style, where you use a stylized format or just an organized format, which allows writing in more details than an ordinary routine gives then you, will be able to list many other details about the professional course and classes. Using a class list template you actually list the upcoming classes about your institution in public in an organized way and avoid confusion.
How to Use the Templates?
Before you download a class list template make your mind that exactly what kind of format you are looking for. Accordingly, go for one. Here are many styles and formats for download. Now it depends on how you will be sample planning the schedule. These templates are available in PDF format. You may use those and get them printed and write manually on the sheets, or may get directly printed formats after you download and edit. In all of the cases, the use of the templates helps highly in organizing details for you. You May also See Classroom Roster 
You may plan it from the scratch, or may suddenly feel the need for the school schedule maker or the teacher templates to help you with so many different courses running on the institute. In all cases, you will get some templates to suit the needs, and they will give you the right balance in work, as you educate the students properly about the course and all related details by simple scheduling and sample listing.
If you have any DMCA issues on this post, please contact us!