More and more people are venturing into the cleaning business these days. First of all, a lot of companies are outsourcing the cleaning of their buildings. Also, you don't really need a lot of expensive supplies in order to start the business.
When engaging in this kind of business, you need to lay out all aspects related to the service you provide so that there is no confusion with the client. This is when contract agreements come in. You can use our Sample Agreements as a guide in making your own for your cleaning business. These samples come in Word or PDF format so you can easily download them.
Sample Cleaning Contract Template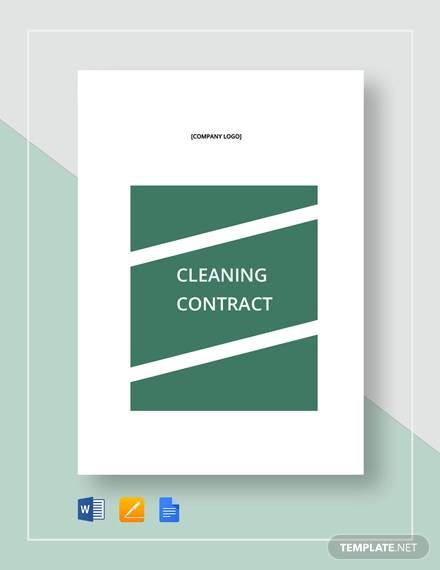 Commercial Cleaning Contract Sample Template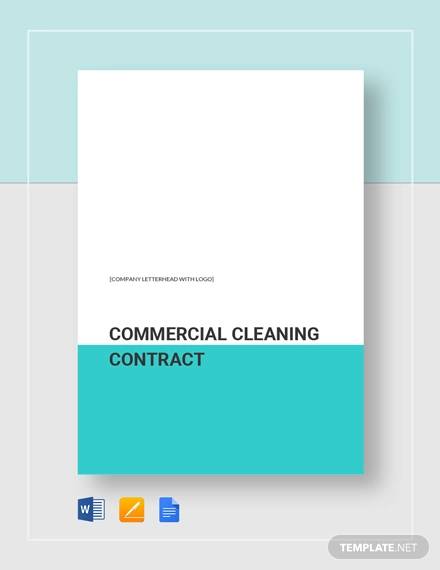 Sample Cleaning Business Contract Template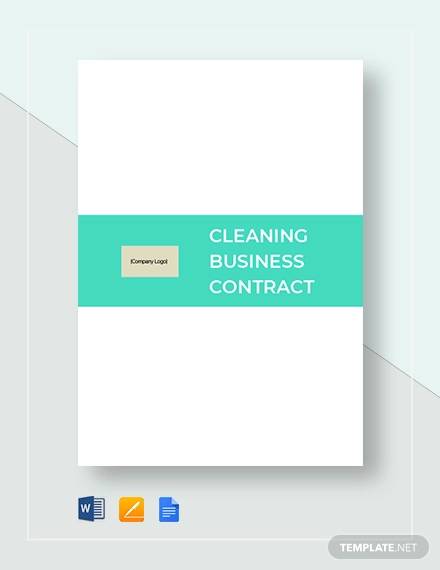 House Cleaning Contract Sample Template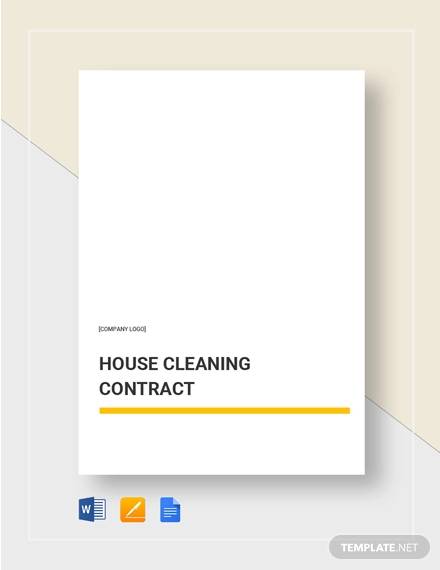 Sample Carpet Cleaning Contract Template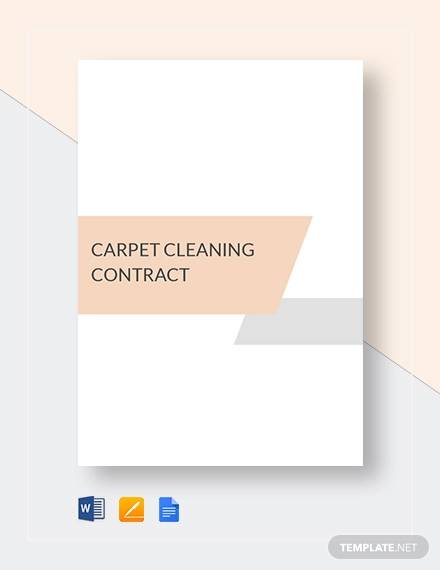 Sample Window Cleaning Contract Template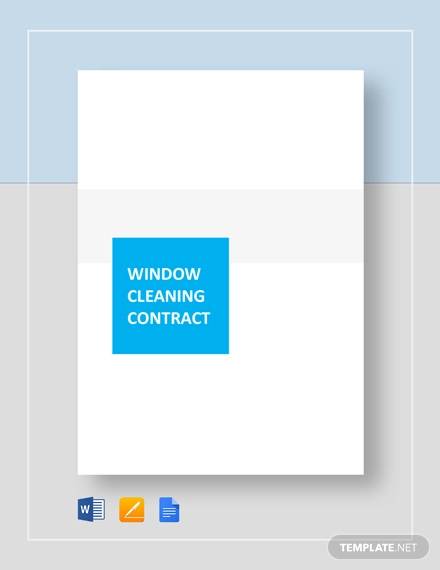 Service Contract Template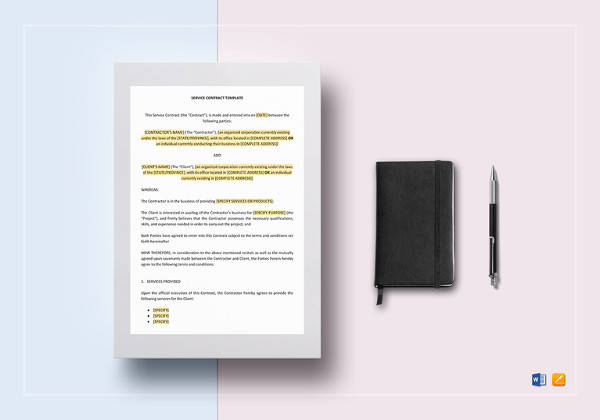 Maintenance Contract Template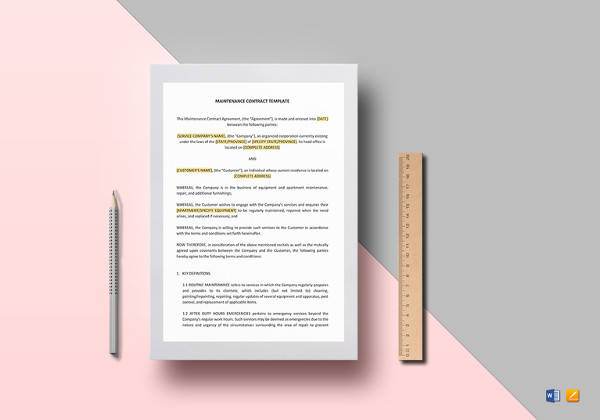 Cleaning Services Contract Agreement
Residential Cleaning Contract Agreement
Cleaning Contract Agreement Form in PDF
Parts of a Cleaning Contract Agreement
A cleaning contract agreement is necessary so that all areas of the services provided is clear to both parties. There are parts of the agreement that are very important, so you should put great effort in crafting them. Making one doesn't have to be a tedious task when you have Sample Contract Agreements to use as guide. Here are some elements that every cleaning contract agreement needs to have.
Services – Describe the cleaning services that you will provide. A client may have other special cleaning tasks not part of your general services, so make sure to include that as well.
Duration and Notice – Place here the duration of your provision of services to your client and how much notice needs to be made to make the contract end.
Charges and Payment – Clearly lay out your agreed charges here. It should also mention the payment schedule.
Client's Obligations – Include here all the things the client needs to do for you to offer quality service to them such as explaining security arrangements, providing storage, etc.
Damage or Loss of Property – Clearly state that you will only be liable to damages that are committed by your own staff. Also state if you have a limited amount you can spend on liabilities.
Termination – A termination clause may be a mutual agreement of both parties. The same thing goes for Subcontractor Agreements if operating as one.
Commercial Cleaning Contract Agreement
Standard Cleaning Contract Agreement
House Cleaning Contract Agreement
Gaining Cleaning Contracts
For new cleaning businesses, it is usually hard to get new clients with the amount of competition in the market. Cleaning businesses are sprouting everywhere and your new business needs to keep up. Good thing there are surefire ways of gaining those contracts, both commercial and residential, so that your business continues to grow.
Networking – Go to local events, meetings, and functions. You are sure to find other people there who are interested in your business. There will also be other people who will refer you to other businesses.
Real Estate and Property Managers – These individuals have access to both commercial and residential properties and so contacting them would be a good idea.
Website – Nowadays, almost any business has online presence. Making a business website would provide all the details of your business and would increase your visibility.
Word of Mouth – This is still the most effective way of marketing. Make sure you provide excellent service so you get those recommendations.
When you have a cleaning business, you need to be clear with the scope of the services you provide your clients. Cleaning contract agreements are done for this purpose. They work just like Rental Agreement Contracts but with a focus on the cleaning service. Our sample contract agreements greatly help you making one of your own.