Any deal between a tenant and a landlord is a crucial one and therefore, needs to be properly documented and put into the legally admissible paper. Depending on the provisions of the deal, the rental agreement will include the relevant information like dates (commencement and end of rental lease), the agreed amount (rent), guarantees about late fees, security deposits, charges for utilities, insurances, taxes, renewals and other things. Consequently, when you are going to prepare a rental Agreement Samples, it is highly necessary that all these elements are touched and that there shouldn't be any scope for infringement. Well, here are some templates to help you out.
Rental Agreement Template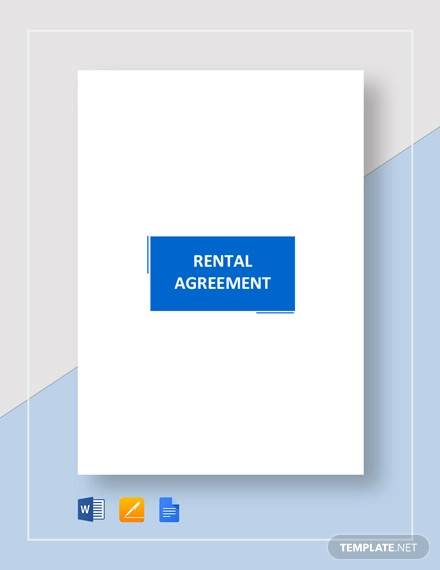 Rental Agreement Format Template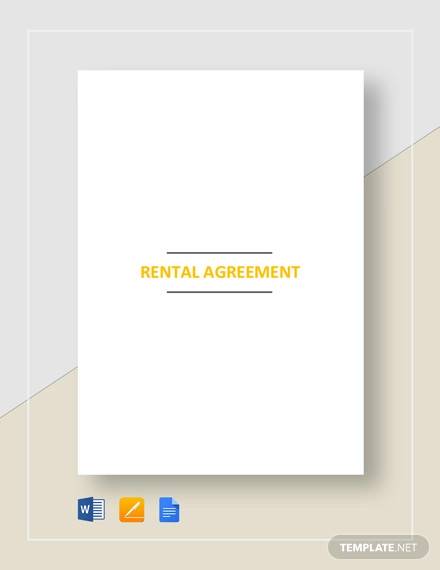 Free Rental Agreement Template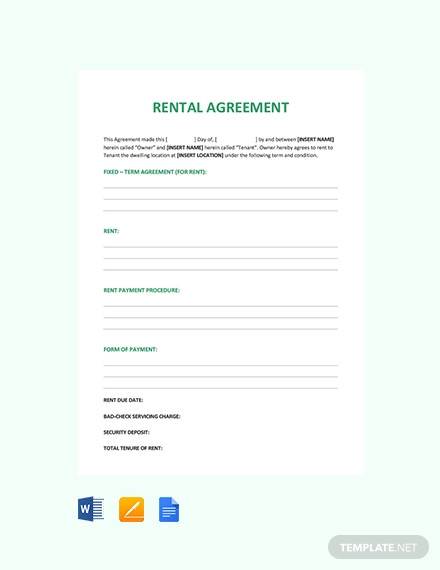 Basic Rental Lease Agreement Sample
A basic rental lease agreement is admissible for most kind of tenant-landlord relationships and includes information about rent, payment schedule, security deposits, late charges, utilities, details for occupants/guests, permission for pets, parking, premises of property misuse, noise, maintenance, and other house rules. Put into papers; the agreement becomes official and admissible in court.
Basic Room Rental Agreement Sample
If you are offering shared hosting, the rental agreement should consequently be designed on a per-room basis. The terms of the agreement includes information about unit location, the details of the tenants, the length of the agreement, the rent allocation, the house rules, deposits and other information about conflict resolution.
Basic Month To Month Rental Agreement
Ideal for landlords offering their premises on rent for a short term basis, a month to month rental agreement constitutes detailed information about the rent, and other payable, people and pets who will be occupying the room for the agreed period. Check out this template for details.
Residential Tenancies Rental Agreement
A highly detailed rental agreement for landlords looking to lease their property for long term residential use, this document allows you to inform about all the different liabilities associated with the deal. This is also the kind of agreement that becomes more complicated and so should be the agreement.
Blank Basic Rental Agreement Example
This template covers all the different heads that a tenant and the landlord need to agree upon before leasing out the property. Highly detailed, this will be a basic template for all kinds of property lease agreements and tenancies.
Sample Basic Rental Agreement Form
Basic House Rental Agreement Sample
Parking Rental Agreement Format
Why Do You Need A Rental Agreement?
Offering your vacant property for rental lease might seem to be a profiting idea, but it also brings in several complications. A Basic Rental Agreements signed between the tenant and the landlord can be thought of as a preparation for the worst and offers support to both parties in situations of conflict.
Who Needs A Rental Agreement?
Anyone leasing out their premises for any length of time is best supported by a rental agreement. It ensures that both the tenant and the landlord know the specifics of the relationship and the liabilities therein. It does make life easier whenever something is disagreed upon.
The above Sample Residential Lease Agreements are strictly for private premises and don't include the essential terms and details for commercial lease. Offered in PDF and Word files, you can just edit the details and make it a legally binding piece of document.
If you have any DMCA issues on this post, please contact us.