Finance is a backbone of a business/organization. Companies use various kinds of financial records like income tax report, profit/loss report, tender reports, internal management finance reports etc. There is a need of maintaining privacy to keep it safe from competitors and external bodies. Financial confidentiality agreement form helps companies/organizations to sign a non-disclosure agreement with the employees.You may also see Employment Arbitration Agreements
It includes all general explanations of things that should not be disclosed at any cost. Also, it authorizes the higher authorities to take strict actions against the employees who found guilty leaking financial records. Download our best staff confidentiality agreement templates and get it signed by your employees for maintaining privacy and transparency in the organization. You can also see Commercial Lease Agreement
Financial Confidentiality Agreement Template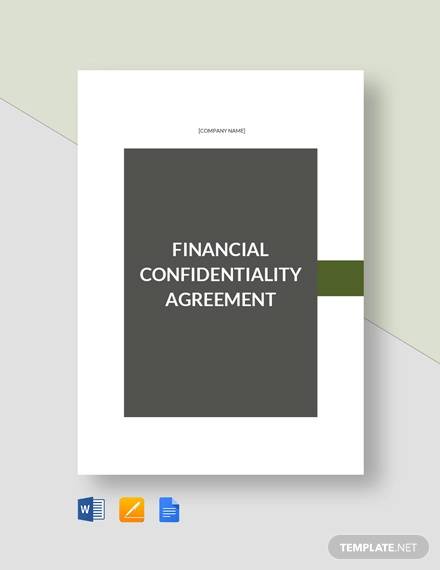 Non-disclosure and Confidentiality Agreement Template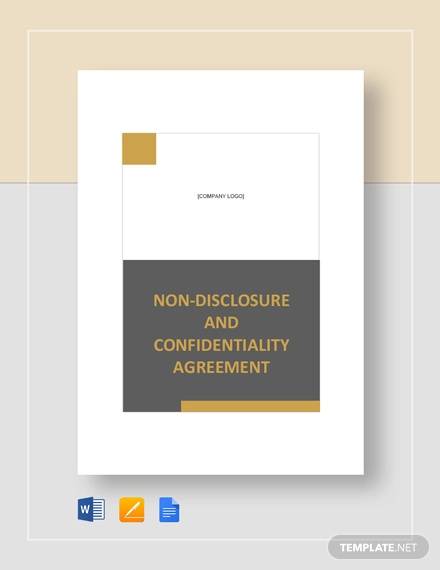 Employee Financial Confidentiality Agreement
Employee financial confidentiality agreement is a sample financial confidentiality agreement. This PDF document contains all necessary key points in bulleted fonts to be followed by the employees. Take a print out of the agreement and ask employees to sign it along with the date.
Financial Statement Confidentiality Agreement
Make a custom company financial statement agreement using the financial statement confidentiality agreement template. You can customize confidentiality agreement using digital software. It includes company name and contact details along with all necessary guidelines. Also, you can add custom points and write steps that your organization will take against agreement violation.
Financial Non Disclosure Confidentiality Agreement
Financial disclosure agreement is a print-friendly read-to-use stuff for signing non-disclosure statements. Download the PDF file and customize it using digital software. Take out a print and sign it in presence of the witness. It also includes input fields to capture witness signature.
Financial Services Confidentiality Agreement
Use financial services confidentiality agreement sample document for signing any financial contract. Customize the template using digital or online software and make it a custom agreement paper for personal/company use.
Student Employee Financial Confidentiality Agreement
Sample Financial Confidentiality Agreement
Basic Financial Confidentiality Agreement
What is the Benefit of Using Financial Confidentiality Agreements?
A Financial record can be any document like income tax report, profit/loss report etc. Rivals/external bodies always try to get access to it. So, it is necessary for an organization to sign a financial confidentiality agreement with external service providers/employees before working. It ensures legal protection and authorizes them to take legal actions against violation. You can also see Blank Lease Agreements
Our sample business confidentiality agreement templates are simple, clear, and professional designs. Take reference or download the sample templates for creating custom financial confidentiality agreements.
If you have any DMCA issues on this post, please contact us!