Business agreements are entered into by two or more parties and are signed once reaching an agreement after the negotiating stage. Some business agreements are verbal. While these are considered legal and binding, they are not advisable as they are incredibly difficult to prove in court and, therefore, are oftentimes dismissed by a judge. Putting all deals and agreements in writing is recommended as it serves as a tangible evidence of the exact inclusions in a deal.
When drafting a business agreement, there are a number of key elements to watch out for. See these Sample Agreements to help you draft up an agreement quickly and easily.
Sample Business Management Agreement Template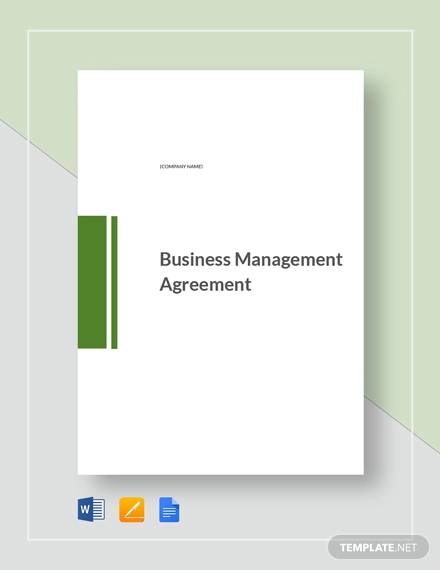 Agreement Relating to the Principal Place of Business Template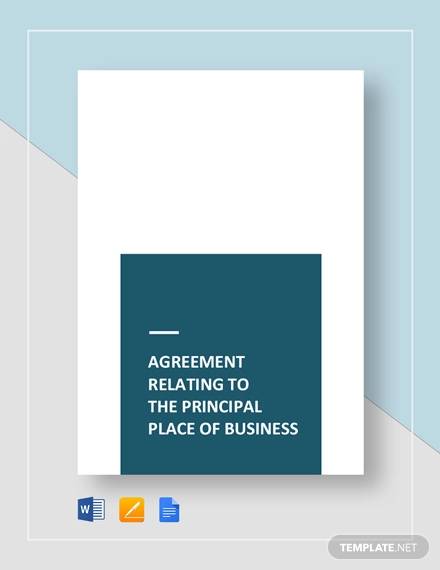 Mutual Business Partnership Agreement Format in Word
Free School Business Partnership Agreement Format
Sale of Business Agreement Format Example
Business Associate Agreement Format in PDF
Basic Business Consultant Agreement Format
Why You Need a Business Contract
A business agreement is a legal document that protects both parties that signed it. Contracts contain the specific expectations held for each party. Having a well-written contract ensures that the parties involved hold up their ends of whatever deal has been reached. If an enforceable contract has been breached by one party, the other party could take the matter to court so that the other party would be held liable and has to face the consequences. However, this can only be done if the contract is enforceable and legal.
Enforceable Contracts
A contract of agreement between two parties must meet the following to be considered legal and binding:
Offer and Acceptance. For a business agreement, an offer must be made and that offer must be accepted for there to be a legal contract.
Mutual Consent. For a contract to be legal, both parties must have entered it in their own free will. Being coerced or forced into the agreement already makes the whole thing invalid.
An Exchange. For something to be a contract, something of value must be exchanged between both parties such as goods and services in exchange for money. Without an exchange, it is not a business agreement but a gift. The exchange must also be deemed fair.
Competence. All parties entering the agreement must be in sound mind upon the signing of the contract. Contracts signed by a minor or an individual who is mentally incapacitated or under the influence of consciousness-altering substances like drugs and alcohol at the time of the signing are not considered enforceable.
Legal. An agreement is not considered enforceable at all if the provisions are already against the law to begin with. The party who breaches will not be held liable by the court.
Check out these Sample Business Agreement Contracts for more examples of a business contract.
Printable Business Transfer Agreement Format
Standard Business Development Agreement Format
Sample Business Educational Service Agreement Format
Small Business Administration Agreement in PDF
Drafting a Business Agreement
When drafting a business agreement, here are a few things to keep in mind:
Make sure that all details are complete. Before having the contract printed and signed, double-check that you typed down the complete legal names of the parties involved.
Explicitly include every detail of the deal. Spell out the details of the deal as agreed upon by the parties involved. One of the advantages of a written contract is that with it, the expectations for all parties are clear.
Consult an attorney. If there is anything about an agreement that doesn't seem right to you, you may always talk it out with the other party or a lawyer.
See these Business Associate Agreements and other Sample Agreements we have available on the site.