An employee application form is a document that is handed out to applicants who are interested in applying for a job in a certain company. However, these 6+ Employee Sample Application Letters happen to be in variant types and so in this case, this employee sample application form sample list is applicable to all sorts of uses or category.
As seen on this list, here are some samples of the employee applicant forms:
Employee Leave Application Form

Employee Loan Application

Employee Job Application

Employee Agreement Form
See Sample Application Letters for more samples.
Freelance Application Form Template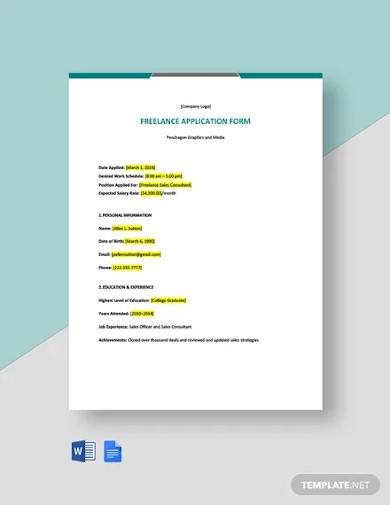 Employment Application Form Template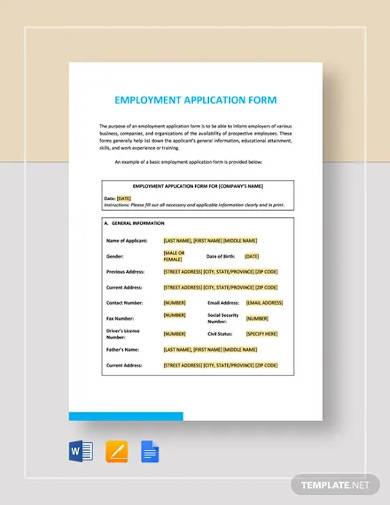 University Application Form Template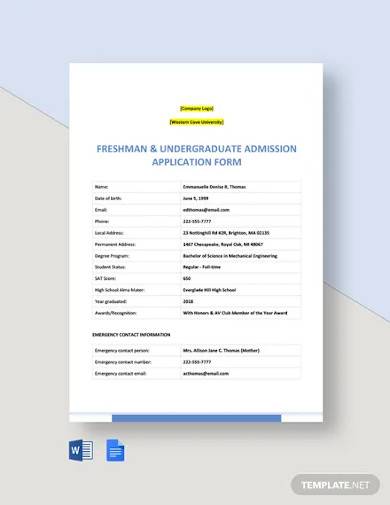 College Application Form Template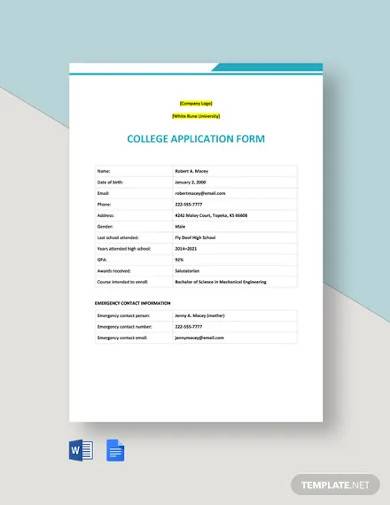 Construction Application Form Template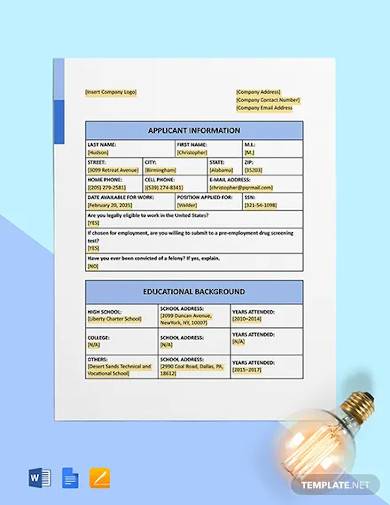 Restaurant Job Application Form Template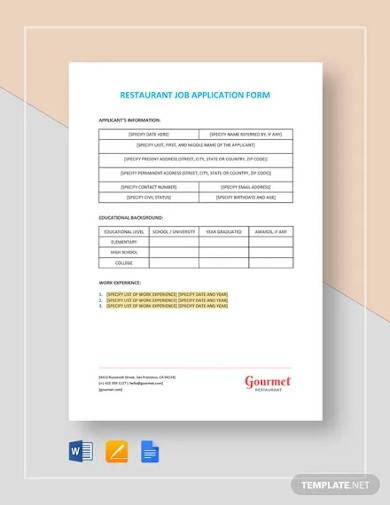 Freelance Business Application Form Template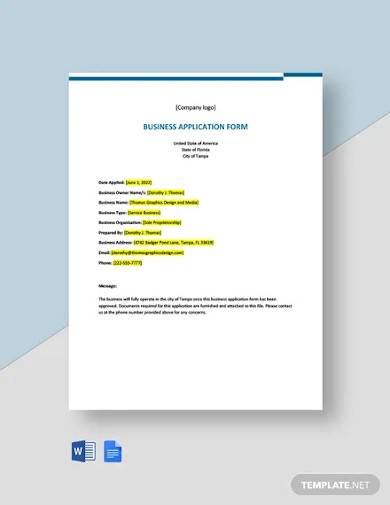 Basic Employment Application Form Template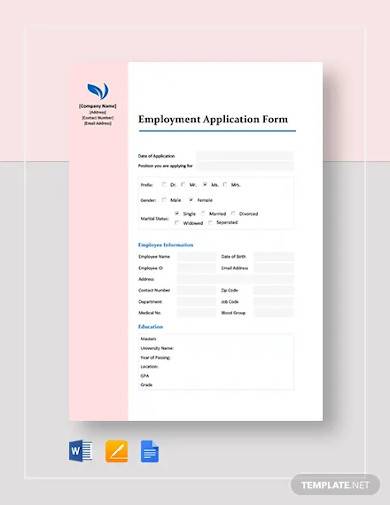 Employee Leave Application Form Sample
Employee Loan Application Form Sample
Sample Employee Job Application Form
The Parts to Be Included in an Employee Application Form
I am going to write down the generic formula of an employee application form, meaning such sections are applied to any type of employee application.
Personal and Basic Information
As we all know, the personal information is an essential part to any forms. However, the information that will be rendered in this section will serve as a "bookmark" to your file or profile throughout the company or organization's system.
Purpose of the Application
This section reveals the purpose of your application. It states all the details (but some may keep it short) of the transaction you wish to engage in. It could be an job, loan, or purchase loan purposes.
Terms and Conditions
It states the rules that the applicant must agree upon engagement with the transaction or deal. This is the most critical part of the form and this must be taken seriously.
For more sample application, you might want to check out Sample Leave Applications. The templates are accessible as they can be downloaded for free, with editable and print-ready forms.
New Employee Application Form
Sample Employment Application Form in PDF
Employment Agreement Application Form
Types of Employee Application Forms
Employee Leave Application
This type of form is only used when an employee renders an urgent leave or a vacation leave.
Employee Loan Application Forms
This form is handed by a loan agency or a bank. This is used when an employee applies for a loan plan. The other form of this application form is also used in purchase plan, such as loaning for a gadget or any useful equipment.
Employee Job Application
This is is the most popular type of employee form. This is used for job application purposes.
Employment Agreement
This application is given by an employer to the newly hired employee. It is also used when an employee gets regularized or promoted.
What Is the Importance of an Employee Application Form?
The main purpose of the employee application form is to keep a record of the applicant's information. Depending on the organization or company involved, they may use it for various reasons, but the most common is for future references, such as companies contacting them to inform them a job offer. The other is, it could be for inventory purposes.
Want to use our sample application forms for your future draft? You can check out Printable Job Applications. It can be downloaded for free as well as edited. There are also print-ready files available.