Frisking through a café menu can be a really delightful experience, yet be rest assured that designing one that will be suitable enough to capture the attention and fancy of the customers is not a cake walk. To design catchy and fresh café menus you can easily download café menu templates and Catering Menu Templates that offer an array of fantastic colors and designs. These template designs can help you to fabricate alluring menu cards that will attract a larger number of customers.
Rock Cafe Restaurant Menu Template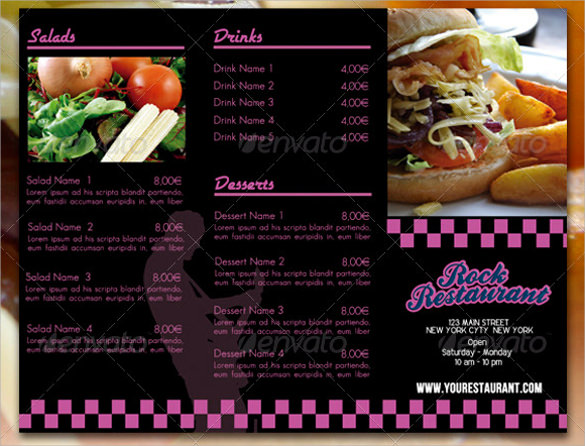 This template design is just perfect to create a colorful and attractive menu card that will be supported by some of the most mouthwatering graphics. Not just the user can give some of the most exquisite illustration of their menu items but also can mention their detailed price list against each of the menu items.
Simple Cafe Menu Template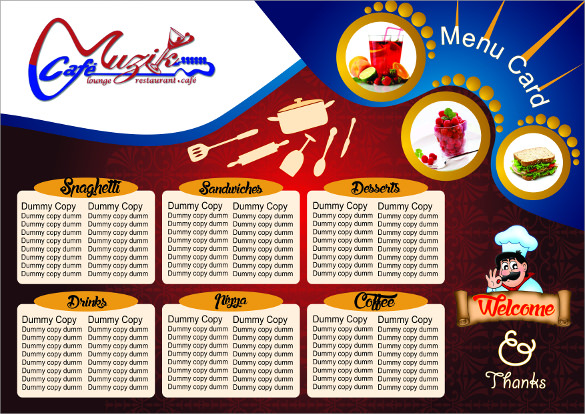 Creating an exciting menu card is one of the best ways to expand the business of a café. For this purpose the current café menu template can prove to be one of the best tools. This 100% responsive design can be used by any restaurant to create their own menu card. This template can be downloaded for free and can come in the forms of PDF or word document.
Cafe Menu Template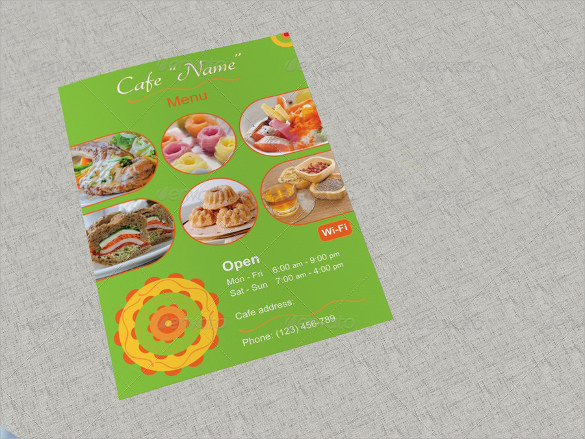 Simple yet elegant this is a design of café menu that offers very neat designs that clearly mentions the menu or the food items along with the price. The user can also feed in information about the café address, the contact number and also the timings of the café. The color play of the template is also very soothing and inviting.
Cafe Menu Pack Template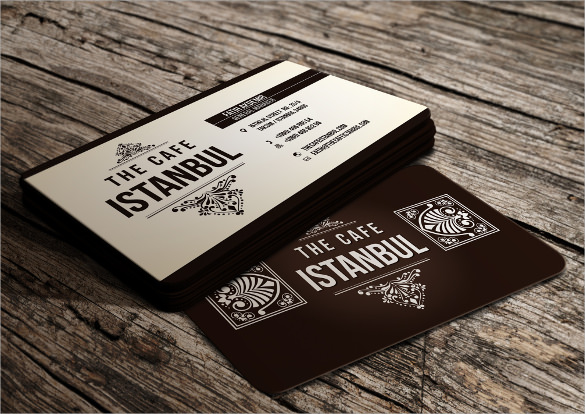 This template can serve the dual purpose of creating triple fold café menu cards that can used to inform the customers and also at flyers that will help in the branding for the café. The design of the template is very simple and elegant and it's fully editable. These print ready flyers cum menu cards have a resolution of 300 DPI.
Cafe Menu Indesign Template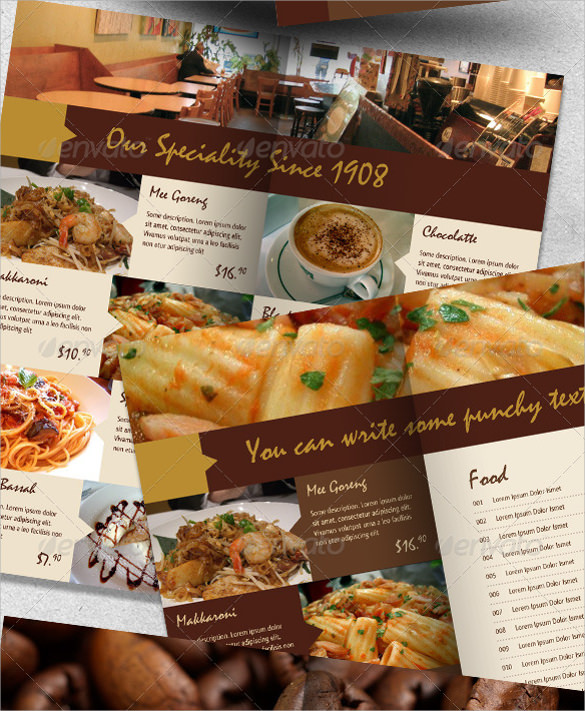 Strewn with features such as a managed paragraph style, a resolution of 300 DPI and a Bleed of 0.5cm, this Café menu template has the most ideal designs to create elegant and sophisticated café menu card. In fact a menu created out of this template can add to the sophistication of your restaurant.
Menu and Business Cards for Cafe Templates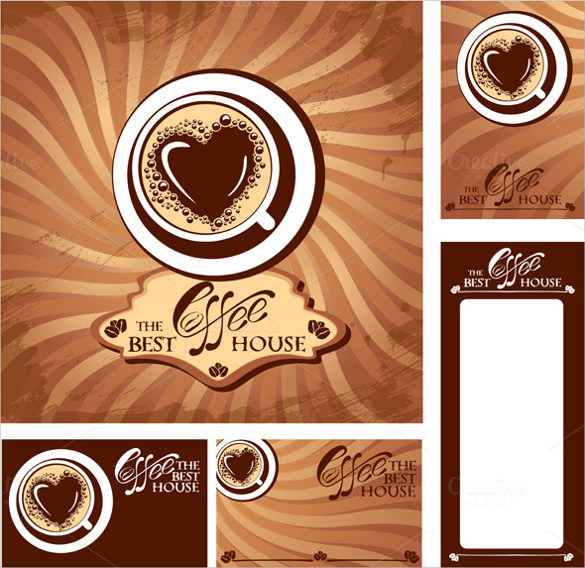 This template has the most well suited theme for creating a menu card for a café or a coffee house. The color concept of the template is also perfectly suited to the color play for a coffee shop. The template has a vintage feel that can be used to bring life to a café with old country side food items.
Cafe Menu Pack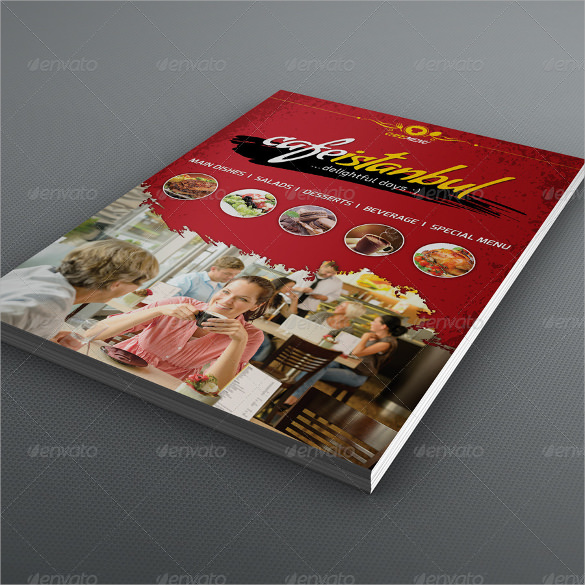 These print ready café menu templates offer a simplistic yet a highly attractive format for creating café menu as well as flyers for the promotion of the brand. The look of the template is high catchy and also supports a good amount of details of the café menus. There are separate sections where a single type of preparation can exhibit its different variations.
Printable Cafe Menu Template
Stylish yet simple, café owners can easily download this printable template design. The color splash in the design is highly suitable for any type of cafés or coffee shop menu array. The design has super responsive features and can be fully edited. The café owners can create attractive menu cards using these café menu templates.
Restaurant and Cafe Menu Template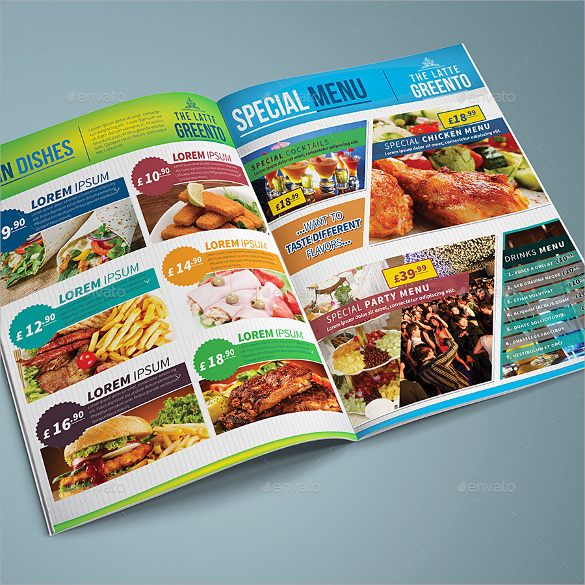 This template offers a great array of colors. Provided with a brilliant range of features this template design can prove to be the best option for creating an attractive and an informative café menu. The resolution of the template is also rather high. The template an also support stunning graphics.
Restaurant Cafe Menu Template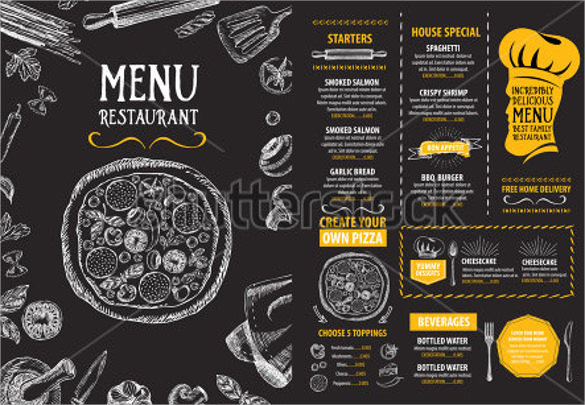 This vintage styled template has a very unusual look. The owner of cafes can use this template to create a very different and striking menu card. The template has responsive features and is also fully editable. The color range is simple and limited but gives a sober and a vintage feel to the theme.
McCafe Menu Template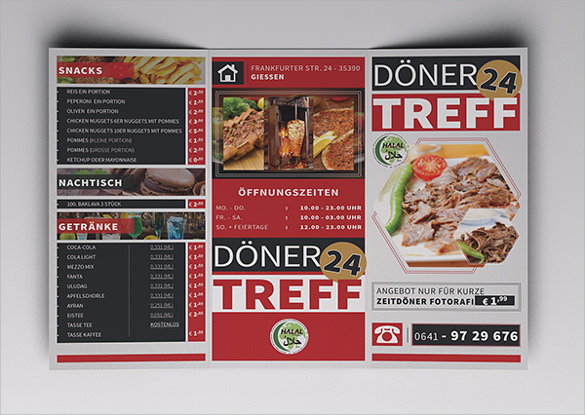 Coffee Cafe Menu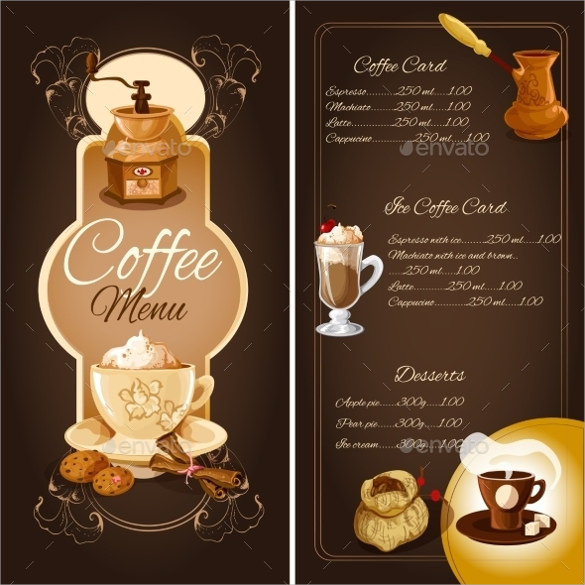 Sample Cafe Menu Template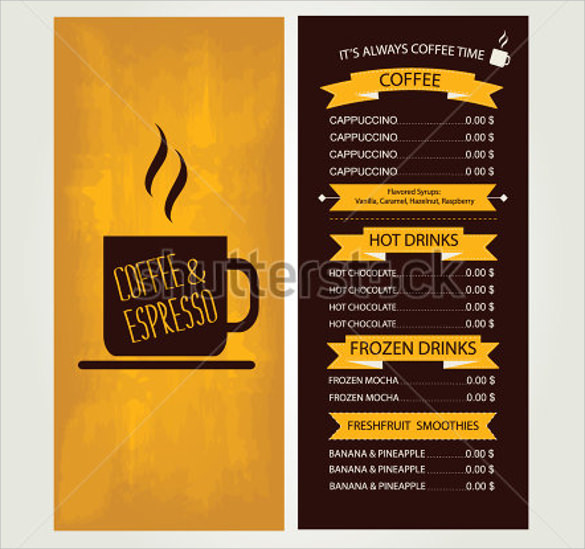 Cafe & Restaurant Menu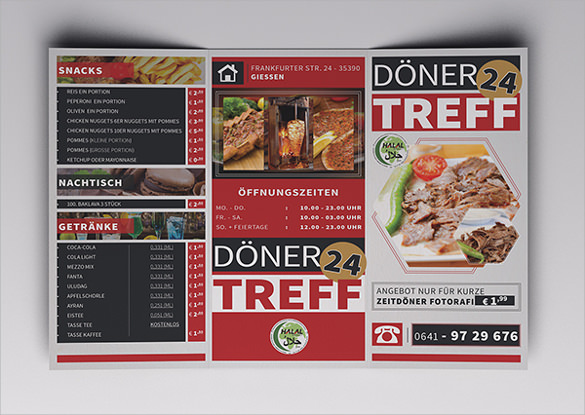 Trifold Restaurant & Cafe Menu Template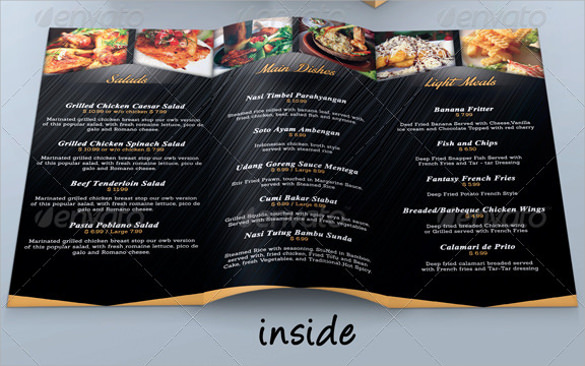 Menu Template for Restaurant and Cafe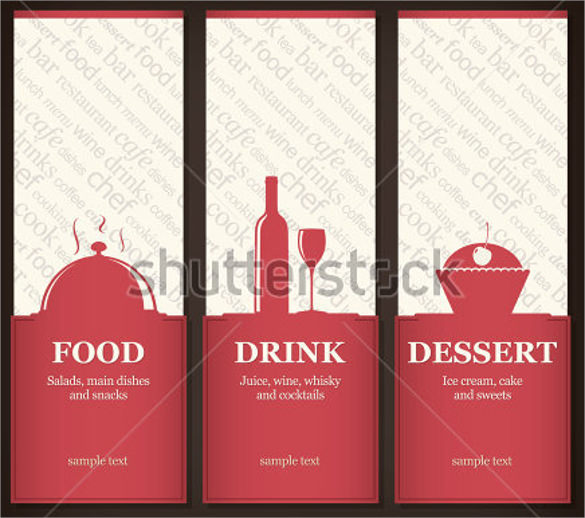 Colorful Cafe Menu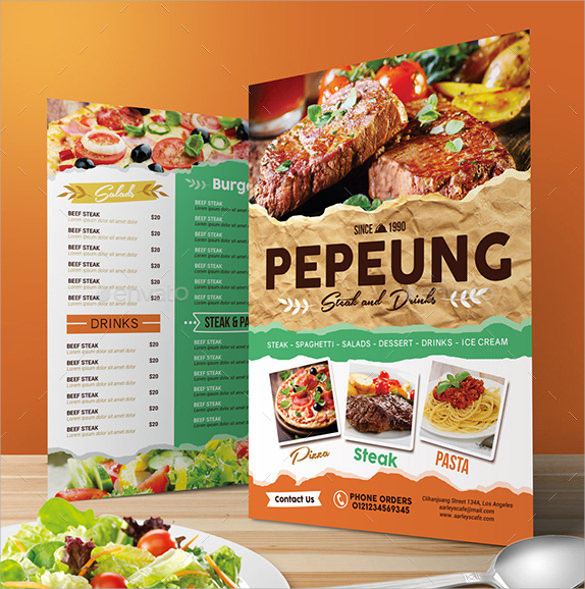 Cafe Take-out Menu Template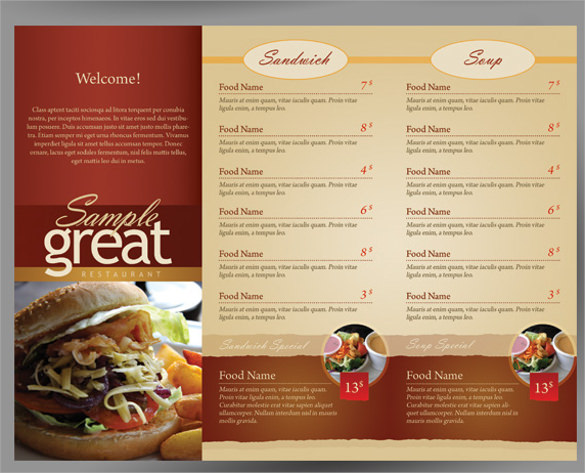 Burger Menu Cafe Template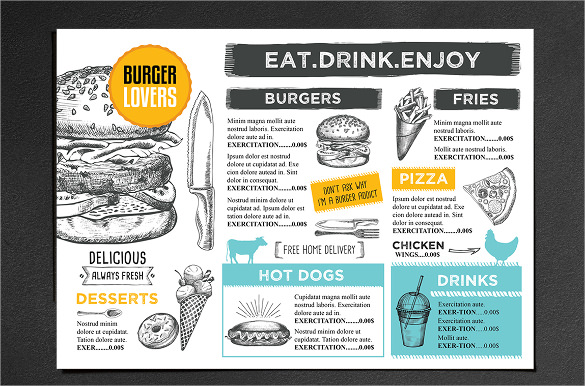 Menu card should be carefully designed since they provide the first impression. The café menu template can be relied to create some of the most striking menu cards for your café or restaurant.
If you have any DMCA issues on this post, please contact us!