Brand discovery, brand strategy, branding quotation, branding guidelines, and designs. These are just some of the aspects discussed in a branding proposal. If you are a marketing agency looking into being able to widen your market and scope with who you want to work with, we have some great sample proposals that would help you out. Check it out!
Branding Proposal Sample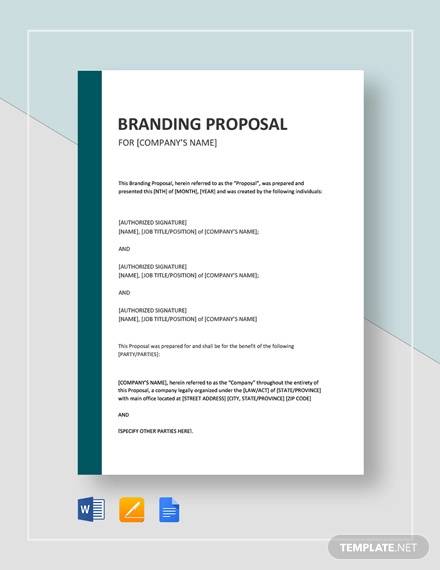 Restaurant Branding Proposal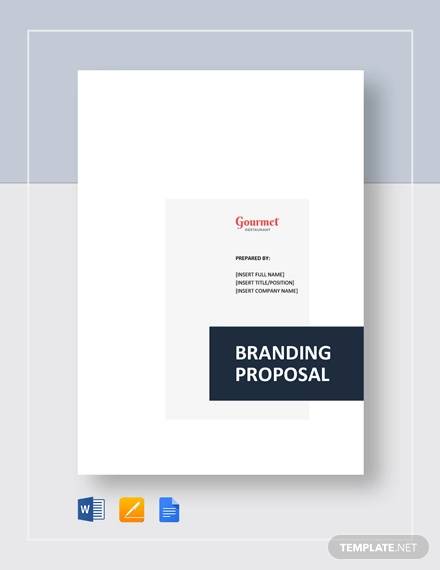 Branding Proposal Template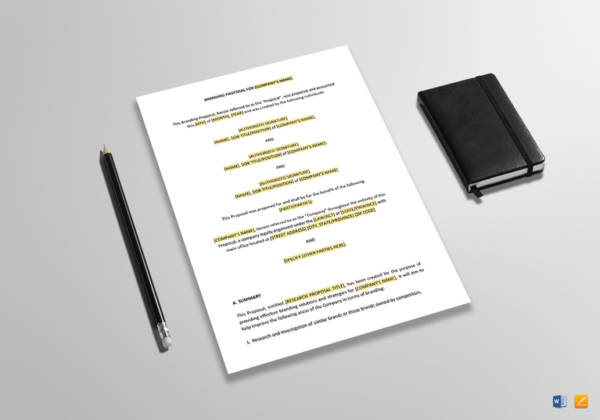 Community Branding Proposal
Digital Branding Proposal
Writing a Winner Branding Proposal
To write a winning business proposal for branding, there are certain things that you would need to take care of first. What are these aspects? Let us discuss each here.
The Problem Statement
To ensure that your proposal will be a success, you have to address the problem of the audience. You have to know what it is that they need and be able to address these problems accordingly.
The Solution
This is the part of your branding proposal where you will let the audience know how you will be able to give a solution to the existing problem that they want. In the solution, you have to make them believe that what you have to offer is what they exactly need. The key to making this part of your proposal a good one? Understanding the value of what it is that you can bring to the table.
The Benefits
This is the most important part of your proposal. This is where you will give a good representation of what your offer can do. This is where you will let the audience know that investing in what you have you have to offer is worth the money they will be spending. There are factors such as demographics that you also need to take note of when it comes to giving the benefits of what the company has to offer.
Pricing
This will be a common question that you will usually encounter. Every single product and service has a corresponding price and your branding proposal will have one as well. You are the one who understands the scope and limitations of your proposal, so price it accordingly to what you know. You can check out sales proposal samples for reference.
Call to Action
A call to action is what you want the client to do right after going through your proposal. Some examples of good call to action statements are the following:
"You may get in touch with us by giving us a call at [PHONE NUMBER]. 
"We would like to help you finalize the contract and discuss preliminary content marketing plan that would help you be on top of the keyword search."
Clean Up Branding Proposal
Corporate Branding Management Proposal
We hope the tips we have shared with you is of great benefit and would help to make things way easier for you. Remember that when it comes to branding proposals, you need to be comprehensive and knowledgeable about what you want to provide the potential client. You can check out How to Write a Needs Statement for Your Grant Proposal to get more ideas about writing a good branding proposal.