A letterhead has become a necessity in any business. The uniqueness of a letterhead that consists the name, address, and logo of the company and pattern included in print is now being used as an authentication—it represents your company. It is no longer a simple mail or correspondence letter, but it is now a representation of who you are.
Selling your image and catching the attention of others are the biggest use of letterheads. It can say a lot about your brand, image, and company. Business communication is still sought through writing letters and a well-designed letterhead can make your brand come across professionally that gives a good first impression to the receiver. Check out our Letterhead Samples article.
Business Letterhead Template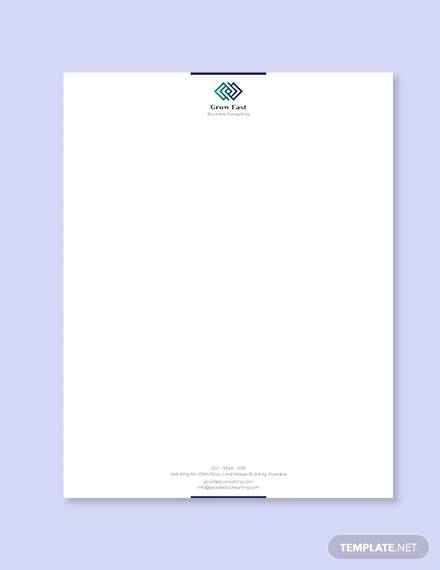 Fashion Designer Letterhead Template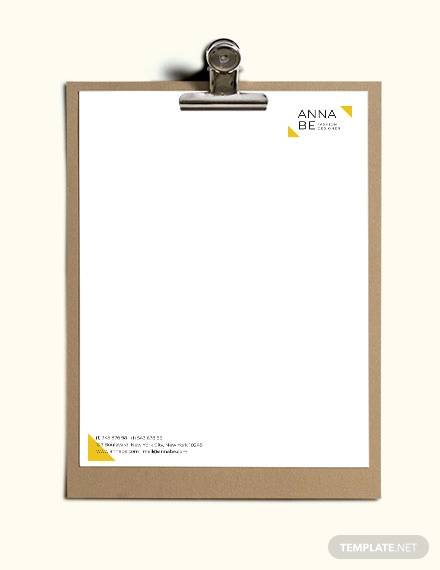 Spa Letterhead Template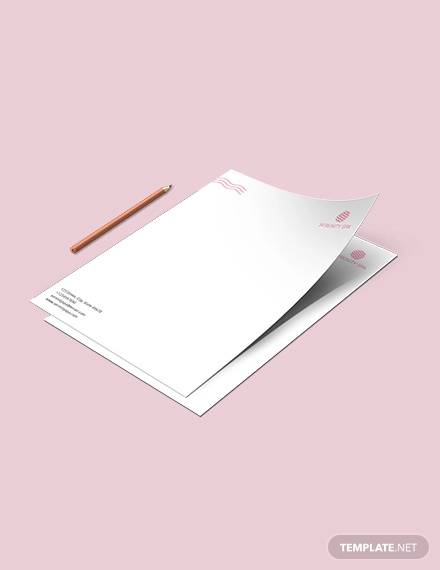 Massage Letterhead Template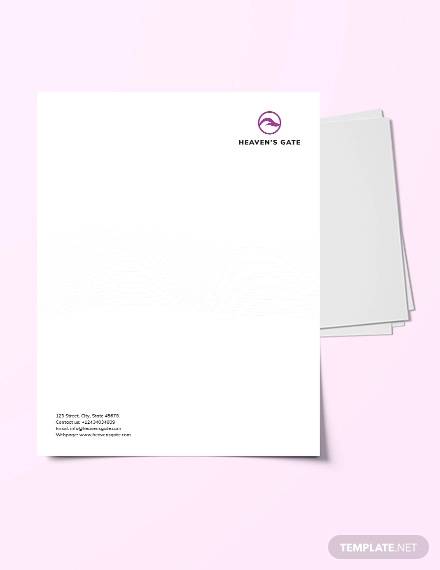 Property Dealer Letterhead Template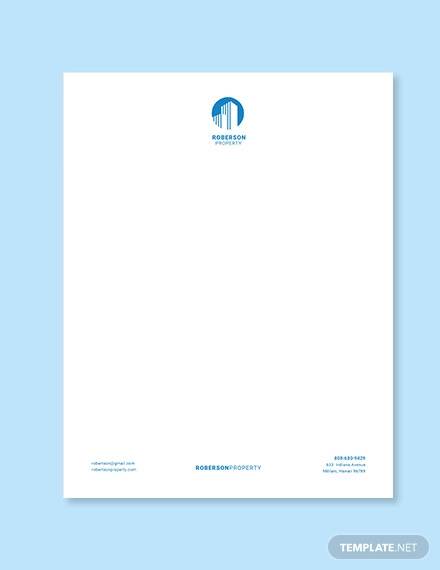 Business Letterhead in Word
Company Letterhead Sample
Blank Letterhead Word
What Letterhead Says about You
Creating a letterhead needs a lot of research, thinking, and decision as it is going to be a representation of what you are in a print form. It is as important as your brand. It imparts first impression to your potential customers rendering the need of the design to look professional or people would think otherwise.
Stands out. Letterhead allows you to attract attention as well as stand out against your competitors. A well-designed letterhead not only lets you stand out, it also distinguishes you from the rest.
Shows your professionalism. A well-designed letterhead adds to the credibility and show your company's professionalism.
Communicate effectively. Even though we have e-mails, actual correspondence is still important and used to show the company's standard.
Visual ambassador. Letterhead is like a visual ambassador, it helps create a unique brand identity for your company and projects. It also conveys company details, corporate vision, and establishes credibility.
A legal document. The letterhead is often used for official matters relating to different issues of businesses. It is also used to communicate to its different departments and outside of the company or organization.
Who Can Use Letterheads?
Letterheads don't only play a part in business world, it plays an essential part for school, especially for your transcript of record, recommendation, endorsement letter, etc. It is not only for people in business. Any organization or community uses it as well. We have Sample Official Letterheads that you can browse through and Corporate Letterheads. Both are downloadable for free and editable to use in PDF and .docx format.
Customer Letterhead to Download
Standard Word Letterhead Format
Printable Logo Letterhead Word
Basic Committee Letterhead
Why Do You Need a Letterhead?
A letterhead is an essential to any establishing company or organization. It comes in different designs, colors, and patterns. It can be a powerful part of your overall marketing and branding strategies, especially for small businesses and organizations. It has become a norm in any professional establishing organization to have a letterhead that even registering your business account to a bank would require you to present one. It is often used to validate that it is a genuine business, that your brand is genuine.
Everything above are offered in MS Word file. They are free and easy to download and editable for you to customize. It acts as a good reference material for your letterheads. See also Sample Company Letterheads.