Has any of your close friends approached you in request of a recommendation letter? Or maybe, an acquaintance of yours requested you to create one for their job hunt? Creating a recommendation letter is never easy. You need to consider the fact that a recommendation letter is often asked because they need it to comply with their application.
If you are not sure on how to write a recommendation letter or if it's your first time writing one, we have samples of recommendation letters below that can be downloaded for free in PDF format that you can use as a reference material. Check out our Sample Letters to see a wide variety that could help you in writing formal letters.
Example of Personal Recommendation Letter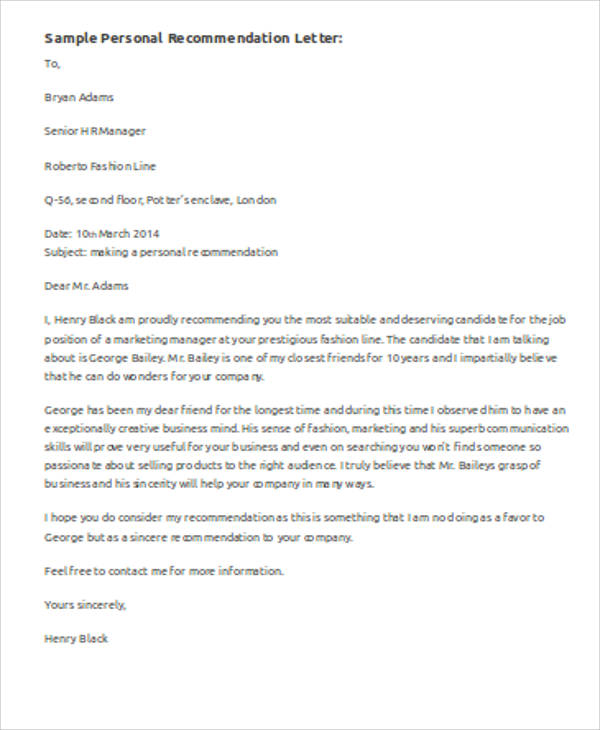 Simple Personal Recommendation Letter
Personal Recommendation Letter for College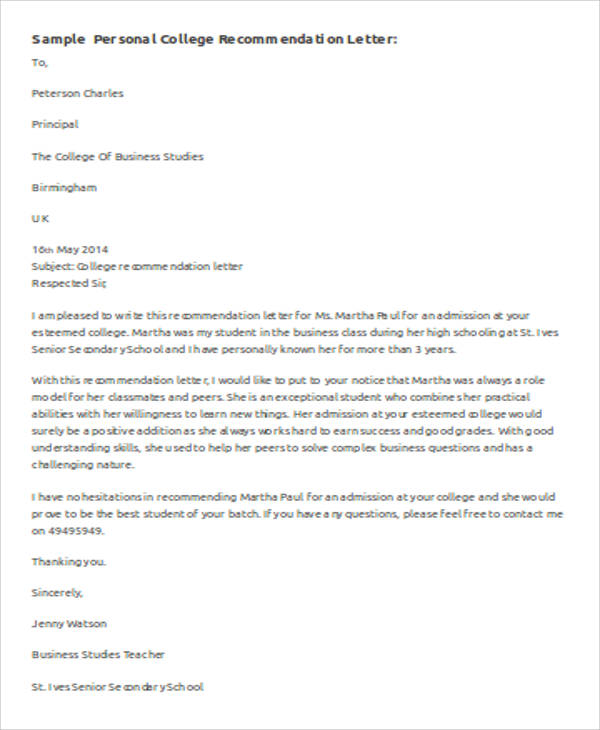 What to Remember When Writing a Recommendation Letter
Writing a recommendation letter is not easy. You should remember that a recommendation letter plays a part in influencing the decision of the receiver. A recommendation letter, or Sample Letters of Reference, has a lot of factors you have to think about before writing one.
Here are some few key points to help you in writing your letter:
Identifying yourself. Your recommendation letter should explain how you know the person you are recommending and why you are qualified to.
Who are you recommending? Your recommendation letter should contain specific information on the person you are writing about. You should also state why they are qualified, what they can contribute, and why you are recommending them.
What is the purpose of the recommendation letter? A recommendation letter's content must be tailored to what the person needs it for. If it is for a specific job opening, the content must indicate how the person's skill matches for the position they are applying for. Or if it is for school admission, the content must indicate their scholarly capabilities, achievements, and special skills.
Highly recommended. Your letter should contain a brief summary of why you are recommending them. You must remember that you should have sufficient documents that could back up your judgement.
Providing information. Your letter of recommendation should contain offer of providing more information on the person you are recommending. Make sure to only provide special information if it is appropriate and discussed with the person you are recommending.
Provide your contact details. When you conclude your recommendation letter, you must include your contact details. Provide your return address, landline number, e-mail address, and your complete name and signature.
Personal Recommendation Letter Sample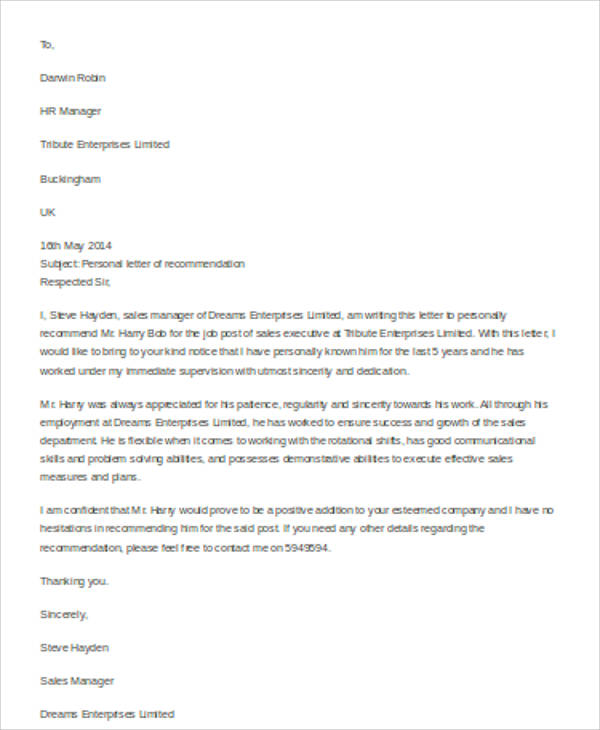 Personal Recommendation Reference Letter
Sample Personal Tenant Recommendation Letter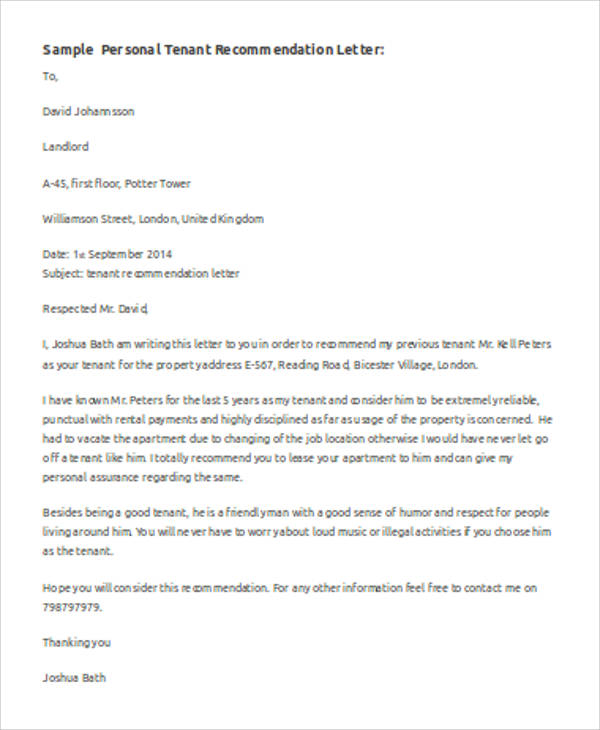 Whether you are the requester or the requested, you need to take note that there are different kinds of recommendation letter depending on what the candidate needs. Some students would need it for college admissions, school transfer, or perhaps they need Letters of Recommendation for Scholarship. Some friends or colleague may ask you to help them write a recommendation letter for job application or for leasing properties.
Writing a recommendation letter can be time-consuming, but knowing the key points provided in this article, and using the sample recommendation letters provided as a reference material, should be able to help writing easier.