In an ever-changing world, one of the few constants is that people's houses still need cleaning. Are you up to the task? Well if you are, maybe you'd like to put your services into writing to help your clients avoid any legal hassle. That is where a cleaning contract comes into play. Before we dive into what this is and how you can make one on your own, take a look at our varied selection of cleaning contract templates. There you will find samples like a cleaning services contract, a window cleaning contract PDF version, and more!
14+ Cleaning Contract Samples
Restaurant Cleaning Contract Template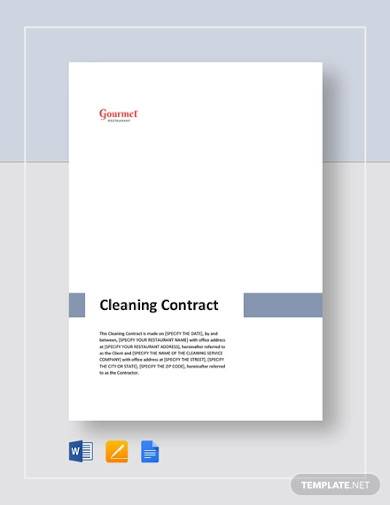 2. Cleaning Contract Proposal Template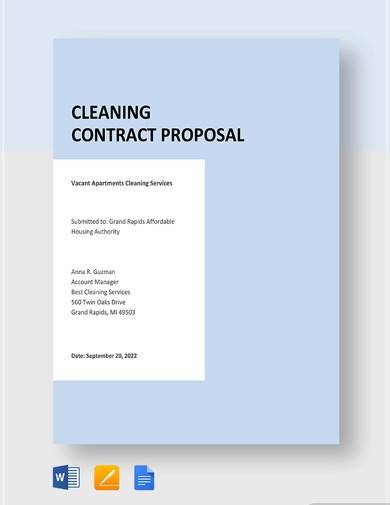 3. Cleaning Contract Sample Template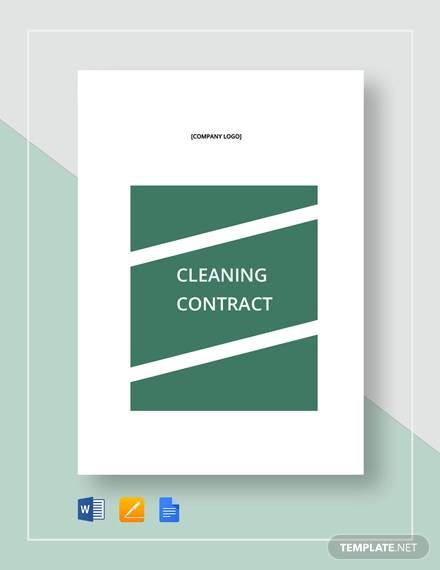 4. Carpet Cleaning Contract Template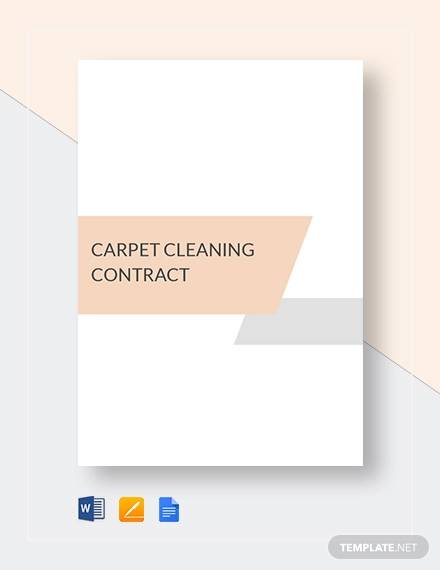 5. Sample Window Cleaning Contract Template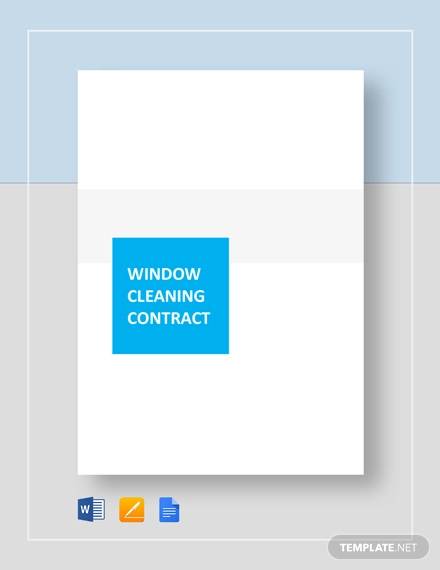 6. House Cleaning Contract Sample Template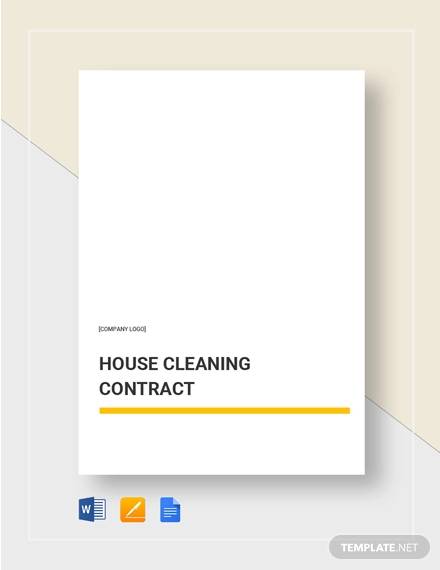 7. Cleaning Business Contract Template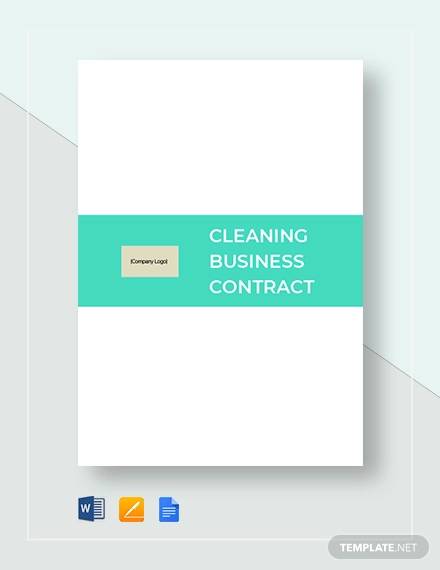 8. Sample Commercial Cleaning Contract Template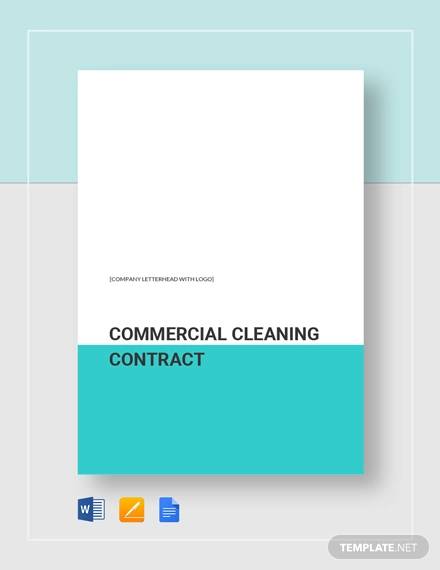 9. Cleaning Services Contract Template
10. Commercial Cleaning
11. Standard Cleaning Contract
12. House Cleaning
13. Cleaning Company Contract
14. Pool Contract
15. School Cleaning Contract
What Is a Cleaning Contract?
A cleaning contract is a legal agreement between an agency or establishment or individual and a particular business that is in need of cleaning services. You must have seen janitors and other maintenance personnel in malls or in your office. They are the people who are involved in a cleaning contract. In making an effective contract, all the elements of a cleaning contract should be included.
Tips to Create the Best Cleaning Contract
A simple but complete cleaning contract is often good enough. However, making it even more effective is preferable. Going the extra mile to create an excellent cleaning service contract agreement can give your clients a good impression of you and your cleaning company. It might even help you build trust and a long relationship with them. Below are some tips to create the best cleaning contract.
FAQs
What is included in basic house cleaning?
Among the acts that are included in a sample cleaning would be sweeping, vacuuming, and mopping of the floors. For the bathroom, there is the cleaning of mirrors, toilets, and showers. Then there is the kitchen, which will include wiping down all of the counters, sinks, appliances, and cabinet doors. The same goes for the individual rooms.
How much should a house cleaning service charge?
On average, the national cost of house cleaning ranges from $25 to $50 by the hour. The total charge will depend on how big or how small the home is, along with the type of cleaning sought out by the customer.
How long does it take to clean a house?
On average, it would take up to three hours minimum to clean an entire house for the sake of home maintenance. More in-depth cleaning will take much longer, such as up to five hours or more, depending also on the state of the house itself.
Now that you've read all about what a cleaning contract is, you're finally in a better position to create one yourself. You can either draft one from scratch with the help of the aforementioned tips in this article, or you can choose to browse for further templates. There are bound to be many useful examples out there, like a free printable cleaning contract, a free commercial cleaning, and even agreements like a termination of cleaning services contract. Don't waste any more time and act now for your clients' benefit!