A property contract is a written form of agreement between two parties. This contract is a specific kind of contract since it pertains to the purchase, the sale, the lease, the maintenance, and the management of a particular property. Most properties that are the usual objects of a property contract are immovable properties.
To briefly describe, an immovable property is any property that cannot be physically transferable from one person to another. However, the rights over an immovable property can be transferred through a sale or a lease. On this page, we are providing you with immensely helpful templates of property contracts.
Sample Property Purchase Contract Template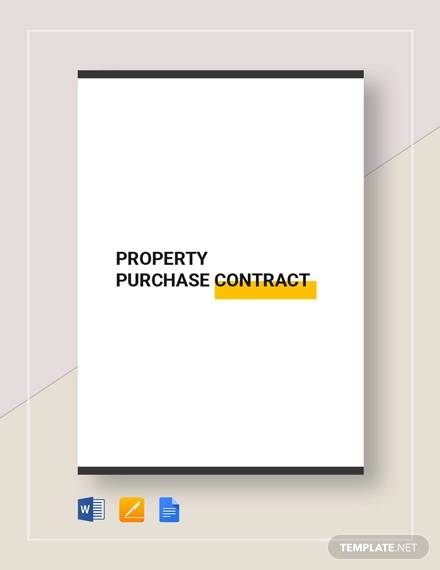 Property Contract Template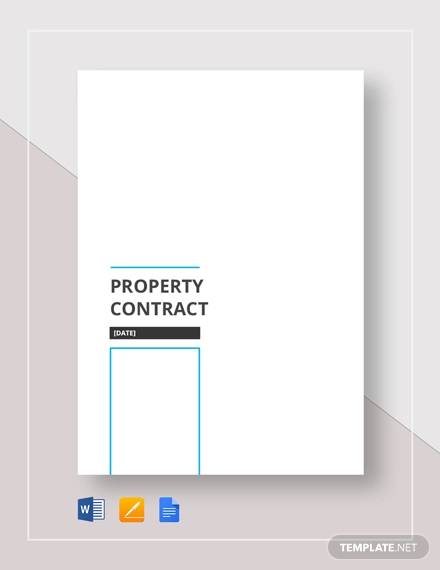 Commercial Property Contract Template
Property Sale Contract
Property Maintenance Contract
Basic Property Contract
As mentioned, there are varied types of property contracts depending on the action that gave rise to its creation. A property contract is created for the following reasons:
To sell a property
To lease a property
To assign someone to maintain the property
To assign someone who can manage a property
What Is a Property Purchase Contract?
This contract is drafted when you are selling a property. Usually it is the seller who prepares this contract. Here are some guidelines for you to follow should you be in the process of selling a piece of property:
If you are selling a large property, it is always advisable to consult a lawyer or any type of legal professional who can give you advice regarding the proper method or process of selling a property.
Afterward, you need to check the market for the average pricing of the kind of property you are selling. This is essential so that you would avoid overpricing and underpricing.
Then you may make a formal offer of the property for selling. Indicate the price you offer per unit as well as the expiration date of such offer.
When your buyer agrees to the offer, this is the time when you may draft a purchase contract.
To know more about this contract, you may check out our collections of Sales Contract Agreement and Property Sales Contracts.
Property Rental Contract
Property Management Contract
Property Purchase Contract
Property Agreement Contract
Sample Property Contract
What Is the Relevance of a Property Maintenance Contract?
In order to retain the level of profitability of a certain commercial property, one needs to make sure that such property's stellar quality is maintained. That is why, owners of properties hire individuals whose jobs are solely dedicated to the maintenance of a property.
If you are one such property owner or manager who is in the process of hiring a maintenance director or staff, you need to make sure that you are hiring this person formally. You can do this through a property maintenance contract.
This contract has the following benefits:
It clearly states the obligations of

the maintenance staff or director to maintain the property and in what specific way he/she is expected to complete this task
and the property owner to provide a specific amount of compensation for the maintenance service.

It provides the specific duration of time when the agreement to maintain a property is still enforceable. Hence, if ever the person hired fails to perform his/her job, then the property owner or manager may legally demand this individual to perform his/her task or formally terminate the maintenance contract due to the non-fulfillment of obligation.
For more references, check out our collections of Contract Agreement Formats, Management Contract, and Lease Contract Templates.