Bands start out playing just for fun. They start by playing some song covers in the garage. Then, they slowly transition to writing their very own songs and start doing small gigs. However, sometimes luck is just in their hands and they start doing bigger gigs.
It is then followed by countless invitations and then gig schedules just start becoming more and more hectic. This is one good sign that you should probably start drafting an amazing simple contract template that would help protect your band and your craft.
Sample Band Contract Template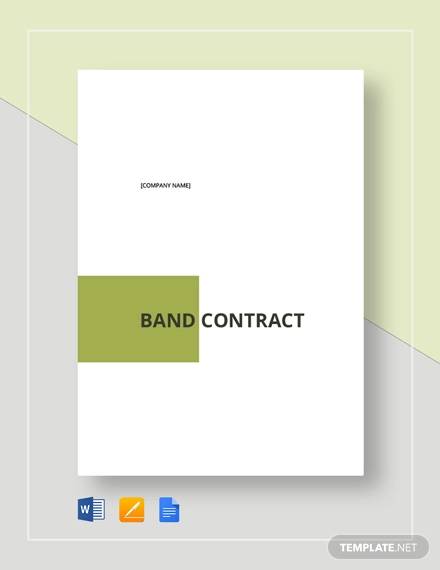 Music Band Sample Contract Template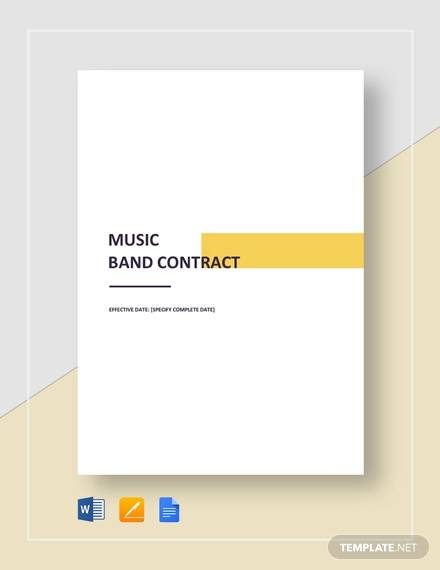 Sample Wedding Band Contract Template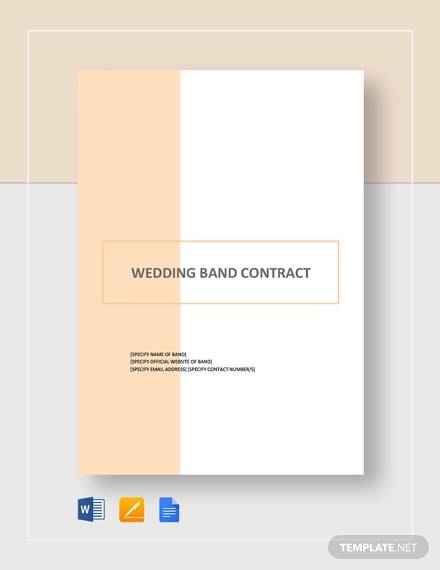 If you need a guide to drafting your very first band contract, we are here to help you out! Check out the contract samples in PDF that we have uploaded just for you! We will also include a guide regarding the importance of band contracts. You will surely thank yourself for drafting one early on in your band's career, especially when issues start coming up. Ready to find out more? Read up!
Sample Band Performance Contract Template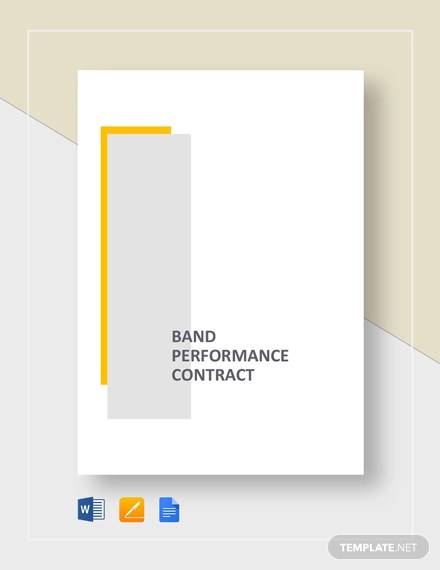 Band Contract Template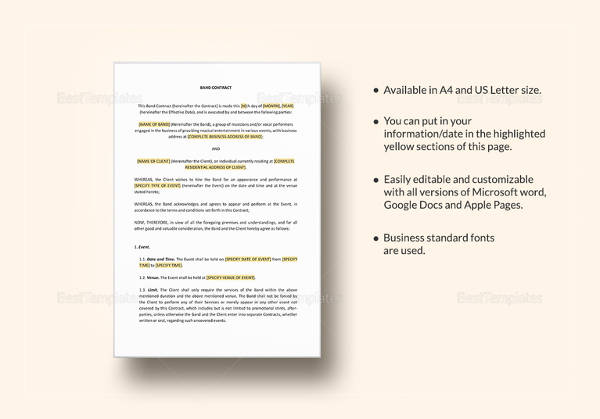 Blank Band Contract
Band Performance Contract
What Is a Band Contract?
Basically, a band contract template is a formal handshake that you have with event organizers in the form of a document. It may be formatted in different manners. The main purpose of the band contract is to ensure that all the expectations of your band during the event will be met.
It will also help to maintain the commitment of each member of the band. It also helps to describe the role of each member of the band, responsibilities, as well as the levels of ownership of the members. Financial concerns and fees will also be addressed in the contract. You can also see videography contracts.
Why Are Band Contracts Important?
At some point in your band's career, disputes and problems might arise. Having a contract agreement will help to iron things out when push comes to shove between the members and the event organizers. Just think of the potential problems that might arise between the members that could potentially affect the performance contract of the band and do your best to handle each professionally.
It can seem like a boring process but it will help to maintain the fun in playing music together. It will help to keep things harmonious between the band and the organizers, as well as help you focus on the music that you will be doing together.
Live Performance Band Contract
School Marching Band Contract
The Coverage of the Band Contract
The basic contract templates that you will be drafting for your band should be simple and should act as a guide to clarify any questions that the band members as well as the event organizers might have and address the issues that might arise. Some of the topics that would  be covered in the contract are the following:
Specific requests that each member might have during gigs regarding the sound system, wires, cords, microphones, and other equipment.
The minimum amount that would be asked for a specific amount of time or number of songs to be played.
Preferred time slot if available.
Drafting a Band Contract
Creating a band contract should not be such a tedious task. Here's how you can get a head start.
Meet with each member of the band. If you have a manager, it is best that he/she would be included in the meeting as well. Make sure that there are no distractions such as mobile phones, tablets, and computers. You can also see music contract samples.
List down the areas that you would like to cover regarding playing during big events and small events.
Go over all that you have listed down. Review which ones are relevant and irrelevant.
Think of possible disputes that may arise and come up with a compromise.
Draft the agreement. Check out some free contract templates and use it as a reference for making the contract of your band.
Hire a lawyer to go over your contract and ask which areas need more attention and which areas need revisions.
Assign signature blanks for each member of the band, the band manager (if you have one), and one for the contact person of the event where you will be playing.
While working on your band's contract, you can also take care of copyrights and patents that your band can have. You can check out How to Obtain Permission to Use Copyrighted Material if you are planning on using a few lines or a melody from other songs.
You can also take care of the trademark of your band's name and logo and you can also refer to Guide for Registering a Trademark in the USA to learn more about registering a trademark. Once you have everything taken cared of, you are now ready to share your band's music with the world! Good luck!