Proper planning is the key to spending time properly. A good start in plotting the things to happen is basically getting a calendar that is appropriate for you, your needs and your taste. Sample Calendars offer a variety of printable calendar samples that you may use.
Weekly Budget Calendar Template Sample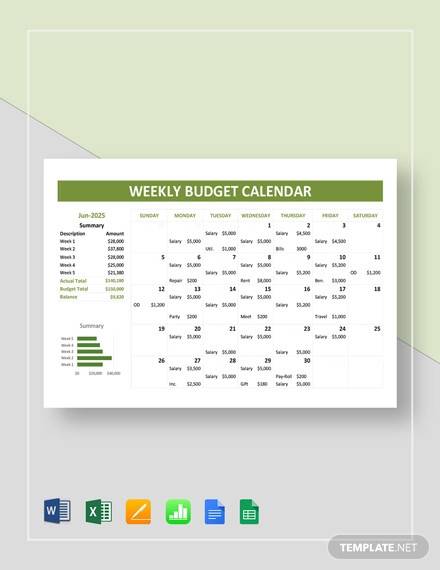 Weekly Event Calendar Template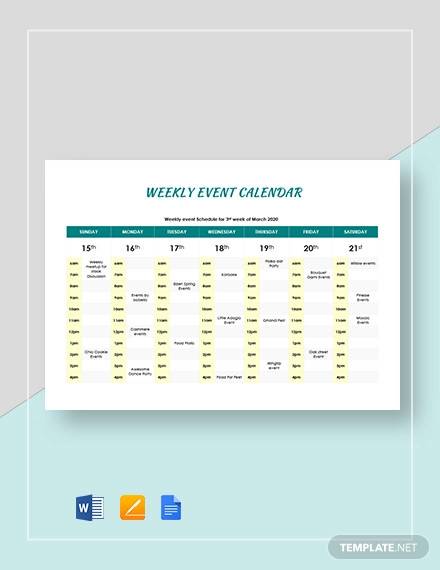 Weekly Academic Calendar Template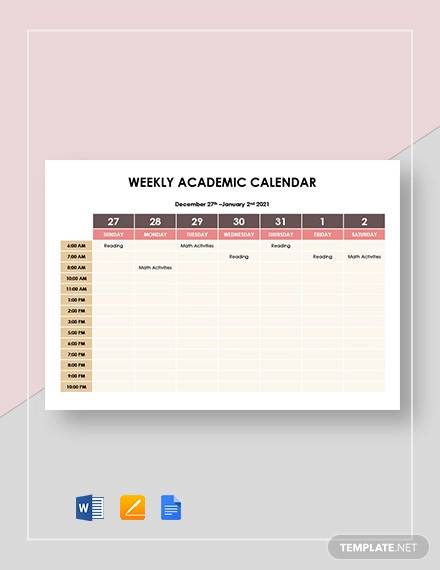 Sample Weekly Marketing Calendar Template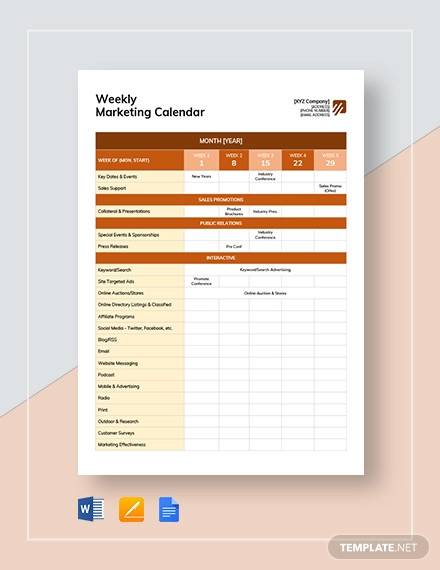 Time is something that you cannot get back. As said, a time wasted may not be used again for better purposes that you plan on doing. Once the days have flown, there is no chance that it will give you another try to redo what has been done, or change the things that have already went by.
Hourly/Weekly Printable Calendar Sample
Printable Weekly Homework Calendar
Sample of Printable Weekly Calendar 2017
Printable Weekly Appointment Calendar
Weekly Meal Plan Printable Calendar
The type of calendar that will work for you mainly relies on your needs as a person and the things that you need to keep track on. It can be about the food intake plan that you must follow, the assignments and tasks that you need to do per day,
your weekly schedule, or even the appointments that you need to be at. You need to make sure that before you start plotting your schedules on a calendar, you already know the purpose of why you are doing it.
One of the most popular types of calendars is the weekly calendar as it shows you a preview for seven days—not too short nor too long of a period of time and it gives you details on what is needed to be done on a specific day.
However, you can also try using an hourly calendar if you feel like you need to meet certain deadlines and you need to tick items off the list on specific hours of the day. You can check a few layouts of this kind of calendar at Hourly Calendar Samples so that your entire day will be planned well.
For more calendar types that may suit you, please go toSample Printable Calendars
Printable Daily/Weekly Calendar
Printable Weekly Activity Calendar Sample
Printable Preschool Weekly Calendar
Printable Weekly Calendar Worksheet
Blank Weekly Printable Calendar
Getting a calendar for yourself is truly helpful as it lets you track dates, put notes on days where there is something special happening,
and oversee what is to occur for the next weeks or even months. It helps you to become more organized and it lets you set priorities in a timely manner.
Moreover, calendars are not only for personal usage now as companies and other establishments like schools already use them to keep track on important dates and to plan activities and events well.
Hotels and other industries that require planning in terms of operations have also been using calendars for a long time.
May you be an individual or a group, getting a calendar is a big help as it promotes proper time management and planning, may it be just for a short term or a long period of time.
There are a lot of things that will change should you take care of your time management. You can do more activities and you will know if you still have spare time to do extra things that you wanted to try.
You may get your ideal calendar at Free Blank Calendar Samples so you can already start spending time the best way possible.