Everyone needs to maintain a monthly calendar in their lives to get things done smoothly. A monthly calendar helps to plan the month's tasks beforehand and go on to execute them as per the plan to achieve progress in personal and professional life. The following Calendar Templates have different representations such as you can write down the strategies for the annual goals and then divide the goals into 12 monthly parts to keep on achieving them to reach the ultimate goal.
Monthly School Calendar Sample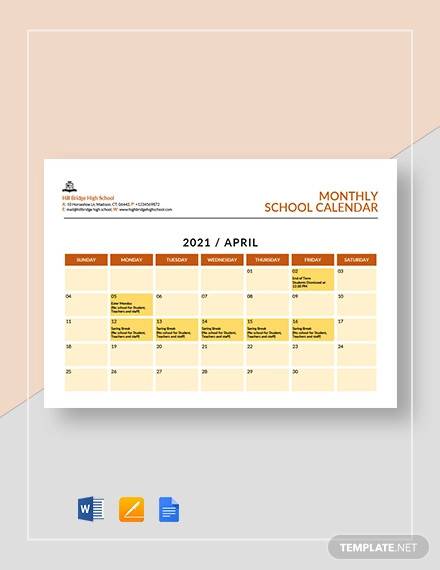 Monthly Event Calendar Template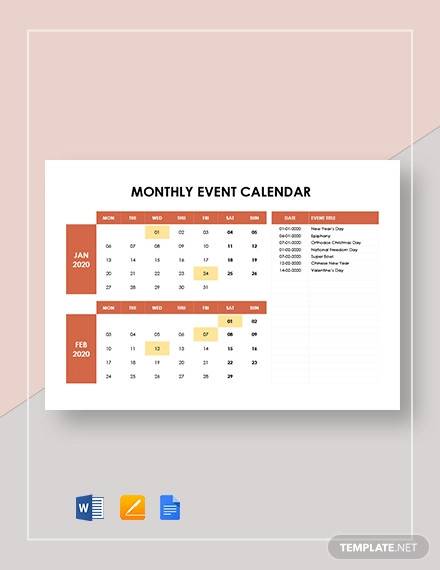 Monthly Reporting/Remitting Calendar Template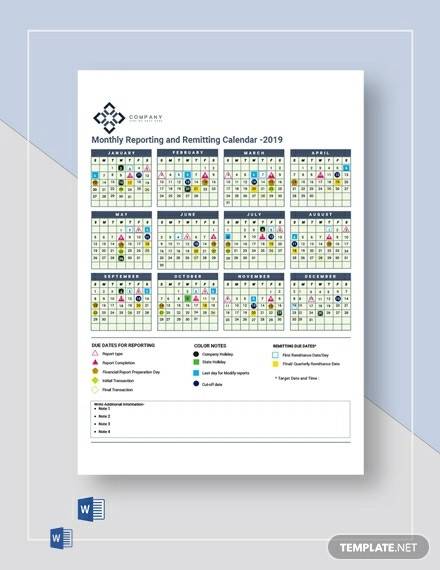 Sample Monthly Training Calendar Template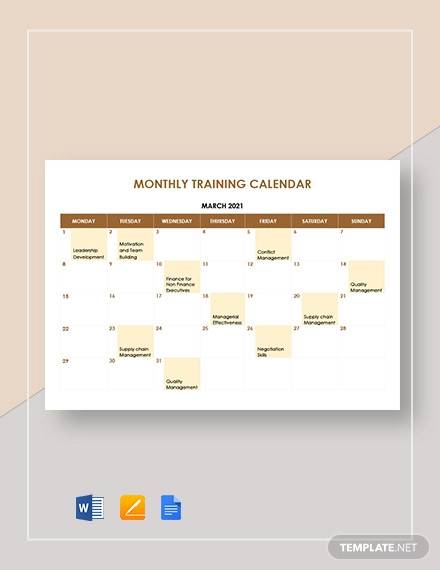 Monthly Accounting Calendar Template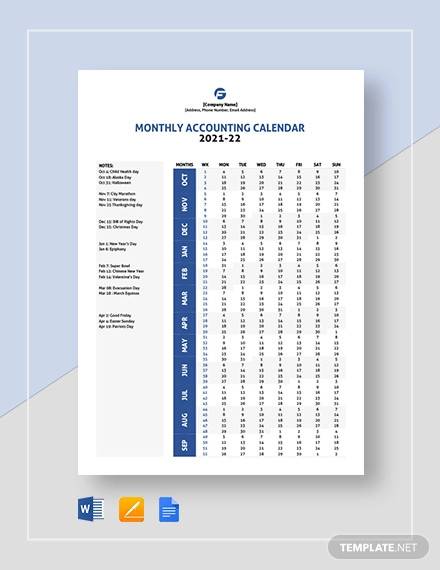 Monthly Budget Calendar Template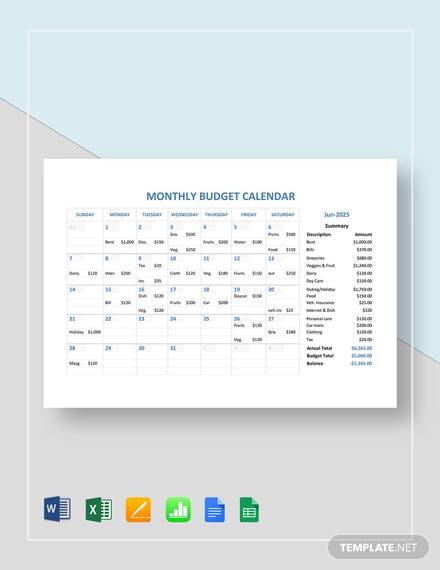 You can also write about the appointments you may have with timing and the person's name and can write down the daily activities just as you do in a calendar to rate yourself in future.
Monthly Planning Calendar
This is a complete monthly planning calendar with a nice format. It is clean and objective specific. The first column consists of the strategies or the purposes to be fulfilled. As many topics as needed can be written followed by the annual goal that must be achieved in that particular subject. Then there are 12 columns for each month, and it comes with multiple samples to illustrate the best use of such calendar.
Monthly Blank Calendar
This is a plain monthly calendar. It contains all the days of a month in medium sized boxes, and any tasks or achievement can be written inside them. This will help to evaluate the monthly performance and set new goals for the next week. A person can also rate a day based on its achievements to improve on a daily basis. This blank calendar is quite convenient to use and list daily activities with ease.
Monthly Appointment Calendar
This is a monthly appointment calendar. It can be used to note down the meetings in a month with individual notes and timings. It has provision to list the holidays and the persons' names with whom you have an appointment. It also has the calendar of the month along with the previous and next month for convenience. It can also be used by the sales representatives to note down the appointment he needs to have on a regular basis.
Sample Monthly Meeting Calendar
Sample Monthly Meal Calendar
Sample Monthly House Calendar
Sample Monthly Menu Calendar
Month at Glance Calendar
Usage
A Monthly Calendars helps individuals to keep disciplined in their lives. It supports the management of a company to handle teams who are working on a big project efficiently. People can list their daily activities on the provided monthly calendar and rate them accordingly to make progress in the upcoming days.
One can keep track of the appointments with timings and person details. They act as event planner and holiday planner for busy people. People can adapt new strategies and set long-term annual goals and divide it into 12 modules for 12 months and keep on achieving them one by one to reach the ultimate goal effortlessly.
Target Audience
The targeted audiences for monthly calendar samples are pretty much everyone starting from the ordinary people who want to keep track of their daily activities to the professionals who are busy in their working lives and want to keep track of the milestones to be achieved in a given period.
It also helps the management to divide a big project among the teams to achieve a milestone on specific dates and complete the project as per the plan. For a company, they can form different strategies to achieve growth annually and create different tasks to be completed on a monthly basis for the ultimate goal. You may like Event Calendars.
Benefits
It helps to keep track of your activities so that you can check whether you are on the progressive path of not. You can form strategies to achieve personal and professional growth by setting an ultimate annual target and then form 12 steps to achieve it bit by bit every month.
It reduces the stress and pressure and helps to plan things ahead of time to know what's coming. It is paramount for the busy people to schedule appointments, keep track of events and other necessary things to avoid making a bigger mess.
The monthly calendar samples provided above are tailor-made to cater to all your needs to list the activities on a daily, monthly and weekly basis. You can also keep track of the appointments. On a corporate level, such calendars will help to achieve the milestones and modules successfully, and it will lead to better management and progress in both short and long term.