The Sample Calendars in this article are available in PDF (.pdf) format, which can be easily printed or saved to your portable device. These samples are dedicated for anyone who wants to organize their daily activities and keep track of what their future appointments would be.
Daily Event Calendar Template Sample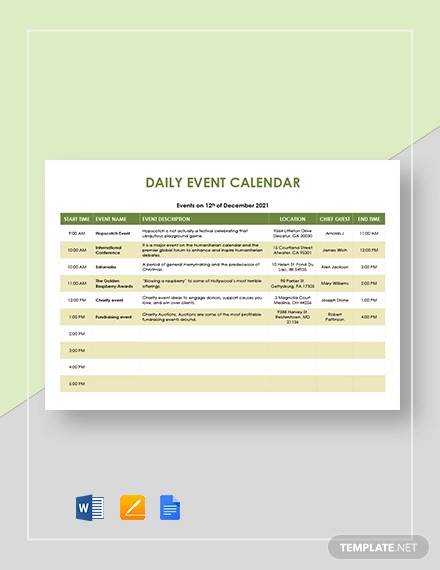 Free Daily Event Desk Calendar Template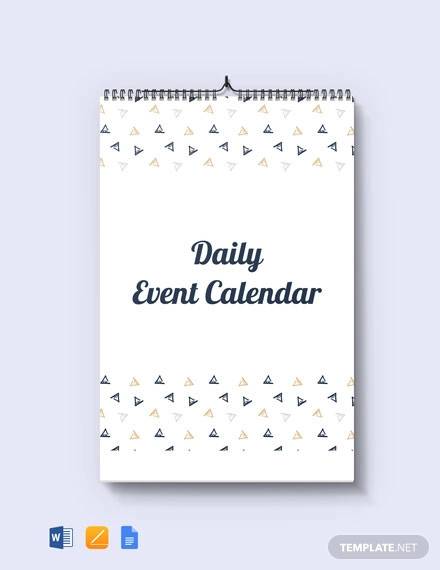 Free Daily Appointment Calendar Template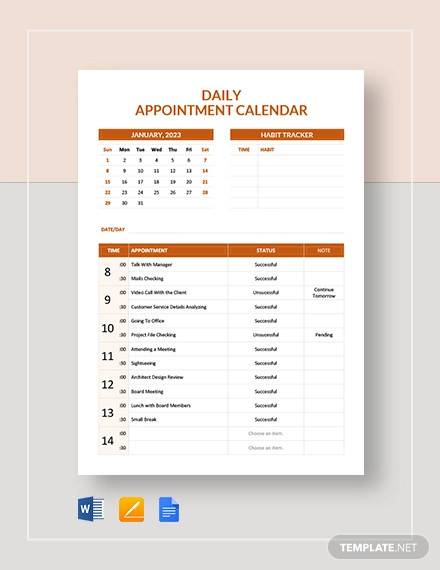 Keeping track of significant dates is essential especially if you are a very busy person. You need to make sure that you do not miss any important dates, and you can do so by using calendars. Despite having electronic calendars in our mobile devices nowadays, paper calendars still prove to be an important tool used in offices and students in order to organize daily tasks.
Blank Daily Calendar Printable Example
Daily Holiday Calendar Printable in PDF
Daily Printable Program Calendar
How to Effectively Keep a Calendar
Using a calendar does not require rocket science as it is not that complicated. In this article, we will give you a few tips that you can use in order to make your calendar-keeping more organized and more efficient. These tips are useful for both Weekly Printable Calendar, which gives you a quick over view of your weekly agenda and Free Blank Calendar, which will be great if you want to have a more customizable calendar sample.
Take time in choosing one that you like. Take into consideration if you would want a calendar that you can bring around or one that you can display at home or on your office desk, if you want a large amount of space for writing down notes, or if you want it to look cute or formal.
Choose the location where you want to display your calendar. Always keep a pen near the calendar so you can easily write down the important dates as soon as you know when they are going to be held. This way, your calendars will always be updated.
Frequently check your calendar to keep yourself up-to-date with your own appointments.
Back up your physical calendar in your electronic calendar.
Daily School Calendar Printable in PDF
Daily Instructional Calendar Printable Sample
Are Paper Calendars Still Necessary in the Digital Age?
Despite the fact that the world is becoming more and more digital these days, paper calendars still are important as they are still seen being used by schools, offices, and even households. Calendars will always be an effective way to show the schedules and daily activities of a person. With paper calendars being very simple, a lot of people still prefer to use them compared to the electric calendars in built-in tabs and mobile phones.
Using Sample Daily Calendars
Tracking your daily activities is very important, especially if you are a very busy person. This ensures that you will never miss any important appointment assigned to you or you have been invited to. If you want to do just that, these Free Printable Calendars will be very beneficial to you. The simple design that each one has will be easy on the eyes and will be easy to understand. You can use them whichever way you like.
Since all of these are in PDF format, these can be readily printed. They are also downloadable directly from this page making them very accessible. If you opt to just save them, they also won't take up too much space on your device as they are very small in size.
You can also take a look at our Printable Yearly Calendars.