These travel templates for keeping all your travel plans on track are really simple to download and use. These come in several formats including excel and can be of a variety of types depending on key factors. These are not only beneficial for transportation services, but can also be used by travel agencies and family vacations. These have well mapped sections like, trip notes, including start and end dates, number of travelers, pets (if any), duration, arrival and departure of certain transportations like flights, trains, Road Trip Itinerary or others whatever is to be availed, arrival time at destinations along with the departure timings an event timings.
Itinerary Planner
The itinerary planner template features a package of eleven printable documents including documents like daily plan, travel research, travel information, packing list etc. All these documents are well formatted and depict information in an organised manner. You can easily print these documents and use them while you go for travelling.
Example Travel Itinerary Template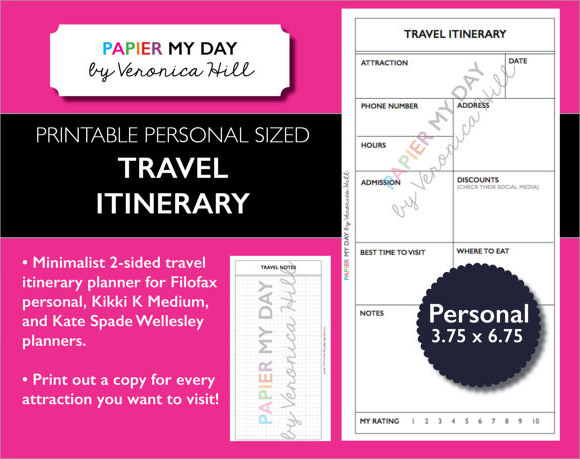 The example travel itinerary template comes in PDF file format which is easy to download and use. You can easily track all the information about your visit to a particular place. It helps in keeping track of attractions of that place, admission, discounts etc.
Tour Itinerary Template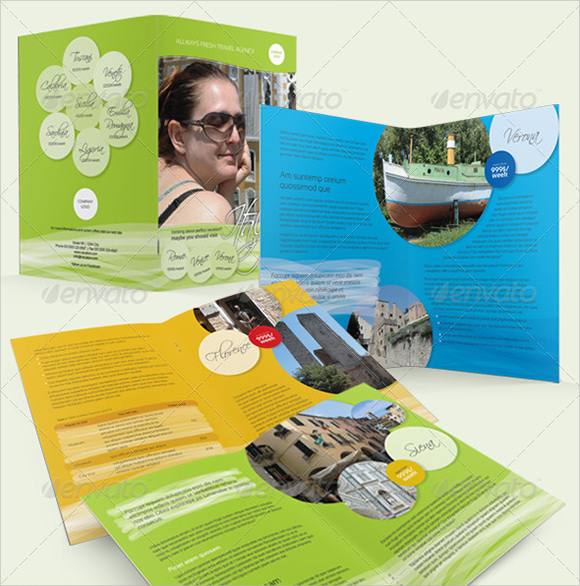 The tour itinerary template provides you with a holiday travel brochure. This travel brochure has three different bright coloured schemes included in file so as to provide you options. You can also replace images in it with the ones of your choice. Also, help file is included in it for your help.
Format for Travel Itinerary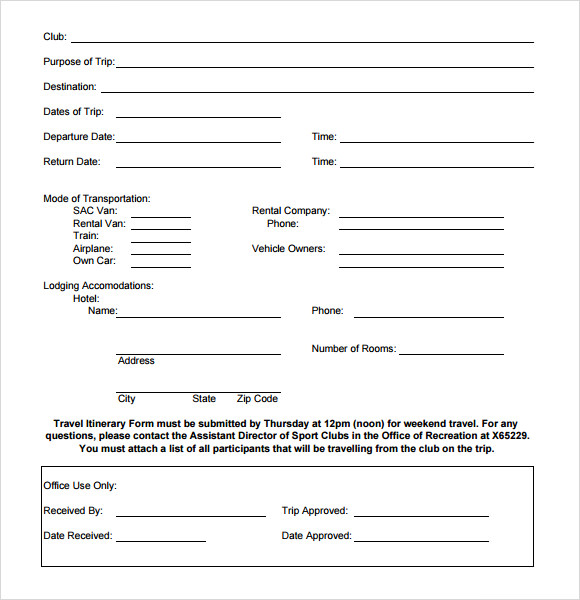 web.jhu.edu
The format for travel itinerary template features travel itinerary form. This form depicts all important information required to be present in it like club name, purpose of trip, destination, dates of trip and more. Designated spaces are provided in it for writing the information.
Travel Itinerary Template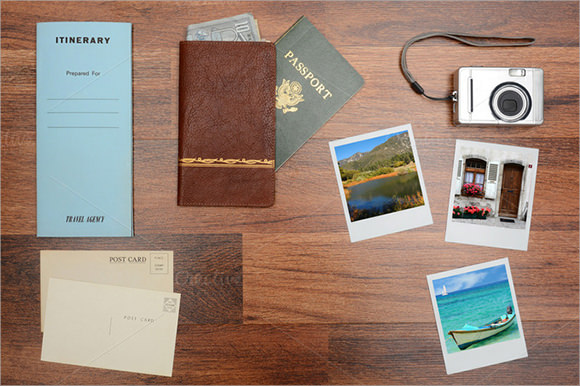 Sample Travel Itinerary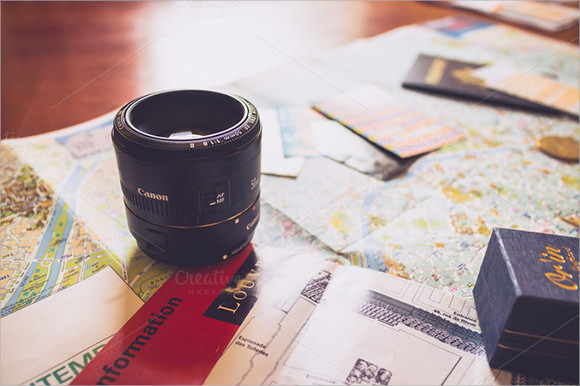 Leather Travel Itinerary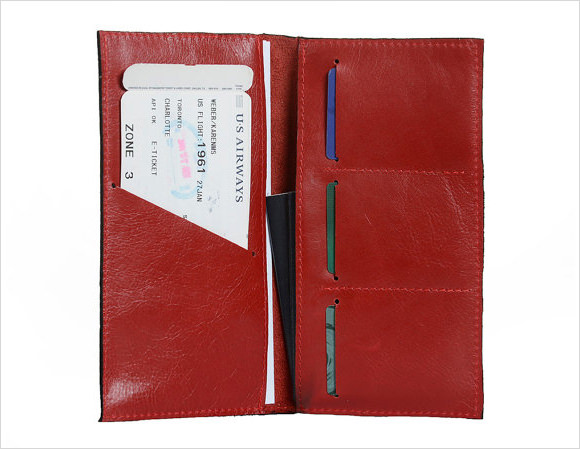 Why is the Travel Itinerary Example Template Needed?
The travel itinerary example template is needed for helping you in planning your journey effectively. There are different types of templates provided in it for your help like one which provides you with various documents needed for travelling or the one that features form for filling information about travel in it etc. You can also see Business Itinerary Templates
All these templates make it extremely easy for you to keep record of all information about travel itinerary. It is also needed for cross checking the travel itinerary if you have made it already. With the help of all the examples featured in these templates, you can never go wrong in drafting travel itineraries on your own.
When is the Travel Itinerary Example Template Needed?
The travel itinerary example template is needed at the time when you are going to travel somewhere as it helps you in planning the tour perfectly. All the information that you would need to know about your trip is depicted in it. The examples provided to you are needed when you want to draft to your own travel itinerary by depicting you what all content should be included in it and how all content is to be depicted.
Also, these templates are needed when you just need to have the proper format for drafting it as they also provide you with blank formats that can easily be printed and used by you.
Benefits of the Travel Itinerary Example Template
There are various benefits that we get from downloading travel itinerary example template like it helps in planning as well as organising all the information about your tour. It helps you in packing the stuff you will require while travelling, the documents you will need, the estimated budget of your tour etc. which will help you in making your tour more stressful and enjoyable. You can also see Event Itinerary Templates
Also, the formats you get in the templates can be reused number of times by you so you can use them every time you need to draft the travel itinerary. You also get to save your time by using these templates as they provide you with formats which are well drafted and you can straight away download and print them for use.
The travel itinerary example templates are easily available on internet. They help you in drafting travel itinerary easily. You get to know how these templates are drafted with the help of examples which are provided to you in these templates. Also, you get various designs and formats in it so that it becomes for you to find out and download the most desired one.
If you have any DMCA issues on this post, please contact us!