There is no denying that accounting is inclined as a very detail-oriented task and this may be tedious to most people when doing accounting work or when carefully balancing out their spreadsheets. While there is truth to this, our technology today has discovered and has developed several ways on how to help today's accountants' work more efficient and convenient. Perhaps one of them includes the use of balance sheets and efficiently working with digitized methods on how to come up with something easy and convenient.
Here you can find some Sample Sheets that you can use as a reference or as a guide to your accounting journey, for free.
Balance Sheet Template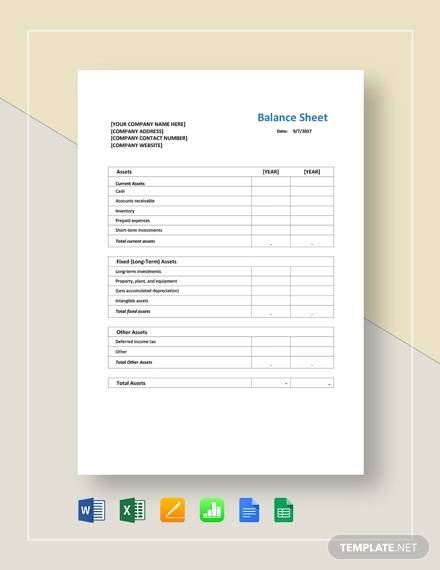 Simple Balance Sheet Template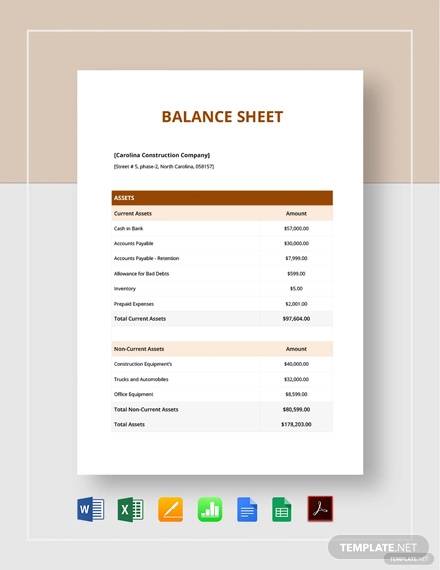 Monthly Balance Sheet Template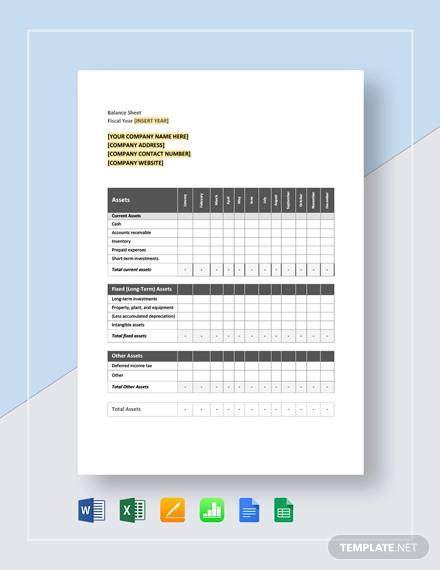 Quarterly Balance Sheet Template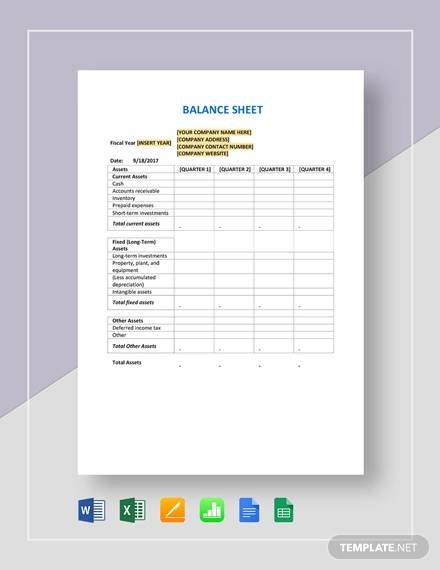 Proforma Balance Sheet Template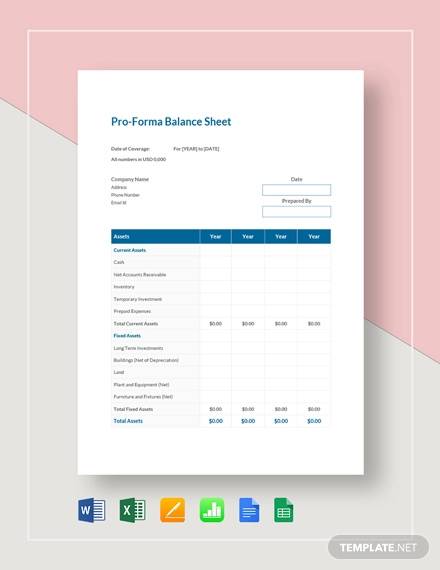 Accounting Balance Sheet Template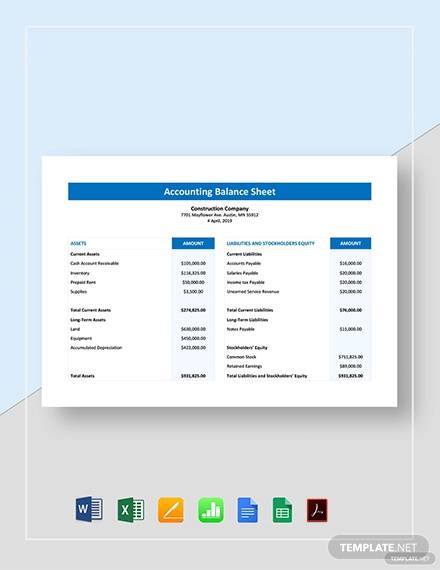 Classified Balance Sheet Example
Simple Balance Sheet Example
Personal Balance Sheet Example
Accounting Balance Sheet Example
According to Investopedia, a balance sheet is a summary of a statement of assets, liabilities, and seed money or capital of a business or any other organization at a specified time consisting of the income and expenses or liabilities over a period of time.
You can also check out some Sample Balance Sheets on this page as a reference or as a guideline that you can modify and download for free. And as for someone who wanted, who is accountable for, and who is responsible to balance accounting sheets, it pays to get familiar and to know what it consists of. These are the following:
Assets is something that has an economic value that a sole proprietor, a corporation, or a country controls and owns with the intent that it will profit or have a return on investment, according to Investopedia. You can also find an Assets section on your balance sheets. It is usually balanced out with your Liability section.
Liabilities are the company's or the country's expenses, debt, or allowance to keep the company or the country running and to keep it sustainable.
Owner's equity, according to accounting coach, represents the owner's investment minus the owner's withdrawals from the company or business plus the net income of the owner or minus the owner's net loss.
Consolidated Balance Sheet Example
Balance Sheet Example for Small Business
Balance Sheet Example for a Church
Balance Sheet Format
Whether it is a classified balance sheet or an unclassified balance sheet, there are definitely different kinds and types of Accounting Balance Sheets. Here are the following:
Report Format Balance Sheet – this type of balance sheet is one basic and commonly used along with other common formats. The report format shows the two columns consisting of assets and liabilities on the bottom and equity on the right.
Comparative Balance Sheet – this format of balance sheet shows year end and side-by-side balances for an easier evaluation. It is also used to evaluate balances. And it would also display as to whether or not the company's net worth is increasing or decreasing or its liabilities increasing or decreasing.
Classified Balance Sheet – this type of balance sheet is one of the most popularly used in companies. It breaks down assets and liabilities into subcategories for a more detailed and for an easier perspective. According to eHow, assets may be separated or classified into fixed assets and intangible assets.
Unclassified Balance Sheet – unlike the classified balance sheet format, the unclassified balance sheet does not use or break into subcategories, instead assets are liquidated first after actually balancing it out against the company's total liabilities.