There's an old saying in the occupational arena that still holds today; "time is money." No matter how well written a report can be, how organized the thought is paced, or how clear the flow of rhythm is constructed, no one will ever want to read a wall of text. Furthermore, business reports are an essential aspect of any successful evaluation as they hold vital data that can be used to create more progress in the company, so finding a balance is needed. To successfully utilize information gathered through intensive research without making your readers feel like they have to arm wrestle a juggernaut of a textbook with their eyes and minds, don't give them a lengthy, herculean task to read — a summary of all the critical details will suffice.
Sample Summary Reports in PDF
Summary reports are what businesses turn to when they want to make relevant information available. In some cases, however, summary forms can be used to request detailed and concise information about any person. Though there are several forms of summary reports, we have compiled some of the most common types of them here at sampletemplates.com.
1. Summary Report Template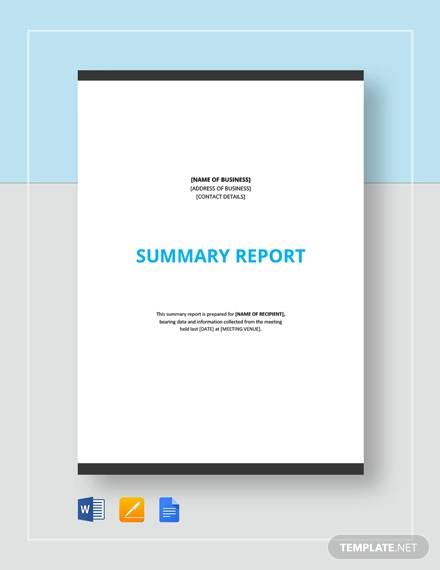 2. Report – Test Summary Template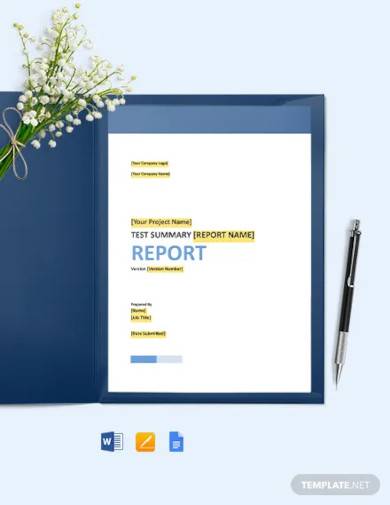 3. Test Summary Report Template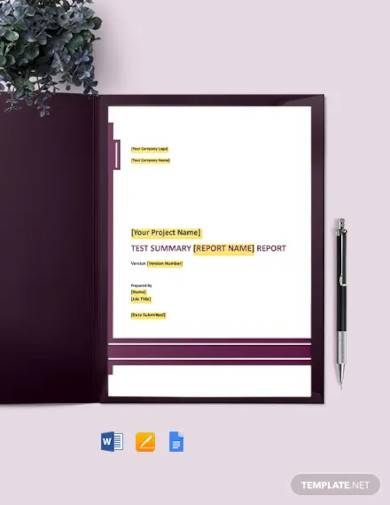 4. Executive Summary Report Template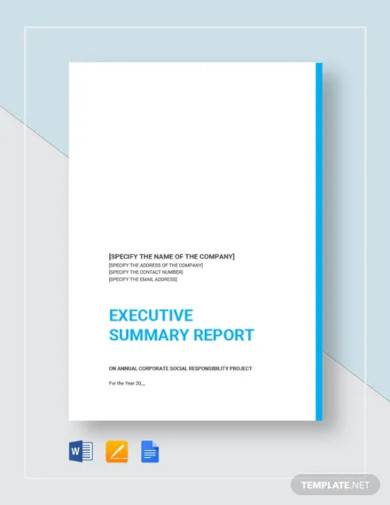 5. Project Summary Report Template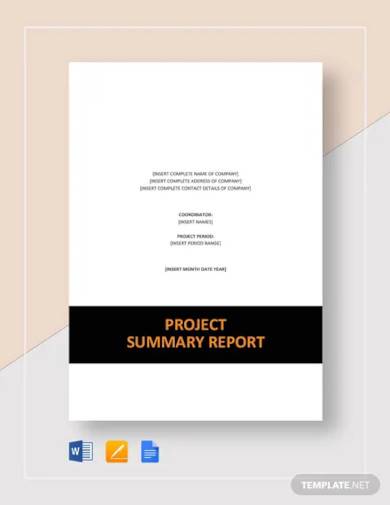 6. Business Trip Summary Report Template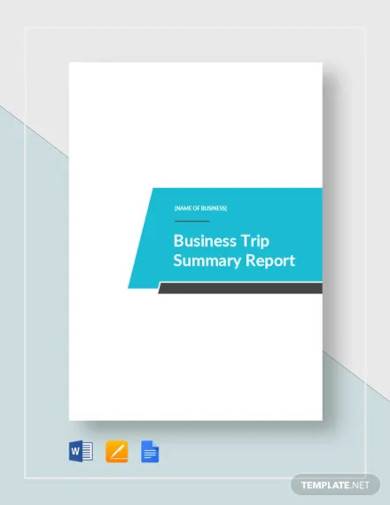 7. Meeting Summary Report Template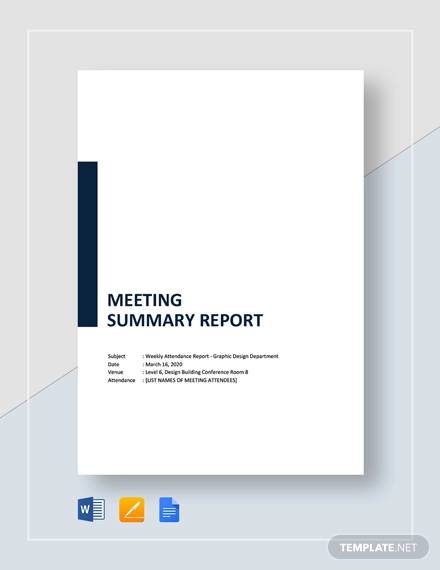 8. Free Weekly Summary Report Template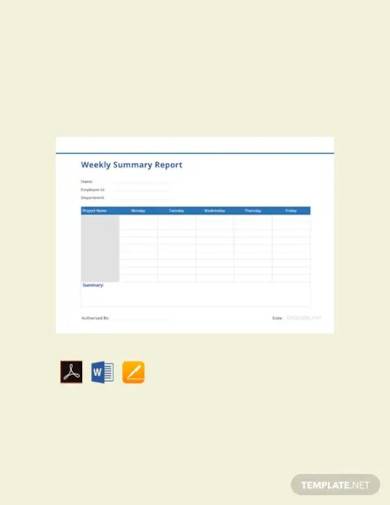 9. Sample Summary Report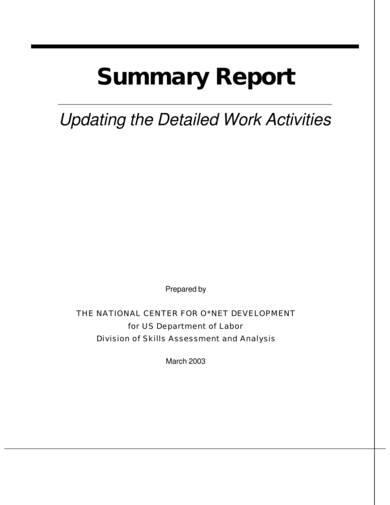 Summary reports can be used as practical assessment tools for activities, events, and performance. Not only do they contain quantifiable data that can be measured, but the information is also pieced together through easy-to-digest brackets of data that doesn't overwhelm the reader. However, when making one from scratch, there will be many difficulties if you have no idea what to do — unless you have a guide of course. This sample summary report was created for updating work activities in detail and is perfect as a means to convey your work in the right direction.
10. Sample Program Summary Report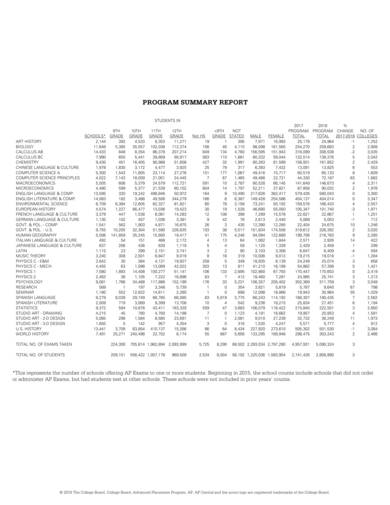 Not all summary reports consist of fancy words and flavorful grammar; sometimes, they're more calculative and numerical. More akin to a spreadsheet than an essay, statistical summary reports — as they shall be called for convenience purposes — are constructed to portray raw numbers and data. This sample program summary report can be used as an example for when you have to deal with numbers and statistics in the same manner as this college data spreadsheet talking about student numbers and subjects.
11. Sample Summary Report with Preliminary Recommendations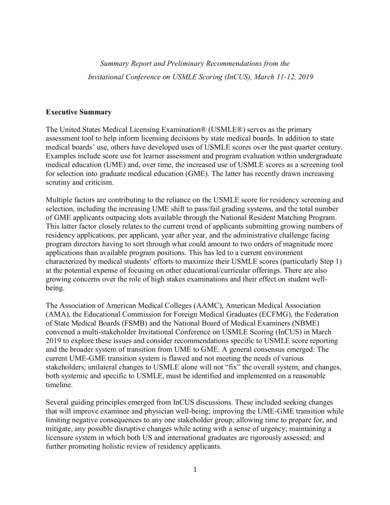 One of the end goals of a summary report is to produce preliminary recommendations. Preliminary recommendations are presented when solutions and possible changes can be made based on the indicated information. However, when it comes to executive summaries, finding a way to integrate data into the document seamlessly can be difficult if you do not know how; so having a guide is advised. To help you out, this sample summary report with preliminary recommendations is the perfect aid when it comes to those hard-to-integrate details and important notes of data.
12. Sample Pilot Summary Report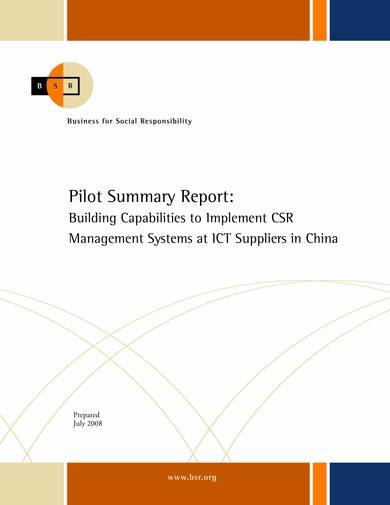 Feasibility studies tackle the practicability of a project's implementation and objectivity. They offer insight on what could happen should a policy, project, or procedure be implemented, how much of a reaction it could bring to the designated area, and provides information that can be used for further improvement. However, not everyone has time to read a 90-page research thesis, so the more "feasible" alternative would be to present a pilot summary report. Take time to read this sample PDF so that you can have a sense of how the document is to be constructed.
13. Sample Creative Summary Report
A high-quality business summary report is not made through the absence of creativity, but the proper utilization of it; in a more professional setting, this can be seen in word choice and sentence construction. In numerical summaries, it can be seen graph designs and how you arrange numbers to avoid triggering people with a bad case of trypophobia. However, when given full creative freedom to present a summary report, why not go all out? Looking at this sample creative summary report, the front cover's smart use of color schemes and photographs catches your eyes and herds them over to the important text — as any great design should.
14. Sample L&D Summary Report
Not all summary reports revolve around business projects and financial expenditures; sometimes, they're meant to assess the results of a company's activity or training program. Though the construction and wording may have a few variations, the general flow stays relatively the same. For example, take a look at this sample L&D summary report and how it still focuses on creating progress through analyzing the outcome, calculating effectiveness, and promoting the use of efficient methods.
15. Sample Chapter Summary Report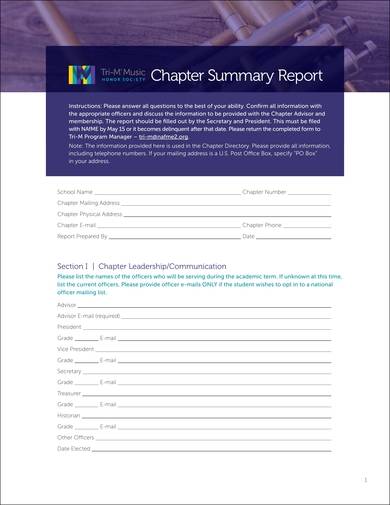 All right, let's get this straight; this isn't THAT kind of chapter summary report where you read a few pages of a book, write an essay on it, and then go home with your A-minus all hunky-dory. This type of report is based on the providing linkage between members of an institute or business affiliation within a specific location. Looking at the sample chapter summary report above, it seems more like a form than a letter correct? Due to the scale of data that must be computed — we're talking about an entire area here for the record — the information required is at a bare minimum, requesting only the essentials on a business form sheet to be filled out by the receiver.
16. Sample Conference Summary Report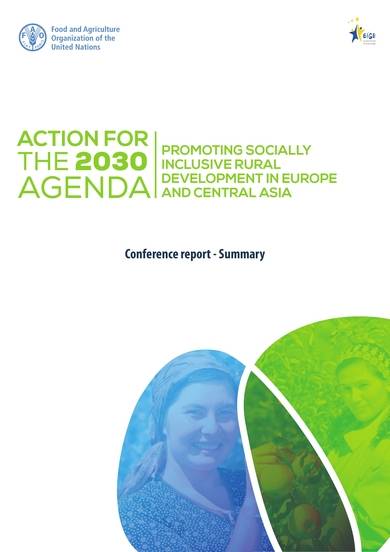 Let's set the scene; you and your organization just arrived from a conference that led you to a trip to Asia or Europe or wherever place the company could afford to send you, and now, out of the blue, your team leader wants you to create a summary report to document the entire event — which, let's be honest, if you're here you're probably looking for an idea on how to do just that. So what do you do? Well, here's a splendidly simple concept, why don't you try reading the sample conference summary report up there, take time to analyze the format, paragraph construction, and professionalism of it, and apply that to your output. Marvelous, isn't it?
17. Sample Monthly Summary Report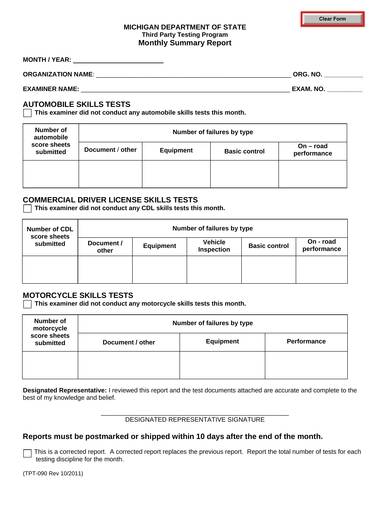 Sometimes, the agony of creating a summary report doesn't come from having to submit in bulk, but regularly. Now, this may not sound so bad at first, but over time, it will seem repetitive and unenjoyable. The problem of repetitive, however, can be alleviated by knowing the fact that summary reports come in many different layouts and styles (as you well may have observed through this article). The traditional letter format may soon seem mind-churning at a certain point, and numerical datasheets just hurt the eyes after a while, so why not try a layout that looks more akin to a checklist or survey? Something similar to this sample monthly summary report. It's a new concept and style that still fulfills its purpose; deliver valuable information in easy-to-digest pieces.
18. Sample Post-Seminar Summary Report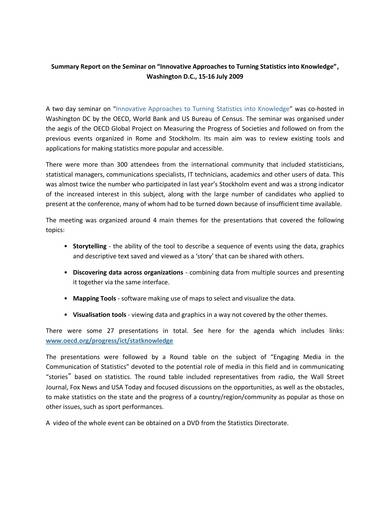 What you want to look for in a post-seminar summary report is the detailed analysis of the topics discussed during the session, their implications, and how they can benefit your company or institution. Similar to a conference summary report, the objective is to examine how the company can increase efficiency and effective utilization of resources based on the provided outcome (which is, in this case, what you learned at the seminar).
As you can see from the sample provided, there are multiple styles, formats, and methods in writing a summary report. Your report can be just as engaging, interactive, and enthralling as a good novel, while still maintaining the professionalism required of a business document — it all depends on how you employ the available resources you have.