This document highlights the monthly rent that one has to pay on renting the apartment. The property can be rented for both personal and professional use. The document highlights the mode of payment, amount, the date by which the rent should be deposited, the bank name, address, bank account number along with the terms and conditions. It also mentions the name of both the concerned parties.The sample monthly Home Rental Agreement is available in 2 formats – word and pdf. It can be saved and printed in any format. This document can be customized to suit specific requirements.
Sample Monthly Residential Tenancy Agreement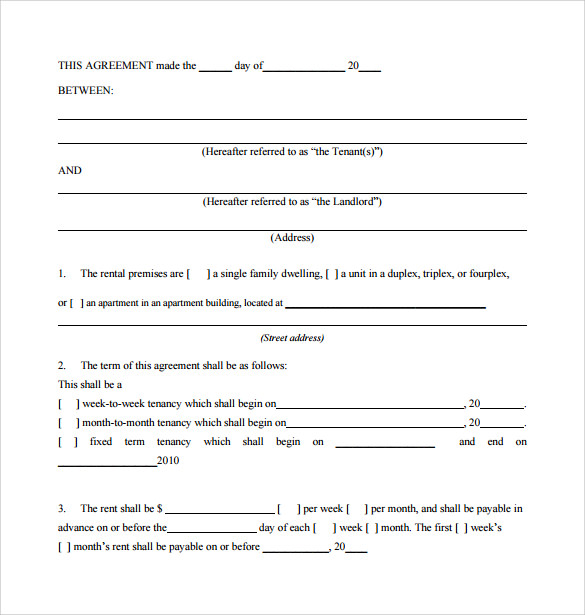 freeottawainfo.com
This template comes with all the details like name of the landlord and tenant, the amount of rent, how to pay the same. Hence using this template you can easily create your own monthly rent agreement easily.
Sample Monthly Rental Agreement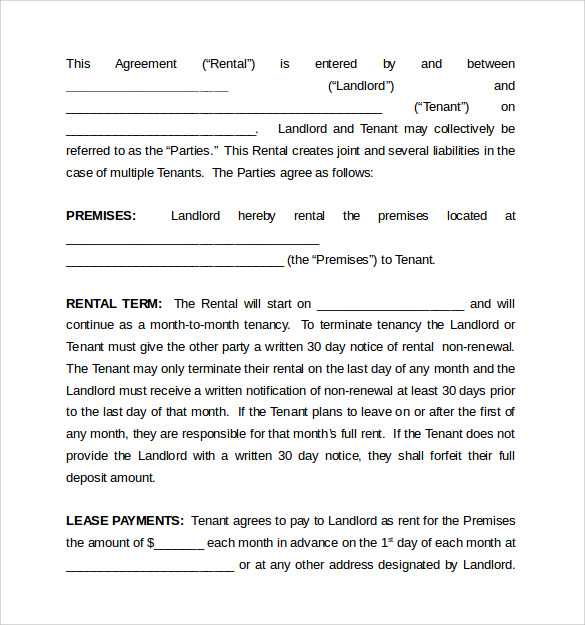 kingstonlandlordsupport.org
An appropriate rental agreement should consist of all the terms regarding the use of the premises, mode of payment and date. With this template, you can get all of them already entered for your perusal. You can use it instantly after downloading.
Monthly Residential Rental Agreement Sample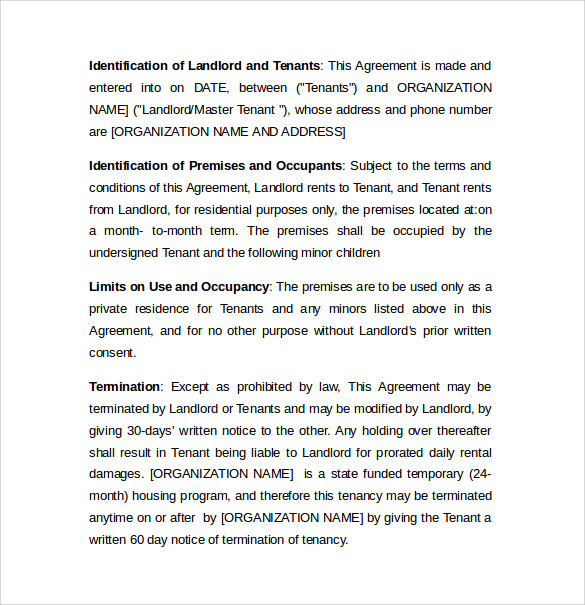 thpplus.org
Creating new agreement every month can be a tiresome job for every landlord, however, if you choose to use this template then the pain can go away and you can have your agreement ready within minutes. Fill up the details and take a printout to use it.
Sample Monthly House Rental Agreement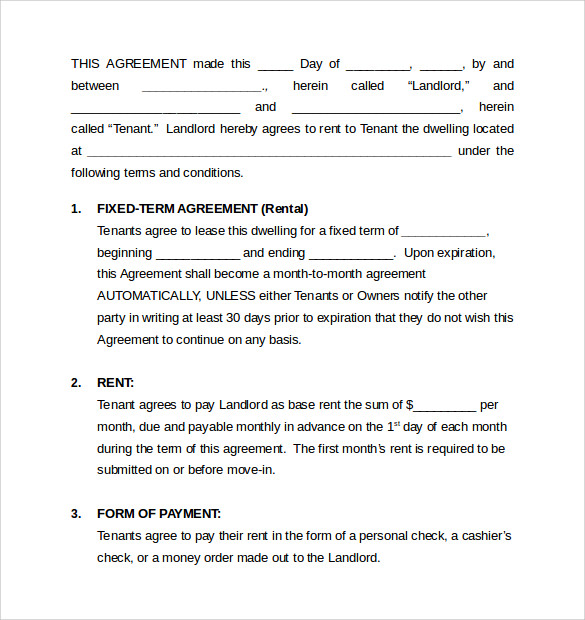 biggerpockets
Formal Monthly Rental Agreement Template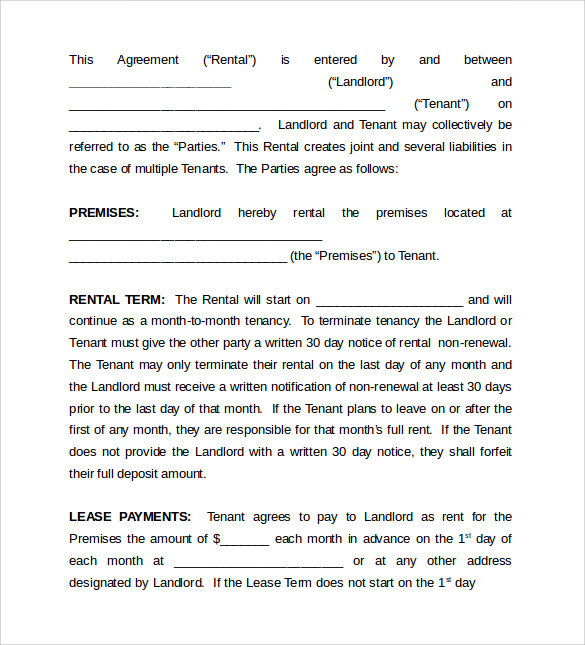 utahlegalservices.org
Sample Monthly Roommate Rental Agreement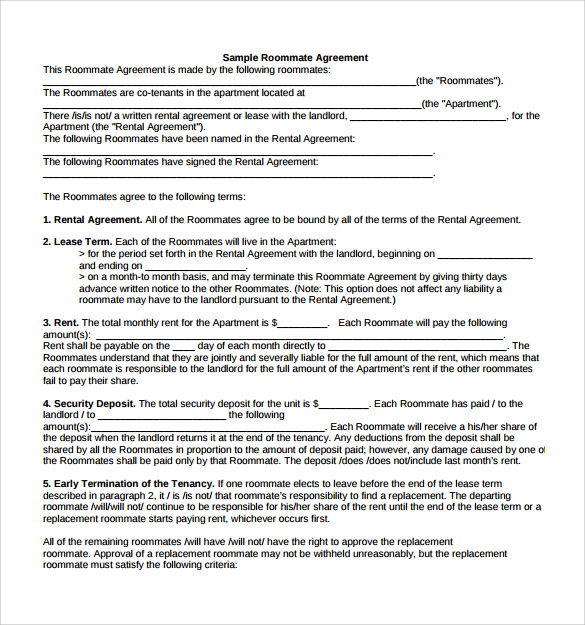 uky.edu
Monthly Rental Agreement Template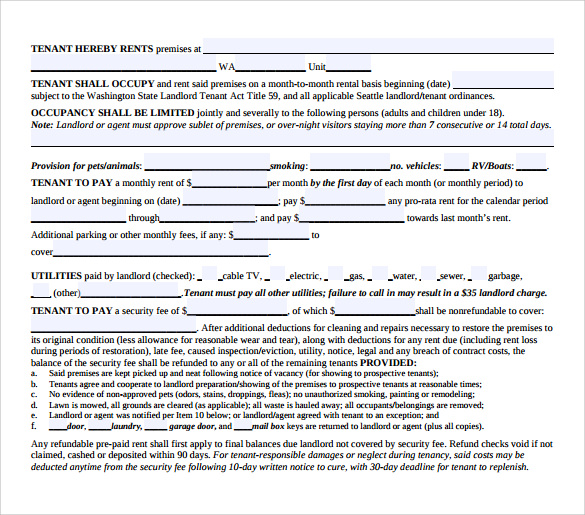 walandlord.com
Why Do You Need Monthly Rental Agreements Samples?
When you are creating your own monthly rental agreement, you have to consider a lot of things so that the agreement is foolproof and an ideal one for use. But this is always not possible for a person who is not very conversant with this subject. You tend to do mistakes and might omit some important points from your agreement. Thus in order to negate the problem you can take the help of the available agreement sample templates from the internet. These templates are ready to use and have all the possible terms and conditions included to give you a handy option.
When Do You Need Monthly Rental Agreements Samples?
If you are eyeing to let out your residential premises on rent, then you have to create and sign an agreement with your tenants. You can let it out on the monthly agreement or in a yearly one too. If you choose to do the monthly one then your job will be much tiring, because in that case you need to create and use the agreement every month with all of your tenants. But this is not always possible for one especially when you have busy schedules. Thus using the free agreement templates can help you enormously. You May also See Commercial Rental Agreements
What Are the Benefits of Monthly Rental Agreements Samples?
Free samples of monthly agreement templates are the best way to get the best of both the worlds together. When you are using them you don't have to write all the clauses and terms and conditions manually every time. These templates can help you to prepare your agreement in an instant so you don't have to waste your time.  Apart from that when you are using these kinds of agreements you don't need to compromise your work schedule. Whenever you need, just fill up the agreement and take a print out to use it and deliver it to your tenants.
Making agreement is not easy for everyone; hence with the use of these printable and free templates you can get benefitted.
If you have any DMCA issues on this post, please contact us!