One of the most awaited moments of employment is the pay day. After a certain number of days or weeks of work, finally your dedication is compensated with an amount you truly deserve. You can finally buy that bag you have been eyeing or that pair of shoes you have been wanting to have, or perhaps treat yourself and your friends to a dinner in a restaurant. You're getting excited, aren't you?
But before you go overboard with your spending, do not forget that you still have to pay for your rent, your meals, and your gas money; these are some things that you really need money for. In case there are times that you wonder where your paycheck has gone, below are Sample Reports for a business' expenses that you can check out. They can be quite helpful.
Simple Expense Report Template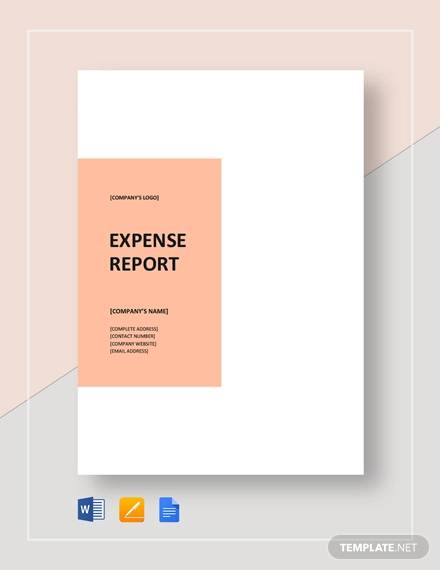 Monthly Expense Report Template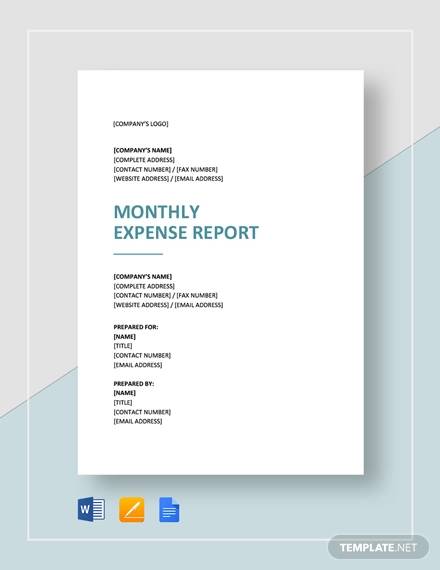 Employee Expense Report Template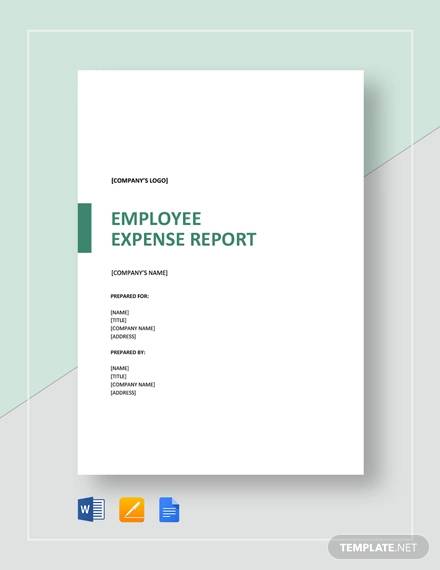 Simple Travel Expense Report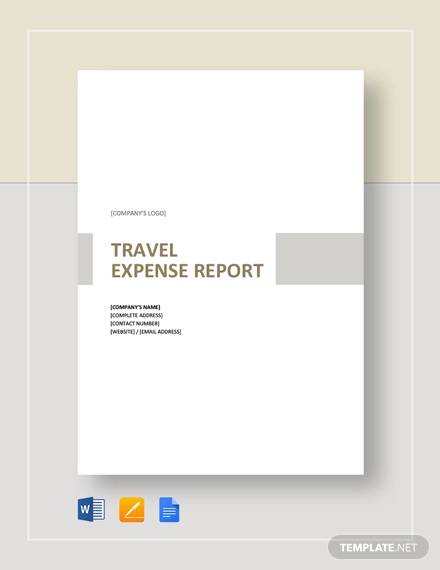 Trip Expense Report Template
Business Expense Report Template
Restaurant Annual Expense Report Template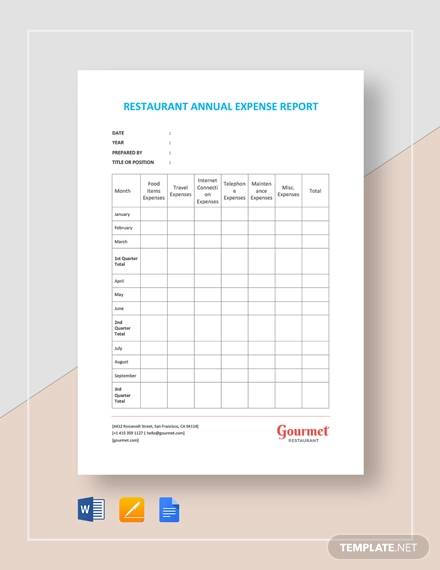 Sample Auto Expense Report
Basic Operating Expense Report
Blank Expense Report Example
Standard Revenue and Expense Report
Church Expense Report in PDF
Expense Report Form Free
A company is just like a person. In order for it to work and get clients, it has to give out money for the operations. There is a document that can record an account of its spending. It is an enumeration of items, products, and services—all of which it has paid for. It is called an expense report. This is so an establishment can keep track on how much is spent in the operations and the employees. Moreover, it is there for the following reasons:
It can control costs. Since expenses can actually be seen, this can help companies discern and plan for a budget and thus help in the increase of profit.
It shows transparency. It reports all the things charged under the company. Employees' travel and fare expenses, allowance, production and such are all documented. It therefore lessens the probability of financial fraud.
It can influence the makings and adjustments of expense policies. Employees can determine whether paying for a service or product is worth their costs or not. They can develop some strategies accordingly.
It can increase productivity. It is a good motivational tool. A business can see where the money goes and it can devise plans on how to reduce costs and instead find ways to earn more.
There are also other reports businesses should be concerned of aside from the expenses, such as Risk Assessment Reports. These are still for free. We also have Sample HR Reports.
Printable Travel & Business Expense Report
Mileage Expense Report in PDF
Office Expense Report to Download
Personal Expense Report Sample
Monthly Expense Report in Word
Although expense reports are commonly used in business, that doesn't mean that they are the only ones who should check up on their financial standing. You can too! You have your own fair share of spending, right? But you shouldn't worry. Keeping your expenses on a close leash will do you wonders.
You have financial freedom, but it doesn't hurt if you know where your money is going. Plus, I know for sure you have goals. For instance, you are planning on buying a house, by checking your expenses regularly, saving up will be easier for you. Besides, doing so can help you realize what your priorities are. And always remember, the joys being debt free and financially independent, now that shows your life is kept together. We also have other reports that you might be interested like Sample Training Reports.