A proposal is a written plan presented by one organization to another organization for the purpose of discussion or consideration. One example of a proposal is a research proposal. A research proposal is a written document used to lay out the importance of doing a research project in order to solve a problem.
A business proposal is also another type of proposal used before going into a business deal with a client. If a party wants to offer their products and services to another party, they provide a business proposal to their clients. If you are looking for a sales proposal, we have samples available below.
Sales Proposal Template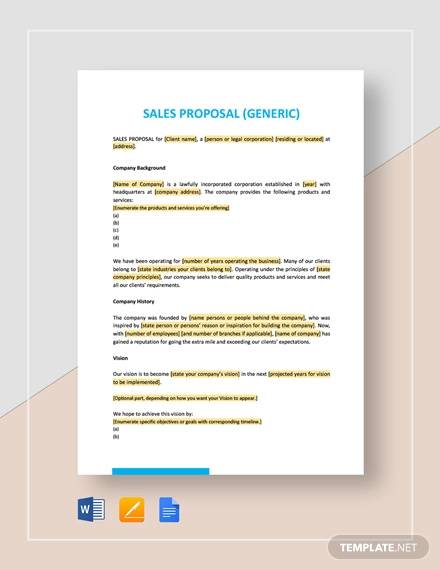 Product Sales Proposal Template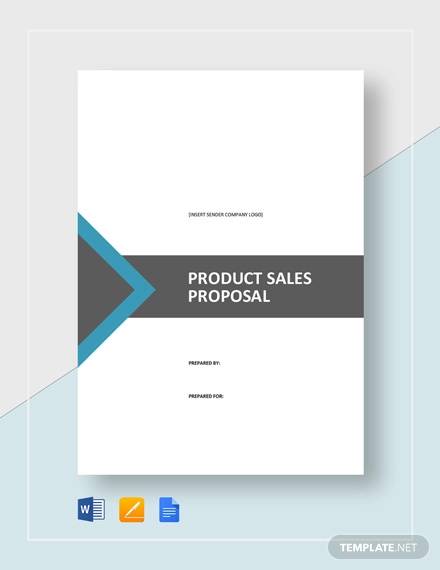 Restaurant Sales Proposal Template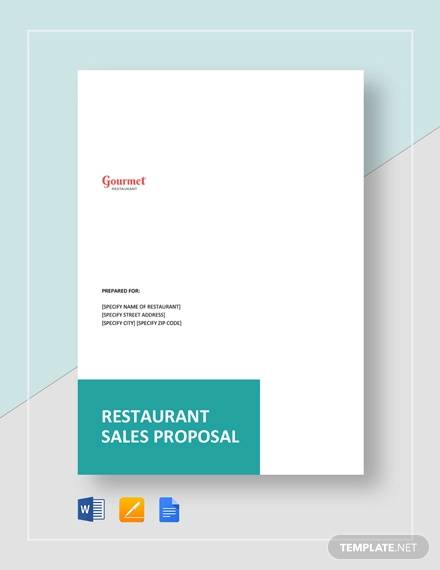 Land Sale Proposal Template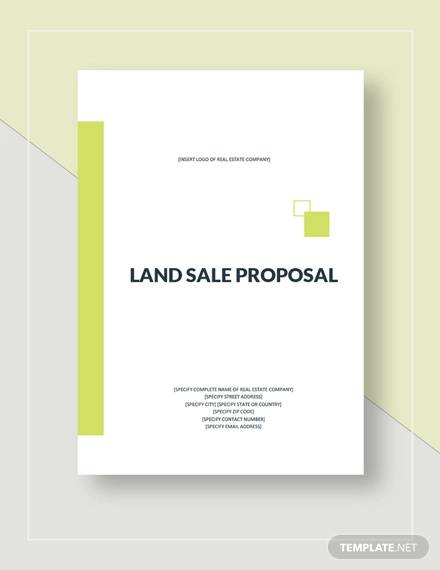 Business Sales Proposal
Sales Proposal for Property
Land Sales Proposal
Standard Sales Proposal
How to Write a Sales Proposal
Sales proposals are essential documents in every business in order to acquire new clients. Initially, a business provides a client a sales proposal to convince them why you are the best fit to supply them with the products, goods, and services that you offer. To help you write a sales proposal, the steps needed are as follows:
To help you write an effective proposal, it is important that you create a good template that you can use when writing one, or you can download from our sample proposals available on this page.
Start your proposal by writing about the background of your potential client. It is important that a client knows that you have enough knowledge about the client's business.
Write the needs and problems of your client and the goals that you want to achieve in your proposal.
Explain the methods and procedures that you are going to do in order to solve the needs and problems of your client. Indicate the benefits that your client will get if they accept your proposal.
Specify the project schedule and the timeline of the project.
Write a background of your company and the fees and charges of your service.
In addition, a marketing proposal is also available should you need them specifically.
Professional Sales Proposal
Product Sales Proposal
Sales Proposal Sample
What to Include in a Sales Proposal
Although a sales proposal may vary depending on how it is used, there are essential elements that need to be present in your proposal. Here are the important components of a sales proposal:
Problem – your sales proposal should define your client's problems.
Specify the solution – indicate the steps and methods to be done to solve the client's problems.
Pricing – a sales proposal contains a breakdown of the prices of the products, goods, and services.
Branding – this section includes your company's logo and branding.
Contact information – your company's contact information should be included in case a client may need to contact you.
Tips to Write an Effective Sales Proposal
When creating a sales proposal, a good format is important. Our free sales proposals available will help you in formatting your proposal.
Always proofread your sales proposal to ensure that your document is free of any errors.
Keep your sales proposal concise and simple.
Provide examples to your clients for them to be able to see your previous achievements.
Use attractive titles and headings in your proposal.