As a business owner, running a business on a daily basis can be complicated, especially when it involves different processes such as implementing various projects, plan template, and activities. Have you ever tried implementing a particular project but you constantly end up with an unsuccessful result? This can cause problems for the business since a lot of resources and time are wasted due to the implementation plan of a business project without proper preparation and planning. Properly planning all the projects that the business will implement is important since this will allow the business introduction to gather all the necessary information needed, as well as outline the steps and tasks needed to be done in order to have a successful project implementation every time.
One of the most important tools that a business can use before implementing a project is a project planner or a project plan. A project plan is a comprehensive document that allows theme stakeholders of the business to properly execute the project that will be implemented. Through a project planner, you can ensure that the projects that the business will implement are successful. To help you create your business's own project plan, we have provided below some samples as well as templates that you can use when creating and formatting your document. We will also be discussing more of the importance of a project plan, the components that you need to include in your plan, the steps for creating one, and a few tips to help you create an effective and usable project planner.
Project Plan Template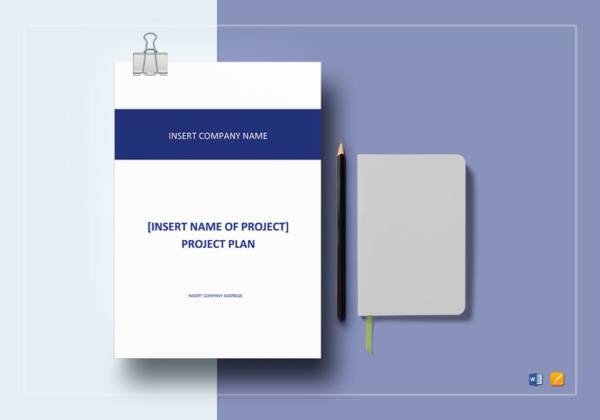 Sample Project Planner
School Project Planner
Fillable Project Planning Template
Advantages of Using a Project Planner When Developing a Project Plan
Visualizing the entirety of a project plan is not enough as you need to ensure that the company will have a concrete evidence or reminder of the call to action plans that are necessary to be implemented at a certain time period where the project plan will be implemented. Creating a project planner can help you realize the items stated above. A few of the reasons why a project planner is deemed essential within the processes of creating a project plan are listed below:
Why Is a Project Planner Important for Businesses?
A project planner is important for various reasons. With a well-crafted project plan, you can prevent the risk of encountering problems in the implementation of a business project. We have listed below some of the reasons why a project plan is essential, whether you are implementing a project for a small business or a large corporation.
The reasons why a project planner is important are as follows:
Project Proposal Plan
Project Plan for Residential Parks
Simple Project Plan Template
Steps in Creating a High Impact and Effective Project Planner
It is not only the content of the project planner that can make a document effective. Your project planner should be able to reflect the following information for it to positively impact the project plan and its implementation.
As mentioned above, identifying and listing down these content when developing a project planner is not enough. You have to be knowledgeable of the steps that you will use to create the format, layout, and the content cohesion of the entire document. Listed below are the steps that can help you make a high impact project planner:
Project Management Plan
Project Plan for Software Development
Primavera Project Planner Sample
The Scope and Limitations of Using a Project Planner
The project planner that you will create contains relevant information that talks about the approach that the team will use to manage the project processes. It is very important for you to create a project plan that is based on the scope of the project itself. When creating a project planner, here are some of the scopes and limitations that you need to be aware of:
Tips for Developing a Project Planner That Works
To ensure that the project planner that you will create is usable and organized, we have provided some tips that can be useful in making it easier for you to develop your project plan. The essential tips for developing a project planner are as follows:
Your project planner is a documentation of a solid plan that is necessary to be precisely implemented. Proper researching and plan development can help you come up with a project planner that is imperative to be used for a particular project.
It may sound a bit too tedious, as there are a lot of things that you need to do to make sure that your project planner can reach its maximum potential of usage. However, dealing with these processes can make the entire project plan template be more successful. Be reminded of the items that we have discussed and listed in this post so that you can make sure that you project planner will work to your advantage.