An evacuation plan is something that will be used when a crisis or a situation occurs that requires all individuals to leave the premises quickly and safely. An evacuation plan is like a business plan, but instead of focusing on business, it focuses on the survival of the inhabitants of a certain area.
and just like evacuation plans, there can be some common mistakes in a business plan. These problems or mistakes can be avoided by repetition and constant practice of the evacuation plan.
Sample Emergency Evacuation Plan Template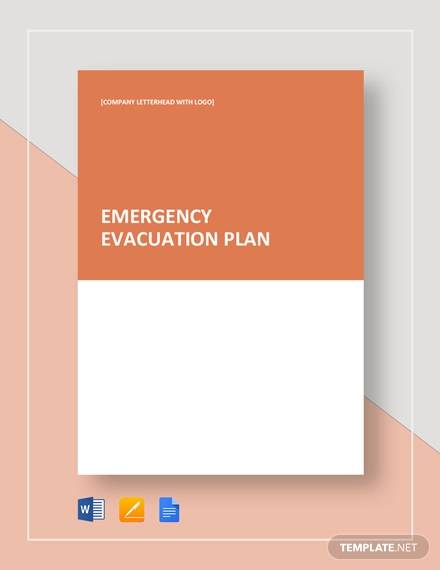 Developing an evacuation plan is a lot like how you develop a sales training plan. You do this by approaching the plan, not with a specific target in mind.
It is better to develop several types of plans instead of developing one plan in a failed attempt to make the plan adapt for any situation. But in order to even make a single plan, you gotta know what the possible scenarios that may happen that requires you and everyone else to evacuate.
Sample Home Evacuation Plan Template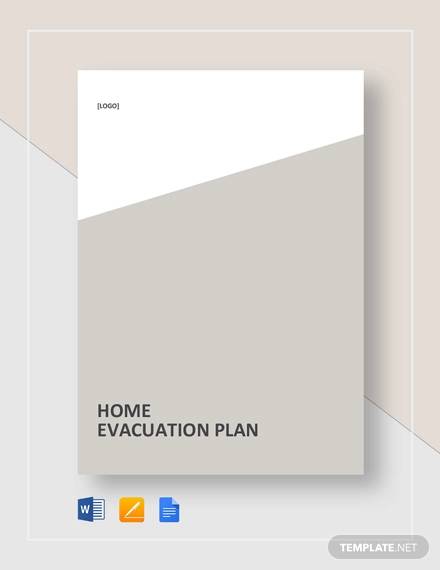 Fire Evacuation Plan Sample Template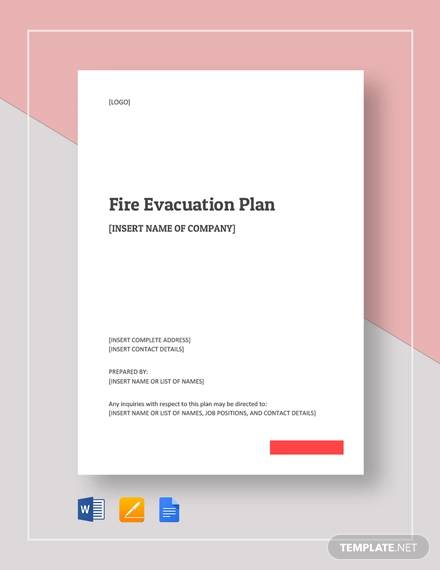 Personal Evacuation Plan Template
Home Evacuation Plan
Flood Evacuation Plan
How to Design an Evacuation Plan
Designing an evacuation plan takes up a lot of time and energy, so be ready to become really busy. Now, developing an evacuation plan is just like making a business plan. First you have to:
Gather information on the potential scenarios that may occur in the building or premises, such as the likelihood of fire, earthquakes, terrorism, and any other potentially life-threatening situation.
Assign team leaders for when an evacuation event is necessary. They should guide the other office mates out of the room, and they themselves will be the last one to exit, so as to avoid leaving a person behind.
Identify means of evacuating the area safely. If inside a building, have indicators or signs suggesting possible escape routes like fire exits, and stairs. In any scenario, avoid using the elevator or any electronic device within the area.
Have the team leaders do a headcount on how many people are around.
What Should Be Included in an Evacuation Plan?
In your evacuation plan, also know as a emergency action plan, you should include quite a few things, so as to increase the likelihood of survival. Always invest some time and money in purchasing and using emergency signs and use them to indicate areas that are more likely to be safe to pass during a situation. Another would be to add first aid and medical supplies to key areas in the building, as well as fire extinguishers and fire hoses.
An evacuation plan has something quite similar to itself in the business world, namely the continuity plan. A continuity plan is the emergency plan of the business world, in which you will try to develop a plan for business.
Emergency Evacuation Plan
Fire Evacuation Plan
Floor Evacuation Plan
Sample Evacuation Plan
What Is a Personal Emergency Evacuation Plan?
A personal emergency evacuation plan is basically an action plan you made for yourself so as to prepare yourself for any possible scenarios and situations that may occur around your immediate area or around the people near you. This kind of planning is commonly termed as prepping, in which the objective is to be ready for any situation and outcome. This type of strategic plan making is quite common nowadays to most companies. For some sample plans on evacuation, just review the plan templates above.