All offices always have announcements or reminders to make for all the employees to inform them about updates within the internal or external activities in the company. A memo is usually used to convey these messages as it is simpler and a surefire way to inform every single employee in the office. If it's your first time working in an office and need to make a memo, you're in luck. This article will teach you how to make a memo with free samples that you can refer to. Keep reading the article below.
15+ Free Memo Samples
1. Office Memo Template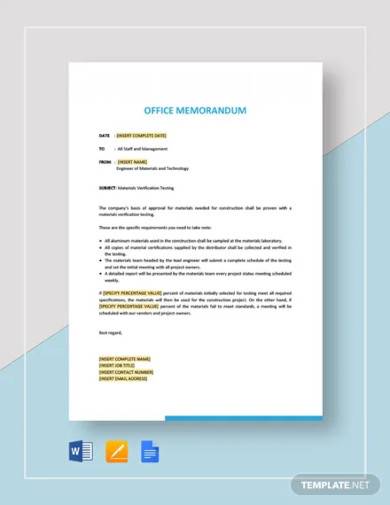 2. Investment Memo Template
3. Investment Committee Memo Sample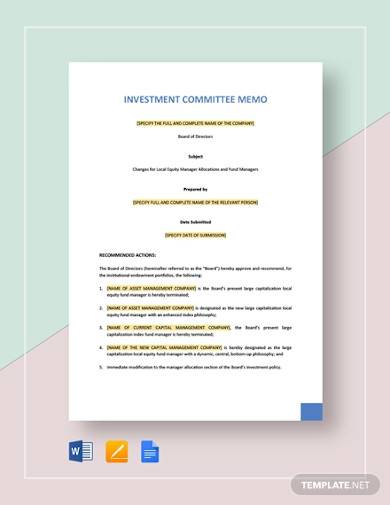 4. Debit Memo Template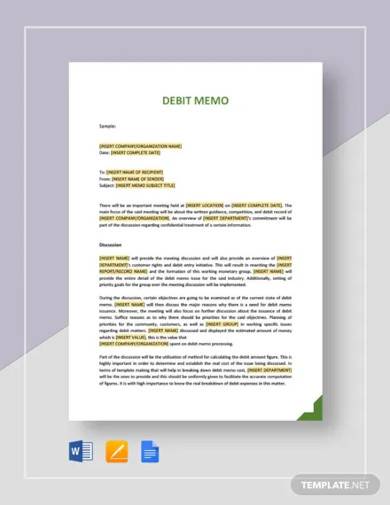 5. Meeting Memo Template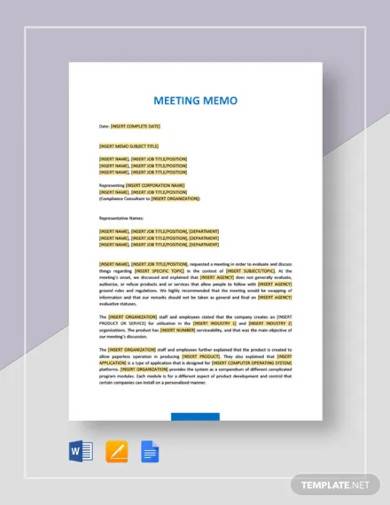 6. External Audit Memo Template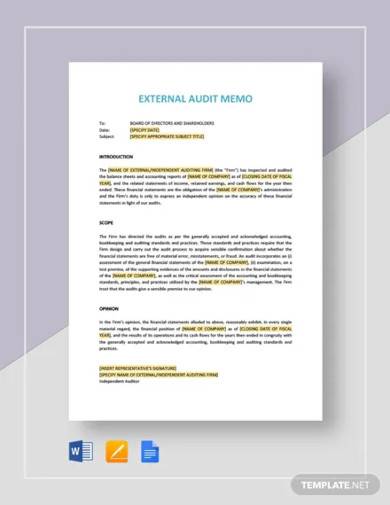 7. Restaurant Internal Memo Template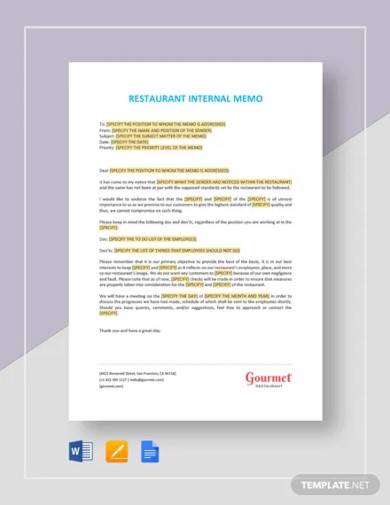 8. Confidential Memo Template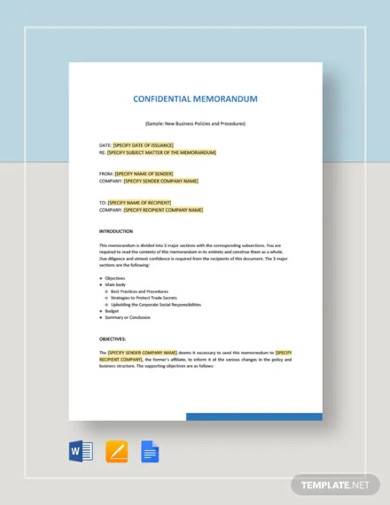 9. Proposal Memo Template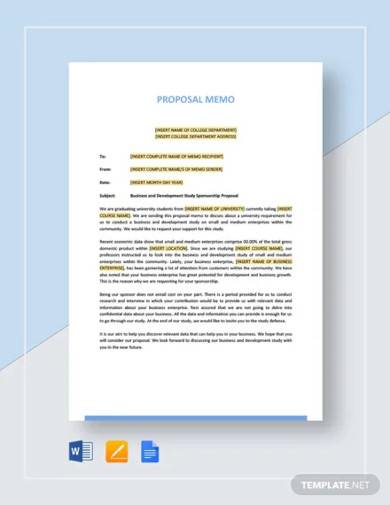 10. Free Sample Meeting Memo Template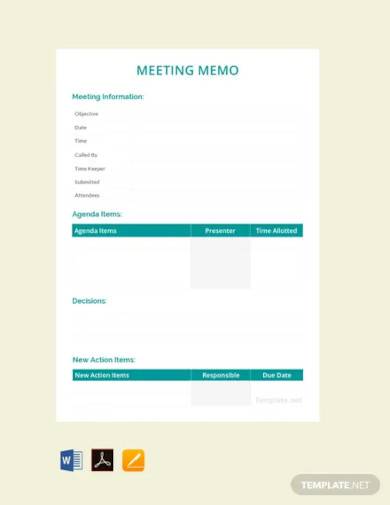 11. Free Company Meeting Memo Template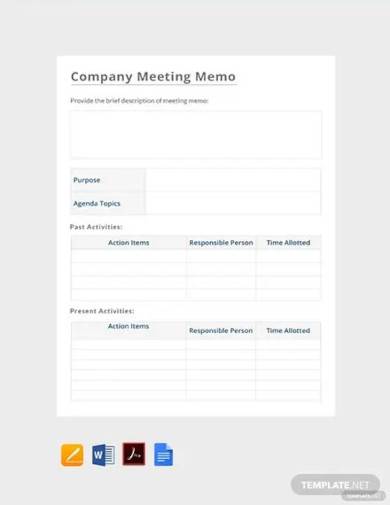 12. Free Project Meeting Memo Template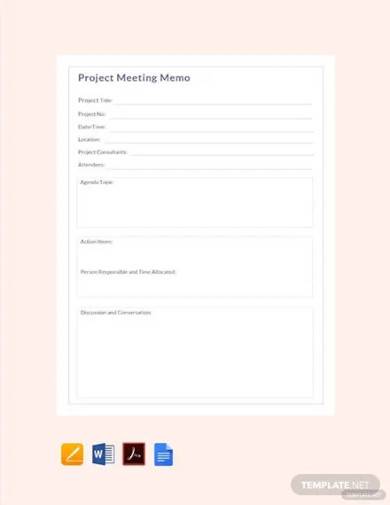 13. Operational Memo Template
14. Sample Business Memo
15. Professional Memo Template
16. Department of Defense Memo
What is a memo?
A memo, or memorandum, as it is also called derives from the Latin word which means "thing to be recorded". Nowadays, memos are widely used in business communication to convey important information or a call to action at a drop of a hat between office employees.
How do you write a memo?
Writing a memo is very simple once you get the hang of it. The format is easy to remember too. On a piece of paper or in a document file (if the memo is in electronic form) Write the word "Memo" on top, followed by a To line, then underneath it a From line, then a Date line, then underneath, the subject of the memo, and then the body of the message. And that's it! You have a memo!
However, if it's your first time encountering a memo or you're not sure how to write the body or the content of the memo, take note of these guidelines when writing a memo:
Get straight to the point. Always be straightforward and share the information right away. A memo is a document where it announces important information or assigns people within your company to take action. It's like giving them instructions but relayed them on a document.
 To guide you on how to convey your message, start with a declaration of purpose, followed by summarizing the subject of the memo. Depending on your message, you can conclude the memo with a call to action.
To make your memo readable and easy on the eyes, especially if it's long, don't make it too wordy. Don't add unnecessary adjectives and adverbs. Use headings if your memo has various points that will be discussed. Make the headings short and concise. Also, if you need the important points to be seen and understood by everyone who will be reading the memo, make it into a list. This helps people remember these points and also trains you to write concisely for a memo.
And lastly, like any other formal written documents, make sure to thoroughly check your grammar and spelling. Choose fonts that are easy to read and formal such as Arial, Calibri, or Times New Roman.
FAQs
What is a memo written for?
A memo can be written for anybody with the purpose of telling a certain person or group of people that they need to do something or they need to know something.
How long should a memo be?
A memo is a direct-to-the-point type of document when relaying information or instructions, so the shorter the memo is, the better. Usually, memos are only a one-page document. However, if it's over one page, use headings or lists to make it more readable.
What are the different types of memos?
Some of the different types of memos circulated in offices are information requests, periodic reports, suggestion and study results, and confirmation notice.
Writing memos is one of the easiest documents related to business communications to make. You only have to write your request for someone to do something for your office. Once you get, the hang of making memos, you surely can make one even with your eyes closed. If you're ready to make a memo, we suggest you try our sample memo templates provided above? They are all free so you can download as many as you like.