A social media strategy plays a vital role in boosting the sales of a business. It does not only helps you communicate and engage with your target audience but also can help you achieve your company's goals. It is that helpful since people of today's generation are into social media, so it is easy for you to reach them. However, making such strategies is not that easy. It needed specific knowledge and skills to make it possible. Luckily, there is a way that can help you. You can use our editable social media strategy template. They're downloadable and easy to edit based on your requirements and preferences. To discover more about this topic, continue reading this article.
1. Social Media Strategy Plan Template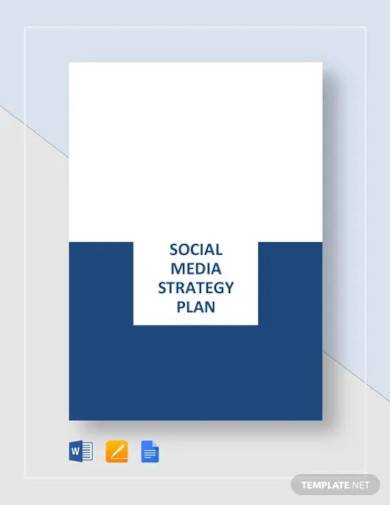 2. Social Media Strategy Template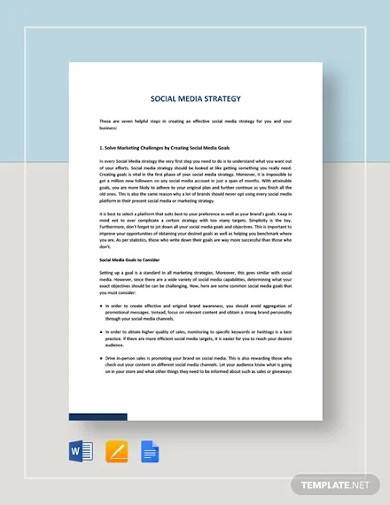 3. Social Media Strategy Proposal Template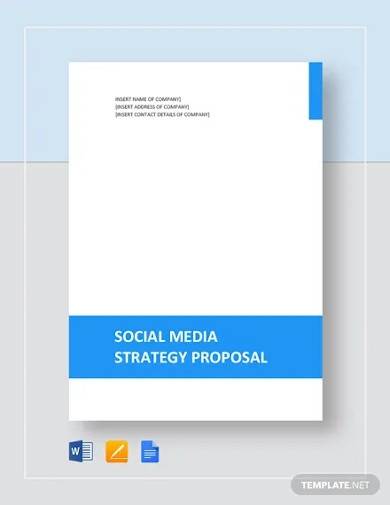 4. Sample Social Media Strategy
5. Social Media Strategy Framework
6. Simple Social Media Strategy
What Is a Social Media Strategy?
A social media strategy determines how your company uses social media to accomplish its goals and meet its targets. In other words, a social media strategy is a simple statement of intent that outlining the goals and measurable objectives for using social media and the target results you want to achieve. It directs your actions and lets you know whether you're losing or succeeding. The more detailed your strategy is, the more efficient and productive it is going to be. Don't make it so lofty and broad because it might be unattainable or impossible to measure. A successful social media strategy can help your company boost its sales. That is why most corporations of today's generation are using social media channels to market their goods and meet the target audience's standards.
How to Make a Social Media Strategy?
Every company must have a social media strategy. It helps every company interact or communicate with their customers, making it easy for them to meet their standards. Also, it helps companies to stand out from the rivals and leave a difference on social media. And at the same time, boost their sales and profit. That is why many companies use social media for their promotions and advertisement. But the question is, how to make a perfect social media plan or strategy? Here are the steps you can follow to create a plan that can help you reach your business goals:
1. Know Your Goals
The first and most essential step of making a social media strategy is setting and knowing your goals. Without knowing your goals before making such will be difficult for you to channel your efforts. That is why you must have to determine and define your attainable goals. They must be SMART or specific, measurable, achievable, realistic, and timely. Your goals can help you in every way. It can increase your reach, increase your leads, improve your revenues and drive more business and transactions to your website.
2. Know Your Target Audience
The next step that you must do is to know your target audience. It is vital to know your target audience before making your social media campaigns.  Because you won't know who to advertise to when you don't know who your intended audience is. You can define your audience based on their interests, location, and preferences. You can also try to figure out their pain points. It can help you create a campaign that shows how your products and services solve their problems and issues. You should also know the kind of content they regularly ingest. It can help you in crafting your campaign and plan.
3. Choose the Right Social Media Platform
After you figure out your goals and target audience, you need to decide which social media platform to use to reach them. You have to figure out which social media sites your target audience uses the most. Check out the top two social media sites to make sure your presence on those platforms. Make sure that your content can fit naturally into your audience feed so they can relate and understand your content or advertisements.
4. Audit Your Performance
Once you have posted your content and advertisement regularly, you should start analyzing your performance. Figure out what kind of content works for you and what doesn't. Discover the engagement to diverse sources of advertising as well. Find out the time your target audience is the most active on social media so that you can plan your updates for that time. Finally, you can also audit your performance against that of your rivals.
FAQs
Why do you need a social media strategy?
You need a social media strategy because it can help your company to boost its sales. It is one of the most flexible and cost-effective approaches an organization can use to meet their target audience and attain targets, from branding to thought leadership to attracting leads and increasing sales.
What are the best social media sites?
The best social media platforms for advertising are:
Facebook

Instagram

Twitter

LinkedIn 

Pinterest

Snapchat
Why is social media important?
Social media plays a vital role in connecting individuals and establishing partnerships and relationships. It provides a great opportunity to make a great customer experience by collecting information, answering questions, and listening to their feedback.
What are the types of advertising?
There are different types of advertisements that you may have encounter in the past. The types of advertising are:
Display advertisement

Video advertisement

Mobile advertisement

Native advertisement
Social media strategies are inevitably helpful to every company. It can benefit every company from boosting their sales to achieving their goals. However, creating such social media plans is not an easy task. It is tricky and challenging at the same time. That is why the next time you'll make yours, use our editable social media strategy template. Download it now to get started!