Weddings can take quite the effort to prepare. There are a lot of aspects you should take into consideration so that the day is perfect. We have many charts here to offer to you so you can find the wedding day going well. Whether it's your wedding day or you're helping someone else with theirs, having these can be quite useful. You may also see wedding chart templates.
Simple Wedding Seating Chart Sample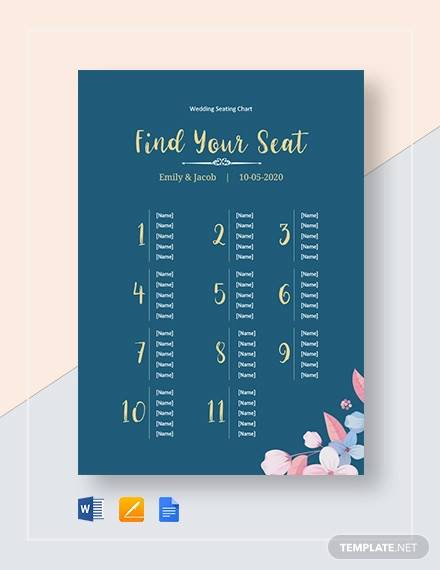 Sample Small Flower Wedding Seating Chart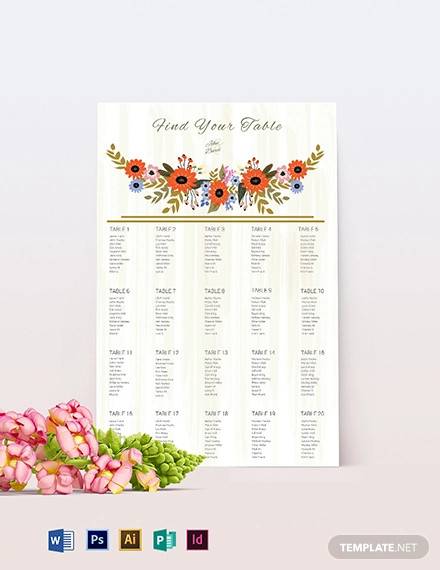 Beach Wedding Seating Chart Sample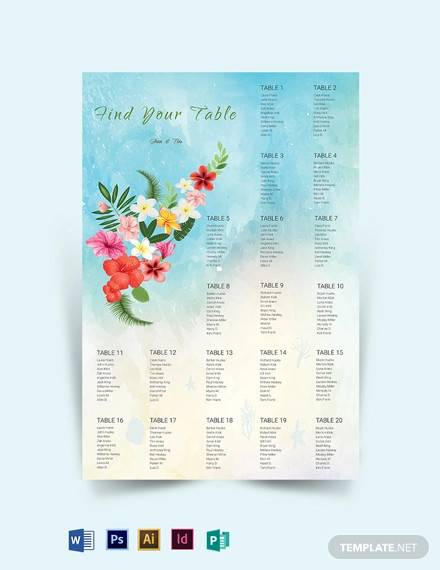 On this list, we offer 9+ wedding chart samples that you can use to help plan out a wedding. We also offer help for other types of bar charts as well as flow charts on our website. Feel free to check them out if you're interested.
Free Printable Wedding Seating Chart Template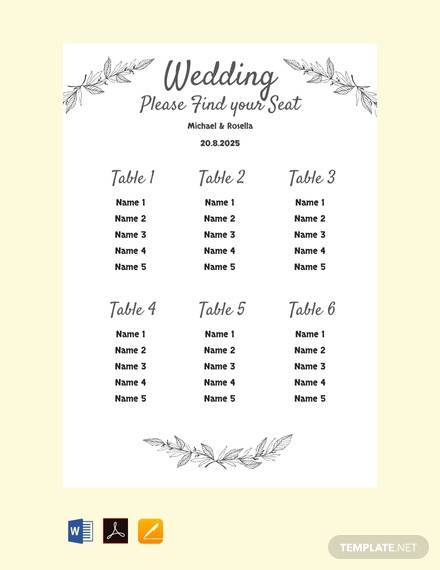 Free Sample Wedding Seating Chart Template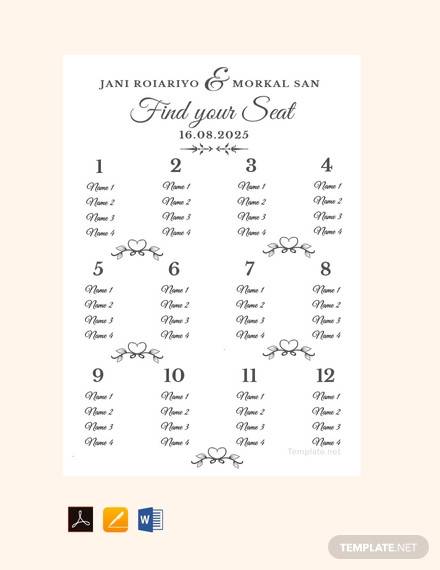 Wedding Budget Chart Template
Wedding Location Comparison Chart
Wedding Cake Chart
Wedding Chart Example
Wedding Planning Chart
Types of Wedding Charts
Wedding Budget Chart – keep an eye on your budget by keeping a budget chart to monitor expenses.
Wedding Location Comparison – pick the best location for your wedding by comparing locations with one another.
Wedding Seating – having a seating plan for your wedding can help you organize your guests.
Wedding Planning – plan out your pre-wedding activities before the day of the actual wedding arrives.
Wedding Cake – no wedding day is perfect without cake! Make sure to have all you need to prepare a wedding cake.
Wedding Dress Size – make sure that the bride fits nicely on her dress for her wedding day.
How to Make Wedding Seating Chart
Many weddings have seating arrangements in order to make sure that everything is organized. If you plan on having a seating chart of your own, you should take careful note to take all of the guests into consideration. You would do well to be able to prepare a few extra seats in case of your guests bring any plus ones. We've already prepared a wedding seating chart sample so that you know the format of one.
We have many more free charts that we offer throughout our website. In similarity to the ones that we offer here, we have time charts and seating charts for other events than just weddings. You can check them out if you're interested!
Wedding Seating Chart
Wedding Dress Size
Reception Seating Chart
Wedding Table Seating Chart
Why Wedding Seating Charts Are Important
A wedding can get quite crowded at times. The union of two families have friends and family members from both sides of the two being married. Making sure to take note of any guests and preparing in case there are extra people can help save room and bring adequate tables and chairs for the wedding.
Tips to Make and Effective Wedding Chart
Depending on what kind of wedding chart you want to make, it all adds up the same. You should take careful note to the wedding charts that you're making to make them accurate. As long as the wedding chart you are making is relevant to the wedding and easy to understand, you can organize your plans much more flexibly, making the wedding day much better for everyone involved.
In regard to these wedding charts, we also offer many types of printable charts on our website, such as these printable time charts. If you are looking for charts for other events than marriage, then you might be interested in checking them out.