In any type of dealings that involve giving of information that is critical to one of the parties, there would always be a need to promise that nothing will be disclosed. This information may be critical to the business, so you do not want it in the wrong hands. This could not be any truer than in a real estate setting.
Real estate companies hold vital information in doing their business such as classified client databases. Real estate companies would need people they give access to this information to, to sign confidentiality agreements. They work like any Basic Agreements in that there is an arrangement that all parties must adhere to. Take a look at our sample real estate confidentiality agreements below.
Real Estate Confidentiality Agreement Sample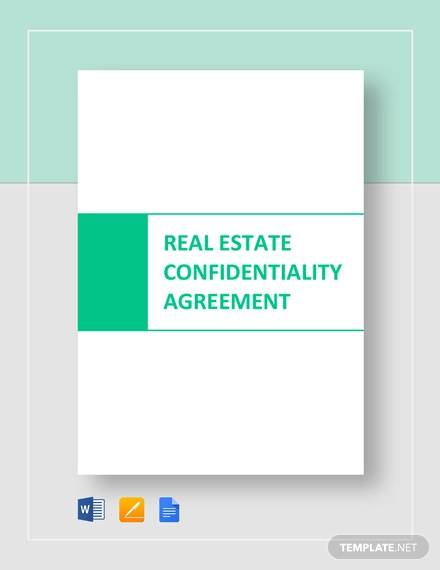 Contractor Confidentiality Agreement Example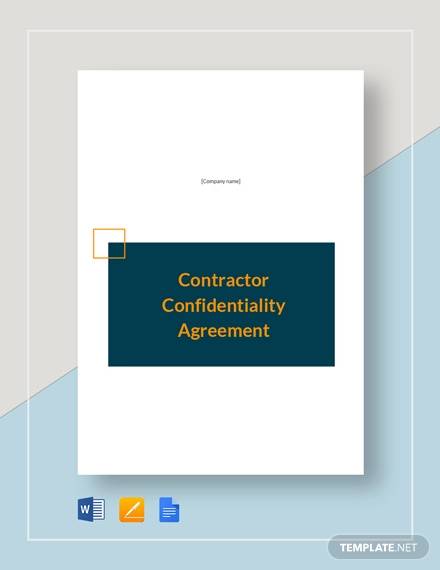 Real Estate Agent Confidentiality Agreement
Commercial Real Estate Confidentiality
Real Estate Associate Agreement
Real Estate Employee Confidentiality
Benefits of Real Estate Confidentiality Agreements
There are many documents that every real estate company needs to have. This includes Real Estate Employment Agreements and real estate Confidentiality Agreement Forms. When it comes to any disagreements and disputes, they could always refer back to these documents. The good thing about these confidentiality agreements is that they offer benefits to all the people involved in the process, such as the ones below.
Benefits to the broker: A real estate broker acts as a middleman between the buyer and the seller. They match a seller's property to a buyer so that a sale is made. They then receive a commission because of this. It protects them from getting excluded in the transaction.
Benefits to the buyer: As a buyer, you may divulge information during the negotiation that you consider confidential. Signing a confidentiality agreement protects you from disclosure of these information. Signing these documents would also make the seller not hold back any information so you know everything.
Benefits to the seller: Sellers of real estate would need confidentiality agreements so that its sale would not be public knowledge. If not, interested buyers would be lurking around your property and there will always be those that would try to lowball your property.
Example of Real Estate Confidentiality Agreement for Seller
Real Estate Non Disclosure Confidentiality Agreement
Real Estate Confidentiality Agreement in PDF
Making a Binding Real Estate Confidentiality Agreement
Purchase agreements such as Commercial Real Estate Purchase Agreements and these Real Estate Purchase Agreements are used to guarantee the sale of a real estate property. Once these are signed, you would need another document for a smooth business transaction—real estate confidentiality agreements. Signing these documents, however, does not necessarily mean you are good to go. There are certain points to consider to make them valid and enforceable in court.
Put it in writing. Oral agreements are not legally binding. Apart from getting it in writing, it would help to get it notarized by a notary public so that its legal strength is reinforced.
List down all the names of the people involved in the transaction. Leaving out even just one person is dangerous as that person is not legally bound to comply with the terms in the agreement.
All parties must be of sound mind and legal age. This is a requirement of any contract for it to be valid.
People in the real estate industry often move from company to company, so it is important to protect information by making them sign confidentiality agreements.