Franchise is a type of business system that enables small business entrepreneurs to broaden their business ventures by partnering with a larger company, such as buying the rights to distribution of its products. A franchise agreement is a legal contract that binds between the franchiser and the franchisee. This legalizes the authority of the franchisee to resell and distribute the franchiser's products.If you want to see more agreement templates, you can also check out Sample Agreements for more ideas and free template downloads.
16+ Sample Franchise Agreement Templates
Franchise Agreement Template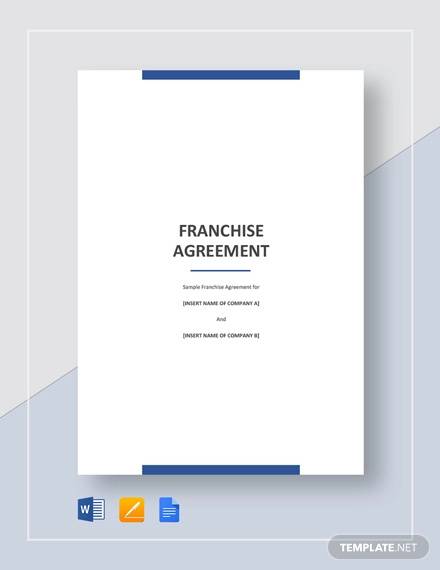 Sub Franchise Agreement Sample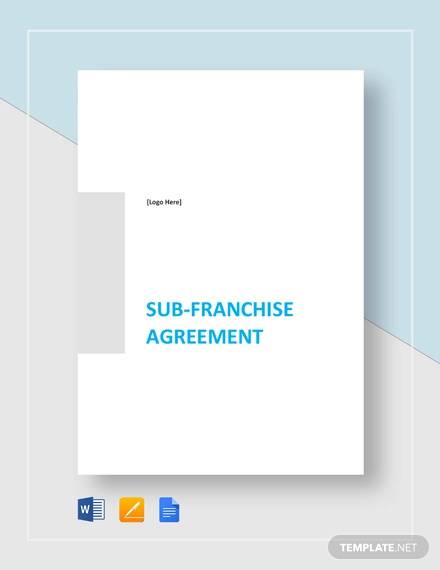 Restaurant Franchise Agreement Template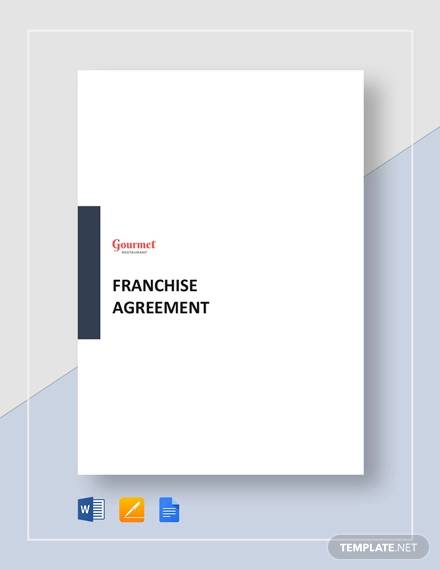 Restaurant Sub Franchise Agreement Template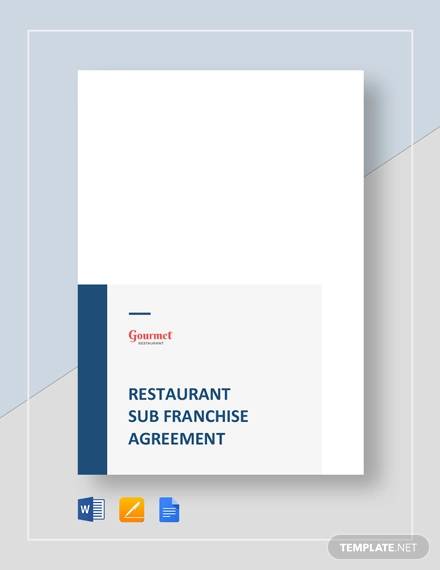 International Franchise Agreement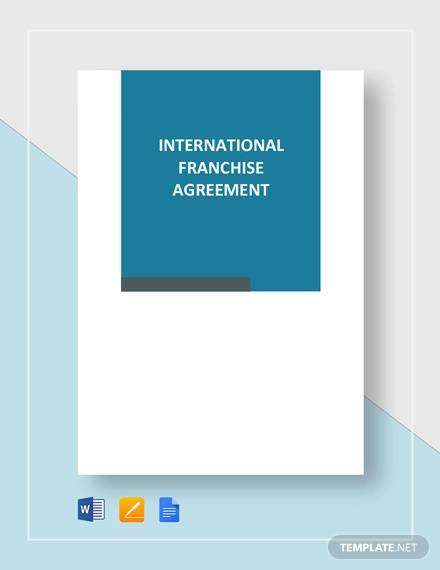 Master Franchise Agreement Sample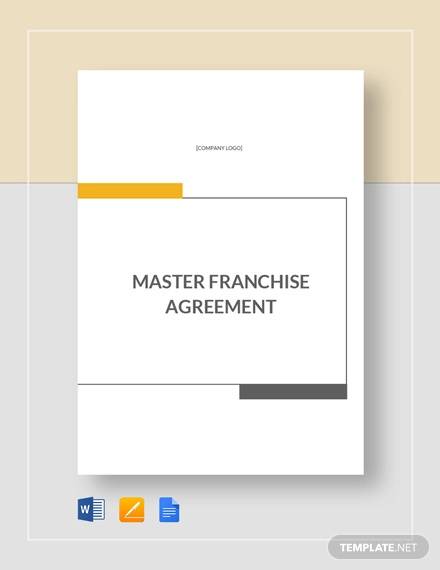 School Franchise Agreement Template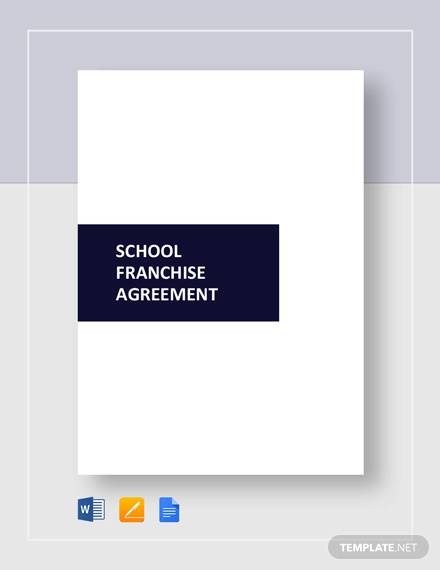 Non-Exclusive Franchise Agreement
Franchise Impound Agreement Sample
Standard Franchise Agreement
Draft Franchise Agreement Format Example
Master Franchise Agreement in PDF
Franchise Deposit Agreement
Restaurant Franchise Agreement
School Franchise Agreement
Franchise Agreement Example
Blank Franchise Agreement
Franchise Agreement Forms
It is a type of legal document that is used whenever a merging or franchising transaction is going to take place. However, here are some of the important things to consider in a franchise agreement form:
As a franchisee, it is important that you get familiarized with the basics such as the company's trademarks, and this includes the name, logo, slogans, and official color code.
You should be familiar with the copyright reserves of the partner company you are dealing with, as reckless ignorance to it will also lead to serious conflicts.
This part is delicate and should be read carefully before signing the agreement. This part implies the important conditions you need to follow when handling the franchise business.
This is the most important part of the agreement form. This is a statement that officializes the affiliation of the other party to the company and legalizes the authority you have over the distributions of the franchiser's products.
Payment Term and Conditions
This is the part of the agreement form that states that how the payment transaction will be made.
Franchisor and Franchisee Obligations
This is where obligations and conditions of both parties will be stated, and this is one of the most crucial part of the agreement and seriously needs to be complied.
If you want to see more agreement forms, or perhaps if you are about to get married and want a prenuptial agreement, you can check out this Prenuptial Agreements for further ideas.
Famous Franchising Companies
These are some of the biggest franchising companies that have been circulating around the business world :
Everybody knows that they are the world's most famous fast-food chain.
The world's most famous coffee shop that has been dominating around the world.
Burger King is no doubt one of the giant burger franchises in the world.
When it comes to pizza, no one could ever replace the old-fashioned, thick crust pizza from Pizza Hut, which made them one of the most franchised pizza parlor in the world.
The world's most famous "finger lickin' good" fried chicken and is definitely one of the biggest chicken fast-food chain in the world.
Despite the fact that these are multi-million franchise companies, they still did not forget to give back to the society who helped them grow, and with that these companies have helped many people who are in need. They give different kinds of sponsorship such as education, animal welfare, health and food programs.
If you are handling an organization that caters sponsorship of different kinds but do not know how to start, you might want to see Sponsorship Agreement Samples for draft ideas. You can also use the templates since they can be downloaded and edited.